People Share Their Best Coping Mechanisms For Anxiety
Anxiety manifests in a few different ways. Sometimes, your mind shuts down and it becomes hard to think, focus, or move on. Other times, it can be a complete physical collapse where you spend the rest of the day in bed. What's nice is that you're not alone, and other people have been where you are and they know the best way to help.

---
Reddit user, u/enavarro7, wanted to know:
Rule of 5
One technique that I was taught, which I actually find to be quite good, is to ground yourself. Pick 5 things you can see, five things you can hear, five things you can touch, etc...
The "five" can be any number, and is probably better a bit lower (because of lack of answers) but the concept is still the same. It's supposed to get your mind working in the right way when it's being flooded in the wrong way, and basically help you control the thought process.
Do Anything Besides Think About It
Giphy
Clean my room til you are bored. Sounds dumb but if you put a bit of music on, it distracts you and gets something productive done too.
If this is you looking for advice, best of luck with your Anxiety man.
Keep Moving
Exercise. Can't stress enough how much that helps me with a lot of things.
Everyone thinks I love going to the gym, but actually I hate it. I just NEED to go.
Keeps me sane and fit.
Know What You're Doing
Self awareness.
When I realize my anxiety is bad, acknowledge it and come to terms with. If possible think of why it's bad and realize its temporary or just not worth getting anxious about.
Think About Your Breathing
Breathing in my nose and out of my nose. When we start breathing through our mouths and "panting" it signals our body we are in trouble. If you stay through your nose it helps you remain incredibly calm.
I just used this technique recently and it changed my life. Highly suggest. ❤️
Schedule Times To Relax
I don't know if this is the healthiest, but I have "No worry times."
These are just 2 hours of my day I put away where I don't worry about anything, and then I'll do the worrying later. It took me a while to get use to, but it helps. Also taking shower helps for me, but I don't know if that's just me.
Never Give Up
Use to get major panic attacks and anxiety, distractions helped me.
-sometimes heading outside with some music and headphones while going for a walk to get some fresh air helps.
-massages help. It sounds weird, but I've had friends that have given me neck rubs or massaged my scalp while I was freaking out thinking I was dying. For some reason it has helped during major panic attacks. It also helps when you have friends that experience the same thing.
-showers tend to be good for me. Something about the water wether it's hot or cold kind of pulls me out of the anxiety or panic attacks I'm in.
These things helped me most when I've had panic attacks or anxiety. It took years to conquer and I still get mild anxiety, but the most important thing that helped me, was this..
I've had panic attacks and anxiety episodes so bad I've called the ambulance or gone to the hospital. During those episodes, I 100% thought I was gonna die.
Yet, here I am 5/6 years later writing this out to you all. I survived each episode and I will survive the future ones.
If I can, so can you. Don't give up friends.
Change Your Outside. Change Your Inside.
Giphy
...doing something to change your appearance.
nothing says "i'm trying to cover up a mental breakdown" quite like doing something drastic to your hair.
Think About It From Different Angles
I have Generalized Anxiety Disorder and Major Depressive Disorder. Because if this I tend to constantly be thinking and over thinking things to the point of being anxious. I find that I cope the best when I look at situations from an "outside" perspective.
So, rather than thinking "how am I going to handle this" I think "how should they handle this". Disconnecting myself takes the pressure off. It can confuse people sometimes though because it gets to the point that I refer to myself as "we" despite considering myself to be one person with singular pronouns.
Reddit user KeanKho asked: 'What was ruined for everyone by one single person?'
There's an old saying which says "a team is only as strong as their weakest link."
However, if the team loses a game or competition, in most cases their loss can't be blamed solely on whomever that unlucky individual is.
As it's the team's job to work together and lift up their struggling teammates.
In other cases, however, one individual can be blamed for the misfortune or bad luck of one or more people.
As it was their poor judgment or bad decisions that put them and everyone else in the unfair, unfortunate situations they now find themselves in.
Redditor KeanKho was eager to hear cases of one person ruining things for everyone, leading them to ask:
"What was ruined for everyone by one single person?"
A Penguin?!
"My primary school used to do relatively frequent trips to a local zoo, until one boy decided to vault the fence and punch a penguin."
"I wish I was joking."- eighttesticles
No One Likes A Snitch...
"I'm a contractor and I work in different kinds of plants and mills."
"In one mill I worked at, we had a gravy job, two hours of easy work, and get paid for twelve hours."
"Well, one guy decided he was going to charge them for sixteen, and now we get two hours for the job."- Juggalo13XIII
A Chaperone Has One Job...
"The elementary school I went to let 6th graders go on an overnight trip to a lodge where we could go skiing and snow tubing."
"My dad volunteered as a parent and was 'supervising' by letting me and 5 other girls pile on top of one tube down a steep hill and we all went flying."
"Two of the girls busted their arms when we all landed in a pile."
"It looked like a cartoon."
"Anyway, after that no more sleep overs at the lodge and tale has it 30 years later everyone at the school still blames my dad lol."- Carol_Pilbasian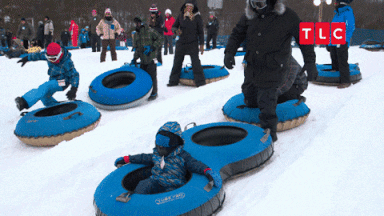 Sledding Cake Boss GIF by TLC
Giphy
On The Other Hand, Better Safe Than Sorry?
"Not having to take your shoes off before boarding a plane."
"F*ck you, Richard Reid."- DonRicardo1958
"The guy who attempted to smuggle a bomb in his shoe in 2001."
"Now we all have to suffer taking our shoes off at airport security every damn time we fly."- Plus-Statistician80
Those Boots Were Made For Walking...
"I worked as a park maintenance groundskeeper for Parks & Recreation"
"No it is not like the show."
"At a previous job, we got full uniforms."
"Shirts, pants, hats, hoodies, winter coveralls, winter coats, gloves."
"But we don't get shoes or boots."
"Turns out a couple of years before I was hired on, they used to give boots."
"But one guy would take his boots and sell them, then request a replacement, then sell those."
"He did this about 20 times before anybody caught on because of municipal bureaucracy being slow to notice."
"When they caught on, they stopped giving out boots to their employees."- Corgiboom2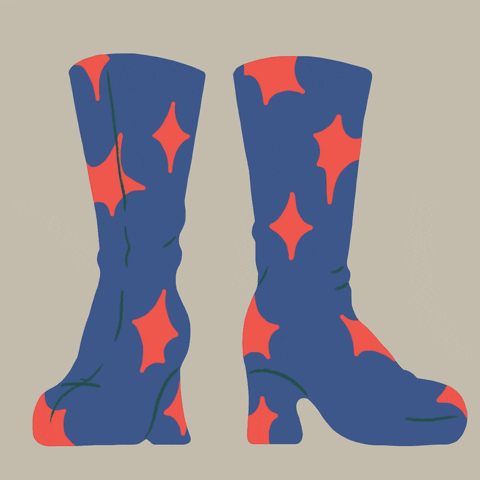 boots dancing GIF by Sara Andreasson
Giphy
Maybe CPR Training Instead?

"The person who apparently choked on a lollipop at my bank and now we don't get lollipops anymore."- neoprenewedgie
Even When Cheating The System, Cheaters Always Get Caught...
"Other firefighters constantly ruin any sort of appreciation restaurants give out."
"We had a BBQ restaurant that would give a flat 10$ off your meal."
"If you didn't spend $10 it was basically free."
"One guy ruined it on an $8 order by demanded the $2 be given to him as well."
"Had people going in uniform on days they didn't work."
"Had one guy have a family reunion at a local restaurant then made a big issue they wouldn't give his entire party the discount."
"I don't understand how out of touch people can be."- wehrmann_tx
No Time For Bullying

"Back around the mid 2000s I was around 10 years old and I used to go to this place after school called 'the Boys and Girls club'."
"They had an area with multiple basketball hoops on a court which we used to play all kinds of games in; one of those games being dodgeball."
"These were not those big rubber balls but instead the styrofoam filled balls with kind of a thin layer of plastic so otherwise… harmless."
"One of the kids thought it would be a good idea to shove a rock into one of the balls and throw it at someone he didn't like."
"Well he ended up throwing it right into that kids face and broke two of his front teeth."
"We never played dodgeball again."- Mi_trees
You Still Need To Work When You Work From Home
"Previous job I had used to be hybrid twice a week."
"One person, on their hybrid day, decided to slack off work and go out."
"They got a call from their manager because they were late for a virtual meeting and the manager heard a lot of background noise like they were at the mall or something."
"Said person eventually admitted they were not home working, got fired, and now everyone had to be in the office 5 days a week."- Shiekh_Bodi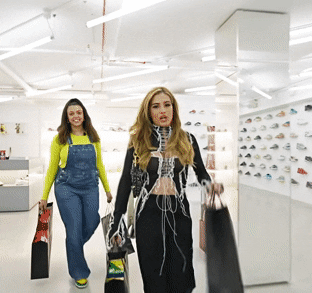 Happy London GIF by Kick Game
Giphy
Why? Just Why?
"The guy who killed the most isolated tree on Earth."
"Same with that woman who burned down the oldest tree."
"Imagine the history the trees lived through."- kavalejava
Seriously People, Do Your Jobs!!!
"Had a job where as a dialysis nurse where we added a position to pick up add ons and emergency cases that came in later in the day."
"In this role we worked noon to midnight which helped us cut down from needing a nurse on call every night to maybe once or twice a week."
"Whoever took this role didn't have to take call and had weekends off."
"We loved rotating through this role and enjoyed taking a break from having to be on call and enjoyed having weekends off."
"Then there came the nurse who went out at 7 am instead of noon, and finished at 5 pm."
"When there was an add-on or an emergency case she wouldn't answer her phone, which meant everyone had to go back to picking up extra patients and being on call again."
"She did this every time it was her turn to go through the rotation so they eliminated the position and we went back to having to be on call all the time."- Otto_Correction
You Don't Hear It Much...
"The name Adolf has gotta be up there."- Akatsuki_Accountant
Taste Is Subjective
"At one of my previous workplaces, management played music as a way of promoting good mood."
"They played all sorts of genres so everyone got a chance to listen to something they liked."
"One person complained that sometimes they had to listen to music they didn't like, so they stopped playing music altogether."- Dynasuarez-Wrecks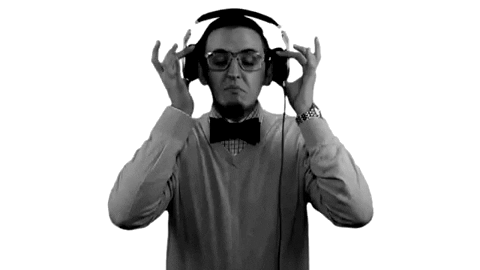 Dj Mix Clashing GIF by Digital DJ Tips
Giphy
By definition, a selfish person is someone who only thinks of themselves, and doesn't give other people a second thought.
And sometimes, acts of pure selfishness have negative long-term consequences on many other people.
Seriously though, who punches a penguin?
When the money is gone... it's GONE!
And when that happens, we have to adjust.
People pivot in order to survive.
Some of us find coupons and discounts galore.
Some of us skip meals.
But when people are broke and still have to keep living, one has to get creative.
Redditor w3stward wanted to hear about the ways we've all stretched a few dollars, so they asked:
"What's the brokest thing you've ever done?"
Payday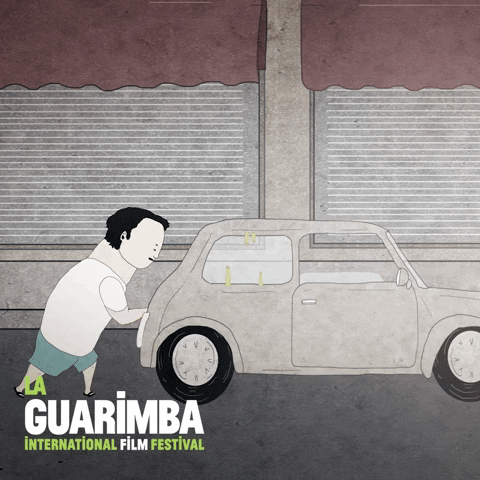 I Cant Hard Times GIF by La Guarimba Film Festival
Giphy
"Called in sick on Wednesday because I didn't have enough gas money to drive to work but one more time, which I waited until Thursday to do, because that was payday."
TrailerParkPrepper
Pennies
"I was subletting a place and needed bus fare to get to work that day, so I searched every couch cushion and coat pocket in the hopes that I could find enough to get there. I ended up finding a ton of pennies, so I paid the bus fare in pennies. I was 30 cents short but the bus driver just gave me a transfer and waved me in. The first customer of the day tipped me like $5 on their coffee and I've never been so happy in my life."
GeoGirl07
Mitzvah Tanks
"In the early 2000s, the garment district in Manhattan had 'Mitzvah Tanks.' It was basically a mobile synagogue for the devout to come to handle religious observation during the workday with a Rabbi. Turns out they had bagels in there. I was just starting out my career (I was 21 or so) and money was tight. I would go in 3x a week and get bagels."
"If no one was looking I would stuff an extra into my suit pocket. I don't at all look Jewish and almost no one from my part of the world is Jewish. The Rabbi approached me after a month and I told him 'I saw free food in a house of God and just figured since I am not a bad guy, God wouldn't be too mad.'"
"Rabbi laughed and said something like 'From now on say hello. You don't have to act like a thief trying not to get caught.' In a few months when money was less tight, I would stop by at lunch and chat with the Rabbi. It was a simpler time."
Itchy-Picture-4282
Scratch Away
"Brokest and stupidest thing I did. I bought scratch tickets in hopes to win money to buy Christmas presents when I was 18. I didn't want anyone to think I had money problems at the time so I spent $10 on a scratcher and won $500. I don't know how but it was enough for car insurance and presents."
FalseWeeknd
Yummies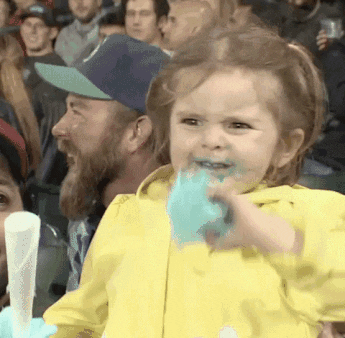 Costco GIF by hero0fwar
Giphy
"Walked into a Costco with an expired membership card and had samples for dinner. I made the rounds a few times."
TheTyGoss
I do love a good, free trip around Costco.
Who doesn't love a good free sample buffet?
Eat Up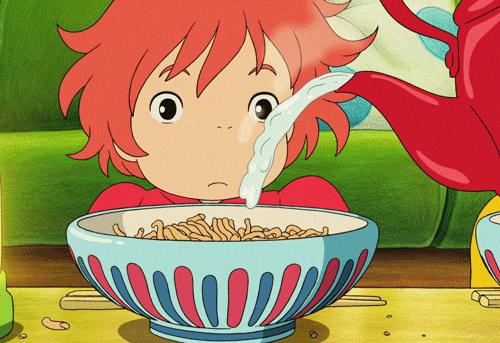 ramen noodles GIF
Giphy
"Bought a case of ramen noodles at the self-checkout at Walmart with 4 different debit cards that each had less than a dollar on them. You can make partial payments at Walmart self-checkout and nobody has to know how broke you are. Me and my 3 kids ate for the next 2 days."
-JunkyardDog
Grapefruit Pepper Chicken
"I had a small boneless, skinless chicken breast and a shriveled grapefruit in the fridge and only ground pepper in the pepper shaker, I had even run out of salt. That was all the food I had in the apartment. The grapefruit pepper chicken I made for dinner was disgusting but I ate half and saved half for dinner the next night."
"Driving home from work the next night I got 2 flats in my car tires and had to abandon my car on the side of the road. I had to leave it there until the weekend, I was lucky not to get towed or ticketed. I walked the two miles home, and then walked to and from work the rest of the week so embarrassed and afraid some coworker would see me coming or going without a car."
"I was able to borrow some money and added it to my paycheck to get my tires repaired. That was the poorest I have ever been in my life. I moved back in with my parents the next month."
DadsRGR8
Side of the Road
"Refused transport to the hospital, or any medical care at all, after I was hit by a car. I had been riding my bike home from work and going to the hospital would have meant leaving my only transportation on the side of the road. I didn't carry a lock because I only rode my bike to work and had secure indoor storage for it at home and work."
Imaginary_Train_8056
Clean It Out
"I had $10 for food for 2 weeks so I got things to make a large pot of veggie soup (lentils, broth, canned veggies) and a large tub of plain oatmeal and ate vegan (not on purpose) for three weeks till it was gone. I've been told that rich people call this a 'cleanse' diet now."
Cantankerous_Won
See the Light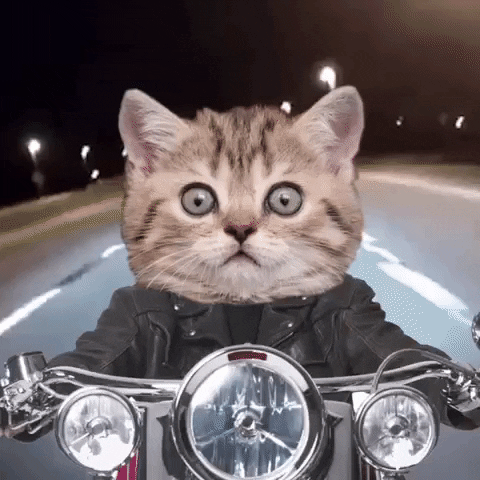 On My Way Goodbye GIF by Bubble Punk
Giphy
"My motorcycle headlight broke, so I started riding around with a flashlight in my mouth. True story. I was young and very, very dumb."
​TedW
Anything for Food
"Sold my plasma for grocery money."
skidmarkzzz
"Ok, but that plasma kept my mom alive long enough to know she was going to have a granddaughter before she died from blood cancer. I'll always be thankful for plasma givers ❤️."
bernelux
The things we have to do when our pockets are empty.
Do you have any similar experiences? Let us know in the comments below.
Princess Margaret might have grown up in the shadow of her older sister Queen Elizabeth II, but she didn't stay that way. By the time she was a teenager, the young, beautiful, and fashionable princess was the talk of the town…and not for the right reasons. From her scandalous bedroom tastes to her tragic end, Margaret's life was far from a fairy tale.
While not all relationships will last, that does not necessarily mean that every relationship that ends was a bad one.
Sometimes we walk away with some lovely memories of our ex-partners, and even mementos and gifts we'd rather keep than burn.
Redditor ChronicallyCautious2 asked:
"What is something an ex gave you that you still have?"
A Grand Piano
"A f**king 800-pound piano and I don't play and it's in the way."
"Does anyone want a free piano?"
- Zongohhhh
Love for a Teddy Bear
"She sewed a sweater for my childhood teddy bear, because the one he originally had was lost in the laundry."
"There is no way I would ever get rid of that."
- Helferlein_
A Comfy Bed
"A pillow case she quilted for me. That was 40 years ago and I still have it."
- GreedyNovel
Kids and Guitars
"A 1976 Black Ibanez Les Paul Custom Copy and a kid."
- BeatnikConspiracy
"Which do you love more?"
"Just kidding. I would never make you choose... but I notice you wrote the guitar first."
- persondude27
A Quality Coach Wallet
"I still have a great wallet from... 14 years ago... that my ex gave me. Probably the only thoughtful thing she ever did."
- LargeSnorlax
The Best Gift of All
"My ex wife was a big part of me getting off drugs and alcohol, so to me she gave me sobriety."
- Tawebuse
A Lovely Pick-Me-Up
"This birthday card... It was just very sweet and well written. We broke up on great terms but I read that card when I'm down."
- chenganvegan
"I just found an old birthday card from an ex in an old pile of papers last night. You can feel how true those words were meant at the time. Such weird sensation of melancholy appreciation."
- cripplinglivershot
Love on Paper
"Amazing love letters. She was a beautiful writer (and person!) I haven't looked at them in a long time but I like that I have them as proof that I could be loved like that."
- aebersold
A Promise Necklace
"In 1972, a boy gave me a Saint Christopher necklace. I did not know it at the time but later found out that it meant we are going steady."
"We were a couple for a few months until he tried to kiss me, and I got scared and broke up with him. I tried giving him the necklace back but he insisted I keep it."
"I still have it, it's traveled all over with me, and it's kept me safe."
- Granny_knows_best
An Old Friend
"A stuffed animal. Only because I can't find it in me AT ALL to throw away a stuffed animal. It has feelings!"
- Odd-Faithlessness705
An Unplayable Guitar
"A beautiful guitar I never learned to play."
"I gave it to my son and he's keeping the tradition alive. By not learning either."
- never_mind_never
School Smarts
​"Weirdly enough, academic confidence. She's the one that pushed me to go back to college after I dropped out, and now that I think about it, that might have been one of the last conversations we had."
"The short version of the story is of her telling me to stop f**king around and apply myself because she knew I was intelligent enough but I was lazy. I've graduated twice since then."
- awkwardlyexists
The Embodiment of a Red Flag
"The knowledge of what red flags look like."
- Sodomy_Steve
PTSD
"It kills me, to be honest. I didn't know betrayals could hurt so much."
"I have other issues from my parents, but the betrayals, abuses, and infidelities from my ex-husband have destroyed so much in me. Because when we married, wasn't that a promise he wouldn't be that person? I couldn't pick my parents. But I chose my husband."
- punkyfish10
A Beautiful Dress
"The dress she was wearing when I met her."
"We dated for three years, and when we broke up, I was heartbroken further to see that, in the bag of clothes she was gonna donate, was that dress. She looked radiant in it that day, and I wasn't entirely ready to let go."
"Unbeknownst to her, I took the dress from the bag and hid it away as a memento. We stopped talking for three years. There were instances in the early stages of grief where I would look at it and cry, but I wanted to remember her for the good times we shared together."
"Fast forward to a couple of years ago, and she reaches out to apologize. By then, I was obviously long over her. It was a clean and honest breakup, so I told her there was nothing to apologize for."
"We hung out at my place one day, and somewhere in a conversation about our past relationship, I pull out the dress to reveal to her that I kept it. The look of surprise on her face, man... and she almost began crying as she hugged me."
"Later that day, she told me that she told her cousin about how I kept the dress. This particular cousin didn't like me, so when my ex said she 'awwwed' at it and said that I was a sweet guy, that felt nice. She (my ex) and I hang out and send each other memes every now and then."
"I love this girl to death (platonically!), and would fight tooth and nail for her safety and well-being. She deserves to live a good life."
"Cheers to the folks who ended things on good terms. And an extra beer to those who couldn't."
- therealJoerangutang
When people think of ended relationships, they'll more than likely think of messy endings and broken hearts. But this group proved, more often than not, that good can come out, even at the end of a relationship.