People Reveal Which Adult Problems No One Prepared Them For
Real talk, things are just easier when we're kids.
Real talk, things are just easier when we're kids. We can get hurt and bounce right back the next day. We can stay up late and hardly feel it the next day. We can break up and it's hard for a few days, but we don't need to rearrange our entire lives. We can go to concerts without ear protection and not have our ears ringing for four days afterwards. Psh. Try any of that after you're 30 and see how that goes.
---
Hint: It Won't End Well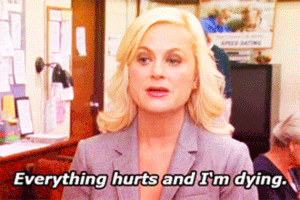 One Reddit user asked:
What adult problem did nobody prepare you for?
Here are some of the responses that we felt deep in our achy, dehydrated, bones. (Side note: When was the last time you drank some water? Hydrate, gurl. Hydrate.)
1. Pools Are A Pain
I tell everyone I know, "You don't want a swimming pool. You want a friend with a swimming pool." I have a huge inground pool in my backyard that's been sitting unused for the last 19 years. It's not like we don't want to use it, it's just too expensive to maintain and we don't have that kind of money. It sucks because my friends are always telling me to get it fixed but there's not much I can do.
- Reddit
2. Breakups... Adult Breakups.
You're not just losing the other person, you're losing a whole version of your life that will never take place. All the plans you had, where you were willing to live, what career choices you would make with them, all gone.
- Reddit
3. Time
How fast time would start moving. What do you mean I'm almost 30?? I feel like I just graduated college but then I think about it and it was already 5 years ago. My wife asked me if I was going to my high schools 10th reunion but that couldn't have possibly been 10 years ago already.
- Reddit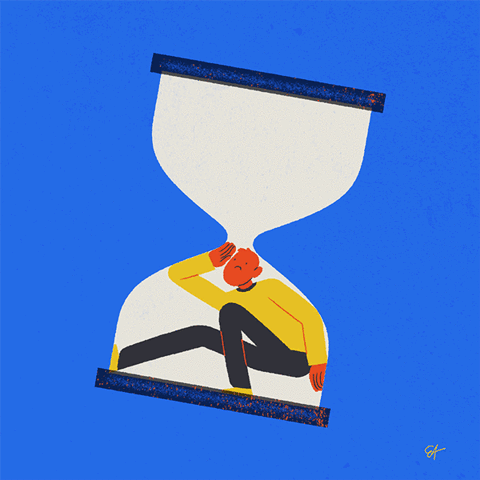 4. So Unfair
That life can be unfair no matter the effort you put in. Just need to roll with the punches. As a male who is probably a little more emotionally in touch with his feelings than the average male, this was a hard lesson to lesson to learn. The fact that I would put so much effort into something I love, pouring my heart and soul into it, only to have it shafted by life or just other people in general was gut-wrenching.
My advice when that happens is before you get too upset, don't forget to harvest the fruits of your failures. What did you learn from this experience? If attempted again, what could you do differently to get closer to the desired outcome? However unfair life may be, it usually will provide you with a learning experience. You just gotta be open and ready to see it when it presents itself.
- Reddit
5. I'm The Adult?
Having younger people ask for advice and realizing that I'm actually the adult in the room. Scary. Parenting is like that. When you realize you're now the one wholly in charge of another person. Who thought that was a good idea?

- Reddit
6. Good Job. You're Fired.
Being good at a job and still being let go. Silver lining to this is it taught me early that companies show no loyalty so I don't need to either. My first job out of college was great; it was in my home state, good salary, good benefits. Hell, I even had a pension. I had dreams of working my way up and staying there for the long haul. After all, they hired me fresh out of school, I owe them so much, right? Nope. Laid off after two years. Now I have no problem going to the highest bidder, f--- loyalty in the corporate world
- Reddit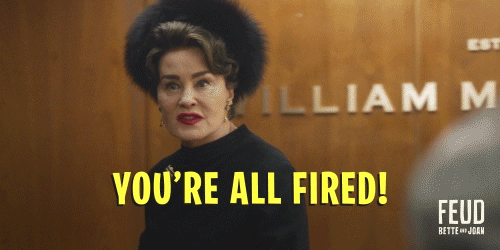 7. Immaturity
That a ton of adults are just as immature as kids and having to deal with them. First you are bullied at school, then you are bullied at work. They are everywhere and they don't grow up. At worst, they end up being your bosses or your spouses relatives. Hooray. It never ends. And the worst part about this is bc they are adults they think it's ok that they're immature and you can't say anything about it... because dang it they're a grown (wo)man! 😒
- Reddit
8. Love Bites
That love is out of your control, you could be dating someone and love that someone with all your heart and they could just lose interest, and there is nothing you can do about it. I used to LOVE falling head over heels in love with someone and now I think I'm starting to feel jaded.... I try and shut that shit right down if I start feeling feelings. Or worse, having to break up with someone you really love because you know it's the best move for you both.
- Reddit
9. Cost Of Maintenance
How your body falls apart. The cost of maintenance of one's body and how fragile it seems to be. Look after yourselves folks! I'm trying to get into good exercise habits and good eating habits while I'm in my 30s but my body is already falling apart. I'm terrified for my 40s.
- Reddit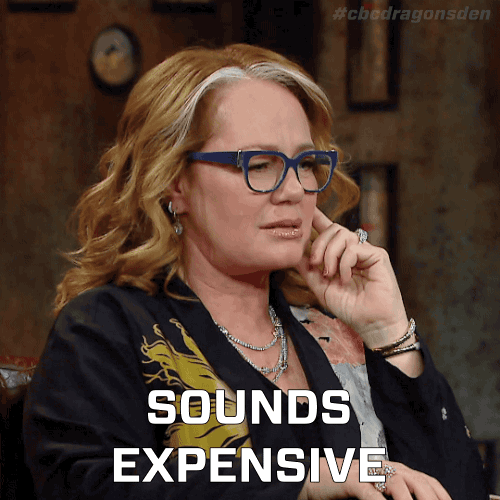 10. Seeing Your Parents Clearly
When you can finally see your parents for how petty and flawed they can be in a big picture sense. I don't mean teenage angst about parents thinking they know best. I mean that point where you can relate to your parent as an equal in a meaningful way which also means you can see the depth of their limitations.
Watching my parents become human, and speaking them on a deep level of shared mental illness (anxiety, depression) and their fears has just terrified me; realizing that they're just as flawed, scared, and there is no way I can rely on them in a meaningful way, well, it was what I consider the 'true death' of my childhood.
- Reddit
11. Friends?
Making friends after college. I'm almost 30 and no matter how many meetups I go to, what app I use, or where I volunteer, I can't seem to make a connection with someone who has similar interests as me in person. I've made connections with people who we share interests, but they live either in a different country or on the other side of the country.
- Reddit
12. You Might Be Mediocre
Mediocrity. When you're a kid you might not necessarily believe that you will actually be an astronaut or president or whatever, but there is an assumption you will succeed to a degree; have a good house and a decent job. No one sits you down and prepares you for the possibility that you'll just stagger through life doing the motions.
- Reddit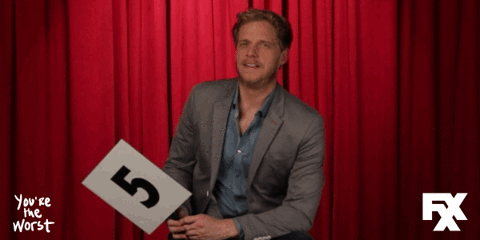 13. You Have To
Not wanting to go to work but knowing you have to. When I was in school, if I was sick staying home was always an option. Sometimes you just have to pound some DayQuil and go to work.
- Reddit
14. It Never Feels Settled
That there is no such thing as feeling like a grown up. I'm 42 and even my friends in their 60s are still subject to the same insecurity and immature processes as a 16-year-old, most of the time. I thought by this point in my life, I'd have no questions, no insecurities, and I'd be so suave and sophisticated.
- Reddit
15. Learn To Fix A Toilet
Sometimes, the toilet breaks and it doesn't matter what you had planned--your plans are now to try to learn how to fix a toilet. It's a race against your bowels! It's amazing how a household repair can take your entire day by storm. Thank goodness for Youtube and Home Depot, is all I can say.
- Reddit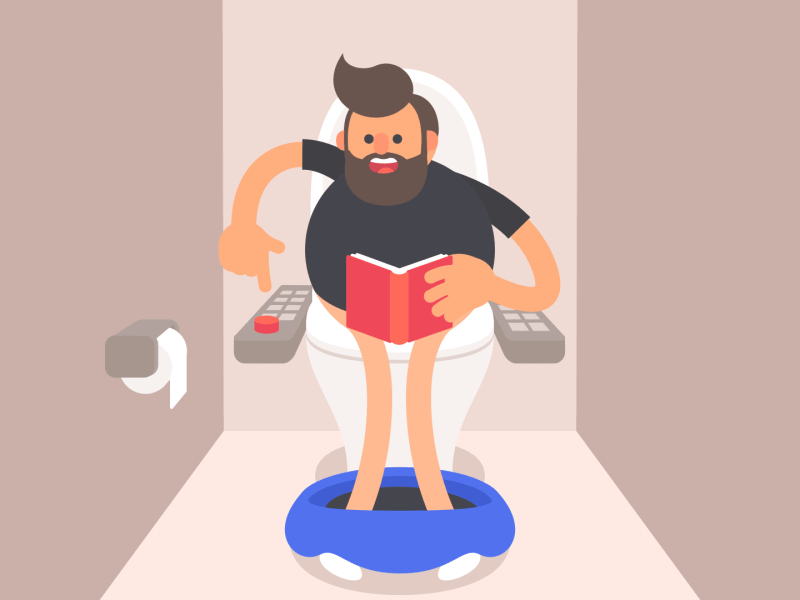 16. Options
The difficulty of choosing between two good choices, like two good job opportunities or two decent places to live.
Growing up, it seemed like my parents only ever had two bad choices to make and would often have to choose between the lesser of two evils. I remember the first time I had to make a life decision, between two jobs and thinking, "if I do this, my life will be this; if I do that, my life will be that." There wasn't necessarily a "wrong" decision, but a decision that was going to significantly impact my life and where I lived. It was really the first crossroad I came to and realized that depending on the decision I made, my life would be vastly different had I chosen the other.
- Reddit
17. Planning Never Stops
It's not really one specific problem- but just the amount of planning. It's kind of exhausting.
You plan your weekdays, plan your outings, plan your weekends. You plan for meals then you have to plan your grocery shopping and list, then plan for when you'll cook. Plan your chores, plan your fixer-upper lists, plan your budget, plan your bills.... Every single thing you do, watch, read, buy, eat... YOUR choice, YOUR responsibility. Sounds amazing at first and it is nice to have that freedom, but it's actually pretty tiring day after day after day. I LOVE going on a family vacation where my aunt and uncle are in charge and they plan the meals and the outings and I can just sit back and help out with the actual cooking or cleaning up. It's nice to be a passenger every once in a while.
- Reddit
18. The Treadmill
The crisis when you realize you'll likely work 40 hours a week for a looooong time; the fact that you're on a treadmill that never stops. It's not going fast, but it never stops. I always realized I'd be working full time, but never really thought about it and how in order to make more money you need to have more responsibility, which means more hours, more time on-call, plus take into account driving to and from work, you pretty much do nothing but work for your entire adult life. Yikes
- Reddit
19. "Do What You Love"
The 'do what you love' stuff gets hyped too much. If you turn what you love into a job, you won't love it much longer. You should do what you're good at and don't hate doing. Keep your passions as pure as you can.
- Reddit
20. The End Is NOT Near
I was raised as Jehovah's Witness and was repeatedly told that "the end is right around the corner." JW's believe that those that survive Armageddon will live forever on Paradise earth, with a select 144,000 ruling in heaven. Even better, all your dead loved ones would be resurrected too.
I never expected to have to grow old and see my loved ones die.
Higher education is discouraged in the cult, because what's the point? The end is near, and you should be out in the ministry instead. So I'm decades behind my peers in terms of financial stability as well.
I "woke up" from the cult a few years ago and it has been difficult coming to grips with realities that most people have dealt with much younger.
- Reddit
H/T: Reddit
Medicine is a difficult profession. Thanks to the wonder that is human nature, healthcare workers are subjected to incredible Darwin-award-winning scenarios daily, so it's no wonder that many of them feel the need to go home and scream into their pillows at night. From self-inflicted injuries to dangerous prescription misuses, these Redditors revealed the most facepalm-worthy patients they've ever encountered.
But be warned: They'll all leave you wondering how we've survived this long as a species.
In almost every interaction with a Karen, there will come a point where she (or he) will ask to speak to the manager. They seem to think that if they over others and just act a fool, they can get what they want—but the following managers REFUSED to let these Karens get away with their inconsiderate antics.
In the United States, it's no secret that sex education for minors is inconsistent at best.
But some people learned very unexpected stories about how babies were made, and those stories had a way of making a lasting impression.
Curious about other's stories, Redditor ILoveYourCat asked:
"How did you think babies were made when you were little?"
One Time's the Charm
​"I knew babies came from sex as a fairly young child. My parents never sugar-coated that. But for some reason, as a kid, I thought you only had to have sex once to have multiple pregnancies. I seriously didn't fix that misunderstanding until early middle school."
- Crazey1988
"At some point, when I finally accepted that you had to have sex to have a baby, I thought the only time people have sex was to make a baby, and it only took one time to get the job done."
"Then when I figured out teenagers were having sex, I thought you had to be married and have sex to make a baby, but then when my unmarried cousin got pregnant, I was just confused."
"But I was sure my parents only had sex four times, and then when my mom got pregnant with number five, I thought, 'Wow, they did it again.'"
- Raw_Combination_438
Stealing Storks
"A stork delivered them, of course. What the f**k, lol (laughing out loud)."
- Dells51
"Storks... I thought people trained them to steal babies from a factory and you would leave special treats on your doorstep as payment and encouragement for the stork to steal one for you."
"I was scared to death of birds for the longest time and would have a tantrum at the zoo when I saw a flamingo."
- No_Finish_3144
Young Conspiracy Theorist
"The government. I used to think that we lived in a totalitarian society and that the government was in complete control of everything."
- bebotak**t
"I thought the President sent people their babies when asked by mail."
- GustavoAlex7789
Scheduled Baby Delivery
"The women in my family explained to me at the age of six that a doctor calls you sometime after reaching adulthood at the age of 18 to schedule a baby delivery date."
"The husband either pays to schedule the appointment or the government does after verifying that you have been married and financially stable for quite some time."
- Lokikat00
Marital Kissing
"When two people kissed."
- Short-Reality7353
"I thought the same thing, but I understood that when my mom gave me a kiss, there was no risk. Being someone raised in a very Christian background, I assumed that when you got married, God made kissing a reproductive act."
"Since I made this assumption, I remember questioning why teenage pregnancy could possibly be an issue."
- meuserj
The Ultimate Christmas Gift
​"I thought Santa was bringing them."
- NorskoTheScorpion
"He was. I mean, Christmas comes but once a year..."
- Nouveauuuu
"I MAY NEVER ENJOY CHRISTMAS AGAIN."
- NorskoTheScorpion
A New Meaning to 'Forest Friends'
"When I used to ask my dad where I came from, he'd say he found me under a rock in the forest. Of course, I would go look for babies under rocks, too, but all I ever saw was dirt and those rolly-polly pill bug thingies."
"It was so gross thinking babies were just found THERE that I was actually relieved to find out how they were actually made!"
- melodie-artist
Pregnant By Proximity
"I thought women got pregnant by just being around a man, and I was always confused about what would happen if a woman still lived with her parents or dad after she's an adult."
- ILoveYourCat
Coming of Age Story
"I thought it was a 'just happens once you reach a certain age' sorta thing. As a woman, I was terrified because pregnancy sounds like the most awful thing, lol (laughing out loud)."
"(I know the end result is worth it but even as a 31-year-old, I'm like, nope.)"
- BansheeShriek
Sounds Plant-Based
"I thought they grew like a seed inside the mother's belly."
- maclaglen
"Technically, that's true."
- ManagementFresh4960
"Watermelon seeds."
- bravovice
"Well, not like that."
- ManagementFresh4960
The Power of Marriage
"My mum told me you couldn't have a baby if you weren't married. Note that she said 'couldn't', not 'shouldn't'."
"When my unmarried cousin was sleeping a lot my mum told my aunt 'she's having a baby'. I thought 'she can't be having a baby, she isn't married.'"
"A couple of weeks later she had an engagement party, quickly followed by a registry office wedding. She had a baby a few months later."
- MolassesInevitable53
Baby Trees
"I thought they grew on trees. True story."
- 8inchsalvatorre
"Baby trees, lol (laughing out loud)."
- ILoveYourCat
"I was surprised when I learned how it really happened, lol. I was like, 'You mean there are no trees?' And Mom just shook her head."
- 8inchsalvatorre
They Were Just There
"I don't recall a time where I gave the matter any thought without knowing the reality of it."
"Like, literally, until the day I was first introduced to the concept of birth, I don't think I cared where babies came from."
- N_Who
"Right, the little guys just EXISTED."
- Mizar97
Educated Is Best
"I asked my mom and she told me the truth."
"Educate your kids, folks. They can handle it."
- Bite_Me_23
Spontaneous Babies
"I didn't... They just showed up, honestly."
- badguywindow
"That's what I thought. I was terrified as a little kid that I'd wind up being a teenage mother because I thought it just happened spontaneously."
- dinosore
"Exactly what I thought would happen. Like one day you were just, boom, six months pregnant."
- badguywindow
While these responses might be funny, it's an important reminder of an area in the educational system that's often lacking.
But in the meantime, while the system's curriculum is getting sorted out, at least we can take comfort in the fact that we weren't alone in believing these tall tales.
What is it that makes people confess their deepest, darkest sins to millions of strangers on Reddit? While we may not know the answer, we do know that the following confessions run the gamut from funny to salacious to nasty nightmare fuel. In fact, you might want an Ouija board to send some of these skeletons back to the closets from whence they came.