People Reveal The Most Satisfying Times They Caught Someone Lying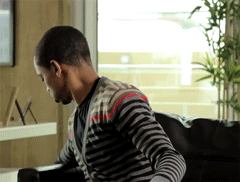 Liars are terrible - but oh MAN it is satisfying to catch them in action, isn't it? It feels so good way down deep in your bones. Your cheeks may hurt a little bit from the smugness of your grin. God we really, sincerely, truly hope each and every one of you gets to experience the joy of that victory. One Reddit user asked: What was the most satisfying time where you caught someone lying?
So obviously we grabbed some popcorn and sat down for the show! And yeah, sooooooo worth it.
Been Around The World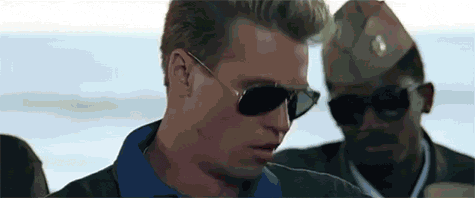 A co-worker was a military retiree who claimed to have been everywhere.
Someone might say, "I spent a week in Cambodia..."
He'd say, "Yeah, I was there once. Stopped over on my way to Thailand."
We figured he was bullshitting most if not all the time, so we started inventing places. "My cousin is traveling in Argentina, and he's at this mountain village called Burritosalsa...."
HIM: "Oh, yeah. We did a joint military exercise with Argentina back in the 80s and stopped off there."
US: "Did you visit the temple on Blueberry Hill?"
HIM: "Hell, yeah! Everyone in my outfit visited!"
Total BS and it was so satisfying to have people quietly realize it. The faces were priceless.
Best Mac And Cheese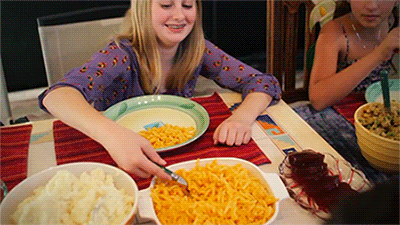 When I lived with my Dad I had a cash bank that I kept hidden. I was positive about the sum of money I had saved up since it was for something specific. When I counted it, it was short. Like $20 short. I also had a webcam on my computer and since my family was not computer literate I set it up on a timelapse, one picture every 10 seconds. I was gonna catch this thief. Whenever I left the house. I would turn it on.
Sure enough, suspected family member went into my room, went right for the stash and stole more money from me.
I confronted them at dinner in front of everyone, they denied it, others believed them, and then I put the photo I printed out on the table. Dad took it seriously and he was pissed, his wife at the time didn't because she said "it's only $40", the person who stole from me was trying to make excuses. I just wanted my $40 back. I was working at Kroger as a bagger/cashier at the time and minimum wage was 5.15 an hour, so 40 bucks was more than a days worth of hours.
Catching them with evidence felt so good. Best macaroni and cheese I ever ate.
How Many Are In This Deck?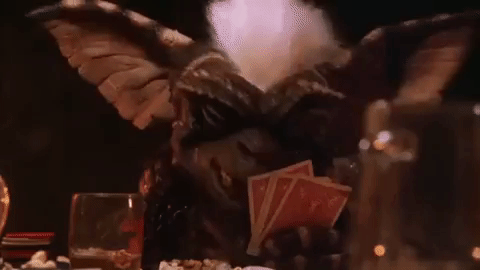 Someone put down 2 sevens, but I had all four of them. So good.
Write It Down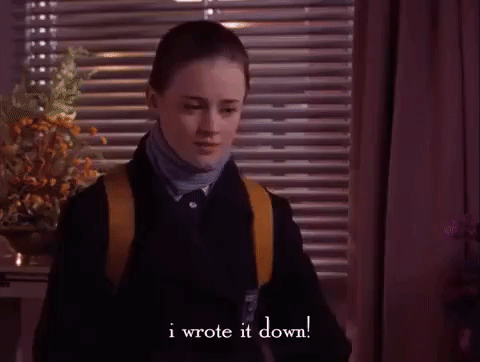 I had a boss who kept on getting angry at me because, "I wasn't doing what he told me to do."
Finally one day, I decided to start writing down exactly what he told me, dated it, and kept record of it.
Then one day came where inevitably, "WHAT THE HELL ARE YOU DOING?!"
"Exactly what you told me to do."
"I NEVER TOLD YOU TO DO THAT!"
"Well, I have it written here..." pulls out note card "On 5/22/16 -- you told me specifically to do this task, exactly like this, and never do it any other way."
I finally won. I started standing up for myself a bit more in the office, and I was respected for it.
John's Cancer
I was 16 and was seeing a girl who I had some doubts about. She would make up the most insignificant lies about stupid shit but it wasn't malicious so I let it slide, until things escalated. Her dad had a friend (John) who had cancer. We went to visit him 200 miles away and he looked really bad. She acted like she didn't give a s*. About 2 weeks later we were at a party and out of nowhere she started crying about how John had died and she was absolutely devastated. Obviously, I comforted her.
About a week after that I went to dinner at her parents and her dad said:

**"I just got off of the phone with John and they're saying he's reacting well with the chemo." **
Her face dropped, and she couldn't look me in the eye, but I knew I had her, so I finished my dinner and went home. I phoned her later and told her not to call me ever again or I'll tell her dad about her lie. She didn't call again. I still don't know what happened to poor John
Busted By Cat Poop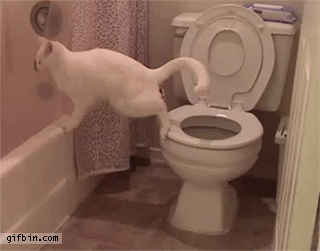 I got caught in a lie and I'm positive my mom loved every second of it. When i was little I hated taking baths. One night, my mom told me to go take a bath and get ready for bed. I just ran the water in the tub and acted like i took one.
I came downstairs to say goodnight and my mom was like "Thank you for cleaning the cat poop out of the tub". Our cat had gone in the back of the tub and i didn't see it. My mom set me up. I had to go clean it and take a bath after that.
Parking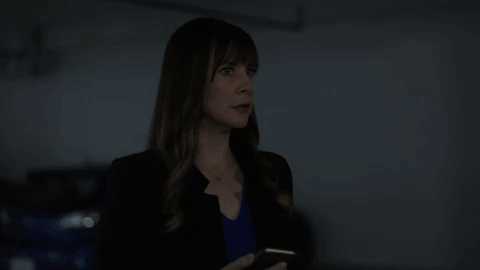 I travel for work. I 90% of the time park in economy at the airport (I think $14 per day). about a 10 to 15 min walk. A few times out of necessity to catch a flight I park in the garage (I think $24 per day, 5 min walk). Usually 2 to 3 day trips, not a huge expense.
My boss suggests I park in Off Site Shuttle parking (about $11 a day, but a pain as you need a bunch more time to plan for the shuttle). He said he does it, because it is cheaper for the company (which he owns).
One day while walking through the garage from on site economy, there in the reserved parking (closest and like $40 per day) is my boss's truck. And reserved takes planning, he wasn't just running late and needed to park in the garage to make a flight.
I just put my business card under his wiper. I never brought it up, and I haven't heard any complaints about parking on my expense reports since.
Doll Limo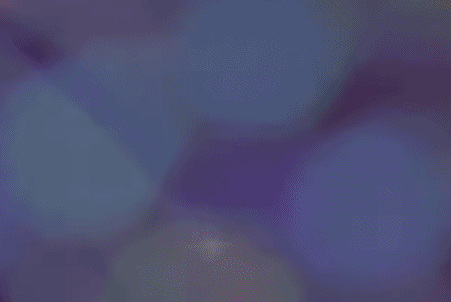 I must have been nine or ten. My friends and I were all going through the same doll phase, so we would bring our favorites to each other's house and play.
As my friend was leaving I noticed a few of my dolls missing. She was holding them hostage in her doll limo, I just knew it. As she was walking outside I casually said, "oh I think you might have grabbed my doll on accident." Flustered she checked her limo and pulled out my dolls.
Got you.
She also stole some of my dolls clothing. I searched her room when she went to bathroom and stole it back.
Stopped playing dolls with her!
Telling Me My Own Story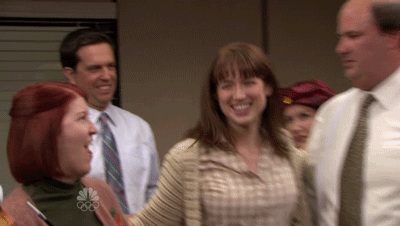 At work one day a co-worker started telling me and another co-worker a story about being stopped by the police.
He went into great detail about how he stopped at a gas station for a drink and there were two cops standing out front and nobody else in the parking lot. He gave the cops a wave, being nice, bought his drink, and left. Less than a hundred feet down the street these same two cops pulled him over. They told him that they smelled weed when he got out of the car. He asked the cops if they could smell it now, standing next to his open window, they said no but it was obvious it came from him. They asked if they could search his car, which he angrily let them, telling them he wanted the cops to climb through his hot car to find nothing. While one cop did the "Search" the other cop told him to calm down, he looked nervous. To which he said "I'm not pissed, I'm angry. You didn't smell weed, you smelled a shaved head and tattoos." The cops found nothing and let him go about his business.
THE LIE:
It was MY story. It happened to ME months before and I told that story at work back then. He even quoted me, except I said "Long hair and tattoos". A few minutes into the story my other co-worker and I start giving each other the side eye, realizing he was literally telling me my own story. I think he realized it towards the end because he quickly finished up the story and left without ever mentioning it again.
We never brought it up either, I had such a bad case of second hand embarrassment for the guy. Plus everybody else already heard about it and he was forever branded the liar.
Picture Evidence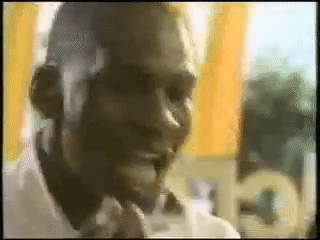 Once had a person work for me who would always call out and use her past health problems as a crutch to miss work all the time. One Monday she called in, gave me some generic illness excuse and said she couldn't get out of bed.
That morning another department had a breakfast meeting at a restaurant and saw her there eating breakfast with her friends looking like she was in perfect health. The picture evidence sent to me was oh so satisfying. Believe it or not she managed to keep her job.
Pack Of Jackals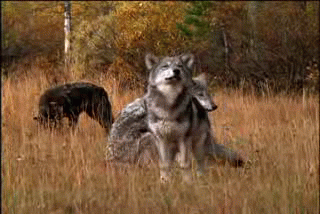 Not completelly relevant, but I doubt such a specific thread would come up anytime soon. I caught someone who was trying to convince me I was lying.
When I was little, my mom was driving me to school. We went the more rural of the two possible roads, and on our way we saw a wolf, so we stopped the car and watched it from a distance for a little while.
I told this to my aunt recently and she didn't believe me, because this isn't (and never was) a wolf area. My mom, even though she was with me, didn't get involved in the argument. She just listened.
The argument was at a standstill at that point. I claimed it was a wolf, she claimed it was a jackal (which are not in this area either, but it's maybe a bit more likely). With all the wonders of modern technology, she opened her phone, googled something, and gave the phone to me: "Does that look like what you saw?"
It was a scrawny thing with a pointy nose and red-brown fur. Definitely not. "Well of course you didn't see that, because that's a picture of a wolf."
Before she could take her phone back, I read out loud the title below the picture from a news article it belonged to: *"Pack of Jackals found in Southern Serbia." *She furiously took her phone from me and was too embarrassed to keep arguing, so I won by default. Mom didn't say anything, but I felt her proud smirk.
I will claim that was a wolf we saw on my deathbed.
Take That, Eloise!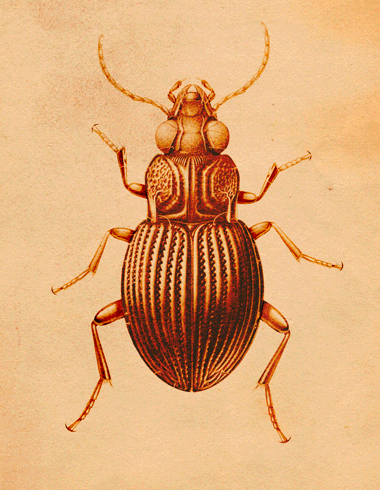 Okay this is super petty, but when I was 7 my friend Eloise thought she was the queen of the animal kingdom. She knew everything about every animal ever, acting likes she's been watching animal planet since the day her mum popped her out. I always kind of thought she must be lying about her nature knowledge, I mean she knew WAY too much. So one day we're in the playground and she's poking at the ground trying to find beetles or something, whilst prattling off a long list of species.

Then I just say "oh hey! What do you know about the insert made up beetle name I pulled out my butt?".

And then she goes on and on about how much she loves that species and all these "facts" about their diet and habitat. I just kind of let her get on with it for a while before breaking it to her that she had just been pretending to know about a made up beetle for the last five minutes.
She just started stuttering and looking down at her feet and then eventually just changed the subject.

It felt so good to finally expose her, her nature knowledge was a fat sham the whole time. Take that Eloise!
Pattern Of Abuse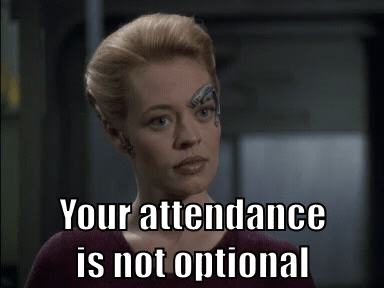 I had strep throat, so I called out sick to work. I was sick two days. My new manager called me and and said I had a pattern of abusing my sick time, and that I would not be paid for my sick time. She explicitly mentioned that I always called three days in a row, and that I had exceeded the acceptable amount occurrences for the year. This was in October, I had a sick kid in February for one day, she started in June, so where was she getting this pattern from? I had three days over two occurrences for the entire year, both with doctor's notes, well under the five occurrences (each with up to three days sick) that HR puts a soft limit at.
Unluckily for her, I knew our schedule tracking system and how to get at my punched/missed hours, and I knew our policy regarding sick time and how abuse was handled, so I printed the policy, my last four years of attendance (along with my coworkers). I sat down with her, and she reiterated the accusation of abuse. I pulled out my last year, with two calls on it. She said the pattern was from before she started, so I pulled out the previous four years and the policy (10 occurrences over four years, remember that HR calls violation over 5 occurrences within one year). She said that I had more sick calls than anyone else, so I pulled theirs out too, and I was actually on the lower half of occurrences. My sick bank was near capped out. How would that be possible if I was a flagrant abuser of the system?
The backpeddling started. She said that she never said I wouldn't get paid. I pulled out my phone and played the recording for her; she thought my number was a landline and said I wasn't allowed to furnish cellphone messages while at work. I told her I get paid or I quit over hostile work environment, which would mean a very easy unemployment case, which would actually have to be payed out by my employer in this case. Which would mean my manager would be cooked.
I got paid for my sick time. I stayed 3 more years because I had a position that paid okay, had incredible benefits, and they paid for me to go back to school to better myself for a new position. Two years of certification education meant I had to wait an additional year before leaving to avoid penalties. Sometimes we have to put up with a little crap in order to build something better. It puts hair on your chest. Yes, she made the next three years absolutely miserable for me, but I still remember that one time.
The Business Meeting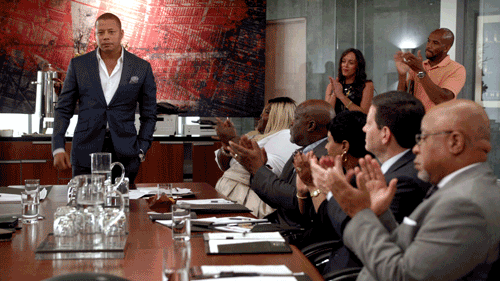 In a large business meeting, boardroom style. Something went wrong on a project my company did. The executives were nervous as hell because we were being blamed for a failure and the client was demanding we pay for it. The thing is I was the project manager for this job, and had recently been promoted. I warned the client about a potential problem when the project was underway, but they chose to ignore it and press on. Now that it was failing they wanted us to spend hundreds of thousands of dollars to fix it, and our competitors were already about to take the next multimillion $ project.
So the clients manager outlines his case and asks when he can expect us to fix it for him, assuming we'll just cave in hopes of getting future business (that's my company's MO). They even said our on site Rep should have caught the problem so this whole thing was our fault. Our project manager clearly didn't know what he was doing otherwise he would have caught this. My boss was about to respond, but I gently interrupted. I basically said "I was the on site PM and did catch the problem immediately I have a few documents for your perusal". I had with me the printed email exchange where I warned about the problem and advised how to fix it, as well as the clients very clear response that they thought it was worth the risk and wouldn't change anything. The clients face turned red. He looked at my bosses and said they should have told him who I was. We wound up paying for the fix anyway in exchange for being awarded the next project.
This kind of thing happens constantly in my business, though usually on a much smaller, less grand, and less public scale. My entire job is CYA.
35 Page Thesis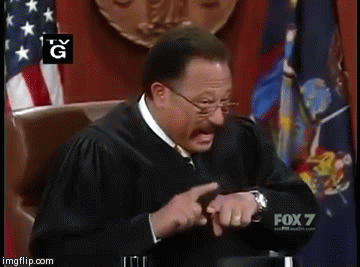 A year had gone by with no settlement in what should have been a very simple divorce (no children, no remarkable assets or property.). Instead, it had been nothing but lies, harassment and threats from this attorney who had just recently got her law license back after having it suspended for a year.
There was a lot of stuff that had transpired, but the last straw was when I begrudgingly agreed to pay $1,500 in legal fees to her attorney because I just wanted the nightmare to end. After she got the cashiers check, she claimed to have "destroyed" the check because it wasn't made out to her and instead it was made out to my ex as ordered by the court. A few emails followed as I cancelled the cashiers check. She tried to have my ex cash out the check while demanding another one in her name or else...
After a year of nonstop threats and lies, we had had it. We filed sanctions against her. It had been 3 months since the incident and they weren't producing a settlement as ordered and when they finally did on the day of the sanctions hearings, it was more of a criminal document to implicate myself than a settlement. She had filed counter-sanctions against me for filing sanctions against her. That made use file a second order for sanctions against her because she basically tried to extort me by saying that she'll lift her sanctions against me if we pay her $5,000.
For the entire year and a half at this point it had seemed like my ex and her crazy attorney had always gotten their way and that their consistent harassment and lies had been rewarded by the courts. I was shocked when at the sanctions hearing the judge started with a few simple questions to both sides and then immediately tore into my ex's attorney for 15 minutes. I mean tore into, like yelling at her and telling her how much of an embarrassment this is to the court system. It was surreal to me.
What was even more surreal to me was when I got the judge's ruling 90 days later. It was a document written by the judge who meticulously reviewed our case and basically wrote a 35 page thesis on it. It called out all of the lies from my ex's attorney. It was unbelievable to see on paper by an impartial judge, calling out my ex and her attorney on all of their lies and their abhorrent behavior.
My ex had to pay back the legal fees, her attorney had to pay me $2,000, which means she had to report herself to the state bar. If she didn't, the judge did it for her anyways by mailing the entire ruling to the bar. Last I heard, she made her law license "inactive" and moved to another state to be a waitress.
Fake Kidney Transplant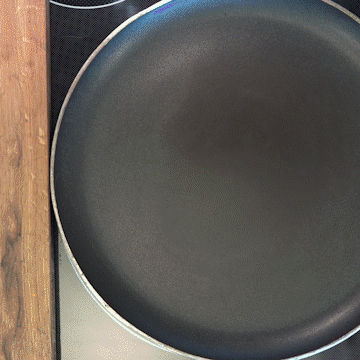 I used to work at a grocery store. One of my coworkers was constantly calling in sick, claiming she had one illness or another. Management couldn't just can her for it as it was a union shop, so she had protection unless she could be caught in a bald faced and indefensible lie. One Friday I get called in to cover her shift because she called in claiming she was very sick and needed a kidney transplant. On her next shift on Monday she's wandering around with gauze wrapped around her stomach and back claiming that she had that kidney transplant on the weekend. That she had been so sick that they rushed her into surgery and put her at the top of the transplant list! When she does it to me I stop her and say "Isn't the recovery time on a transplant at least a month or two? The hospital shouldn't have let you out." Realizing I've caught her in a lie she rushes to the front desk, claims she shouldn't be here and that she needs to go home or she'll pop her surgery stitches.
A few days later she was fired when she couldn't provide proof of the surgery, she tried to sue but no lawyer would take her case. It was hilarious.
New Candy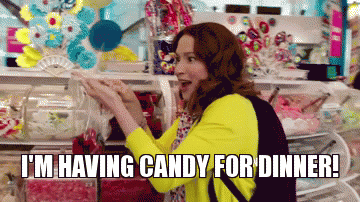 I caught my mom eating my Halloween candy when I was little after she told me it wasn't her. Getting new candy from the store because of it was pretty satisfying.
I Know Her Very Well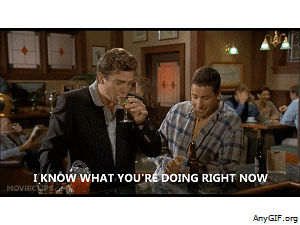 I was in a bar having some beers when I feel a tap on my shoulder. It was a guy I went to school with. I didn't really hang out with him back then, but decided to catch up and share stories anyways. At one point he mentions sleeping with a girl I knew very well, a girl I knew for a fact was a virgin until after she graduated. I just kind of nodded and let him go. Then, I said something along the lines of:

"Oh, I actually know her very well, we'll have to hit her up, she comes out and drinks with me all the time!"
He turned white. The look of horror in his eyes was great.
Mr. Olympian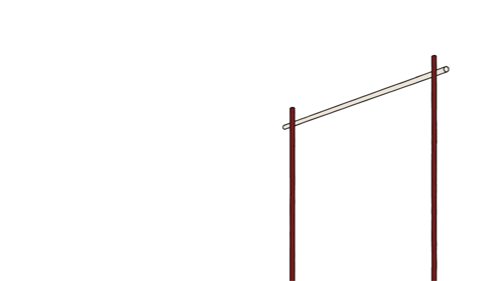 Oohhh boy. So in college I had this friend who was a very good pole vaulter. Seriously, one of the top in the state for his division. This was back in 2008. He tells ALL of his family, and friends, and even his boss that he was recruited to compete in the Beijing olymipcs. Well his close friends, including myself already call bullshit but when the "day" comes he is nowhere to be found. In fact, we didn't see him for a couple of days, and he started texting pics from Beijing. So we were doubting ourselves a bit.
Then we were driving along the freeway, and guess who's broken down on the side of the road like 2 days after he left? Mr Olympian! When we pulled over the look on his face was priceless. He stood by his story too, and said because of the time difference he already went and came back. Haha he's a idiot. I still don't know what he had to gain from such an elaborate bullshit story.
The Case Did Not End Well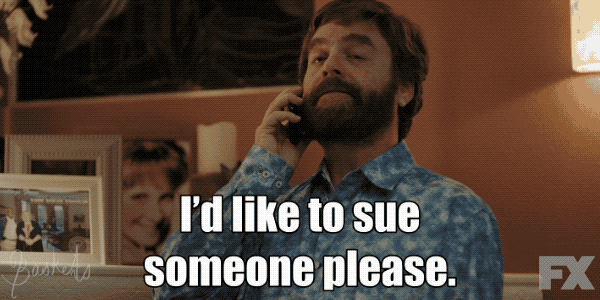 Sued a bloke for not paying his mortgage. He filed an application claiming he'd never been served with the court proceedings, and he'd just found them in his front yard. He also managed in two pages to set out eleven separate claimed defences to the claim. Oh and he also claimed he didn't speaka da good English.
Something didn't stack up. So I ran some Court file searches, and discovered he'd defaulted on another mortgage a few years earlier and filed the exact same affidavit back then. Even included the exact same photos of the court documents supposedly lying in his yard.
The case did not end well for him.
H/T: Reddit