What a twist!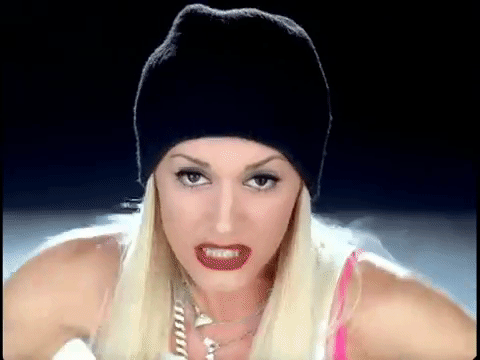 What would you do if you saw a movie-worthy plot twist play out in front of your face? How would you handle it?
u/whytho37 asked Reddit:
What's the biggest plot twist you've seen in real life?
Here were some of the shocking answers.
That's Cold, Grandma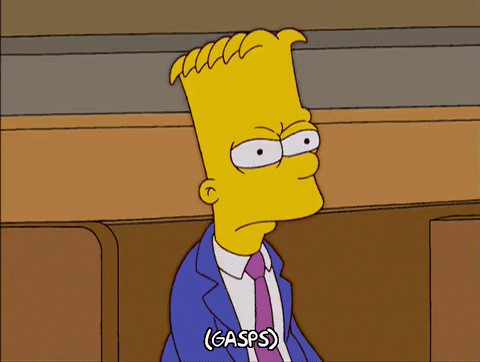 During the last year of my grandfather's life he had dementia and was having trouble keeping track of reality. Before he was placed into hospice he kept complaining about a man that was in his house, he would say that he would come around at night and that he was taking his things and using his stuff. Grandma of course kept reassuring him that she was the only one there. His doctor increased his medications because he was losing touch with reality so badly.
Fast forward to my grandfather's funeral and a man showed up that wasn't known by more than a few people in the family. Turns out he was an old friend of my grandmother's who showed up to give his support. In a small town like that it wasn't exactly an unusual thing to have random people show up to the funeral home who knew the person at some point.
Well about a year later my grandmother lets slip that she is seeing someone, the guy from funeral. At this point nothing too odd, they got to talking at church and we thought it was sweet.
Then a bit later sweet innocent ol' grandma mentions that it's their 3rd anniversary.
Grandpa died two years prior. This man was the person that grandpa saw in his house every night. He was the reason that everyone thought grandpa was going crazy, he was the reason that my grandfather was medicated to the point of being a vegetable for the last horrible year of his life.
What A Lie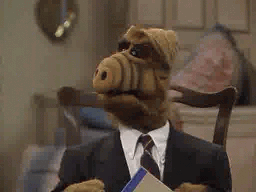 My sister's boyfriend decided that he wanted to do more with his architecture skills so he gave his two weeks notice and moved to Haiti to help rebuild after the earthquake. They stayed together. He had bad phone service so they mostly kept in touch through emails. He would send her long emails with photos and stories of what they were doing. This went on for a couple of months
One off-handed tip from a co-worker and a week of sleuthing later and it turns out he never went to Haiti. He moved to Seattle to be with his fiance and partner of 9 years.
It Was Me All Along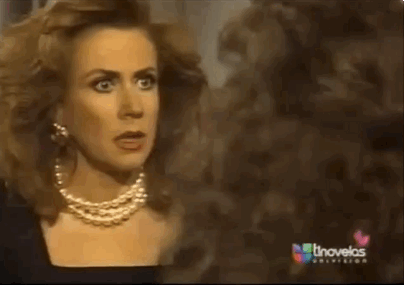 1991, I'm 19, just signed the lease for my first (solo) apartment, just got the first paycheck from my new job, I deposit the paycheck at an ATM (another first! I'd always gone into the bank to do it). Two weeks later, I get my bank statement in the mail, and see with horror I have only $1.87 in my account. Way wrong, I should have at least $200, I'd been very careful with my spending. I'm freaked, I came within $2 of bouncing my first rent check.
I'm literally reaching for the phone to call the bank when the phone rings. It's the police, asking if my ATM card was stolen. I check my wallet and the card is missing (my job at a theater pub came with cash tips so I didn't use the card often), and tell them I was going to call them anyway because I was missing $200 from my account. "Well, we've got your card, and your $200, so come down to the police station," they tell me.
I can't figure out how they have my card AND the cash. Doesn't make sense. I drive down there.
Detective says someone (let's call him Bob) pulled in to use an ATM and saw a man acting suspiciously while he was using it, moving back and forth as if trying to dodge the camera. Bob says the man then left the ATM, got into a car, and drove away at high speeds as if fleeing. Bob then went to the ATM and put his card in, which popped out. Bob then withdrew $200, and then another ATM card popped out. My card. Bob's card had popped out because the crook had left my card in the ATM before speeding away. Bob realized he had withdrawn the money from my account and not his, so he brought my card and the cash to the police and reported the attempted theft.
The detective gives me the description of the crook. According to Bob, it was a man 5'7", brown hair, round gold-rimmed glasses. I say out loud "So, about my height, my color hair, and glasses like mine," before realizing Bob was describing me.
I'd never deposited a check in an ATM before, so I was moving back and forth, following the instructions on the screen, filling out the envelope with my account number, punching the amount in, etc. I then forgot to take my card out and just left because I'm a fucking idiot. I drove away at high speeds because I was 19 and that's how I drove everywhere.
Worried the detective might be annoyed, I didn't tell him I was the crook, I just thanked him and left with the money I stole from myself. Somewhere in a box in my closet I still have the police report where I'm both the victim and the perp.
No No No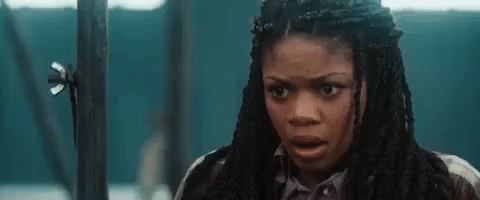 Maybe this isn't that big, but here it goes.
I'm a medic and one morning we had a call for an older woman, 70s if I remember right. She was having cardiac issues, was in compensated shock from a very low heart rate. From the time we got to her home to the time we were in the ambulance she had gotten much worse. We paced her heart, and she was doing good the rest of our hour ride to the hospital.
About 16 hours later we get called for a rollover car accident. Get there and we have one male in the vehicle, unresponsive. Vehicle is upside down off the road. We get him out, he is in very bad shape. Wasn't breathing, so we intubated him and off to the hospital we went.
Almost to the hospital, which is 30 miles away, and he goes into traumatic cardiac arrest. Dead when we get there.
While we were on the way to the hospital we found his wallet, since we didn't know who he was. Saw is badge. Retired police officer and I remember from the morning, our patients husband was a retired officer.
He was on his way to see his wife. Unfortunately he stopped by the bar first.
While it wasn't my job, I went with the nurse to talk to the wife and let her know what happened. She thanked me for being there for her family so much that day.
Plane Problems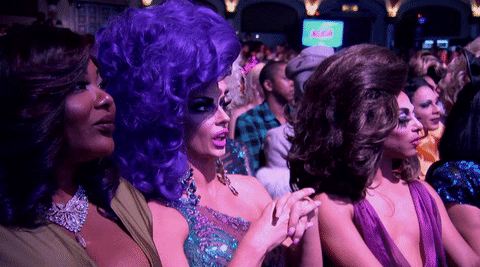 Was on a flight from Paris to Boston. I had the aisle seat across from a little hall of bathrooms in the middle of the plane. At one point a man from a few rows up goes into a bathroom and after a couple of minutes comes out and is just standing in the aisle so it gets my attention. He keeps going in and coming back out looking up towards where he is sitting. I see a woman who is sitting next to his empty seat shake her head at him but he doesn't give up. Finally after like 5 times of coming in and out he finally gets the woman to come back there. The lights are out and most of the plane is sleeping and once she comes back to him they start making out in the bathroom hallway before he goes into one and pulls her in with him.
They are in there for quite awhile and then he comes out and goes back to his seat and a few minutes later she comes out and does the same. They are really flirty in their seats and about an hour later repeat it. The man goes in and then she joins him. They end up doing this three times throughout the flight. My husband who is sitting next to me has caught on to what they are doing as well and we made a joke about how they must be newlyweds on their honeymoon.
We get off the plane and the woman is standing at the gate waiting and the man is nowhere in sight. As the people from the back of the plane get off a completely different man goes up to her and gives her a kiss on the lips and asks her if she was able to get any sleep on the flight and calls her dear. Then they walk off towards the luggage area with their arms around each other. So apparently what we thought was an adventurous newlywed couple was actually a woman hooking up with her seat mate while her husband was sitting in the back of the plane.
Harmless Slasher Movie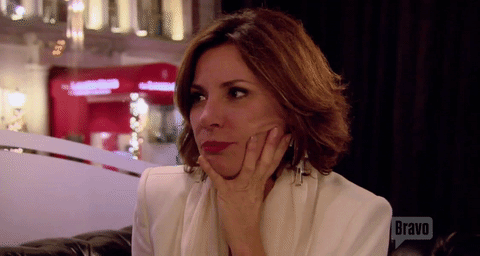 For a semester in highschool, my English teacher set up this game where one student was a secret killer. Every couple of days the killer would sneak a note into a classmates locker, back pack, text book or whatever that says "you've been killed". My best friend and I were trying trying harder than anyone else in the class to play detective on this, especially near the end of the semester. Near the end of school there where about 6 students left alive and it turns out my best friend was the killer the whole time.
Secret Cousins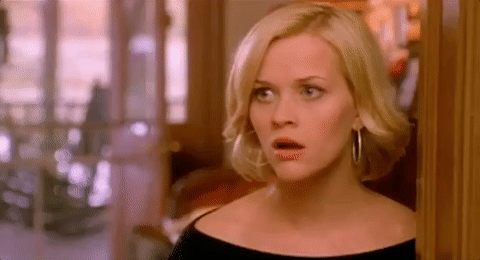 In primary school We had a WWI memorial lesson and we were asked if anyone had any relatives who fought at the time.
My friend brought in a picture of his great great grandfather with his wife.
A girl also brought in a picture of her great great grandfather with his wife.
The teacher said they looked similar. She put them side by side and looked shocked, we gathered around and it was the same man who had kept his two wives a secret. Both had been married privately.
They were cousins and didn't know.
Oh My God It Was My Mailbox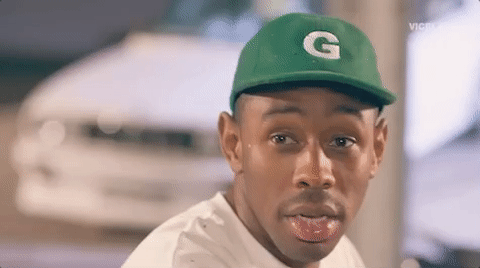 Told this before in another thread but it's still hilarious to me:
Guy I knew in high school English class was talking one winter day about how he was late to school because someone hit his mailbox. His folks made him fix it up before he went to school, he missed his ride & had to walk instead, but the school staff was cool about it & didn't punish him.
A few minutes later, another girl comes into class & she's talking about how her morning sucked, she lost control going down a hill & hit someone's mailbox. She freaked out & drove off before anyone witnessed it & described a few details of the house.
Mailbox guy puts 2 & 2 together & blurts out "you hit MY mailbox!" He wasn't super mad about it & she turned beet red, it was hilarious at the time the way they both reacted.
Goodbye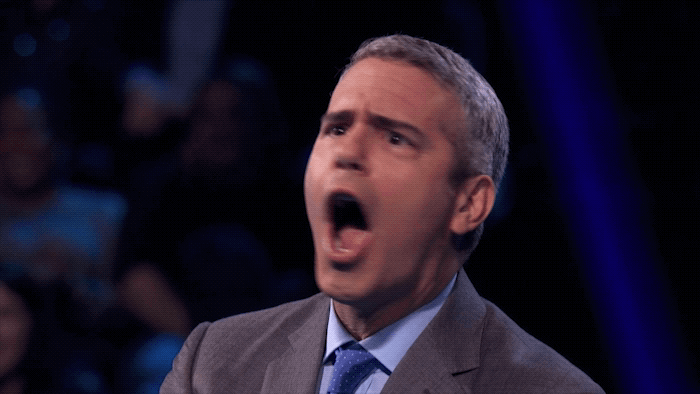 I worked for a bank at their call center as a workforce admin. We had a supervisor with a higher than normal personnel rotation. People would be doing OK, then suddenly their numbers would drop, and quit.
In one of those, the guy quitting made a big scene, called him out, insulted him, pushed him around and ended up being restrained by other coworkers.
At the HR meeting, supervisor is going off on this guy, bringing up every single thing the guy did wrong. He was boasting a bit too about how he had to fix all of this dudes mistakes.
The entire time, the guy sat silent, said nothing, just stared at whomever asked him something. When the HR rep asked if he had anything to add, he pulled out a tape recorder, and just... played recording after recording. Of what you ask? Of the supervisor literally threatening the guy. Harassing him, belittling him, and overall being a complete asshole.
Apparently, this guy would target over performing agents and make their working environment hell, to protect his position.
Im told the supervisor simply stared at his feet and nodded when told he was fired. The agent, as I understand it, was also let go, but very well compensated.
Band Twist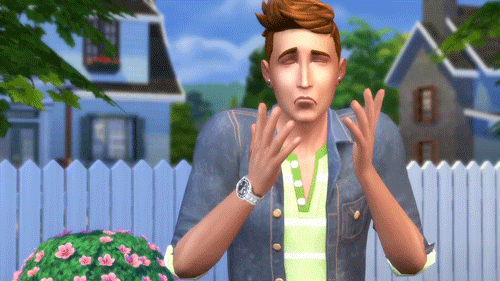 Met a dude at my local 24 Hour Fitness who was wearing a Shark Punch shirt. Since most people have no f-cking clue about that band, I immediately decided I needed to talk to bro-out with this dude about his particular taste in music (metal). We get to talking, find out hes a drummer, lives locally and wants to start jam some evil sh-t. Awesome! Exchange numbers and all that good stuff. Of course however, actually meeting up with reliable musicians is much harder than it sounds, despite the enthusiasm.
Around the same time I was working security at a local bar, and met this random cute girl who wasn't from the area but was totally into me and wanted to hang out. Exchanged numbers and planned to meet up. When we finally did, we hit it off pretty well, but she had mentioned that shes still kinda "dating around" but really liked me and hope that I was okay with that; Totally was okay with that because I was also doing the same thing. We hung out maybe another time but then shortly after was hit with the "sorry but im kinda dating this other guy for serious" line, and I said I understood and moved on.
When gym guy and I finally managed to get together to jam, a friend of his was there to play bass with us. We get introduced, started talking about random shit, when gym guy happened to mention to the buddy about the girl he was dating. He and I both started sharing our similarities in preference of people we date and I asked to see what she looked like. He's like, "sorry dude, she doesn't have any social media or anything like that, but I have a video of her at some restaurant we went to a few weeks back."
Shows me the video
Me: Ah, shes cute!
Him: Yeah I met her smoking outside of some bar in LA.
Me: Dude she totally reminds me of this girl I was dating not too long ago. Whats her name?
Him: Kim.
Me: Wait, really? That's so weird, I was dating a girl named Kim too. What are the odds? Hold up, she has a snapchat right?
Him: Yeah...why?
Me: (I start trying to find her on snap) Dude whats her name on there?
both of us at the same time: "Kimber-Sleaze".
Friend is dying of laughter at this point, and we both come to the realization that we are the same dudes she ended up leaving/staying with.
We still ended up jamming anyways.
Oversleeping And Bonding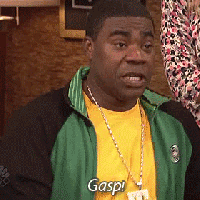 Studying abroad in England, I planned a weekend trip to Barcelona with this girl. This is pre-cellphones.
I overslept. Got to the airport like three hours late. As soon as I arrive, there's the girl. At the exact same time we both say, "I am SO sorry... Wait, what are you sorry for?"
Turns out she overslept too. British Airways changed our tickets for us, no charge, and we got to Barcelona a few hours late.
A Rivalry Dies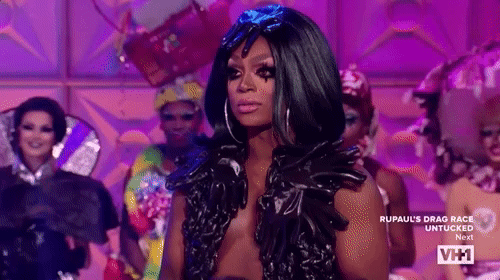 Little town I grew up in had these two car dealerships on opposite sides of town - one Chevy, one Ford.
They were bitter rivals. Attack ads, sh-t talking salesman, billboard wars, you name it.
When the owner of the Chevy dealership died, it came out he'd also owned the Ford dealership by way of a shell company. No one saw that coming, including a lot of the higher ups who worked at the dealerships.
How On Earth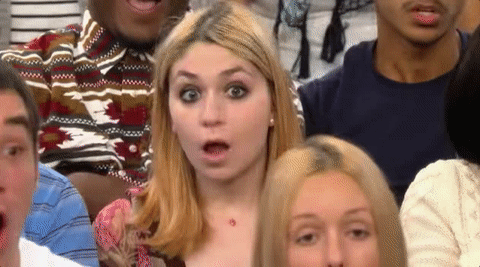 I graduated law, and got engaged to the girl I had been with through university. We both applied for the same graduate program and ended up working in the same office in Canberra.
Three months before our wedding I found out she was cheating on me with our mutual boss, and I broke it off with her. Long story short, it got really, really ugly and the two of us ended up in a very bitter court case over property.
Canberra is a pretty small city and the legal world is pretty bloody small there, too, and everywhere I went I bumped into my ex. It was beginning to seriously get me down (her too, as it transpired), and I applied for an Australian government overseas development job in Tuvalu, a pacific island with about 11,000 population. It's quite a prestigious job to get, with only two positions offered for a two year contract on a rotating basis.
I was successful in the application and moved on-island to start my posting. To discover that my ex was the other successful applicant.
I spent the next two years sharing a tiny office on a tiny island with the person that I quite honestly loathe more than any other in the world.
Double Blind Spot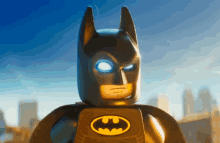 A friend of mine, apparently he was sneaking out for a trip outside the city with his friends since his parents didn't let him go. They were on motorbikes, already on their way outside of the city suddenly he got into an accident with another bike. It was his dad he crashed into.
Bye Bye Mein Lieber Herr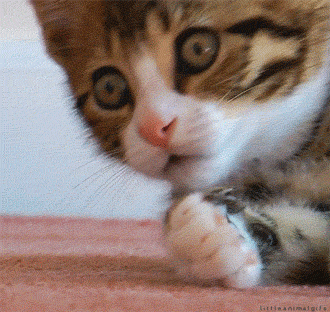 When I was a senior in high school, there was freshman girl that "Single White Femaled" me. She would follow me around and tell me how cool and funny I was. She asked what hair product I used, what body spray, where I bought my clothes, etc.
I was not funny or cool, and honestly it was flattering at first. She styled her hair like mine but it was high school in the 90's and we all pretty much did our hair the same. Then she started dressing like me. Then she got involved in all the activities I was in. Then she started telling people we were cousins. She found my home number in he phone book (again, the 90's) and would call me all the freaking time. It was weird. I just went out of my way to avoid her.
After my graduation ceremony, she found me on the field and hugged me. She was sobbing- big ugly snotty sobs- telling me how she was going to miss me and school wouldn't be the same without me there. I peaced out and then completely forgot about her.
Flash forward nine years and I'm just beginning to date the man that is now my husband. We're going through old pictures and I see this girl from high school. And I'm like, "Hey! I know this girl! She was this weird chick that stalked me in high school! Why do you have a picture of her?"
It was his ex-wife.
Is This Breaking Bad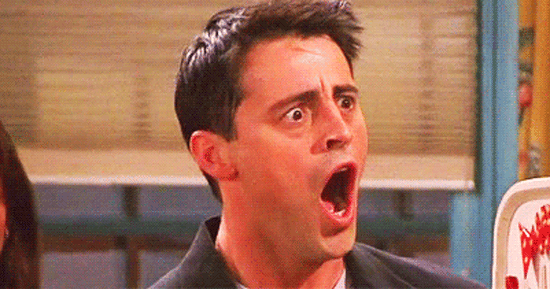 Friends parents were always so nice and welcoming. House was clean and boring, pretty normal quite life and then they were caught making a large amount of meth and are still in prison now.
Lady Wilmut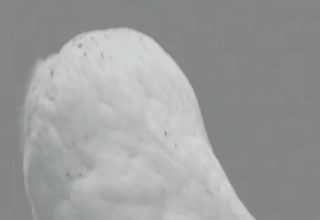 An 85 year old woman, the widow of a hero soldier in WWII, neglected by her friends and her children, having to sell her house that she could not afford and move to a much smaller one, but always helping people and looking after others, unfailingly polite and kind...
...Suddenly announced to the sensation of the the entire village in Scotland where she lived, that the new tenant of the castle on the fringes of which was her small cottage, had asked her to marry him. He too was an elderly man but he was - and indeed is - a brilliant geneticist (the man who cloned 'Dolly the Sheep'), he's a knight, a professor at Edinburgh University and a multi-millionaire many times over because of all his patents.
They were married last year. And all her rich, grand friends who neglected her and only invited her round to their nice manor houses because she would pour tea and act like a maid, must now defer to... Lady Wilmut.
Here is here story in the newspapers:
We Assume They're Dating When They Look Alike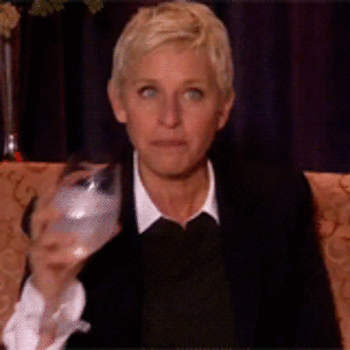 I was a Starbucks barista before the whole "names on cups" thing was big- or at least, it wasn't really practiced in my tiny store.
There was this very cute guy who came in maybe 4-6x a week. A little often, but nothing out of the ordinary. I flirted like mad. He flirted back. It was all great. Then he comes in with his fiance. I was betrayed and treated him coldly from then on.
A month later, two of him come in together and I find out that he--uh, they--are twins and I'd shot down any chance I had with the single one.
Guilt Wracked Her Brain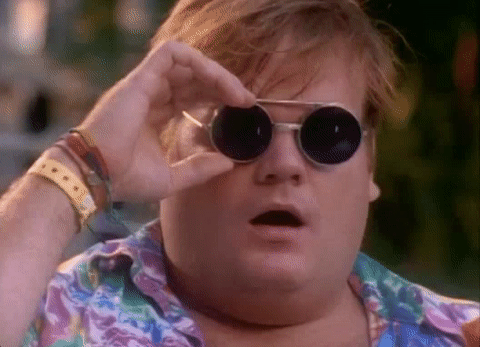 I knew a woman who was going through divorce proceedings with her husband. He was always argumentative and borderline abusive towards her, certainly always shouting and demeaning.
Then, just as the divorce was entering it's final stages he very suddenly died.
His autopsy showed that he had a massive undiagnosed brain tumour which had been physically altering his personality. His wife felt all kinds of guilty afterwards and took it out on everyone she talked to and lost a lot of friends in the process.
A Mirror Of Us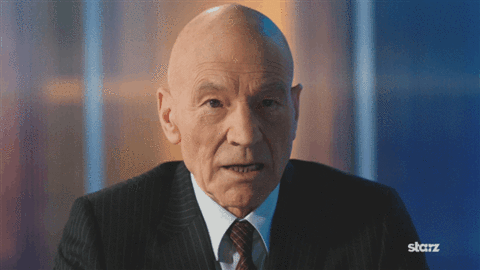 My grandfather's funeral. He was always a fairly reserved and distant father as far as I understood. Would fit the stereotype of a northern dockworker who comes home expecting dinner to be in the table and then goes to the pub all evening via the bookies.
Anyway, an unsurprising heart attack later, we're all gathered for his funeral. We're a big, but close family so we know everyone, including his friends. However, one guy turns up, about the same age as my dad and his siblings who nobody knows.
Long story short, turns out it was my grandfather's son. From another family. From another marriage. That went on for as long as his marriage to my grandmother. My grandfather had maintained two marriages over 40 years, having 7 children with my grandmother and just the one with this other woman. They knew about our family and kept away and apparently my grandmother knew about them but kept quiet.
Turns out he wasn't going to the pub every night.