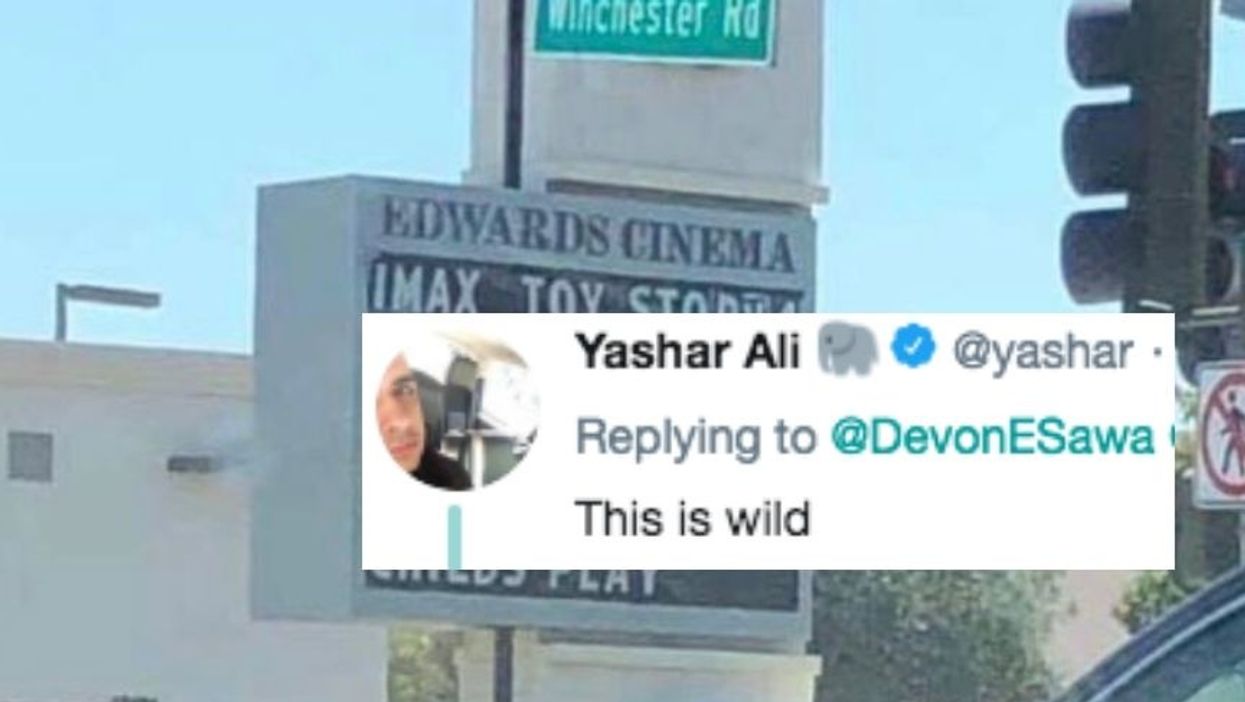 @DevonESawa/Twitter // @yashar/Twitter
As the republic continues to crumble, nostalgia has never been more in.
This is exemplified by the theatre marquee at Edwards Cinema which features a list of movies that will have you checking the date to make sure you're in the right decade.
---
The picture of the marquee shows the films Toy Story 4, Men in Black, Godzilla, Aladdin, and Child's Play—all of which had wildly successful iterations in the 1990s.
Devon Sawa—himself a 90s heartthrob—tweeted the image with the caption:
"Dear children of today: Like it or not, you're really 90s kids."

The films are still a little different than their original counterparts: Pixar's animation has grown by leaps and bounds since the original Toy Story's release in 1995, Aladdin is a live-action remake, This decade'sChild's Play revolves around technology rather than voodoo, and Men in Black now features a woman as the lead.
Nevertheless, the marquee had people hella disoriented.
Some lamented that the nostalgia is actually a lack of originality.
If that doesn't overwhelm you, The Lion Kingwill be arriving to theatres next month.