There is so much to learn and enjoy in this one chance we have at life. Well at least until our souls return and then we'll learn again. There are activities and passions and excitements we aren't privy to on the daily and it's high time we all start discussing. When you know more, you do more. You can't try a new thing you have no knowledge of, so let's get cracking. We can be more fulfilled once we're given a few ideas.
Redditor
u/legionofnihilus
was wondering what wonders of the world we all need to discover pronto, especially since who knows how much world is left in this Armageddon we call 2020 by asking....
What's something that a lot of people are missing out on because they don't know about it?
---
Reading is Fundemental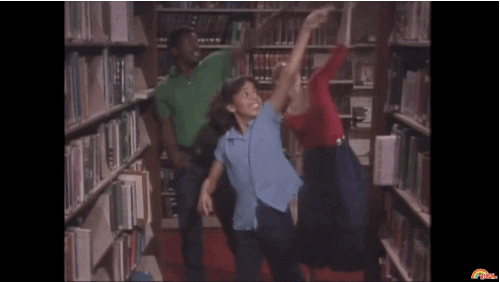 reading rainbow dancing GIF by LeVar Burton Kids
Giphy
Free streaming movies and ebooks through library apps.
A library is 1000% underrated.
I know startup entrepreneurs that wanted to rent an office space (even though they could barely afford it AND before CoVid) so they would look more "legit" to clients.
They're an animation studio/digital agency. I told them, "if you need fast wi-fi and a space to do deep work without being interrupted - just use the library, man".
Plus they have these conference rooms you can sign up for (for free!) that are ALWAYS empty if they ever have to do a conference call.
Libraries are the best!
Let the Sky Wobble.....
A night sky that's not light-polluted. Even if you view through a telescope there will be light reflected from mist in the air, and heated air will cause the sky to "wobble". Also, your eyes will not get fully low light adapted either.
That said, you can still get great views of the planets and the moon.
Right now both Jupiter and Saturn are very easy to see (Mars and Venus should be too, but I haven't checked recently), and with 10x or higher binoculars (verified) you can see the four Galilean moons of Jupiter and get a hint of Saturn's rings. Just see to that you rest the binoculars on something solid, so that it doesn't shake.
Without light pollution you can easily see the Milky Way, nebulae and galaxies. Not so much in the middle of a city.
Brilliant Wins
The Korean show "The Genius" is the best game show I've ever seen. It's the only game show I know where contestants actually play games, not just answer quizzes. Each episode is a unique mind game that you cannot possibly win alone, but in which you must be careful who to trust. There are no defined teams, but teams always emerge. It's incredible.
In series 3, when they find and use the thing that they've been looking for all series, I actually leapt to my feet and shouted at the TV. I honestly think it's the best hour of television I've ever seen.
Worldwide Art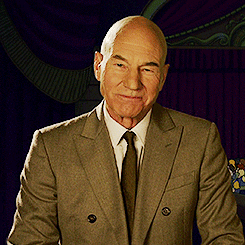 acting patrick stewart GIF
Giphy
Entertainment from other countries. If you get into TV, movies, music, etc from another country its like you open a whole new world of entertainment.
Property Research
You states comptroller or treasury office maintains an "unclaimed property" website where you can enter your name, address, etc and find various payments/refunds/dividends that never made it to you.
My sister just told me about this and I had a tax escrow refund from 10 yrs ago that never made it to me. After submitting my info and initiating my claim the state mailed me a new check.
edit
Support Local
Their local farmers market. So many people I've met have never been and they truly don't know what they are missing out on from produce to art to protein.... so many things that are unique and worth trying and seeing!
Broiler Brilliance...
The broiler function on your oven. Great for ribs, making s'mores, browning casseroles, toasting bread, crème brûlée, melting/crisping cheese on baked ziti...
Edit: thanks for the likes. Here's a recipe for corn cheese under the broiler. Please try it!
Mix plenty of shredded cheese, canned corn, seasoning (up to you but I'll do an Italian blend with pepper and salt), and a little bit of mayo in a bowl. Mix altogether well. Pour onto a flat skillet, place under the broiler for maybe 10 min. Please watch for it to get crispy. Delicious and easy! Inspiration comes from a KBBQ side dish.
Yummmmm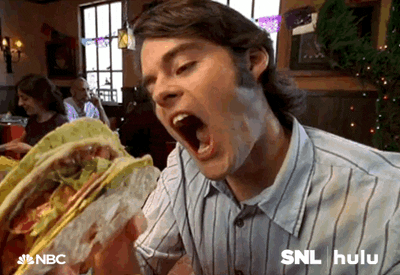 Hungry Saturday Night Live GIF by HULU
Giphy
Thai food and authentic Mexican tacos.
The local Carniceria with a kitchen. Straight up some of the best damn tacos.
Fairytale Destinations....
Everyone thinks Luxembourg is a boring place with just banks and law firms and nothing else.
This couldn't be more wrong and there's an area called Vianden with a castle and a chairlift which is like a little fairytale land.
The pics on Google do not do it justice, but I lived there and trust me, there is far more to this beautiful country than everyone assumes.
"Blessed are the cheesemakers."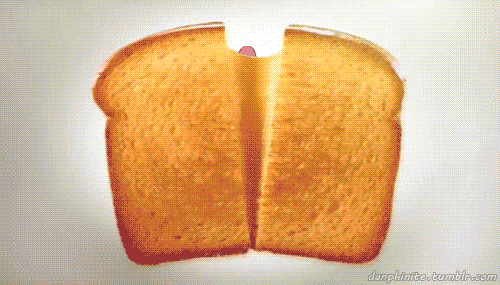 grilled cheese surprised patrick GIF
Giphy
Homemade mozzarella cheese.
With a few pieces of equipment that aren't particularly expensive you can make your own in half an hour. It's unbelievably delicious when it's really fresh. And if you stretch it right you can make your own string cheese.
editing to add :
Before this conversation took off someone asked for a recipe and I replied in a separate comment.
Want to "know" more? Never miss another big, odd, funny, or heartbreaking moment again. Sign up for the Knowable newsletter here.