People Explain How They Really Feel About Death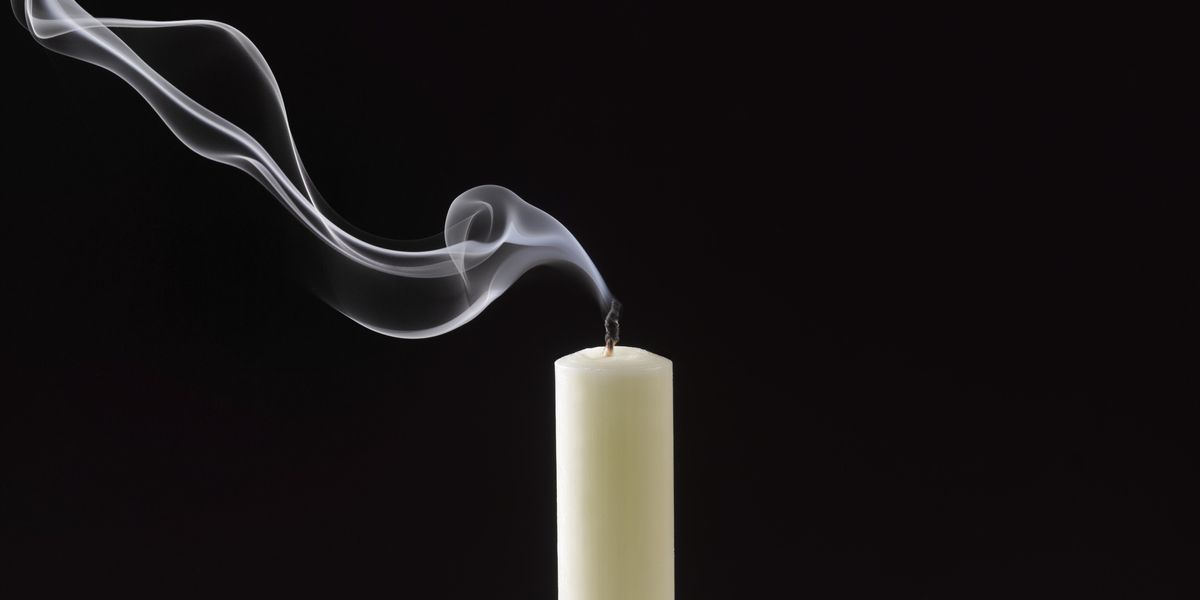 Death is a subject many people shy away from because what they don't know beyond our realm of existence can be intimidating.

---
Hollywood hasn't helped, as movies and TV have typically portrayed death as something sinister and violent.
How could anyone be convinced death is a peaceful transition, and that what awaits on the other side is actually an unimaginable utopia?

Curious to hear strangers' thoughts about death, Redditor GoodNess2020 invoked a quote by an iconic literary figure and asked:

"Mark Twain once said, 'I do not fear death. I had been dead for billions and billions of years before I was born, and had not suffered the slightest inconvenience from it.' Why do you agree/disagree with his statement?"
People clarified what actually terrified them most about death
The Process
"I don't fear being dead. I fear dying."
– magicbluemonkeydog

"Yeah, that's usually the issue. It's why that quote doesn't mean much, to a lot of people."
"It's not a fear of eventually dying and not existing anymore. It's the act of dying itself. He didn't constantly die for all of time. He just wasn't alive."
– appleparkfive

Concept Of Loss
"To have not existed for billions of years is to have spent billions of years never knowing loss. To die is to know loss."
"If you look into a new bank account and see zero dollars, it's nothing. If you look into a bank account that once had a million dollars and see there's nothing in there, you'll know it's absence."
– -CrestiaBell
People provided an analogy to articulate what ceasing to exist must feel like.
It's About Time
"Time is only relevant to you when you are alive. He is right. Have you ever been sedated for surgery? You go under, and then instantly wake up and procedure is done.... or you died so no worries."
– 20190419

Consciousness Is Life
"You won't be feeling anything in death though is the thing. That infinite/instant sensation was a living feeling, you just weren't conscious for it - your body experienced it anyways. No body, no experience."
– Parradog1

Like Being Under
"That is very true, but for me, that's the closest amalgamation of what it probably feels like."
"No one can tell you what actual death will be like. It's impossible for you to experience nothingness."
"Thinking about death can be paralysing sometimes, and when I remember that the closest thing i can link as an experience I had, being put under, was actually sort of pleasant. I then think maybe death will be like that, and honestly it doesn't seem that bad."
– IamEclipse

When In Deep Sleep
"Yeah in contrast to sleep where you can actually feel like time has passed when you wake up."
– GreyFoxMe
Think Line Between Death And Slumber
"As CGPGrey puts it, your bed might very well be a suicide machine."
"Given our lack of understanding for the fundamental processes of our sentience, it's entirely possible that when you fall asleep, your mind is functionally killed, disassembled, analyzed, sorted, tweaked, and adjusted by your biology, before being reassembled when you wake. Every night."
– Mazon_Del

People opened up about their insecurities around the concept of death.
Fear Of What Comes Next
"I'm just paranoid that something does happen after death and it's just based on one thing that you didn't know about."
– PsychoDog_Music
The Circle Of Death
"There's nothing to fear in oblivion. Unless, of course, your consciousness survives death. If so, it would be reasonable to fear the sensation of consciousness without senses, suspended alone in the cosmos, with no one to hear you, and no way to make yourself known. No reference point for counting time – a count that does not matter anyway in a literal eternity."
"You might wish that you still had a corporeal form, only so that you could make your mouth move to express your terror, to make the universal form of a terrified scream – the form of a letter O."
"But you won't be able to. You just won't!"
"This has been the Children's Fun Fact Science Corner. Brought to you by shame, loneliness, and the letter..."
"O....."

– CecilSpeaksInItalics
When Faith Fails You
"what do you mean I'm going to hell?! I was a good person and attended church regularly!"
"Ah yes, but you failed to put a blue feather in your hat and then turn in circles the times praising God Almighty on the fifth Sunday after your twelfth birthday. To the pit with you!!!"
– phormix

There is an poignant episode from the Twilight Zone that brought me a sense of peace surrounding the concept of death.
Death was embodied by a handsome police officer who had been shot–played by a young Robert Redford–and begs to be let into the home of an elderly woman who had been living in perpetual fear of meeting "Mr. Death."
As the episode continues, she discovers much to her dismay that she welcomed Death into her home, but he warmly reassures her there is nothing to fear.
The episode ends with her finally offering her hand to Death after much protest, and they peacefully walk out together, arm in arm, into the light.

It was sweet and beautifully done. The 1962 episode was titled, "Nothing in the Dark."
That's how I imagine it to be.
A dashing Prince of Darkness telling me it's time to join him in guiding me to the other side.

Twilight Zone - "Nothing in the Dark" ending (SPOILER ALERT)
SPOILER ALERTFrom S3E16, "Nothing in the Dark". An old woman confronts her worst fear - the fear of death."Am I really so bad? Am I really so frightening? Yo...
A Redditor asked: 'Men who gave up on dating, what happened?'
Nearly everyone of age has gone on at least one date in their lives, and we're here to say that dating is hard, if not also often disappointing.
But in some cases, dating can become so disappointing, we fail to see any reason to continue trying to do it anymore.
One Redditor asked:
"Men who gave up on dating, what happened?"
Feeling Misunderstood
"The only thing lonelier than being alone is being with someone that doesn't understand you."
- Environmental-Low729
Breaking the Ice
"Dating apps suck. And people don't want to get to know each other on them; they want to be entertained."
"'Hello' and 'I see you like [subject]' are considered boring openers."
"And meeting people IRL (in real life) becomes difficult when you work nights and weekends."
- jackfaire
Nowhere to Meet People
"I mean, where do you even go to meet people? The only place I can think of is at the bar. And I don't really wanna meet someone at the bar."
- SnooDoodles239
"Same, man. I go to the gym daily, the skatepark a lot, and coffee shops to work/draw. In every scenario, it seems like people just don't want to be approached, either, so I don't even try anymore."
"And I absolutely hate the idea of having to meet someone at a bar since I don't even drink."
- EntOak
Third Wheel Vibes
"A lot of men are awful for only seeing women as a pair of t*ts and an @ss, but a lot of women only see men as a wallet. (To clarify, I'm speaking only about the people on the apps, although it might apply to the population in general somewhat.)"
- Smorgas_of_borg
"I made the mistake of downloading Tinder a few months back to get back into the dating game (I'm a lesbian)."
"At least half the profiles were women looking for a third for a threesome with their boyfriend (with no photographs of either, ever), a quarter are bi/pan poly women who have boyfriends and want something on the side (absolutely no shade at poly people, but 100% not for me), and the rest seems to be a charming mix of people for whom the most interesting thing they can say about themselves is that they watch TV series or smoke weed."
"It was the sort of thing I wouldn't be fussed with if I was still 19, but I'm getting too close to thirty for my liking and it's just kinda sad."
- medievals**t
Used to Being Single
"I just live the single life. I mean, I failed in the relationships I had a real chance with due to the myriad of mental issues I now work to manage. The issue is I am getting old and the dating pool just shrinks fast after a certain age, so now I just 'retired' from trying while working on keeping my mental problems from controlling my life."
"In a way, it is liberating. I don't have to try for anyone except myself, so anything I put real effort into is solely for my own enjoyment."
- TrixieLurker
"This is so true. After the last time I invested myself emotionally and it left me wrecked, I just came to the conclusion that I need to be satisfied with myself first. If I'm not happy with myself, I won't be happy with anyone. Or worse, I'd share my worst stuff with others."
- JackieMortez
A Shifting Landscape
"I took some time off to reconsider things after some bad relationships, and by the time I was interested again, the whole dating landscape had changed, and I find the whole thing exhausting. Toss in how the pandemic changed the ways people interact, switching jobs and lifestyles, and there just doesn't seem to be much opportunity for a man like me."
- BonnaroovianSky
Another Part-Time Job
"Dating is like taking on a part-time job. I don't have the time or the energy."
- LeiaBryce
"With very little reward for effort."
- No-Knowledge-8867
"And it costs you money instead of earning it."
- Thats_smurfed_up
Too Expensive
"Being a gay man, looking at the straight dating world sometimes is fascinating and weird."
"The expectation for the man to always pay for the date is such bulls**t, for one thing. I'm such a cheap [c-word], I'm sure I would never f**k anyone if I was straight, lol (laughing out loud). That makes me glad I'm not!"
- panasch
"As a married straight guy, I too look on with horror fascination! I can't imagine dealing with some of this crap."
"That said, on our first date, I offered to pay, and my now wife said, 'Deal, but I'm paying for the next date.'"
- W0rk3rB
"That's wife material."
- Shazam1269
Mentally Unstimulating
"Every few months I think, 'Yeah, I'll give it a try again,' and pretty much within a week or so, I decide I can't be bothered spending my time having boring conversations."
- fork_that
"Once I started having offensive conversations on dates, I found my now-wife within a month."
"The Bob's Burgers speed dating approach seriously works. When you share the bad stuff that you would absolutely need a potential partner to be able to live with, it makes things a lot easier."
- High_Horse617
The Plain Truth
"No one was interested in me."
- sentientlob0069
"I feel this."
- well-dressed-dogs
Too Old For This
"I'm 38. I really want to date women who are my own age. I feel creepy going up to a 24-year-old. I should have been married 20 years ago with grandchildren right now."
"I want to find someone to try to salvage what life and potential I still have left to maybe build something, but godd**n do they have to make it d**n near impossible. That part of me is in ruins."
- Felarhin
Sacred Solo Time
"To paraphrase Oscar Wilde, I was tired of being with someone that robbed me of my solitude while denying me companionship."
- Blue8Delta
An Overwhelming List of Requirements
"I'm just tired. I feel like everyone I date has a laundry list of expectations for me. I just want to be seen as myself and not just 'a guy.'"
- Aggressive_Oil_565
"Have you ever noticed over the years that the list of expectations just keeps growing, and if you don't hit every point on the list, you're not worthy? Like, nine out of ten points doesn't count; it's all or nothing. It's just become so exhausting trying to meet these unrealistic expectations."
- CptGinyu8410
Ten Years' Experience and Advanced Degrees Required
"You know how you go look at job ads and you'll often see a bunch of postings for jobs that require master's degrees, an exhaustive interview process, and then always turn around and offer minimum wage?"
"That's kind of what dating feels like these days. I feel like there's a certain atmosphere of bitterness and low-level hostility between single people in their 30s. After years of effort with no reward, I've decided that I'm done."
- Felarhin
"These days, the dating job market wants you to have a Ph.D."
- MatthewGalloway
The Relationship to End Them All
"I was broken up with by the love of my life a little over a year ago, a relationship which I thought would last a lifetime."
"I don't have the motivation anymore. I don't really care about anything anymore, to be honest, lol (laughing out loud)."
- jonsbryhill
"Same here. I can't imagine even thinking of anyone else romantically. It would feel like cheating."
- bo-tvt
This list certainly makes the dating scene sound dismal, and it's really no wonder that some of these Redditors have given up on it for good.
But hopefully, someone will surprise them in the future, and they can happily be with someone without all the negatives features they've mentioned here.
People who are extremely competitive can ruin the experience of any time of gameplay or sport.
Yet, you can't fault them for their passion...until you see them win and run victory laps around you until you're dizzy.
But when they lose? Oof. It can either be amusing or utterly disturbing to witness.

Strangers online shared their experiences after Redditor ImaginativeEmpress asked:

"What's the worst reaction to losing you ever saw?"
"Board games are hardly boring."
Hunger Games
"Breaking the board apart and eating the pieces. We were just playing ludo."
– randomhumen

"Eating the pieces? Damn, that's a whole new level of sore loser."
– AstreaShira

Diplomacy
"In university we played a game called Diplomacy in between and after classes when we could. We had a little table set up in the common room and no one bothered with it. There's a lot of backstabbing and secret deals that goes on. We had this one friend, Jamie, who got so mad at being double crossed by a secret deal that he flipped the board and the table. He and his girlfriend left our friend group and dropped any classes that he had in common with anyone in our game group. We never saw him again despite knowing him since high school."
– KauaiGirl

Sister's Rage

"My sister tore down a door in our parents' house a couple years ago when I said that 'zag' wasn't a word in Scrabble. Turns out it is a word and I was wrong, but her reaction was nuts."
"She paid for the repairs, and then I chipped in for half once I realized that 'zag' was actually an acceptable Scrabble word."
– ormr_inn_langi

It's not all fun and games after all when the cops get involved.
Haywire Hockey
"We had some dad whose name I've long since forgotten lose his sh*t after a hockey game. This was one of those kids games the parents got too invested in. It started when his son supposedly had a penalty called on him for high sticking + checking, and supposedly this butterfly effected the entire game. Everybody was sick of this guy's antics after about 45 minutes, and one of the parents confronted him, and he stewed some more. At the end of the match he was banging hard on the glass, and swearing every word that is unholy, then he got into a fight with a few parents. Ended up with a bloody nose and was cuffed."
– radiantpenguin991

Angry Coach
"I play tennis and in high school we played a team and beat them."
"The coach called the cops on us after threatening our coach and had us escorted off the premises of the country club … for beating them. We weren't even loitering, he just lost his mind on our coach and my coach was standing up for us, we were just trying to pack up and leave. Next thing you know - cops have arrived. This was a 50+ year old man."
– Feeling_Ad_2354

The tantrums people can have are downright frightening to watch.
Poor Guitar

"I've seen a dude take his Wii Rockband guitar, both hands on the neck and smashed it to hell on a coffee table because he 'got boo'd off of the stage.'"
– Weedhopper24

Projectile Vomiting
"saw a guy scream so much about everybody else cheating, so hard, he threw up."
– nelliesgrowingpayne
Game Over
"A buddy of mine was playing Rocket League and getting his a** handed to him game after game. He got really mad after a while and threw the controller at the screen while calling the other players cheaters. After he calmed down, he just stared at the broken TV and said 'F'k. Now I can't play anymore.'"
"Congratulations buddy. You realized you're garbage at the game and can't keep playing to get better all in one."
– Merry_Dankmas

What A Mess
"My stepdad threw chili ALL OVER the kitchen and smashed the lid to the crockpot, then threw our Christmas tree off the deck (we had it sitting on our deck to get rid of it) because his football team lost a game. He was also drunk."
"Best part was my mom was PISSED. She put up baby gates on both entryways to the kitchen to keep the dogs out. Then made him clean it all up, spotless, the next morning when he was hungover. It was all over the ceiling, walls, cabinets, countertops and floor."
– Gyzonx
Bye To The Pillow
"I was on zoom waiting for the teacher. Kid playing a phone game gets up, screams, tears his pillow with his teeth, cries."
– LynxWantsToBeHuman
Pitching a fit after losing is no different than a toddler wailing after not getting their way.
So it's rather unsettling to watch a grown adult have a total meltdown and cause property damage.
Like, seriously, how are they during job interviews that don't go well in their favor?
If you have a short fuse, remember, it's not that deep.
You can either seek anger management courses or have an edible.
Otherwise, you'll be that person no one wants to play with anymore.

Ending a relationship is never easy.
In several cases, the reasons for doing so might also be unexpected.
More often than not, it simply becomes apparent to both members of the couple that the relationship has simply run its course, and there is no future.
Other times, however, there might be an inciting incident that made staying in the relationship no longer tenable.
Possibly a surprising act by one member of the couple, or a longstanding secret that was finally unearthed.
Redditor Kenybrown was curious to learn why people made the decision to leave their partners and end their relationships, leading them to
ask
:
"What's the reason you left your ex?"
Money Mismanagement
"Lied about business finances."
"Discovered 95k of personal credit card debt used to fake its success."-
Distinguished Spark
"Lived more like roommates than lovers."- ojyelims·
Infidelity
"She got pregnant by another man, tried to pass it off as mine, I called BS, was right, and somehow *I'm* the every other weekend parent to our 2 kids."- disturbednadir·
"Caught with her ex in my house."- Working-Field-1568
"He cheated on me and then insisted on having me back."
"Dumba** me said yes but after more months of his lies and him not taking any accountability for his actions I left."- Hekatevenstar
Unhappy Change

"Realized that I came into the relationship with everything, and after 5 years together, realized I had nothing."
"Lost all my self-confidence, sense of who I was, all my friends, all my money, and all hope for the future."- FoxsNetwork
You Could Hear It
"When you can hear the lack of emotion in your own voice, you know you've gone too far to come back."
"That's when it happened for me."
"I heard me give up."- SanguineSuprises
Enough Was Enough

"I was tired of crying all the time."- Sexyseculargoddess69
One Sided Relationship
"Narcissism is not easy to live with."- CrimsonCamellia13
"I supported him through everything he couldn't support me when I needed him."
"I realized that he's completely useless to me because I still feel alone while in the relationship."
"My life is much nicer now."- Pleasant_Lemon6687

Ultimatum

"She said that it was her or my daughter."
"She will not be second to a child."
"I didn't even say good by just got up and walked away."- SGT-Hooves
Ulterior Motives
"She had a sugar daddy."
"Two years later he went to prison for embezzling (Failure to pay) state taxes collected from his employees."
"Justice!"- BabyEagle9mm
It's always noble to try and make a relationship work.
Sometimes, however, a relationship can be truly broken beyond compare, and there is simply no saving it.
And should your health and safety be at risk, it's unwise to even put in the effort.