People Confess The Darkest Secret They Need To Get Off Their Chest
Perhaps one of the biggest reasons a blog like "Humans of New York" has become such a popular phenomenon is because it invited random people to speak, unfiltered, and reminded everyone else that the people around us are endlessly fascinating and complicated in innumerable ways. Everyone around you has a secret or two, and while some people choose to keep those secrets quiet, others may achieve catharsis through sharing.
This appeared to be the case after Redditor KayGee1922 asked the online community,
"What is your darkest secret that you want to get off your chest?"
---
"I messed up..."
"I messed up the promotional posters of a well-known martial arts film by editing its Wikipedia article with incorrect character names before it came out. The company in charge of the posters was incompetent enough to use Wikipedia as its source for the names of the characters."
This is genius. Genius, I say. I can't help but laugh.
"That the demands of the world..."
"That the demands of the world seem like such a waste of time. If I had my way I'd move somewhere I could enjoy the sunset and call it good."
"I've got a chronic illness..."
"I'm terrified my husband will realize that I'm so not worth all the effort he puts into our relationship and taking care of me. I've got a chronic illness and he's had to add taking care of me to his plate on top of already being a wonderful husband and father."
It sounds like you are one lucky human being. He loves you! Hold tight to that.
"I have already..."
"I have already been vaccinated (first dose only) but I haven't told anyone because I don't want people to start making plans socially with me. I'd rather stay home."
"I was happy..."
"I was happy when my wife's father died. Still happy. He was a toxic f*** but my wife still loved him and tried with everything to keep in touch and have some kind of link to him. It was destroying her because her love wasn't reciprocated. Now that selfish prick is dead and my wife is slowly healing."
There are a few people in my family who I won't miss either, just saying. I completely understand this.
"I am not allowed..."
"I am a twin survivor. Because my mom is traumatized by the death of my brother, she denied his complete existence (he died at birth) and everyone in my family, her friends, believe I was a single child in her pregnancy. I am not allowed to reveal the truth nor mention his name."
You are worthy of love and help.
Feel free to reach out to a professional. While your mother has the right to grieve the way she wants, she doesn't have the right to impose that on you.
"She doesn't know..."
"I'll go first I guess... my mom is cheating on my dad and has been for a while now. She doesn't know I know and I don't know which of them to tell, or if I should just ignore it and stay out of their business."
Former Anti-Vaxxers Explain What Actually Made Them Change Their Mind | George Takei's Oh Myyy
"I set up..."
"I set up a surprise flower delivery to my wife's workplace today. I'm excited for her reaction."
This is super sweet! "Dark" secret, huh? Did you actually get the memo?
"I was alone with my grandfather in hospice a day or so before he died (so my mom could get a shower and fresh clothes). He kept trying to get up, thinking he had to go to work, but he was so weak, all he could do was grab my hand to try to get some leverage to sit up. I got him to settle by telling him it was his day off.
My mom came back and I left after a while. He deteriorated into being nearly non responsive and passed that week. At the funeral, she said that her grief wasn't so bad because he kept grabbing her hand and 'squeezing as if to say "I love you" '.
I'll never tell her."
"I haven't gotten another one."
"My dog died in 2010. I haven't gotten another one. It's the longest I've been without a dog in my life. When my family asks why I haven't gotten another dog, I just laugh and tell them that I don't want the expense, the mess, the responsibility... but that's not true. When my dog died, it broke me. It's been over 10 years and I still miss him and the real reason I haven't gotten another dog is I don't want to feel the pain of losing him again. I keep that to myself, I guess."
Carrying around a deep, dark secret can take a toll on your mental health. We highly recommend you seek out professional help if you find that you're experiencing high levels of stress or anxiety as a result.
The Substance Abuse and Mental Health Services Administration (SAMHSA) is here for you.
SAMHSA's National Helpline is a free, confidential, 24/7, 365-day-a-year treatment referral and information service (in English and Spanish) for individuals and families facing mental and/or substance use disorders. Call anytime at 1-800-662-HELP (4357).
Have some stories of your own? Feel free to tell us in the comments below.
Want to "know" more? Never miss another big, odd, funny, or heartbreaking moment again. Sign up for the Knowable newsletter here.
Rules are stupid. Okay, maybe not always—plenty of rules exist for a good reason. However, everybody knows that there is nothing worse than a dumb rule, especially when it's at school or work. From the cringe-worthy to the downright creepy, here are the most idiotic rules people on Reddit have experienced.
Sometimes, a person can be mature and intelligent and still have some thoughts or theories that are truly stupid. And sometimes, that person says something truly stupid out loud.
It usually makes for a funny memory.
When I was in middle school, a group of my friends were talking about a movie that had just come out and where it was filmed. One boy said it was filmed in New York. A girl's response made all of us cringe:
"That movie wasn't filmed in New York, it was filmed in Manhattan."
When someone told her Manhattan was in New York, she didn't believe it and insisted that was not true! Four years later, she graduated third in our class. Guess she eventually figured it out.
Redditors know people who have said truly dumb things out loud as well, and are eager to share.
It all started when Redditor A_Lice_in_Wonderland asked:
"What is the dumbest thing you've ever heard someone say?"
First Time For Everything
""Well she never got pregnant before," after his girlfriend got pregnant and after asking my friend why didn't he use protection."
– tuotone75
"I've never died before so I won't ever."
– Rakgul
"Should've checked to see if there was a history of pregnancy in the family."
– hogliterature
Time Difference
"I was microwaving some food, I hit the 1 so it would automatically cook it for a minute. My friend asked "Why did you put it in for a minute? I usually put mine in for 60 seconds". I had to explain to him that it's the same thing. We were in high school."
– Gambit_Finale
"I have a similar one. Had to explain to someone that 0:90 on the microwave was the same as 1:30. They kept insisting 1:30 was more, and that I was crazy."

– Atheist_Alex_C
Where Does Our Food Come From?
"That there's no difference between turkey and ham because "they both come from birds."
"I guess pigs really do fly in their world."
– JustForKicks36
"I had a friend in college who asked me very seriously, "so if beef comes from cows, and pork comes from pigs, what animal does chicken come from?""

– not_ur_avg
And When Does It Come Back?
""How long does it take the meat to grow back on a cow when you shave it off?""
– Bright_Ad_2848
"Average "Hay Day"-player."
– The-One-Winged-Angel
"Making hamburgers is not an outpatient procedure."

– tritium_awesome
This Is The Real World
"A new hire at the cotton mill that had dropped out of school to go to work:"
""How long do we get off for spring break?""
– TrailerParkPrepper
"Oh welcome to real life you poor child."
– Bucksin06
Poor Guy
"This involves a conversation with a guy I used to work with who was trying to lose weight so he was cutting down on pasta."
"Him : I've been doing pretty good, haven't had pasta in 2 weeks."
"Me : That's awesome, what's that you got in your hand there?"
"Him : Mac and Cheese."
"Me : I thought you said you haven't had pasta in 2 weeks?"

"Him : I haven't, this is Mac and cheese."
– highfivesforgod
Not How It Works
"If you drink a coke & then a diet coke, the sugar cancels out."
– ScribblingOff87
With Magic, Sure
"I was solving a Rubik's cube and a guy asked me how many sides it has and if I can make them all blue."
– MrLambNugget
Yikes!
"Friend and his girlfriend were over. Watching some TV when an ad for an Anne Frank documentary comes on."
"GF: "oh, wasn't she like Hitler's daughter or something?" The room became very quiet for awhile."
– 1WaldoJeffers1
"I guess it's "or something""
– candangoek
"A moment of silence for a dumb friend."
– sunpies33
*Cringes*
"The question right above this in my feed is: "Why's a square called a square when it has six sides and eight corners?""
"The sub was NoStupidQuestions"
– 12345_PIZZA
"The premise of the sub has been disproven. Time to shut it down."
– cbusalex
""Sir, that's called a cube.""
– ThisWasAValidName
It Never Did
""What year did this happen?""
"We were watching The Lord of the Rings."
– OverTheCandlestik
Not The Lakes
"I was in seventh grade history and the teacher asked a student which ocean Christopher Columbus crossed to get to America. She said she didn't know and the teacher replied by asking "how many oceans can you name? It's gonna be one of them.""
"The girl thinks for a moment and says "Lake Champlain… Lake Geo-""
"The teacher cut her off by saying "if it has the word lake in it, it's probably not an ocean.""
– thecrimsonf**kr23830
The Whole Country Does
"Was on the bus headed to class in Honolulu, a Southerner got on and asked the driver"
""Do y'all take American Dollars?""
"The driver pointed at the American flag sticker on the window and with extreme exasperation said"
""You're in America.""
– revjor
​Coffee Conundrums 
"When I worked at Starbucks it was frequent question from customers to explain the difference between a hot and an iced drink…"
– Real_Pea5921
"I work at Starbucks, holy sh*t our customers are a different breed."

"I had one lady ask why her drink had so many small bits of ice in it when she wanted it blended."
"I have had more than one person ask for hot coffees but iced and vise versa."
"I've had people ask if cold brew was/could be made hot."
"The list with Starbucks customers goes on and on..."
– PanPenguinGirl
"Can I get hot coffee cold? No I don't want cold coffee! I want hot coffee but cold!"
– Surviving2
...Well, Yeah
"I heard a similar story about someone who had driven across border from the U.S. to Canada."
"To paraphrase: "They checked my ID and inspected my entire car! It was like I was entering a foreign country!""
– anfrind
Oh My Lord...
Enough said.
Do you have any similar experiences? Let us know in the comment below.
How can we make money by barely breaking a sweat?

Inquiring minds want to know.
If it's not about a career but just cashing a check, let's make it easy.
Nobody wants to work hard labor for nothing.
If it's for almost nothing, then I should be able to nap while I'm there.
Actually, there's a job that pay pretty well that let's you do exactly that!
Redditor Ubarberet wanted to hear about the jobs where we can collect a check for basically not working, so they asked:
"What job pays you to do literally nothing?"
I will be getting a pen and paper and writing down all of these suggestions.
More money, less work?
I'm in.
Night. Night.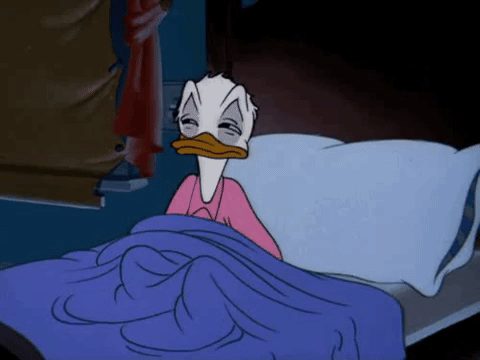 Donald Duck Sleeping GIF
Giphy
"Professional sleeper. You're hired by mattress and blanket companies to test their latest products before they go commercial."
FakeEnglishmen47
Third Shift
"3rd shift security guard. Easiest s**t ever. Just don't get caught sleeping."
StraightsJacket
"What you're saying is if you want to rob a place, make sure it's during 3rd shift."
lovetyrannicalreddit
"The pros already know this. But scout your location cuz the grave guys aren't the ones you want catching you."
"Think of it this way; dayshift security is like the crew of a cruise ship (more customer service oriented), graveshift are your old school privateers (pirates). Some have an eye patch, a limp, a penchant for violence, and you don't want them catching you alone on the open water."
luda60
Not a bad gig...
"Knew a guy who worked at a general electronics place. He was a typical retail dude but got promoted to be a 'repairman' in the back. He got no extra training and was just told to do what he could and if he couldn't fix it then refer them elsewhere. He didn't know sh*t about repairs. He would be on his phone most of the day and when someone brought him a broken phone he'd try to turn it on, if it didn't work he handed it back. He spent most of his time on his phone in the back. Not a bad gig.
Nollypasda
Just There
"I was the white guy for a company in South East Asia. I had no job responsibilities. Just turn up and sit at my desk and Reddit all day. Occasionally I'd put a suit on and go to the owner's fancy meetings in restaurants, and not say a thing. Or turn up at some building project. I mostly took Xanax and slept on my desk or snuck over to the bar next door."
RonaldTheGiraffe
Bored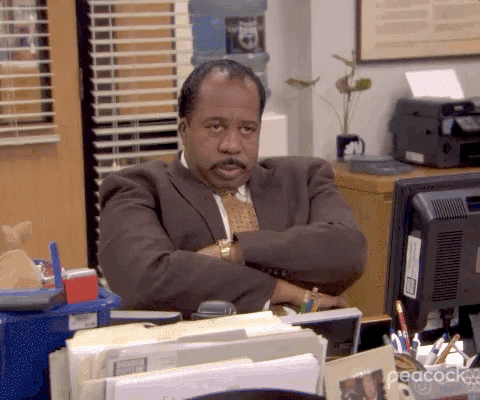 Bored Season 5 GIF by The Office
Giphy
"My last job. technically I got to send faxes and open the mail, but that was an hour of work tops. It was mostly watching YouTube and being bored out of my mind."
disregardable
People still send faxes?
I haven't seen a fax machine since the aughts.
Abysmal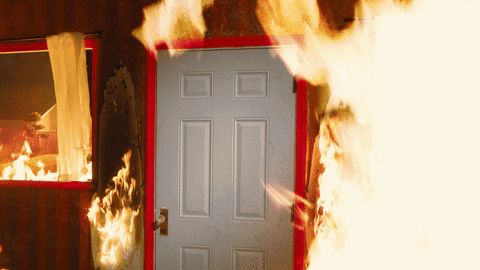 GIF by Young Thug
Giphy
"Firefighter at a rural, but paid, department. Most of my day is napping or binge-watching stuff on my laptop. The pay is abysmal though."
dietcoketm
Who?
"Security guard for a nonfamous rich person's house."
glencoaMan
"Had an unofficial gig doing house sitting for a rich friend of a relative. Was paid decent money to live on the property, and walk around the land a couple of times a day. Dead quiet at night and a pretty big space with no one else, so I can't really say it was relaxing."
reverze1901
Light Delivery
"A friend of mine is a 'concierge' in an up-market, small-build apartment block in a leafy suburb. He said the most he usually has to do is take in people's mail/parcel delivery or help older residents if they need to move furniture, etc. (and he said that in itself is quite rare). He mainly sits in a cushy office and listens to music/watches movies."
Nefilim777
5 to 30 minutes of pretending...
"Professional white man. In China, I had a side gig to be a white guy at various places. I would just pretend to be working for a company when tours and investors came through. I guess a Chinese company looks more successful if there is a white person. Then there was the sitting on the stage looking important during inevitable presentations."
"No actual work, just 5 to 30 minutes of pretending during a workday. Other than that you do what you want. Just be well-groomed and well-dressed. Sometimes I was told to be on the phone pretending to be making an important deal. Got business cards and everything."
mrhoof
Get that bag, Nana...
"The last time I was at Walmart, there were old people sitting in chairs by the gardening exit, presumably to check receipts or stop shoplifters. But company policy is not to try to stop shoplifters, it is dangerous. So they were all just sitting in their chairs and playing on their phones. I was like, 'Get that bag, Nana. You... deserve to play Candy Crush on the billionaire dime!'"
Comments_Wyoming
Spooky Spooks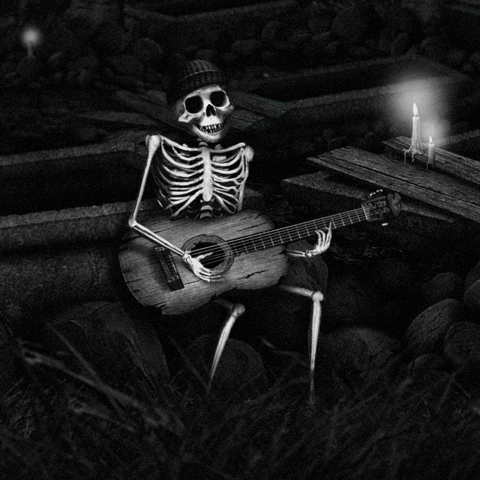 Gonna Die Black Metal GIF by Kiszkiloszki
Giphy
"Graveyard security. 90% of the job is downtime, 9% is 'Move along, sir' and 1% 'HOLY F**KING S**T!!!'"
WhichWhereas1879
I don't care how boring, quiet or easy it is... I am not working ANY Graveyard shifts in a damn graveyard.
No thank you.
Everybody needs a win sometimes, and these hardworking lawyers hit the jackpot. From jaw-dropping courtroom revelations to jury plot twists, they finally got to say "case closed" in these triumphant moments. After all, it's not every day that you get to pump your fist in front of a judge. Lie back and enjoy the victory.