People Confess Which Things Make Absolutely No Sense To Them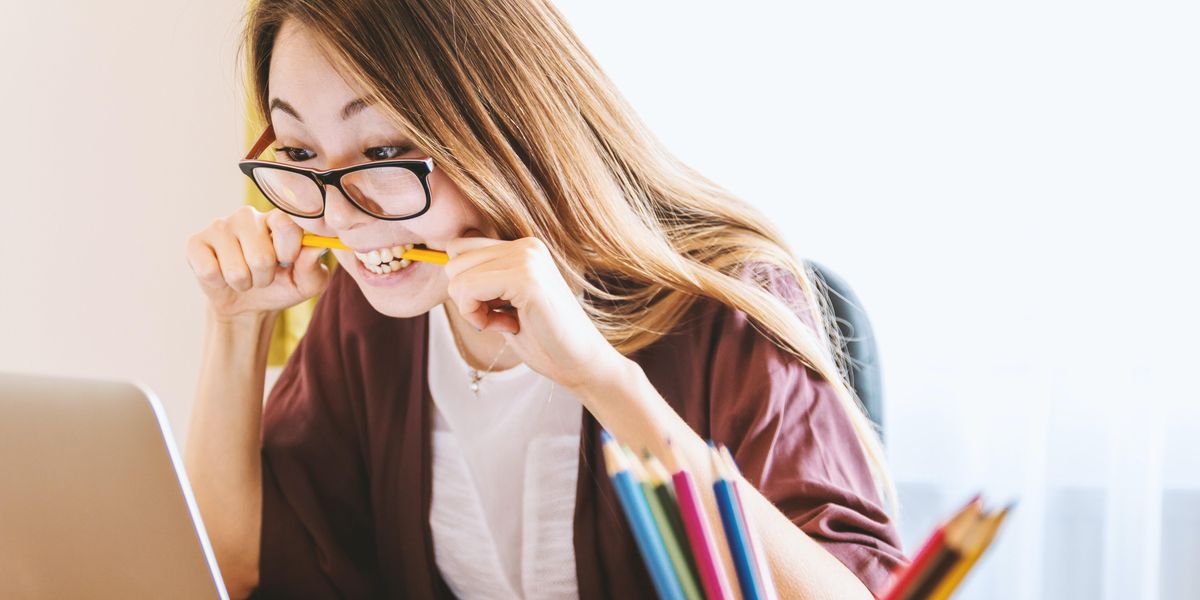 Many of us think we have life all figured out.

---
Some of the most elusive subjects can be researched simply by Googling, and our newfound useless information can come in handy at cocktail parties.

But not everything has a readily available explanation. There are just some things that will forever remain head scratchers.

Curious to hear what stumps strangers online, Redditor homo1ogize asked:

"What makes absolutely no sense to you at all?"
The things people do can be forever mysteries.
Entitlement
"Grown adults not taking responsibility for their actions/property and expecting others to clean up after them."
A Curious Culinary Process
"How people came up with baking."
"I get eating meats and veggies and fruits. That's just food that's pretty much ready to go."
"But somehow someone figured you can grind this plant into a powder, add a certain amount of water and some chicken eggs and some oil and some other crushed plant stuff and then heat it for X Minutes and now you have cake or bread or cookies or whatever."
Leaving The Bowl Full
"People that don't flush public restroom toilets."
"What's the deal with that? Do they not flush in their own homes? Is it laziness? Contempt with society? Seeing retail and other workers suffer? Just not knowing better?"
Life Insurance Loophole
"Seems like half of the true-crime shows I watch involve life insurance. What I don't understand is how the perpetrators convince themselves that being the beneficiary on a brand-new life insurance policy and then having the insured turn up dead within days or weeks is not going to put you under a detective's microscope."
"Even more suspicious are the ones who immediately make the claim for payout within a day of the death. At least sit on it for a month or two and act like you're grieving."
These trends continue to dumbfound Redditors' minds.
The Housing Market

"House price rises. How seriously can people have so much money for crappy houses? Where are all these great paying jobs that service the mortgage?"
"My partner and I have decent middle class jobs ( teacher, nurse) yet cannot afford to buy in the city where we live…. And not even close to the city where we live."
"How can a pandemic wreck an economy… throw thousands out of work needing to rely on government handouts …. Yet house prices increase?"
– mwm1980

The Facebook Ploy
"Those Facebook photos that promise you a lot of money if you post them. Is it true that people believe it?"
"How, in what environment, under what conditions, could that possibly work? Is this some sort of inside joke that I'm not aware of? 'Write Amen.'"
Brain Talk
"My first language was Spanish, which I learned at home. I learnt English at school and with friends outside of school. In addition, German is spoken."
"Surprisingly, when I speak in my brain, it's always in English. When I pronounce them out loud, though, they come out in the correct language."
What's In A Name
"Dick is a shorter way to say Richard. Like when the f*ck does Richard turn into Dick. If you're going to have a shorter way to say Richard just say Rich, because that makes sense unlike Dick. Sorry for anyone named Dick out there, but ur name makes no f'king sense."
– [deleted]
People Describe Their Best Chance Encounters | George Takei's Oh Myyy
Are chance encounters really serendipitous or is it part of some grand master plan? While we may never have an answer for why we come to meet certain people ...
Work Experience
"That i can't get a job without experience. Like how am i going to get the experience if not at a job?"
– No-Frosting6958

Knowing scientific explanations doesn't necessarily mean we will completely comprehend them.
Moon Face
"How the moon is in perfect rotation with the earth to the point where we only see one side of the moon at all times no matter what."
Lack Of A Void
"What is the root of consciousness and why is there something instead of nothing."
Baby Transition
"How babies just go from swimming/breathing in a pouch of goo to being born and able to breathe normal air. It makes no sense to me. How does something go from not breathing air to breathing air in like a second?"
The Vastness Above Us
"Space."
"Look at the moon. Some days you can see Saturn or Jupiter out there. Look at the stars."
"You think about us… people on this rock in space all running around. We're floating in space on a rock. Spinning around. All together. One."
"And space is just soooo big. It's overwhelming. Really really big. I can't even comprehend how big."
"It doesn't even make sense how big it is."
Device Communication
"how bluetooth works."
– This_Confusion3890
"I always picture radiowaves like Bluetooth or wifi as simply another 'realm of light' (which it basically is). The sender like your wifi router is like a light bulb that blinks very fast and in different colors. Your receiver like your phone can 'see' the light bulb flashing and receives the information via the on/off intervals (ones and zeros, binary)."

"In this realm, everything looks like it's transparent, but depending on the material, it has a more or less tint. A wooden door or your pants would be only slightly tinted, a brick wall much more. So if you stand behind two brick walls, the 'flashing light' of your sending device is much harder to see for your phone as if you would stand right next to it."
– verraeteros_

How We Fly
"Planes. It still amazes me how something that massive can fly."
– Regular_Logical343

Hairy Situation
"How your body knows when to stop growing your eyebrows, arm hair, leg hair, pubes, etc., but your facial hair and the hair on your head grows endlessly.​"
– SupaKoopa714
This is something I've always chalked up to fate, but the concept of meeting people floors me.
How did I wind up with the friends in my circle? How did I get paired with my parents in this life? And how did I meet the person with whom I wound up exchanging vows?
It's terrifying to comprehend the prospect of never having met some of the most important people in my life, yet I would never know because I haven't been faced with the alternative.
It continues to blow my mind.
Want to "know" more?
Sign up for the Knowable newsletter here.

Never miss another big, odd, funny or heartbreaking moment again.
Reddit user Sweetlo123 asked: 'What did you get fired for?'
Being let go from your job is never a pleasant experience.
Particularly if it comes out of nowhere, without any possible warning that this was a possibility.
Even if it isn't any more pleasant, generally speaking, most people have at least an inkling of why they were let go.
Budgetary reasons, dissolved departments, being told you weren't meeting company standards, or bad blood with the boss.
As well as some less common, highly unusual reasons which at least might make a good story down the line.
Redditor Sweetlo123 was curious to hear from people who were let go from their jobs, and why they were met with this fate, leaving them to ask:

"What did you get fired for?"
For Standing Up For What's Right.

"We were told we get OT for night work."
"The new 'company manager' let it slip that we don't actually get OT for night work, so when I was scheduled for five nights in a row working on a transmission line cell site I mentioned that I expect everyone working from our company on site get OT."
"Once it was said that we won't get OT and that it wasn't an actual policy (was written in employee handbook), I forwarded the email chain to the entire company and leadership at Verizon."
"I was canned, but now everyone gets OT for night work."
"My life is better now anyway and got my people what the deserve."- drklunk
This Was Never Going To End Well...
"Aggressively squeezing breakfast muffins lol."
"I was a few days into working at Mcds and someone complained I gave them a muffin that was too hard-they bake them at like 3 am and sit in a warmer all day."
"This was before they had the full bakery menu, I think muffins was the only thing baked and maybe cookies."
"So my manager told me to squeeze them before I hand them out."
"Me being a dumb teenager squeezed the s*it out of these muffins and got another complaint."
"They stopped scheduling me, haha."- eatmyknuts
You Have To Do The Work To Get Paid...
"I just stopped working and began only attending meetings."
"Lasted almost 9 months that way before they let me go."- frantictossing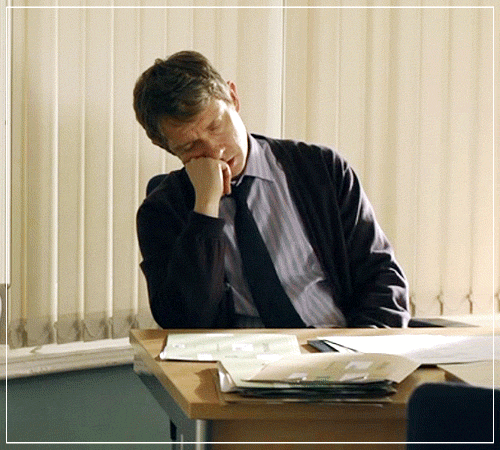 martin freeman sleeping GIF
Giphy
Wrong Time, Wrong Place
"I was fired after a month into my first job at a local pizza joint when I was 16."
"They called me during the Super Bowl and said I had to come in."
"I told them I was out of state without a car so no way I could make it."
"They said I should've known this was one of the busiest days of the year and I should've stayed in the area."
"I came in to work my next shift and they just gave me my paycheck and said they had to let me go for not being a team player."
"10 years later I was fired from a job in tech because I refused to move out of state."
"This one hurt a lot more."- seventyfive1989
Hard Not To Say They Had It Coming...
"The company's timeclock software ran off of the computers time, so when I was late I would just close the software, change the time back to before shift start and then clock in and change it back."
"The supervisor who showed me the trick fired me."
"A day or two later he saw me pulling in late, and when he went over the time info that day, it showed me clocked in on time."
"He knew why."- Grief-Inc
Nepotism Always Screws Someone Over...
"Worked at a gas station and was a sucker for the free soda."
"I would drink a few 24 oz glasses of Dr. Pepper (don't judge) per shift and had to piss relatively frequently."
"I usually worked with the same lady every shift and every shift my drawer came up short even like $10-20 bucks."
"One day my usual co-worker was off and I worked with another lady who warned me to watch my drawer around the other and hers had been short when she was around."
"That got me to thinking."
"The next shift with the usual lady I stuck some receipt paper into the lip of the bottom of my drawer and hit the bead."
"When I came back the paper was on the floor."
"My drawer was short $20 at shift change and my boss fired me."
"I told her of my findings and asked her to review the security tape."
"She told me to f*ck right off the other lady had been there years."
"I left heart broken and rented some VHS tapes to indulge in and recover."
"One of the movies was Casino and man is that a good movie."
"Come to find out the usual lady was the boss lady's cousin and they f*ckin told people I knew I got fired for stealing money."
"I though about calling a lawyer but also, I was in high school and was delusional I suppose."
"I got out of that town after high school and rarely return, especially considering all my family moved off."- woohhaa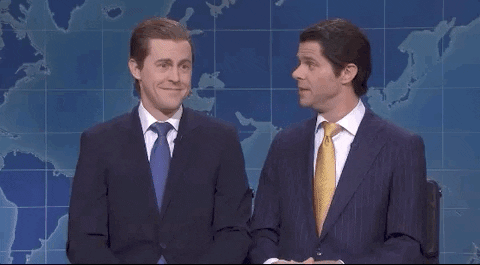 Snl Smiling GIF by Saturday Night Live
Giphy
The Age Old Story Of Men In Power
"Caught the boss stealing."
"So he fired me."
"His word vs. mine and it didn't go my way."- freezingprocess
People Tend To Get What They Deserve
"Embezzled almost $500,000 from the doctor's office I worked at."
"Oh no, wait."
"That was my former supervisor who did that...26 years after she fired me for taking home a left over slice of pizza after a drug rep hosted a pizza party for the office staff."
"Karma can take a long time, but it always comes through."- YourFront
Late To The Game...
"Being the last hired when they instituted layoffs."- BubbhaJebus
Some Plans Can't Be Cancelled
"1970s YES 'Close to the Edge' tour."
"I had my tickets and had the request approved for time off, they changed their mind at the last minute and would not let me off."
"Pfft."
"Left anyways and was genuinely surprised when I got back on Monday and they informed me that I was fired."-AmandaBRecondwith
Treat Others Like You Want To Be Treated

"My boss was talking sh*t about me to employees, and I confronted her with 'how would you expect the people below me to respect me when you show them that you don't?'"
"She didn't like it and literally went crying to the owners, who then fired me for 'causing problems'."- Successful-Snow-562
For Literally Doing What They Were Supposed To
"I got fired for slacking off and underperforming at work by taking my legally required lunch."- 10leej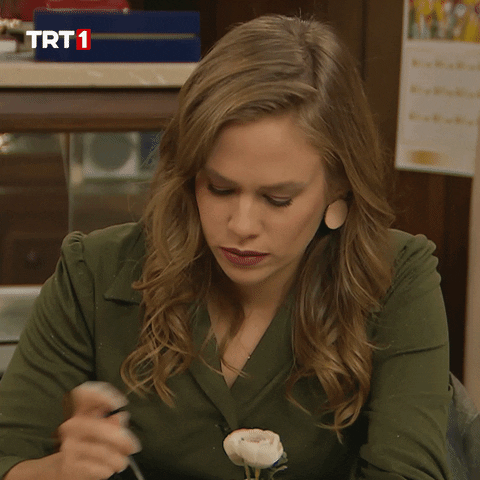 Hungry Lets Eat GIF by TRT
Giphy
They Couldn't Have Waited One Day?
"Worked as a QA tester for an online game company."
"Found bug while on my personal account at home."
"Came in the next day and reported the bug."
"I was VERY clear I found the bug while playing at home on my personal account."
"It was a nasty bug that let you duplicate very expensive items."
"A few weeks later someone in customer service was checking the logs for people exploiting the bug."
"They found mine and the company decided to fire me on my birthday."
"That was around 15 years ago but it still upsets me every year, on my birthday."- PedanticCyborg
While most believe "ignorance is bliss", anyone handed a pink slip deserves to know why.
Even if sometimes the reason gives no closure whatsoever, and instead only results in even more questions.
Having the support of family is a dream; they're always there when you need them, willing to lend a helping hand. However, sometimes family members are completely clueless, and their assistance has adverse effects. Here Redditors tell of what went down when their family thought they were helping when in reality, their good intentions were horribly misplaced.
Certain locations really damper on a good time.

For instance, it's not fun to do it in cramped spaces.
Looking at you, airplane bathrooms and backseat of cars.
Many cannot be bothered to maneuver in some odd location.
Beds. Beds are sexy.
Always were, always will be.
Redditor sasukelikescarrots wanted to hear about the places we should all avoid when getting it on, so they asked:
"What do you think are some overrated places to have sex?"
Elevators.
One... I'm claustrophobic.
Two... there is not enough time.
Fatal Attraction lied to us y'all.
The Worst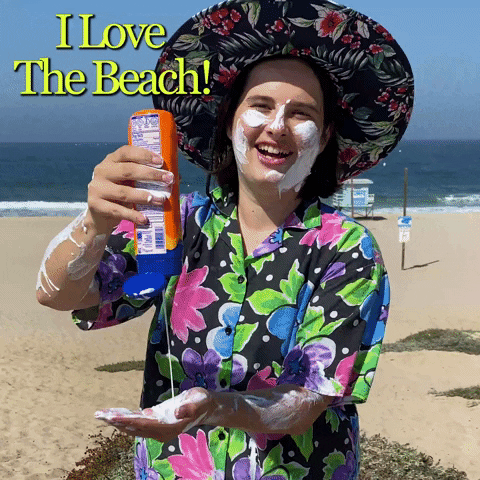 The Beach Summer GIF by Kel Cripe
Giphy
"The beach is the worst."
thotsnprayers68
"I hate sand so much so I agree with you."
Millionsmoney
Let Alone Two
"Airplane bathroom. Too cramped, and smells gross. Keep your Mile High Club pendant."
REUBG58
"I was thinking this too. I am also willing to bet that 99% of people who claim to be in the Mile High Club are lying through their teeth. Seriously, there's barely any space in those lavatories for one person, let alone two, and it's a little hard to get aroused when you're worrying about turbulence and people waiting to use the toilet knocking on the door."
Fresh-Hedgehog1895
Just Why?
"Public toilets... Why would you even..."
Reznik81
"The only reason I can think of is being a kid of an overprotective parent in high school and you want to desperately get it on with your boyfriend. Public restrooms are the only option sometimes. (Experience)."
I-couldbeadog
Too Wet
"The pool and the shower."
GrilledStuffedDragon
"I hate the shower. I think it was a comedian who said, 'I've never been having sex and thought you know what would make this better… If one of us was freezing.'"
REDDIT
"I personally like the shower cause my partner likes to be in the water and I like being cold so it works out cause sex gets me pretty warm anywho."
BOOboUraisin23
"The shower is for foreplay, not sex. Pretty much every time we shower together it's a given that it will lead to sexy time, whether we were planning on it or not/in the mood or not…. intimacy and touching, etc.,?…. we just B-line for the bedroom. But sex IN the shower?… no."
Jibber_Fight
And a Happy Meal?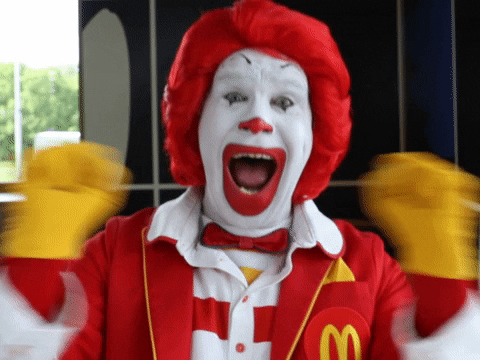 happy ronald mcdonald GIF by McDonald's CZ/SK
Giphy
"McDonalds ball pit…"
ami2weird4u
"They have a cleaning machine that can clean all the balls and it's all sanitary. I think that could be a really good time"
copper_basket
Have some decorum people.
I'd go to Burger King.
Check Please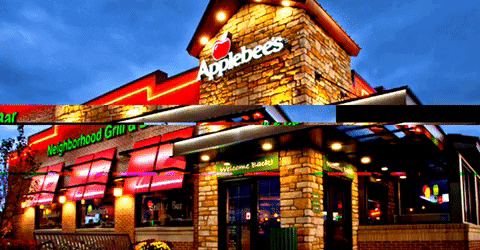 Applebees GIF
Giphy
"The men's room at Applebee's during Happy Hour on a Tuesday."
Thiccaca
"Oddly specific."
some1sbuddy
Bad Idea
"Car sex."
Shrikeangel
"I spent my teens and early 20s having sex in cars. About a year ago (I'm almost 40) the wife and I are out and in the mood so let's have sex in the car like we used to. Bad idea, how the f**k did we used to have sex all the time back there, now it's uncomfortable and I got a cramp in my leg."
Psyco_diver
"Yes. The handful of times I've tried this, it's always been so cramped and you need to keep repositioning or someone bumps their head. I guess it could be fine if you had one of those huge American tanks, but cars here in Australia never have that much room inside."
StellarSandDweller
Oh Lord
"Churches and graveyards. I've done it in both, and it's not really that great."
filly_fanatic
"Never in my life have I thought either of those locations sounded like a fun place to have sex. I guess if you have a kink for getting caught then it's as good as any because there's this perception of it being sacrosanct, but it just seems at best uncomfortable and at worst going to get me on a registry somewhere.
"hopeishigh
The Waves
"Waterbeds. One of my GF's had one, and I *hated* it. It's impossible to get traction or the proper angle."
disturbednadir
"Good call. There's nothing to push off of. Nowhere to plant knees either. A true s**t show."
SocialMediaSoooToxic
"I knew there was a reason why I forgot about my waterbed! Thanks for reminding me about that abomination!"
TinyCamp7743
Wow. I mean. Y'all have really gone out and experimented fully.
Congrats.
Sometimes real-life experiences can be just as bone-chilling and inexplicable as a horror movie. From creepy run-ins with strangers to ghost-like haunting encounters in the middle of the night, these Redditors share their terrifying ordeals of wanting to run for their lives. Whatever their story, it's something they'll never forget.