Art is subjective. We all don't agree on what is a superlative and what is not. So when it comes to judging acting and thespians it can be difficult. Some people are decent and entertaining because we enjoy their same old shtick. But you can't all that range. Some actors make a brand and a fortune playing the same part on repeat. It's not a sin but it's also not... "Oscarworthy."
Redditor
u/HotfoxK
wanted to discuss the thespians that seem to repeat performance by asking....
What actor is the most guilty of playing the same exact character every film?
---
Same Ole Chuck
Charlie Sheen could only play characters named Charlie or he wouldn't respond on set when called upon.
He basically plays the role of charlie sheen, the drunken son of an actor.
Woody
Seems to me Woody Allen is always the same person in every movie, himself.
Even when Woody Allen himself isn't cast in one of his own movie, there's still a "Woody Allen" character with his exact same mannerisms portrayed by another actor or actress.
The Hart
Kevin Hart.

The Rock and Kevin Hart always play themselves, which is why I actually kinda enjoyed the "Jumanji" remake because they were actually forced to play a role and it made the comedy land more than their normal stuff.
Jason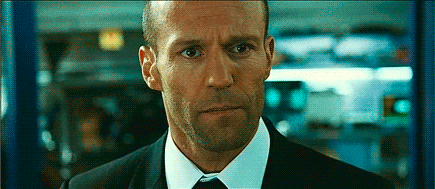 jason statham GIF by 20th Century Fox Home Entertainment
Giphy
"You know what you're getting with a Jason Statham film. He will beat people up. He will crash cars. He will do an unconvincing American accent." - The Guardian (2015).
Jeff
I love watching the dude, but Jeff Goldblum is Jeff Goldblum in every role I've ever seen him in. From Jurassic Park to apartment hunting commercials.
He was asked in a recent interview about this - about always playing "Jeff Goldblum," and whether that bothered him as an actor.
He said, "No, and every year I get better and better at it."
Angst Girl
Michelle Rodriguez has never been anything other than an angsty tomboy.
The only time Michelle Rodriguez has changed was in the Resident Evil movie where she played a suburban, environmentally conscious pseudo-hippie.
Though she also played another character in the same movie which was basically Michelle Rodriguez.
The Norris Way
Years ago, I said Chuck Norris was the absolute worst. He could have the exact same facial expression if you told him his wife died or he won the presidential election. The man cannot emote to save his life.
He's from a time when people wanted serious cowboy types, weaning off westerns.
Tim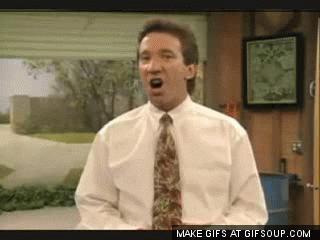 Tim Allen GIF
Giphy
Tim Allen is basically just playing himself in every thing. Only role that's a little different is Buzz Lightyear.
Steven Then and Now
90's Steven Segal: "Hey, imyourzer0, I heard you were running your mouth about me. Think you're a tough guy, huh? Oooh, big tough guy here in front of your internet buddies. Is that it, huh? Let me tell you something: You're just a big wussy. You're some wannabe tough guy who's actually a little b**ch. So why don't you put on your little dress and sing us a song? You know what? Let me help you hit those high notes."
Breaks imyourzer0's wrist.
2020 Steven Segal, from his living room easy chair: "Mumble, mumble, wheeze, imyourzer0, mumble, tough guy?"
In an entirely different place (probably Romania), a slimmer, younger stunt double with his back turned to the camera breaks imyourzer0's wrist.
Just Izzy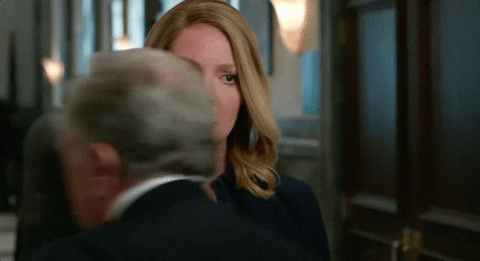 katherine heigl eyeroll GIF by CBS
Giphy
Katherine Heigl. Frazzled, neurotic, hot girl who has life thrown at her in a way that causes her to take a step back and calm the hell down.
Want to "know" more? Never miss another big, odd, funny, or heartbreaking moment again. Sign up for the Knowable newsletter here.