People Break Down Which Things Are Far More Sadistic Than They Seem
The world is a messed up place, fam. A lot of the stuff that we don't even realize is messed up is actually ridiculously sadistic. The horrors are everywhere, and they're inescapable.
---
So now that I've gotten you feeling depressed AF, here are some sad and sometimes gruesome examples of sadistic things we encounter every day. Thanks, Reddit. Thanks a lot.
AParable asked: What's way more sadistic than it seems?

Perhaps the most sadistic things are actually the ones that are well-intended.
Letting them go peacefully is better.
Making your 90 year old grandma/grandpa with end stage dementia a full code. CPR and defibrillation are violent and painful. We will break their ribs while doing CPR. Possibly all of them. It's just plain cruel. As a nurse it is the worst part of my job. Not the dying, not the blood, not the poop, it's the keeping someone alive by force.
I understand losing a loved one is painful and horrible, I've been there. But trust me, the kindest thing you could do for them is to let them die peacefully.
And the fact that you're literally just delaying the inevitable for probably a fairly short time. It's just selfish.
THIS.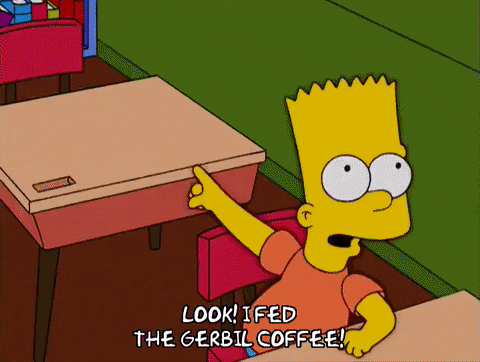 bart simpson pet GIF
Giphy
Class pets, especially rodents. They're almost never given appropriate care, they're put in unsuitable cages (think of all the class hamsters that get stuck and die in those colorful plastic tunnels), and they rarely live anything resembling their full lifespan.
If class pets are meant to teach kids about responsibility, teach them the proper requirements instead of subjecting the poor animals to awful conditions and the stress of little kids trying to grab and pet them.
Can confirm.
Expecting a smart child to continue that level of excellence, and essentially benchmarking their academic life based on them being above average during their formative years.
Kids are sponges, if something interests them, they will pick it up quickly, it doesn't remain that way for every single kid, one day they might like books, the next they like dinosaur toys, if you keep picking the dino toy out their hands, and shove a book in them, they won't like books anymore.
​On that note, stop scarring children. That's it, that's my comment. Stop.
These are creepy af.
Family YouTube channels.
I don't think there is ever a healthy way to profit off your kids like that.
So there's a tiktok account of a person who was the child of a "mummy blog" I think they are in their early 20s now and they don't say who their mum is but apparently it was one of the first big ones. Anyway they does a lot of videos about how it affected them and how much they hated it.
There was one really sad video where they said when there mum would write about them being naughty they wasn't just being scolded by their mum but thousands of internet strangers as well. So sad.
Consent is always important, in every situation.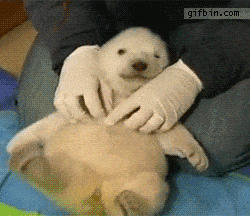 Polar Bear Tickle GIF
Giphy
Tickling. Especially when you tell them to stop and they don't.
Tickling kids is a great way to teach them a lesson in consent. When they tell you to stop you stop, and tell them that you stopped because you respect them and their right to make decisions about their own body. With enough reinforcement, you'll raise a kid who values consent and respects other people
Just let them pee.
Not letting kids leave class when they need the bathroom.
My parents told me when I was a kid that if I had to go to the bathroom and a teacher wouldn't let me, to just ignore them and go.

Only did it a couple times and nothing bad happened.
This is child abuse.
Scary or humiliating pranks, or public shaming for punishment, of young children.
I don't think actual pranks even exist anymore. Nowadays, people just film themselves doing horrible things to others, and then saying "chill bro, it's just a prank!". The pranking trend with social media really ruined it.
​And of course, pets. Poor animals get some of the worst "well-intentioned" treatment out there.
Let the mice live.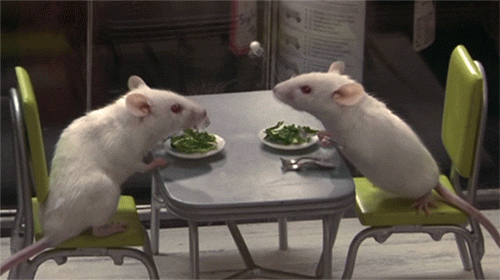 michel gondry lunch GIF
Giphy
Glue traps for mice.
I used to share space for my business with a guy who used those traps. I would come in in the morning and there would be a high pitched screaming that would go on for hours.
When I realized what it was...
So messed up.
Goldfish bowls
Your 1 year old stunted little goldfish didn't "live a long time," Felicia.
Can't remember where I read it, but supposedly the whole goldfish-in-a-little-round-bowl thing came from Westerners seeing Asian fish on display in bowls. They didn't know that the fish actually lived in a pond and were just on display for the evening.

Seriously needs to stop.
Breeding brachycephalic dogs. Pugs, English bulldogs, frenchies etc. It's a literal deformity that causes respiratory issues. Owners think it's "cute".
I think it's time the entire world had an overhaul. Maybe the end of times will be a good thing, considering all of the BS human beings put each other and other creatures through.
Be good to each other, y'all. And use your brains
Reddit user Specific_Dimension77 asked: 'What's something f*cked up you witnessed during your childhood, but didn't realize the severity of until you were older?'
Memory can be a funny thing.
There are some memories in which every moment will remain completely vivid in our minds for the rest of our lives.
Others we might remember the context and moments from, but find ourselves a bit hazy on some specifics and details.
Some people have memories like that from their childhood, where they weren't exactly sure what they were remembering.
With a little time, as well as some context from others, discovering what these memories were is sometimes a very rude awakening indeed.
As the only way to describe these particular memories could be "F*cked up."
Redditor Specific_Dimension77 was curious to hear from people with memories from childhood which they learned in adulthood were a bit more unsettling than they realized, leading them to ask:
"What's something f*cked up you witnessed during your childhood, but didn't realize the severity of until you were older?"
Unknowingly Complicit...
"My dad and I used to play 'Spaceship"'and to get the spaceship started, I'd have to blow into a tube to hear the electronic beep."
"It was his DUI test to start the car before they started putting cameras in the cars."
"Glad he's sober these days."- Expensive_Change_893
"Pretty sure when I was 7 I was an accomplice to robbery."
"I was supposed to stay the night at my friend's house."
"Her parents said we're stopping to look at a house real quick."
"I didn't think anything of the adults all black outfits."
"They were still professional."
"I did think it was odd that they had me go through the bathroom window to unlock the door, but they said the realtor forgot to give them the key."
"This was such a beautiful, wealthy home."
"They didn't take anything large, but I did notice the mom leaving with a lot more jewelry on the she came in with."
"She said she left it last time they were there."- prettylittlepastry
Sometimes Its A Blessing When A Memory Gets Foggy

"I was sitting on the couch at 5 yo when my parents started arguing and my mom threw a red book at my dad."
"Just thought it was a fight."
"Turns out it was their pre-divorce fight after my dad caught her cheating."
"Didn't learn about the cheating until I was 16 and only recently learned it was a brick that she threw at him."- missybeputtinitdown
"To Err Is Human, To forgive Is Divine."

"One of the times my dad left he would send me beautiful letters with the envelope decorated in different cartoons and cute drawings."
"I was maybe 9 at the time and clueless."
"A few years later I realized he would decorate the envelopes to take attention away from the red 'inmate mail' stamp on it."- Smolbeanis
Sense Memory

"When I was about 12, me and dad were walking the dog, when we saw a huge fire at a house at the end of our street."
"My dad was a fireman at the time, so his first reaction was to sprint towards it."
"Naturally, I followed him."
"A crowd of people had gathered around a bus shelter nearby, so I went to see what was happening."
"On the ground was a kid from my school, I think he was 2 or 3 years below me."
"I'll never forget how badly his face and hands were burnt."
"The skin was a strange mixture of charred flesh and fresh blood."
"I just froze for what felt like an eternity before my dad found me and sent me home whilst he stayed to help."
"The kid survived, but it was years before I saw him again."
"He was horribly disfigured as a result."
"I don't think about it much, but every summer we have a barbeque, and the smell of the coals takes me right back to that evening."- Full-Cardiologist233
Privilege Check
"When I was a kid, we took a family trip to Las Vegas and stayed at Circus Circus."
"My mom wanted to get a magnet or souvenir from Caesar's Palace, so we parked somewhere and went inside."
"I wanna say we might have parked in an area reserved for staff?"
"Or it could've been for guests/visitors."
"That part is very fuzzy."
"My parents didn't care regardless and had never been there."
"When we were walking back to the car and over a sewer grate (the kind with slots) I sneezed."
"A gruff, male voice from below in the sewer said 'bless you!'"
"Being an innocent kid, I said thanks as my parents hurried my brother and I into the rental car."
"Years later as an adult, I watched a documentary about homeless people who live in the Las Vegas sewers."
"In it when they're inside one of the sewer tunnels, their guide pointed up at a sewer grate above them and said 'you see this?'"
"'This is the parking lot of Caesar's Palace'."
"That whole realization that I was there as a kid gave me whiplash."- snickerdoodle_bandit
The Truth Can Really Hurt
'My seventh grade English teacher accidentally gave me a document he had written."
"It was on an old floppy disc he assumed was blank."
"It described how he volunteered with an humanitarian group in the 70's that traveled through impoverished countries and provided free vasectomies."
"They eventually trained him how to do it, and he would do them, even though he had no real medical training."
"This is not even the messed up part."
"He goes on to explain that he decides that he wanted a vasectomy and to do it himself. He then described in very graphic detail how he did it to himself."
"He even said the date, like March 1st, 1981, or something like that."
"He described in detail cutting through things, and how rubbery it felt."

"Again, not the f*cked up part."
"I thought the story was hilarious because he wrote scrotum so many times, and I was a seventh grader."
"Well, I spread the story around to my friends."
"It eventually spread to a parent, that shared it with the school."
"His wife who was also a teacher there, promptly quit."
"Their son who was younger than me, born in the 90's, also left the school."
"He kept his job."

"What I figured out much later was that his wife had cheated on him and had gotten pregnant, but pretended like it was his."
"The f*cked up part is that he obviously knew she cheated, but never told her."
"He had raised the boy as his own son."
"Once she realized he was sterile, and he's known the entire time, she left him and took the kid."
"Had I not shared that story, that kid could have lived his entire life without knowing, and that family could have stayed together."- fredsam25
The Things People Do For Money
"I was sledding with a friend and saw smoke on the horizon."
'His mom came and picked us up."
"It was my 3rd-floor apartment on fire with my mom and grandma (and others) outside in the cold."
"Everyone got out safely, but we couldn't find our cat (until later)."
"My computer and Star Wars collection among so many other things were destroyed."
"We still have the photos."
"Found out later, unknown to her, my mom's BF owned the building and had the dumb a$ manager wack a pipe so he could get the insurance $$."
"My mother has been somewhat of a hoarder since."- determinedforce
Not Trusting Others Cause No One Could Trust Him...
"My parents divorced when I was 3 because my father got another woman pregnant."
"When I was 6, my father took me and my two older sisters (10 and 15 at the time) to 'donate blood'."
"Decades later I'm talking to my mom about it and she reveals it was a paternity test, as my father didn't believe I was his daughter."
"Test proved I was in fact his."

"Probably should have realized sooner that a 6 is a bit young to be donating blood."- miss-quiche-lorraine·
Some might say these poor people would be better off if they didn't know the truth.
But facing the truth and confronting our demons is sometimes the only way we can move on with our lives.
Even if the memories will never stop haunting us.
Everyone is a bit leery of hospitals.
Even people who have to work there would rather be somewhere else most of the time.
But sometimes, a trip to the hospital is unavoidable.
More specifically, a trip to the ER.
We humans can really get ourselves into some ridiculous health-related situations.
All you can do is try to laugh about it.
And be grateful you lived so you can tell the silly story.
Redditor lugulaga wanted everyone to fess about the times their ER visits were more embarrassing than painful, so they asked:
"What is the stupidest reason you went to the hospital?"
I do my best to stay away from the ER.
I'll even suffer in silence.
Especially if I'm being an idiot.
Intractable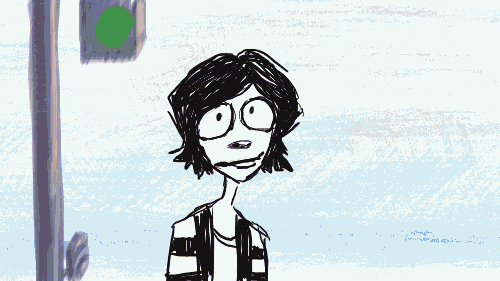 Giphy
"Hiccups that lasted 24 hrs, stopped right when the doctor stepped in the room. Lol."
stargill70
"I've seen this a lot. Had a guy last Monday. 'Intractable hiccups.' Fun note: we use Thorazine to treat it. As in the anti-psychotic."
W6RJC
Down the Hatch
"Not me but I had to pick up a mate who swallowed a 50c piece to win a $2 bet. If you don't know, an Australian 50c is quite large. They had to do an endoscopy to get it out. They let him keep the black corroded coin too."
honest-aussie
"My son did this but with an American 25¢ quarter. He had it in his mouth but inhaled it. It was stuck sideways in his airway so luckily he could breathe. They had to put him under and got it out via endoscopy."
"He spent 9 hours with it in his airway and hardly spoke at all. That is the quietest he has ever been since he learned to speak. He was about 9 when this happened, he is autistic, though very high functioning, and was sensory seeking which is why it was in his mouth."

kaismama
While I Sleep
"A bat landed on my head while I was asleep. Rabies shots all around!"
olda**hit
"Ugh, my child had a 'mystery bite' from daycare that we ignored until it started looking infected. Doctors asking about animals and specifying bats-- reminds me that LAST YEAR the daycare had bats removed that were living in the roof but had no sighting since then."
But I said it. So they had to do the rabies shots, including IGG injected directly into the infected bite... on a 2-year-old. Most traumatizing experience of my life... thank goodness she doesn't remember!"
overweightthrowaway3
A Hard WInd
"My husband went because he was in extreme pain and thought he was having a heart attack. Turns out it was wind. He just needed a good fart."
blueboatsky
"I took my 1-week-old son to urgent care because he had abdominal pain for hours and hours. He cried in the waiting room for a couple more hours, then farted three times and immediately fell asleep."
"They called us in about 10 minutes after that. The doctor said, "As long as you guys are here, let's see how he's doing" and gave him the standard well-baby check. I thought that was nice."
EvadingDoom
Not the Thumb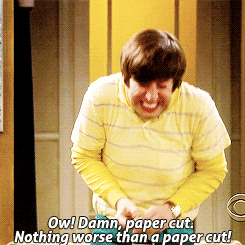 big bang theory paper cut GIF
Giphy
"When I was 8 I was bored so I got a bottle of Gatorade from my pantry and grabbed a kitchen knife then proceeded to stab it over the sink to see how easily the knife would go through the thicker plastic of the bottle… almost lost my thumb."
New_Moon_Lotus
Kids and kitchen knives, a most deadly combination.
Merry Nothing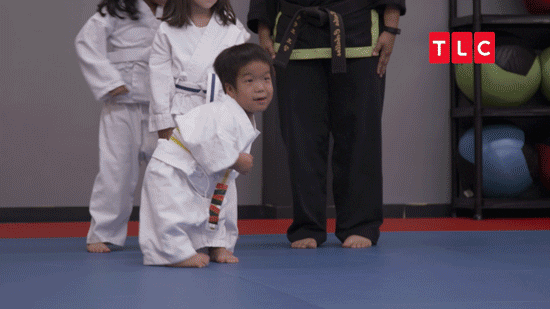 Freak Out Running GIF by TLC
Giphy
"Christmas Day, I dislocated my knee attempting to kick my brother during a sparring match. Needless to say, my martial arts career was over."
IDontThereforeIAmNot
Broken
"I was at a house party, all the bathrooms were full. Went outside, and decided I should crawl under the porch to pee. Everything went well until I tripped on the way out and rolled my ankle. Shrugged it off, limped back upstairs and someone said 'Your ankle is broken.' Sure enough, bone sticking out. DD took me to the hospital and got me ice cream on the way home. I miss you, Kyle. You're the best."
Ubermassive
Knobbed
"Butt cheek injuries caused by a door. I hate touching door knobs with my hands and always use my forearm to rub against the doorknob in a downward motion using friction to turn the knob. Was joking around with my gf saying I can open a door with my buttcheek exactly like how I use my forearm. Jumped at the door butt first and the little metal thing that guides the door cut my buttcheek (I think they call it strike plate or latch strike)."
"The cut wasn't a clean cut because the thing wasn't that sharp. 30+ stitches."
"After that, she had to stand behind me holding a bowl to cover my wound every time I take a shower so it doesn't get wet, and we live in a hot country so she has to do that twice a day for like a month."
Normal-Focus9248
We did Nothing...
"I'm an ER doctor. About once a year I see a very nice young female who comes to the ER with three or four family members because her fingers are blue. They have always googled all sorts of fancy and exotic diseases that they are worried about. 100% of the time the patient has brand-new blue jeans on."
"Without saying a word I just grab an alcohol swab and wipe the blue dye off of their hands, and then I do the same thing to their jeans to show them it's the same color. The collective sigh from the family is always what does it for me. Not surprisingly, half the time the patient doesn't believe me and is angry that 'we did nothing.'"
Dan-z-man
All Sewed Up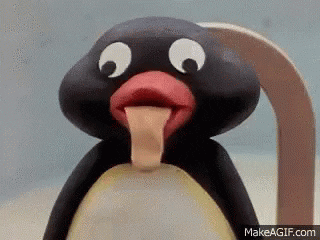 Tongue Out GIF by MOODMAN
Giphy
"When I was about 3, I was running up the stairs in my house and fell. I hit my chin on a step and bit my tongue nearly off. My parents took me to the local hospital where they sewed up the gash in my tongue without anesthetic. I still remember it to this day."
Salty_Fixer
I feel faint after reading all this.
Thank the Lord no one brought up any eye issues.
I'd be on the floor.
From angry clients to scandalous mid-trial confessions, lawyers tend to see the best and worst—but mostly worst—that humanity has to offer. It's not easy waking up in the morning with the burden of a big court day on your shoulders, and these lawyers of Reddit are finally letting loose and sharing their most ridiculous cases.
Personal preferences aside, there are some people that are almost universally recognized as physically attractive.
It's common in society for most people to comment on another person's looks.
But heterosexual men are generally discouraged from remarking on other men's appeal.
That doesn't mean they don't have man crushes though!
Reddit user winkeltwinkle asked:
"Straight men of Reddit who is the hottest man?"
But would heterosexual men respond?
"Society: Most men are insecure about their sexuality."
"Reddit: Straight men of reddit, who is the hottest man?"
"Most Men: OH f*ck yes, here we go!"
~ Zetawilky
"Bless this site and bless these men."
~ Fluffy-kitten28
Respond they did, with enthusiasm.
Viggo Mortensen
"Aragorn, son of Arathorn."
~ CHIM_Jim
"Every man will momentarily hesitate when scheduling a haircut, because deep down he feels like if he let his hair grow just a little longer, he could look exactly like Aragorn."
~ CaptainOverthinker
"Funnily enough Legolas was my favourite as a kid."
"Now I'm grown up, I realise how humble and headstrong Aragorn is. He's my favourite."
~ Le_Jacob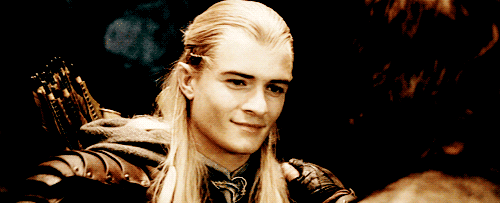 Giphy
Henry Cavill
"Henry Cavill. I'd gladly spend a day with him just talking about geek stuff."
~ Ockial
"Look I'm as straight as they come. Married with two kids and everything."
"But all I'm saying is if Henry Cavill wants to tie me down and whisper the specs to his new PC tower in his Geralt voice, who am I to say no?"
~ WaffleBlink
"Samehere, but he won't even need to tie me down."
"For him I'll switch teams willingly."
~ Centralredditfan
"I didn't say I would be tied down involuntarily."
~ WaffleBlink
"I usually couldn't tell you if some guy off the street is handsome or not. Like... am I the handsome one out of my group of friends or am I the ugly one? Somewhere in the middle? I have no clue."
"Henry Cavill, though, that dude is a 10. Even I can tell you that."
~ Ocksu2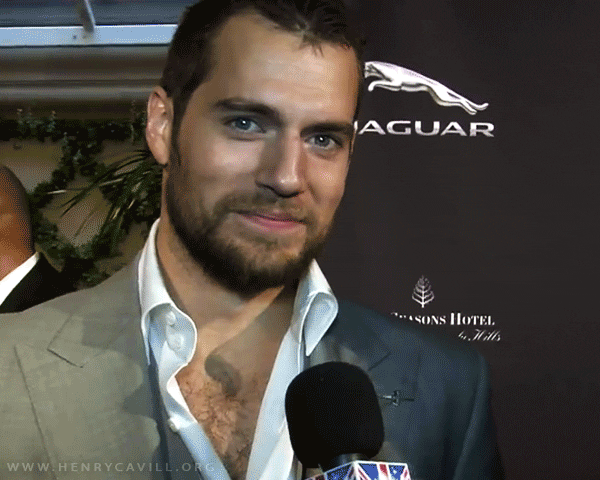 Giphy
Chris Evans
"I'm not gay, OK, I'm not. I like chicks."
"But if Chris Evans' Captain America needed to get off, like, to save the world from Hydra or something, and I was the only one around?
"Well I'm a patriot dammit! I'd let him [have sex with] me."
~ CheeseNBacon2
"Hell yeah brother, a true patriot you are."
~ daddydilly694-20
"I understood that reference."
~ imsorryisuck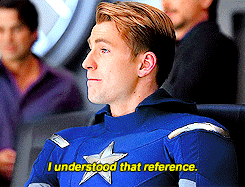 Giphy
Harrison Ford
"1980s Harrison Ford."
~ CurlSagan
"Specifically as Indiana Jones."
~ SuckItClarise
"Handsome face. Lean build. Shirt hanging open. Sweaty as f*ck. Littlebit of 'tude."
"Yes please."
~ Kalfu73
"Harrison Ford in Blade Runner is peak male form."
~ RubberRoads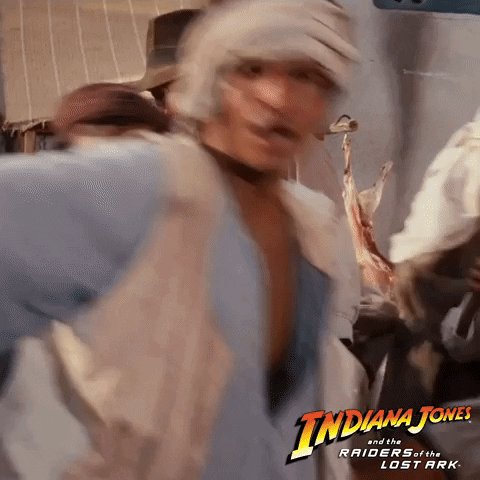 Giphy
Hugh Jackman
"I would totally go gay for Hugh Jackman."
"Good looking, great actor, great singer, great dancer and seems like an all around cool dude with a great sense of humor."
~ Krinks1
"Also loyal to his wife."
~ ukbeasts
"This is the one! He is beautiful and talented, inside and out."
"Humble, honest, caring, down-to-earth, and shredded as all heck."
"I thought I didn't have a homosexual bone in my body, but that scene where he comes popping out of the tank as Wolverine … something awoke inside of me."
~ monkeymanlover

Giphy
Great Guys
"I love that so many of the gruff and tough characters are usually played by such kind and fun men.
"Say what you will about the Fast and Familyous movies, but Vin Diesel looks like he would be fun to hang out with. And Dwayne Johnson looks like he would be able to make you enjoy getting into a workout routine."
~ Fyrrys
"[Hugh Jackman is a] super nice guy as well."
"I met him a few years ago while helping a friend to move, who incidentally was a Broadway actor. Hugh was there as well lugging boxes with the rest of us."
~ fulthrottlejazzhands
Ryan Gosling
"I went to Barbie for Margot Robbie, I stayed for Ryan Gosling."
~ Leemur89
"My straight male fiancé says the same."
"As soon as the 'I am Kenough' sweater appeared, he leaned over to me and almost tearfully whispered- 'I really need that sweatshirt'."
~ janet-snake-hole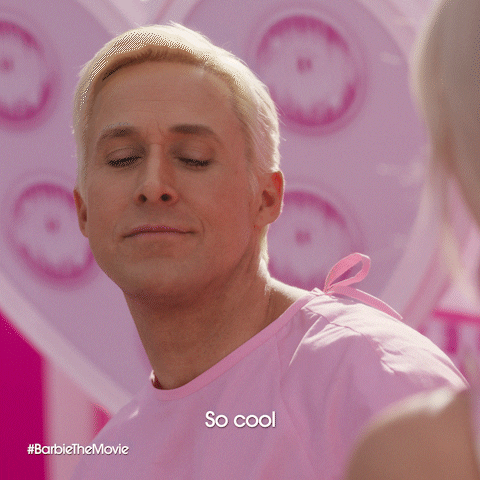 Giphy
​Jensen Ackles
"Jensen Ackles"
~ Aggressive_Finding_7
"The only time I thought my wife was going to legit fight her bestie was a group road trip to his brewery west of Austin, and they were arguing over who got 'dibs' if they spotted Jensen."
"I finally told them I did."
~ ATXGOAT93
"I'm a straight man and I binge watched Supernatural and I think it was the only time I was actually emotional when the show ended, like I genuinely missed Dean for a minute there."
~ Im-a-cat-in-a-box
"Deep voice, tall, perfect face genetics, total dork. I'd love to see him in something with Cavill."
~ sendabussypic
"I keep forgetting he's tall, considering he spent 15 years standing next to his moose of a brother/costar."
~ bluegiant85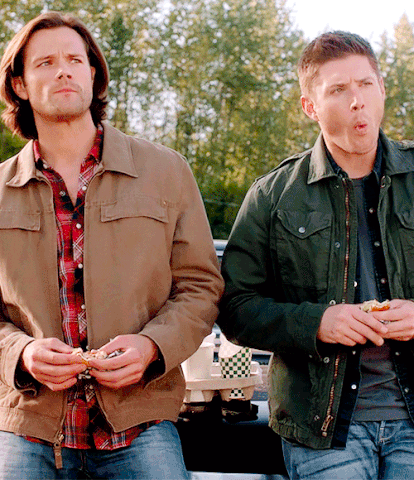 Giphy
Ewan McGregor
"Ewan McGregor. Surprised I haven't seen him mentioned."
"He looks good, has a Scottish accent, and seems genuinely nice and wholesome."
~ NuggetPilon
"My husband is straight but he would literally push me out of the way if it meant making eye contact with Ewan McGregor."
~ DoctorofFeelosophy
"I've had a man crush on Ewan McGregor since watching The Long Way Around."
"My wife understands I'd leave her for him if he asked me."
~ Calan_adan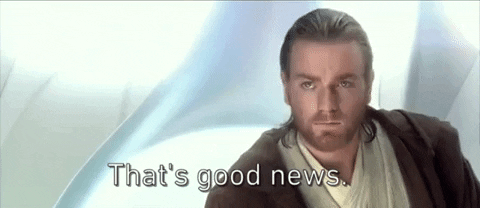 Giphy
Hollywood Legends
"Robert Redford in his younger years. The guy had an annoyingly winning smile that just reminded us all of what we'll never be."
~ bdbr
"Add Paul Newman to that list - the movies he did with Redford are gold. Great chemistry between those two."
~ TheTalentedMrTorres
"I know it doesn't need to be said, but a young Marlon Brando is probably the hottest actor of all time."
~ Reddit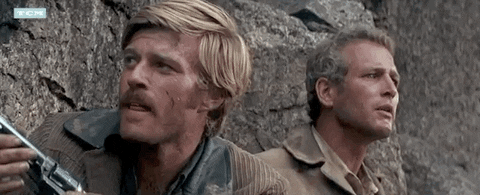 Giphy
Define Hottest Man...
"Power went out last night, so we don't have air conditioning."
"Not to brag, but it's me."
~ Dystopian_Divisions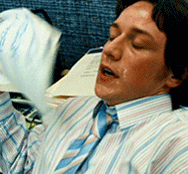 Giphy
We all have our personal preferences, but some men just seem to be almost universally admired.
So did your hottest man make the list?