People Break Down The Folks They Consider To Be Literally Evil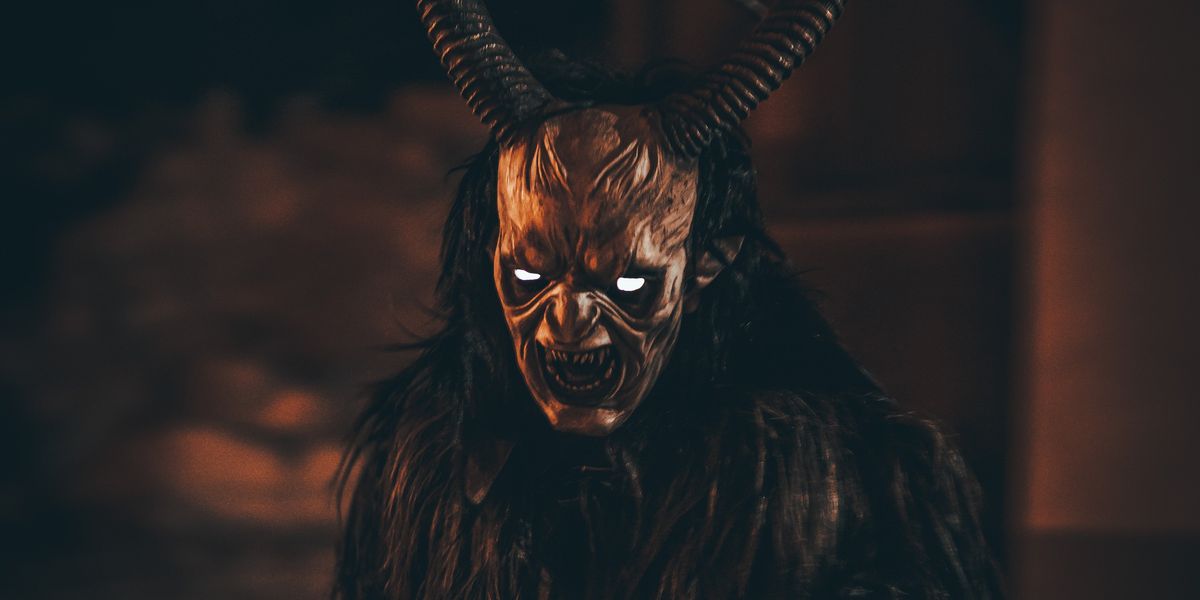 Alessio Zaccaria/Unsplash
When we feel we have been wronged by someone, we tend to think the worst of them.
Irredeemable.
Evil, even.
But the concept of what is evil depends on the individual and their level of tolerance.
So what is pure evil then?
It's not always about demons. Because the truth is, humans are capable of doing some of the worst things imaginable.

---
Curious to hear about strangers' experiences with sinister forces around us, Redditor ThatOneDude44444 asked:

"Who do you believe is literally evil?"
Those who prey on the weak and vulnerable are some of the worst kinds of people out there.
The Scammer
"I knew a guy who retired from an investment firm before he was 40. I inquired if I could get a job at the firm. He told me 'if you can look a woman in the eyes, who's scrubbed floors all her life, and tell her that you can quadruple her life savings by investing in a stock you know is worthless. Then you could work there' I felt sleazy just listening to him. I lost all respect for him. He preyed on poor desperate people, and ruined their lives, so he could retire in his 30s. I found out from a friend that the investment firm was a boiler room fly-by-night scam. Everyone who worked there was taken out in handcuffs."
– GoddamnCabbage

Manipulative System
"Health insurance denying treatments that your doctors have personally recommended."
"Health insurance companies insisting that you try other treatments first, or insisting that you work with in-network doctors who can't be seen for 6-8 months, intentionally delaying your proper treatment. It's f'king murder as far as I'm concerned."
"I could keep listing ways that the health insurance industry is pure evil."
– rachelsnipples

Where Is The Care In Medicare?
"My mother was just diagnosed with a very serious condition that if not treated will make her go blind, her insurance is refusing to pay for her treatment. She's 73 and will now owe 1500 usd each month so that she doesn't go blind despite having Medicare. This is our system."
– MamaFuku1

And there are those who are the devil incarnate.
The Moors Murders
"Ian Brady and Myra Hindley. The tape recording of one of their young victims crying for her mum while being tortured is awful. They refused to say where they buried Keith Bennett and that boy's poor mum died without knowing where he was. I hope they are forever being tortured in Hell."
– joacaster
The Torture Mother
"Gertrude Baniszewski, the 'caregiver' of Sylvia Likens. Her story still gives me chills."
– gingeritis90
"I barely made it through that story it was so, so horrendous. And our f'king legal system did barely anything to the heinous b*tch Gertrude and her evil daughter."
– astrongerpeyote

The fact that an individual can be solely responsible for a major national crisis is unthinkable.
But here we are, and several people came forward to share their stories.

Origin Of The Opioid Crisis
"Richard Sackler specifically would be the more correct answer in my opinion. The rest of them are greedy and borderline sociopathic sure, but I think few of them truly understood the ramifications of what Richard was orchestrating. Richard intentionally orchestrated the opioid epidemic and he knew exactly what he was doing and what the outcome would be. He banked the future of his company on creating a legion of opiate addicts that had no idea they were becoming opiate addicts. That is evil."
– aveganrepairs
Victim Speaks Out
"I am a victim of this f'ker. Slipped a disk and was prescribed Oxycontin 2 40mgs a day. Within 6 months I was upped to 80mgs 3 times a day. That's the equivalent of 48 5mg percocet. I'm still struggling and this happened in the late 90s."
– bucklebee1

Time For Commiserating
"I'm so sorry to hear that that happened to you and that the effects are lingering 3ish decades later; that's a significant period of time/portion of your life."
"I would like to also let you know that I am victim of this f'ker/family, but in the opposite way. I have had 2 discs in my neck collapse, I have had 2 spinal surgeries, I am in intractable pain. And all I can get is Rx ibuprofen or aleve or other NSAIDs that don't touch the pain and can cause kidney and liver damage at the dosages I'm being prescribed. I've gotten to try every treatment EXCEPT opiates: surgeries, injections, lidocaine patches, antidepressants, nerve medication, massage, yoga, acupuncture, physical therapy, prolotherapy, and plasma rich protein treatment. The one time I asked for low dose opiates (like a single 5 mg Percocet as needed - not 48 daily), I was discharged from the pain management practice immediately for 'drug seeking'. And they're the biggest practice in my state."
"Further, in the intervening time between my 2 surgeries (before I knew I needed the second surgery as my second disc had collapsed), I presented to the ER in intractable pain with physiological indicators like elevated heart rate and blood pressure. Not only was I not given any pain medication at all (not even toradol, an NSAID), I was also urine drug tested and told that even though I had no drugs in my system that I 'didn't deserve' any medication and was wasting their time when they could be saving someone else's life."
"We are BOTH victims of the Sackler family and the opiate prescription practices that led to what's being called the 'opiate epidemic'. I am not trying to invalidate your experience (and I hope that comes through). I am just trying to show people reading these comments my side of the coin too. I see you u/bucklebee1. And I validate you. And I send you nothing but the best."
– caboozalicious
Anyone who is capable of taking another life without even a hint of remorse doesn't deserve the title of being human.
They are purely evil.
And what's terrifying is that we don't really know the capabilities of most people until they snap.
"Reddit user DramaticChoice4 asked: 'How did you use to think babies were made?'"
Where do babies come from?
One of life's greatest mysteries.
Or one of life's most solid truths.
But when we're young, we don't know all of the details.

But that doesn't mean there aren't questions.
Oh, the number of questions and curiosities.
Redditor DramaticChoice4 wanted to discuss the stork's journey, so they asked:
"How did you use to think babies were made?"
So Random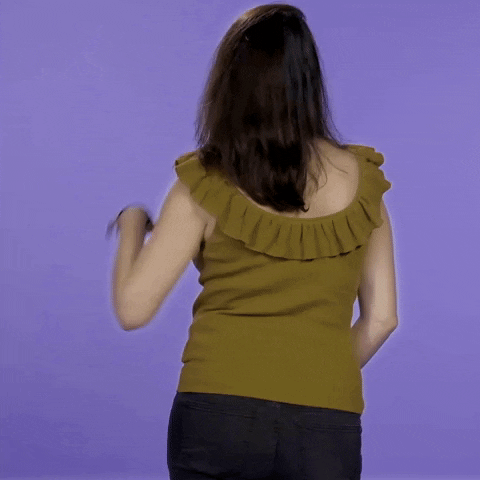 Im Pregnant Mama Said GIF by Originals
Giphy
"I thought it was like an illness, you just randomly come down with pregnancy once you're married."
cb1216
The Egg
"My friends and I had a pretty solid worldview on this A man down the street from us was rumored to have 1 testicle. This man also had 1 kid So, we deduced that when you want to have kids, the man fires a testicle into the woman, and that testicle acted as 'the egg.'"
"We realized that this would be painful for the man, but that it would also make it 'fair' since we figured that giving birth must be painful as well We couldn't figure out why some families had more than 2 kids, but that was a problem for another day."
sneekeemonkee
Home Invasion
"I thought they would just appear. Like they spawned somewhere in the house."
"No, they had to love each other very much and concentrate on that for it to happen. At least that's the explanation I had given myself as a small child."
"Then I learned that women get pregnant, but in the dialect of the region around Venezia (Italy) where I grew up, it is common to say 'I'm buying a baby' when you're pregnant. So I thought there was an actual place you went to purchase pregnancy... lol."
millennium-popsicle
Hold Me
"Through cuddling. My parents had me watch a movie about the facts of life. It showed a man and a woman cuddling on the couch in one scene, and then in the next, the narrator was talking about how an egg is fertilized. So, the implication was that this happened via cuddling."
Old_Army90
Born That Way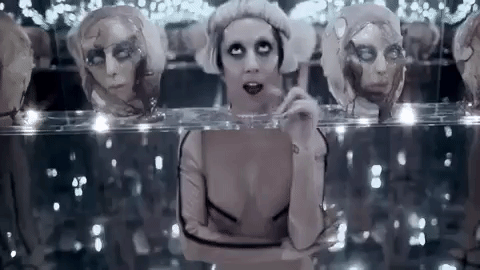 Music Video Mv GIF by Lady Gaga
Giphy
"I don't know. I used to think that my parents were born as parents and I was born as a child, so for 2-3 years I thought that I wasn't going to age and so my parents."
ChemicalAd1157
Kids. We were so innocent at one time.
Born that way. Cute thought.
Delivery
"Babies are made at a baby factory."
Kotopause
"And delivered by a giant bird. Dumbo (1941) messed me up in so many ways."
MadOrange64
Saliva
"I knew that kissing was involved. I also knew that sperm was involved after watching 'Look Who's Talking' with my parents (I think there's a scene showing the sperm traveling to the egg while talking to each other). So my 7-year-old brain assumed that somehow sperm was transferred through the saliva while kissing."
Djent_Reznor1
The Seed
"My mom explained to me that she and my dad helped God make me. So I imagined them traveling to heaven and picking out parts like it was a build-a-bear or something. So then I was very confused when I asked my mom what heaven was like and she said she had never been. I was like, I knew it... I'm adopted."
"I explained to my children (7, 6 & 4) when I was having our 4th last year that mommies have eggs in their bellies, and daddies have a seed. And then the daddy puts the seed in the belly, it goes into the egg and the baby starts growing. They asked how the seed gets in the belly and I told them I would tell them when they are older. I'm pretty sure they think it goes in through the belly button."
spidermom4
Good Faith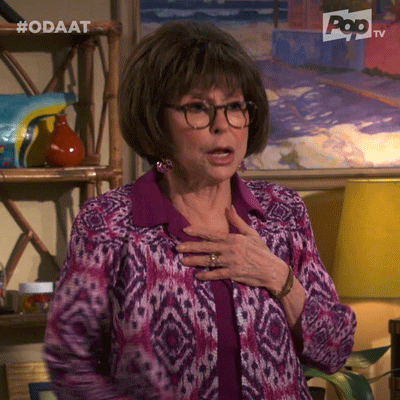 Pop Tv Please GIF by One Day At A Time
Giphy
"My parents told me that you just had to pray for one and you can be pregnant the next day."
asn-grl
"My mom's friend thought the opposite, she would pray every night not to get pregnant because she thought that she could just get preggers randomly."
HumanHuman_2003
Prayer can only do so much.
But I'm not going to get into that aspect if it all.
All judgment aside, we're all meant to do some things and not meant to do other things, and there are simply some people in the world who would make better parents than others.
Those who decide to parent while knowing that they didn't want kids often wind up saying and doing things that do far more harm than good to their children.
Redditor Enockito asked:
"What's the most hurtful thing your parent ever said to you?"
Outrageous Beauty Standards
"I hate that something so ugly came out of me."
"For context, my mom is Korean, slim, and petite. She had two daughters with a Black American man, and we were never skinny, pretty, or smart enough for her. And she told us all the time."
- black_frost
A Ruined Life
"They gave me the advice to never have children and said that all of us (us six kids) ruined my mother's life."
- bbgmedusa
"First kid, shame on you... But the next five?"
- all4goats
Cancerous Entitlement
"I can't believe you expect so much from us just because you got diagnosed with cancer."
"My mother while kicking me out of her house in the middle of chemotherapy at 25 years of age when I couldn't afford to pay rent on unemployment."
- sKiLoVa4LiFeZzZ
The Projected Regret
"My mom stopped by for lunch while I was home with my four-year-old daughter."
"I was extremely pregnant with my future son, and she made a big production out of bringing fast food."
"While popping fries in her mouth, she asked me, 'Do you ever regret having children?'"
"I looked at my daughter lining up dinosaurs along the length of our couch and then said, 'No. But I think YOU do.'"
"'Huh,' she said while she popped more fries in her mouth. 'You're right about that.'"
"It's a core memory for me and something that comes flooding back any time I wonder if I was wrong for going no-contact with her."
- TheBookishAndTheBard
Failed Returns
"I'll be back to pick you up in three days."
"(She did not come back.)"
- ParrotOX-CDXX
"My kid's bio-mom did this when he was eight. She lost custody now but f**king ch**st, it still hurts when she doesn't show up for her appointed weekends because you're reminded of this s**t."
"Some people don't deserve to be parents."
- violent-amethyst
An Uncanny Resemblance
"Last week, 'I've always hated you because you look so much like your dad.'"
"I told her that was her fault because why didn't she boink someone else?"
- Comfortable-Ad7591
Gaslighting Central
"I was having an argument with my mom and when I told her about some stuff I remembered that wasn't exactly nice as a kid, she said, 'Well, I don't remember that happening, so it must've never happened, and I choose to live in the reality where it didn't, but you can do whatever you want,' and walked away."
"Feelings invalidated? Oh, big time."
- Juda2112
Sleep Comes First
​"I broke my arm on a school ski trip, causing the whole trip to come back late."
"Dad picked me up at school and told me he wasn't taking me to the hospital. Maybe Mom will take me tomorrow."
"We got home, and both parents refused to take me as they needed their sleep."
"They put sleep ahead of me."
"The look the orthopedic doctor gave my mother the next afternoon upon hearing this confirmed it was as f**ked up as I thought."
"This was the 1980s, so child services weren't involved."
- stevea1210
No Exchange Adoptions
"When I was 16, my adopted dad told me, 'I wish we had adopted a girl.'"
"It's been over three decades, and now the man can't even remember my name as dementia takes his mind, and I still resent him for that."
"As I noted when this came up elsewhere, there is a silver lining to be had from it. As a parent myself I am acutely aware of just how damaging words can be and even when my kids absolutely were p**sing me off I never said anything like this to them. I tried to always tie chastisement to behavior and not them as a person."
- slash_networkboy
The Favorite Grandchild
"I love your sister's kids more than yours."
"She justified it by calling my husband and me better parents, my husband's parents as better grandparents, and saying that my nephews 'needed it more,' which might all be true, but it still stung."
- Bullwinkle932000
Just Joking
"The one that rattles in my head the most (either not repressed or just recent enough to remember better) was from my dad, after I had lost a bit of weight, said, 'Wow, you actually look like a human being.'"
"My dad speaks in sarcasm so who knows how rude he was meant to be but, man... that one burrowed deep."
- VOODOO271
"My dad operated this way all the time. Everything was always just a joke. And then one day I realized that they might have all been jokes, but they all hurt."
"And this was so much worse to realize, because not only would my dad laugh, but he would get upset about it if you got upset at him for what he said. 'You know I'm only joking!' And then he would act all hurt and then I would have the apologize to him for making him feel bad."
"It wasn't intentional, but it was 100% abuse. The way he was untouchable like a 'it's just a prank, bro!' TikToker and how he would use the guilt to manipulate was just awful."
- zerobeat
The Mother Traitor
"My mom supported my ex-wife in the divorce and then told my now current wife, 'I'll help you get all the money out of him when you want to leave him.'"
"She also told me flat out that if I demand my kids' car seats from her, she will never babysit them again. The car seats... that she put into a storage unit."
- Icy_Penguin2786
Superficial Love
"It's weird, but out of the dozens of hurtful things, this one always sticks out to me."
"I wrote a personal essay in my senior year of high school. Real earnest one about myself, my values, and my hopes for the future. The teacher loved it and said it was the best thing I'd ever written (and I always struggled with English class and essay writing)."
"I took it home. Dad reads it, furrows his brow, and says, 'This doesn't sound like you at all.' Then he makes me rewrite it, scrubbing out all the parts he doesn't like and putting in things that aren't true about me."
"I always wonder if it would be easier if he openly didn't care about me. Straight up, 'Wish you were never born' kinda deal. Because a lifetime of someone who 'loves you' in superficial ways demonstrating open contempt, disgust, and disapproval for who you are has been painful."
- LotusFlare
This is a great reminder that people should actively think about who they are and what they want before they commit to having children. There are people in the world who are really not meant to have kids, but when they do, it sometimes announces itself in awful, traumatizing ways.
Weddings are supposed to be overwhelmingly happy and fun occasions, but sometimes people get too honest at weddings.
There are certain comments that absolutely shouldn't be made to the happy couple, no matter someone's opinion of the wedding, but when those comments are made, the day can quickly go from a happy time to an awkward one.
Redditor XqueezeMePlease asked:
"What is the worst thing to say to a bride or groom on their wedding day?"
Never the Right Time
"'I thought I would announce, my husband I are engaged or pregnant!'"
- Ms__Keisha
An Unhappy Bride
"At the end of my best man speech two weeks ago, I said, 'I hope I did a good enough job to be able to do this at your next wedding.'"
"The bride wasn't too happy apparently…"
- Impossible_Doge_90
Think Long and Hard
"I had a good friend (at the time) come up to me, pleading to make sure I am making the right choice and to make sure to think long and hard about it before getting married."
"Two years later, he apologized and blamed it on being wasted. I haven't seen or heard from him since."
- Additional-Bag-1961
These Are Happy Tears
"My dad told his niece on a recording, 'Thinking about your future brings a tear to my eye.'"
- Saiphos
"Oooh, this one is so dependent on tone and inflection, it could be wildly harsh or endearingly sweet!"
"I said, 'No, I'm not much of a happy crier,' when offered tissues at a wedding where everyone knew it was a mistake. Was it a misspeak or a jab, no one could quite tell."
- abqkat
Way to Arrive Prepared
"'Wait, our wedding day is today?'"
- Automatic_Sign3189
Open Bar Troubles
"I've been to one wedding with an open bar."
"I was the plus one and my significant other did a lot of talking with people so I sat and drank... probably more than I should have."
"At one point, the bride sat next to me, we chat, and she (in her drunken state) while crying told me (in my getting drunk state) about how her parents were mad at her for getting drunk at the open bar reception they paid for."
"Cool."
"About a half hour later, my significant other and I were leaving and the mother-of-the-bride said TO THE BRIDE, 'Your father is so sad you're like this.'"
"I shouted in response, 'Yeah, well, you made your daughter CRY on her wedding day so MAYBE CHILL.'"
"The deputy told me to leave and my significant other doesn't ask me to go to weddings anymore."
- Caellum2
Predicting the Future
"See you in 10 years for the divorce."
- Real_Beary
"I give you five years, tops."
- Loa_Sandal
Awkward Comments
"This is so sweet, everyone needs a first marriage. you guys look like ya'll could still be friends after the divorce."
- TrailerParkPrepper
Backhanded Compliments
"I don't care what people say, I think you two are great together."
- GregSays
Classic Projections
"My MIL (Mother-in-Law) didn't attend our wedding, but she told my husband, 'These things don't always last.'"
"We've been together for 25 years."
- aj0457
Poor Marriage Record
"A guy at work, on my last day before my vacation started for my wedding and honeymoon said, 'Good luck with that. I say that as a two-time loser.'"
- kjm16216
Serial Killer Vibes
"At my friend's uncle's wedding, he told me someone said, 'I want you to look at each other in the eyes, look at the love, the compassion, the joy radiating off your partner and realize... You are now looking at the person who is most likely to kill you.'"
- spooderman2228
The Perfect Pair
"You deserve each other."
- Highway_Man_87
"Oh my god, that's so backhanded. I love it."
- mishyfishy135
Slip of the Tongue
"I was at a wedding, and during the post-event photos, the groom knocked the flowers out of the bride's hand, and without thinking, I said, 'Gee, you just deflowered her,' and found out is was recorded on the videos they sent out to all their families."
- harperrrc
What a Nightmare
"Hi, I'm your videographer, and during the ceremony... I forgot to press 'record.'"
- Tiberius_Jim
"This happened to me, except it was our photographer. She just… didn't take any pictures of the ceremony."
"The only reason I didn't kick her out was she was my husband's aunt. The pictures she did take of the day were really bad. I have many regrets. Apparently, she used to be a professional photographer, but I now doubt that."
- mishyfishy135
Though a wedding is a big, happy event, there are still ways to mess it up, including comments made by the attendees.
We could all be a little more mindful of what we say to the happy couple on their special day, and how our comments could impact their memory of it.
One thing is for sure: Good reactions to a break-up are few and far between. It's hard to keep your dignity when you've been dumped. We've all had moments where we maaaybe acted desperate or angry, but some unhinged exes take it to the next level. These Redditors came together to share their stories of brutal reactions to a break-up—and they're so disturbing, they're unforgettable.