People Break Down The Folks They Consider To Be Literally Evil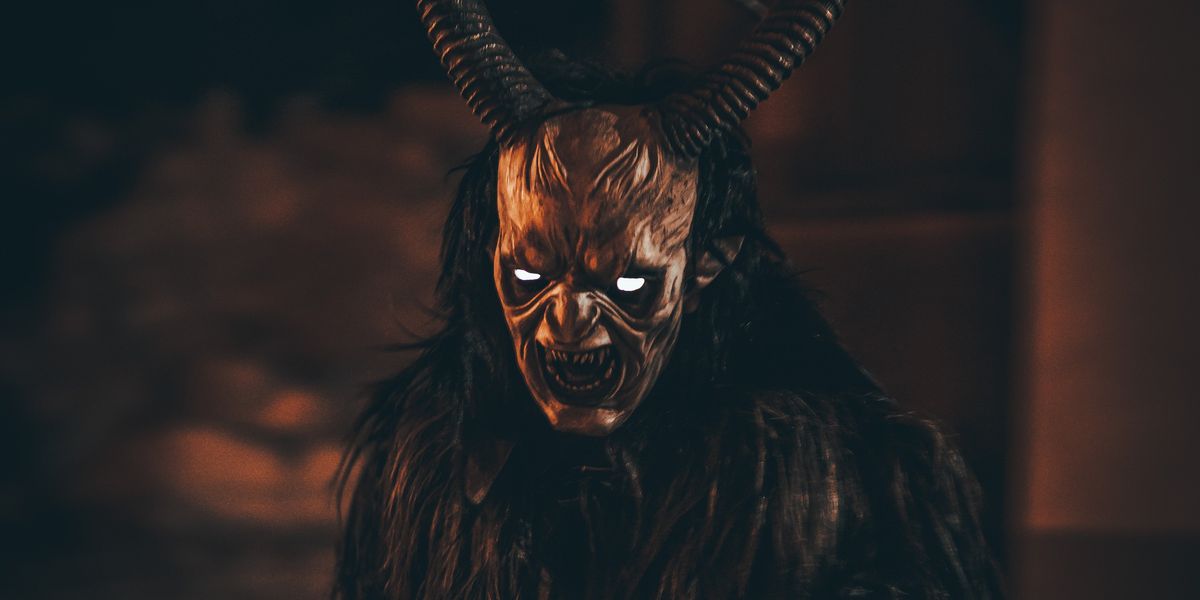 Alessio Zaccaria/Unsplash
When we feel we have been wronged by someone, we tend to think the worst of them.
Irredeemable.
Evil, even.
But the concept of what is evil depends on the individual and their level of tolerance.
So what is pure evil then?
It's not always about demons. Because the truth is, humans are capable of doing some of the worst things imaginable.

---
Curious to hear about strangers' experiences with sinister forces around us, Redditor ThatOneDude44444 asked:

"Who do you believe is literally evil?"
Those who prey on the weak and vulnerable are some of the worst kinds of people out there.
The Scammer
"I knew a guy who retired from an investment firm before he was 40. I inquired if I could get a job at the firm. He told me 'if you can look a woman in the eyes, who's scrubbed floors all her life, and tell her that you can quadruple her life savings by investing in a stock you know is worthless. Then you could work there' I felt sleazy just listening to him. I lost all respect for him. He preyed on poor desperate people, and ruined their lives, so he could retire in his 30s. I found out from a friend that the investment firm was a boiler room fly-by-night scam. Everyone who worked there was taken out in handcuffs."
– GoddamnCabbage

Manipulative System
"Health insurance denying treatments that your doctors have personally recommended."
"Health insurance companies insisting that you try other treatments first, or insisting that you work with in-network doctors who can't be seen for 6-8 months, intentionally delaying your proper treatment. It's f'king murder as far as I'm concerned."
"I could keep listing ways that the health insurance industry is pure evil."
– rachelsnipples

Where Is The Care In Medicare?
"My mother was just diagnosed with a very serious condition that if not treated will make her go blind, her insurance is refusing to pay for her treatment. She's 73 and will now owe 1500 usd each month so that she doesn't go blind despite having Medicare. This is our system."
– MamaFuku1

And there are those who are the devil incarnate.
The Moors Murders
"Ian Brady and Myra Hindley. The tape recording of one of their young victims crying for her mum while being tortured is awful. They refused to say where they buried Keith Bennett and that boy's poor mum died without knowing where he was. I hope they are forever being tortured in Hell."
– joacaster
The Torture Mother
"Gertrude Baniszewski, the 'caregiver' of Sylvia Likens. Her story still gives me chills."
– gingeritis90
"I barely made it through that story it was so, so horrendous. And our f'king legal system did barely anything to the heinous b*tch Gertrude and her evil daughter."
– astrongerpeyote

The fact that an individual can be solely responsible for a major national crisis is unthinkable.
But here we are, and several people came forward to share their stories.

Origin Of The Opioid Crisis
"Richard Sackler specifically would be the more correct answer in my opinion. The rest of them are greedy and borderline sociopathic sure, but I think few of them truly understood the ramifications of what Richard was orchestrating. Richard intentionally orchestrated the opioid epidemic and he knew exactly what he was doing and what the outcome would be. He banked the future of his company on creating a legion of opiate addicts that had no idea they were becoming opiate addicts. That is evil."
– aveganrepairs
Victim Speaks Out
"I am a victim of this f'ker. Slipped a disk and was prescribed Oxycontin 2 40mgs a day. Within 6 months I was upped to 80mgs 3 times a day. That's the equivalent of 48 5mg percocet. I'm still struggling and this happened in the late 90s."
– bucklebee1

Time For Commiserating
"I'm so sorry to hear that that happened to you and that the effects are lingering 3ish decades later; that's a significant period of time/portion of your life."
"I would like to also let you know that I am victim of this f'ker/family, but in the opposite way. I have had 2 discs in my neck collapse, I have had 2 spinal surgeries, I am in intractable pain. And all I can get is Rx ibuprofen or aleve or other NSAIDs that don't touch the pain and can cause kidney and liver damage at the dosages I'm being prescribed. I've gotten to try every treatment EXCEPT opiates: surgeries, injections, lidocaine patches, antidepressants, nerve medication, massage, yoga, acupuncture, physical therapy, prolotherapy, and plasma rich protein treatment. The one time I asked for low dose opiates (like a single 5 mg Percocet as needed - not 48 daily), I was discharged from the pain management practice immediately for 'drug seeking'. And they're the biggest practice in my state."
"Further, in the intervening time between my 2 surgeries (before I knew I needed the second surgery as my second disc had collapsed), I presented to the ER in intractable pain with physiological indicators like elevated heart rate and blood pressure. Not only was I not given any pain medication at all (not even toradol, an NSAID), I was also urine drug tested and told that even though I had no drugs in my system that I 'didn't deserve' any medication and was wasting their time when they could be saving someone else's life."
"We are BOTH victims of the Sackler family and the opiate prescription practices that led to what's being called the 'opiate epidemic'. I am not trying to invalidate your experience (and I hope that comes through). I am just trying to show people reading these comments my side of the coin too. I see you u/bucklebee1. And I validate you. And I send you nothing but the best."
– caboozalicious
Anyone who is capable of taking another life without even a hint of remorse doesn't deserve the title of being human.
They are purely evil.
And what's terrifying is that we don't really know the capabilities of most people until they snap.
Reddit user fromTheYear3969 asked: 'How did you come out of poverty/being broke?'
No one chooses to live in poverty.
It's one of the great injustices of the world that people find themselves in, often through no fault of their own.
Sadly, for the majority of people, poverty is permanent.
There are those, however, who have managed to defy the odds and climb up out of poverty.
If these people don't necessarily become millionaires, they still manage to have food in their refrigerators, and a roof over their heads.
A luxury they at one point never dreamed of having.
Redditor fromTheYear3969 was curious to hear the stories of people who achieved this remarkable accomplishment, leading them to ask:
"How did you come out of poverty/being broke?"
Hard Work And Dedication
"I was homeless, bouncing from shelter to shelter."
"One day my cousin took me with him to a place called Labor-Ready."
"It's just a place where construction companies etc. pick up a day laborer, and at the end of the day you go back to the office and they cut you a cheque for the day's work."
"Well when I got to that jobsite, the other punks I was working with from the agency were lazy and slow and complaining all day, barely doing anything."
"It pissed me off."
"We were hired to work."
"So I worked my absolute guts out."
"We were digging mud out of the basement of an abandoned farm house that was being restored."
'The boss came during the day and saw me carrying 2 steel 5 gallon pails filled to the top with mud up the stairs and out the back door constantly."
"While the other two were barely filling one 2 gallon drywall mud pail."
"He took me aside and said 'You're not going back to the agency tomorrow, you're hired'."
"From there I continued to work my guts out for him and eventually was promoted from laborer to a carpenters apprentice."
"I learned a few trades there since they were a general contractor."
"From there I moved on to other companies and continued learning new trades."
"Today I'm a jack of all trades, making good pay."
"I do everything. Windows and doors, flooring, brick and concrete repair, drywall, mud and tape, tile, siding and aluminum, you name it."
"I've got my own brand new van, fully kitted out with all the best tools I could possibly need to do any job."
"And my work is appreciated because I am meticulous and hard working."
"And that's how I went from pinching out of weed bags and sleeping at a mission to owning a house and vehicles with a good job."- Response-Cheap
Act Like Nothing Changed

"Finished grad school, got a decent paying job, but continued to largely live as if I was broke."- AgingLemon
"live like I'm still paycheck to paycheck."- Enshu
For Love AND Money
"Married my way out of it."
"I had no idea her family were doing well because they live so frugally, but when I moved in with them to 'save money' after marrying her as they put it, I was put in charge of managing everyone's bills and credit cards."
'When I saw my father and mother in laws bank accounts, I at first thought it was a mistake, but when I raised it with my wife she was like like no that sounds normal."
"I nearly fainted."
"I know for bloody sure that their grandkids are going to want for nothing."- An_Draoidh_Uaine
Wasn't Afraid To Ask For Help

"Sacrificed comfort and focused on getting the bare minimum of what I need and how to get more money."
"I at ramen and bread, slept outside, and took a shower when I could."
"I got a job at Wal-Mart, then Ross, the clothing store."
"Found a cheap motel to stay at with the girlfriend and we scrimped and saved."
"But $33 a night on a $50 a day salary eats at you and it was impossible to save."
"Like it would have been years before I could have afforded just a car to make sure I got to work on time."
"So I moved into my fathers place and could save up for a car."
'They paid for my TESOL and I used a lifetime of miles from flying between my mother and father to get a ticket to Poland, sold the car and found myself eating potatoes in Polska till i got a job teaching English."
"Then the gold(PLN) was steady."
"Moral of this story is that poverty is a scary f*cking thing and its really hard to get out of it without friends and family."
"There's no easy way out and the longer you're there the deeper the holes get especially if you start borrowing money."
"I still like to travel on nothing sometimes though."
"Hitch-hike, couchsurf, and eat nothing but bread for months."- Mixedstereotype
Never Underestimate The Importance Of Social Skills
"Being at the right place, at the right time, talking to the right people."
"You can be the most talented person in the world, but if you don't know how to play the social game, and have a lot of luck it sadly isn't going to happen."- ClearRefrigerator519
Strived For Something Better
"I grew up with drug addicted/alcoholic parents."
"I've worked every day since I was 16 and stay far away from my family."
"My wife and kids are my rock and keep me working hard and pushing to be better."
"Pro tip: leave your small town and never look back."
"Take control and grab life by the horns."- ForlornCouple
Never Took One Day For Granted
"Read, learned, exercised, went to night school, got a GED went to university (got a loan for that) learned to live on beans and rice for 6 years got a contract job in my industry worked, studied, learned took every minute of work that came my way."
"Gained the trust of the middle class people around me, made them believe I wasn't some white trash loser, read learned exercised, saved up $10,000 started my own buisness, struggled for years, failed many times and finally got here."
"I am 52 and still working 6 days a week 12 hours a day."
"Sad but true."
"No easy options for me, unfortunately."- lostinKansai
Work, Work Work...
"I went back to school at 24 to get a degree in cs, got an internship at a big tech company and converted it to a full time offer at the end of the internship."
"Now I make insane money."

"I worked full time with a lot of mandatory over time during the entire period I was in college.'
"It was brutal, but ended up being worth it."- Pwnskies
Took Advantage Of Opporuntiy

"Grew up poor."
"I am good at learning and my country has affordable education."
"Getting into university is a matter of getting a diploma from the right level high school, which I did."
'I then went to university and got a good job."
"I now pay more in taxes than my education cost the government."
"It should be that simple anywhere."- Xaphhire
Figured Out Who Their Real Friends Were.

"Might sound harsh, but I dropped the group of people I was hanging with."
"They all had no aspirations or drive to do anything or get out of the small town we grew up in."
"I knew that if I stayed in that circle of people, I wouldn't go or do anything with my life."
"That was 8 years ago now."
"I got a college degree, have my own house, and make $120k a year."
"Everyone back at home that I left still isn't doing anything."- HackJarlow23
One sobering thought after reading all these inspiring stories.
If all the world's billionaires each donated a small percentage of their massive fortunes, they could actually end world hunger.
And yet...
When two people decide to get married, everyone hopes for a "happily ever after" ending. Sometimes, though, the union is doomed from the start. These Redditors share some red flag moments from weddings that should have brought the impending nuptials to a grinding halt—but didn't. Constant fighting and cheating are only the tip of the iceberg.
People come up with all kinds of weird ways to get free or discounted stuff. Sometimes these methods involve sneaky tricks played by the customer. From confusing cash transactions to ricocheting oyster shells, these Redditors have seen it all. Have you ever tried pulling off any of these sneaky ploys?
Let's talk about sex, baby.
I love that song and that phrase.
Yes, sex is natural and fun.
It can also cause a colossal amount of drama.
But does everyone always do it for the right reasons?
Redditor Environmental_Log257 wanted to hear about all of the wrong reasons people used for shacking up with others, so they asked:
"What's the worst reason you hooked up with someone?"
I like to think that all of my sexual choices were thought out and wise.
But who am I kidding?
I'm no better than the rest.
I did the deed
"My first long-term gf cheated on me when she went off to college. We broke up. About two months later she got hit by a transportation bus and lost her leg. We had seen each other a couple of times after her recovery and hooked up. Years later I meet another girl with the same first name through a different ex and she had lost her leg too. I was thinking what are the odds of someone else being able to say they slept with two girls with the same name with both missing a leg…. So. I did the deed."
Justsittinghere25
I hear you
"We both had the same name and thought it would be fun to call out our names in the heat of it."
RayRayJones
"Ok, this is like… the BEST reason to hook up with someone. That sounds hilarious."
hashtagsugary
"Honestly that sounds so fun. Too bad I'll probably never meet anyone with my name since it's not technically a real name and I've never HEARD of another person being called that. My middle name is Ashley, though, and I tend to go by that in professional settings (I'm a guy, by the way) so I probably have a decent chance of trying that."
___sephiroth
That Night
"Almost dated in high school. Had a falling out in college and didn't talk for years until we both attended a mutual friend's wedding. We were the only single people there and neither wanted to go home empty-handed. So we didn't. That was about four years ago. We talk sporadically but we've only seen each other in person maybe once or twice since that night."
Current-Revolution-4
"Interesting that you've never developed it. In my personal experience knowing myself, if this were to happen to me, I'd so relive the moment in my mind and want to be with that person forever, assuming the action was good and the person is happy with me."
HamaDDisco
Wingman Issues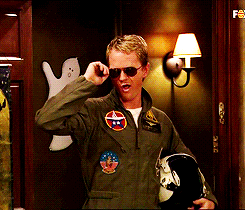 Barney Stinson Wingman GIF
Giphy
"She was hitting on my friend and he wasn't down, so he said 'save me.' Reverse wingman lol."
SmokeAbeer
"Falling on a grenade for your comrade."
magcargoman
Bad ideas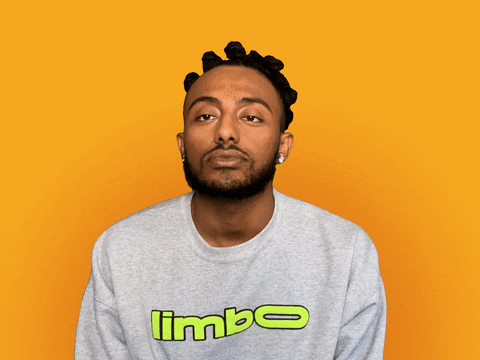 Oh No Facepalm GIF by Aminé
Giphy
"My best friend (I'm Male she's Female) hadn't had sex in a year and asked me."
"We stopped being friends in any capacity after that."
cgulash
Feeling Unpretty
"I felt unattractive after my ex cheated on me and I needed someone to tell me I wasn't."
totalanomie
"Same-ish. Had a rough and very confusing breakup."
"She found me attractive and clearly was just looking for a little fun, with no attachment. We talked a lot and had a good time just being together, but we didn't really date. Just talked, sex, talked. It made me feel wanted again. She seemed to enjoy it and was clearly not interested in anything more than that. We parted as friends."
FaliedSalve
AOL Days
"Because she asked. I was visiting a friend in a different part of the state and she introduced me to one of her friends and she gave me my AOL username. This was back in the late 90s. 😉 A few days after returning home I received a message from that person asking for a one-night stand."
AnimeJoex
"A man has to comply to the AOL lady, it's just sound reasoning."
hayitsnine
Truth
"I was emotionally compromised and wanted to use a person that I cared nothing about to make me feel better about a situation that I couldn't fix."
Rounder057
"I appreciate your honesty. Honestly, 99% of people do this at one point in their life whether they admit to it or not. You're admitting to it, even if it's anonymous, which says a lot Or maybe I'm just like you and want to feel better about myself and I'm just a crazy rando. Therapy here I come!"
dl-__-lp
Gotcha!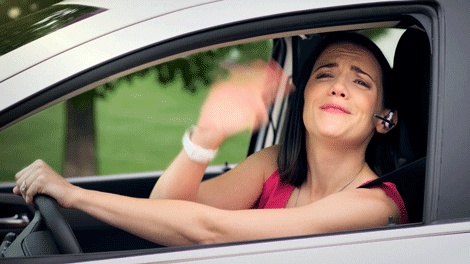 Wave Goodbye GIF by Beauty Brands
Giphy
"He cheated on me with his roommate's girlfriend. So obviously his roommate and I hooked up for some revenge. It was excellent and I regret nothing."
HighQueenMarcy
Might as well
"We were bored. This was in the mid '00s when smartphones were not a thing yet and people still used CD players and DVDs. We both had no money or place to go and after doing nothing but talking with each other for 3 days we felt like we knew each other pretty well. I remember her complaining that 'there's nothing to do out here.' So I jokingly said back 'Well we could always do each other.'"
"Expecting her to punch me in the arm like she did when I made a comment about her boobs growing when she was talking about needing to go bra shopping. However, instead, she just sighed and said 'We might as well.' Before getting up and going inside her grandma's apartment. At first, I was a little confused and thought she misheard me so I followed. However once I was inside and saw her taking off her shirt I knew she heard me perfectly well."
alanalot
Wow. Sex has people doing crazy things.
It maybe a wiser choice to think things through sometimes.
Or at least get a hobby or two.