People Explain Which Addictions Have Become Normalized By Society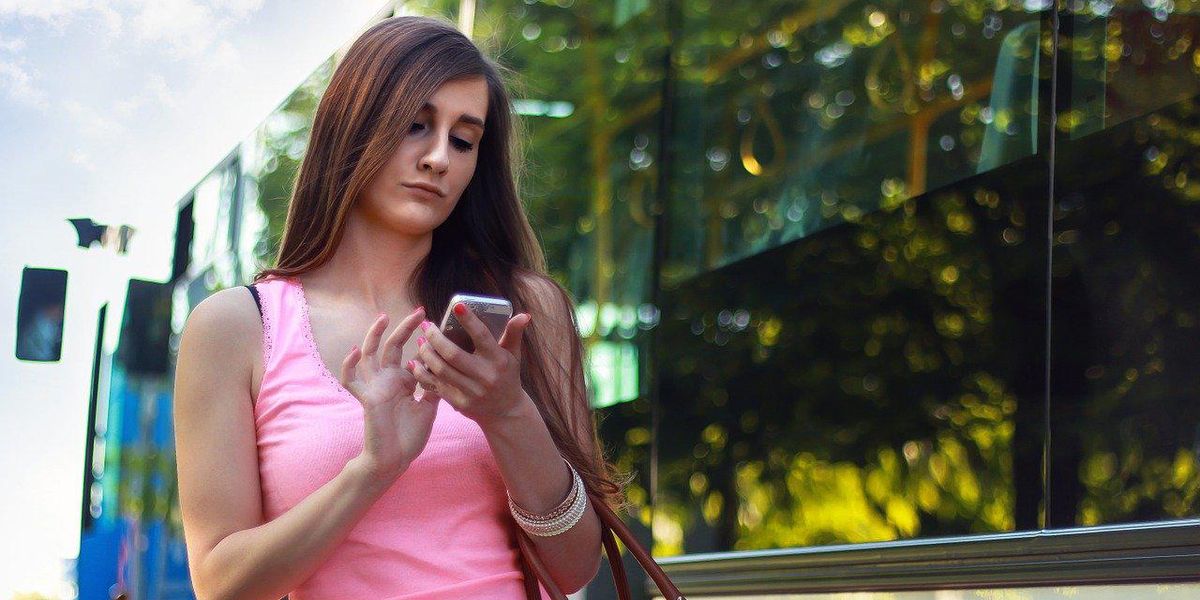 Image by Jan Vašek from Pixabay
When people think of addiction, sex, drugs, alcohol, and gambling are probably the first habits that come to mind.
---
But the addictions mentioned above are just the most stigmatized addictions people talk about because they tend to cause the most damage to the individual and their relationships.
However, there is a slew of other habits people have and can't break that can cause almost, if not, just as much damage to relationships.
Social media users shared several examples when Redditor Russian_lover1 asked:

"What is an addiction that society readily accepts as normal?"
Just because malls are closing down across the country doesn't mean people are no longer shopping.
Retail therapy has become so much more convenient online, and people are actively buying things they don't need more than ever.
The Destruction Of A Marriage

"I don't think a lot of people even realize this is a thing. My ex-husband had a shopping addiction and it ended up costing me a ton of money over the years and when we divorced."
Justifying Sales
"One of the reasons I left my ex fiancé was because of his shopping addiction. If it was on sale, he could not say 'no.' He seemed to think that if he bought something on sale he had saved us money and couldn't seem to comprehend that we didn't need rooster shaped umbrella holders so he had cost us money because we had no space or use for the sh*t he kept buying. And all he would say was 'but it was on sale! I saved us money!' 'Would you have bought this if it wasn't on sale?' 'Well…no…' 'Then why would you buy it? You're still costing us money?' 'Because it was on sale! I got us a deal!' And round and round and round we'd go. Same guy who would drive all over town burning gas to find milk that was 15 cents cheaper on the gallon."
"So glad I got out of that. It wasn't his worst offense, but it was the cherry on a sh*t sundae of a relationship."
Wants Vs. Need
"Yes this one is very real. My wife is not horrible for it to be honest, she finds great deals and typically returns well over half of the stuff she buys, but she buys a lot of stuff. We've discussed the difference of wants vs needs but there always seems to be justification at the time of purchase and then it gets stored somewhere and forgotten. It's just the high from shopping, which I didn't think would be as prevalent with online shopping but I was wrong."
"It's not breaking the bank or anything but we certainly have too much clutter and crap lying around."
The seemingly innocuous things we ingest have just as much addictive properties as the ones found in a drug.
Hooked On Coffee
"Caffeine is probably the most widely accepted addiction. It's no big deal when someone says 'man I can't even think until I've had a cup of coffee'. Replace coffee with almost anything else addictive and you've got yourself an intervention."
– ncwmike

Energy Drinks

"I got so sick off of Monster drinks - only drank them for about a month but I was up to four a day and got a horrible UTI. Immediately stopped drinking them the moment I got home from the doctor."
– Keri2816

The Essence Of Sweetness
"Wrong. Sugar is the most popular addiction. It's even in coffee."
"It doesn't help that the food industry dumps tons of sugar into foods for the sole purpose of making them addictive."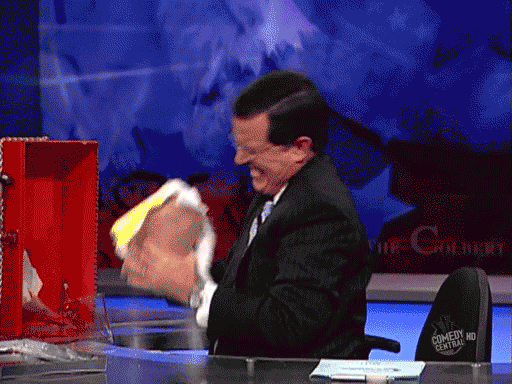 steve sugar GIF
Giphy
These behavioral lifestyle addictions have the potential of driving a wedge between you and those closest to you.
Toiling Away The Hours
"I mean I know a few people addicted to work, like work at the government hospital in the morning-afternoon then go to the private hospital and work till 2 am type work addiction."
"Most people at work think this is a bit 'crazy' though."
"The problem with work addiction is that it tends to increase your success in life, as opposed to most other addictions (even if other QOL markers would still be lower than non addicts) so it is harder to see the harm in this particular addiction for most."
Our Mobile Devices
"Phones, I'm addicted to mine my girls addicted to hers my siblings and parents, my friends, most people ik tbh."
"First thing we do when getting up is checking out phone, last thing we do before sleeping, every time something isn't happening."
​"Now I'm not saying phones are bad yada yada but there is a real issue with addiction to them."​
Damaging Effects
"There really is. Humans are no longer capable of being bored. The real reason we were so much more imaginative and creative as kids is because we didn't have an instant source of entertainment at our hands, so when we ran out of something to do we created it. I remember one time I decided to feed our lawn with flowers and buds from the tree, oh and grass from the lawn itself."
"That said, i love my phone, and I think it legitimately improves my mood and my life. I see no reason to get rid of them if the benefit outweighs the damage. Similarly to masturbation/porn. Some people, a scary amount of people to be sure but not the majority become addicted to it and it takes away from their lives and even becomes their life. That's a problem, and they're obviously better without it, but I'd say for most of us it improves our life, and the loss is so insignificant that there's no reason to stop doing it."
Image Obsession
"Diet and exercise."
– hhunkk

"This right here is the answer that should be at the top. Dopamine is a powerful thing."
The pandemic forced everyone to self-isolate, but that didn't mean people missed interacting with their friends.
Zoom sessions and other methods of online engagement like Facebook Messaging has soared.
And while we're not exactly out of the woods yet, people are still in active texting mode. I'm even seeing locals walking around the city as they text. Subway rides are generally quieter than ever because strap-hangers are all staring at their mobile devices.
Smartphone usage is dangerously convenient. And whether users don't like to acknowledge it or not, it is a normalized addiction that affects all of us, myself included.
But until there are proven facts that being addicted to our phones can cause severe mental or physical harm, the world will continue furiously advancing towards innovation, and we're all just passively going along for the ride until realizing we've reached a destination we were never prepared to reach.

Medicine is a difficult profession. Thanks to the wonder that is human nature, healthcare workers are subjected to incredible Darwin-award-winning scenarios daily, so it's no wonder that many of them feel the need to go home and scream into their pillows at night. From self-inflicted injuries to dangerous prescription misuses, these Redditors revealed the most facepalm-worthy patients they've ever encountered.
But be warned: They'll all leave you wondering how we've survived this long as a species.
In almost every interaction with a Karen, there will come a point where she (or he) will ask to speak to the manager. They seem to think that if they over others and just act a fool, they can get what they want—but the following managers REFUSED to let these Karens get away with their inconsiderate antics.
In the United States, it's no secret that sex education for minors is inconsistent at best.
But some people learned very unexpected stories about how babies were made, and those stories had a way of making a lasting impression.
Curious about other's stories, Redditor ILoveYourCat asked:
"How did you think babies were made when you were little?"
One Time's the Charm
​"I knew babies came from sex as a fairly young child. My parents never sugar-coated that. But for some reason, as a kid, I thought you only had to have sex once to have multiple pregnancies. I seriously didn't fix that misunderstanding until early middle school."
- Crazey1988
"At some point, when I finally accepted that you had to have sex to have a baby, I thought the only time people have sex was to make a baby, and it only took one time to get the job done."
"Then when I figured out teenagers were having sex, I thought you had to be married and have sex to make a baby, but then when my unmarried cousin got pregnant, I was just confused."
"But I was sure my parents only had sex four times, and then when my mom got pregnant with number five, I thought, 'Wow, they did it again.'"
- Raw_Combination_438
Stealing Storks
"A stork delivered them, of course. What the f**k, lol (laughing out loud)."
- Dells51
"Storks... I thought people trained them to steal babies from a factory and you would leave special treats on your doorstep as payment and encouragement for the stork to steal one for you."
"I was scared to death of birds for the longest time and would have a tantrum at the zoo when I saw a flamingo."
- No_Finish_3144
Young Conspiracy Theorist
"The government. I used to think that we lived in a totalitarian society and that the government was in complete control of everything."
- bebotak**t
"I thought the President sent people their babies when asked by mail."
- GustavoAlex7789
Scheduled Baby Delivery
"The women in my family explained to me at the age of six that a doctor calls you sometime after reaching adulthood at the age of 18 to schedule a baby delivery date."
"The husband either pays to schedule the appointment or the government does after verifying that you have been married and financially stable for quite some time."
- Lokikat00
Marital Kissing
"When two people kissed."
- Short-Reality7353
"I thought the same thing, but I understood that when my mom gave me a kiss, there was no risk. Being someone raised in a very Christian background, I assumed that when you got married, God made kissing a reproductive act."
"Since I made this assumption, I remember questioning why teenage pregnancy could possibly be an issue."
- meuserj
The Ultimate Christmas Gift
​"I thought Santa was bringing them."
- NorskoTheScorpion
"He was. I mean, Christmas comes but once a year..."
- Nouveauuuu
"I MAY NEVER ENJOY CHRISTMAS AGAIN."
- NorskoTheScorpion
A New Meaning to 'Forest Friends'
"When I used to ask my dad where I came from, he'd say he found me under a rock in the forest. Of course, I would go look for babies under rocks, too, but all I ever saw was dirt and those rolly-polly pill bug thingies."
"It was so gross thinking babies were just found THERE that I was actually relieved to find out how they were actually made!"
- melodie-artist
Pregnant By Proximity
"I thought women got pregnant by just being around a man, and I was always confused about what would happen if a woman still lived with her parents or dad after she's an adult."
- ILoveYourCat
Coming of Age Story
"I thought it was a 'just happens once you reach a certain age' sorta thing. As a woman, I was terrified because pregnancy sounds like the most awful thing, lol (laughing out loud)."
"(I know the end result is worth it but even as a 31-year-old, I'm like, nope.)"
- BansheeShriek
Sounds Plant-Based
"I thought they grew like a seed inside the mother's belly."
- maclaglen
"Technically, that's true."
- ManagementFresh4960
"Watermelon seeds."
- bravovice
"Well, not like that."
- ManagementFresh4960
The Power of Marriage
"My mum told me you couldn't have a baby if you weren't married. Note that she said 'couldn't', not 'shouldn't'."
"When my unmarried cousin was sleeping a lot my mum told my aunt 'she's having a baby'. I thought 'she can't be having a baby, she isn't married.'"
"A couple of weeks later she had an engagement party, quickly followed by a registry office wedding. She had a baby a few months later."
- MolassesInevitable53
Baby Trees
"I thought they grew on trees. True story."
- 8inchsalvatorre
"Baby trees, lol (laughing out loud)."
- ILoveYourCat
"I was surprised when I learned how it really happened, lol. I was like, 'You mean there are no trees?' And Mom just shook her head."
- 8inchsalvatorre
They Were Just There
"I don't recall a time where I gave the matter any thought without knowing the reality of it."
"Like, literally, until the day I was first introduced to the concept of birth, I don't think I cared where babies came from."
- N_Who
"Right, the little guys just EXISTED."
- Mizar97
Educated Is Best
"I asked my mom and she told me the truth."
"Educate your kids, folks. They can handle it."
- Bite_Me_23
Spontaneous Babies
"I didn't... They just showed up, honestly."
- badguywindow
"That's what I thought. I was terrified as a little kid that I'd wind up being a teenage mother because I thought it just happened spontaneously."
- dinosore
"Exactly what I thought would happen. Like one day you were just, boom, six months pregnant."
- badguywindow
While these responses might be funny, it's an important reminder of an area in the educational system that's often lacking.
But in the meantime, while the system's curriculum is getting sorted out, at least we can take comfort in the fact that we weren't alone in believing these tall tales.
What is it that makes people confess their deepest, darkest sins to millions of strangers on Reddit? While we may not know the answer, we do know that the following confessions run the gamut from funny to salacious to nasty nightmare fuel. In fact, you might want an Ouija board to send some of these skeletons back to the closets from whence they came.