People Who Accidentally Stumbled Upon A Dead Body Share Their Stories
Reddit user JohnnyNuclear asked: 'Anyone ever find a dead body unintentionally? What's the story?'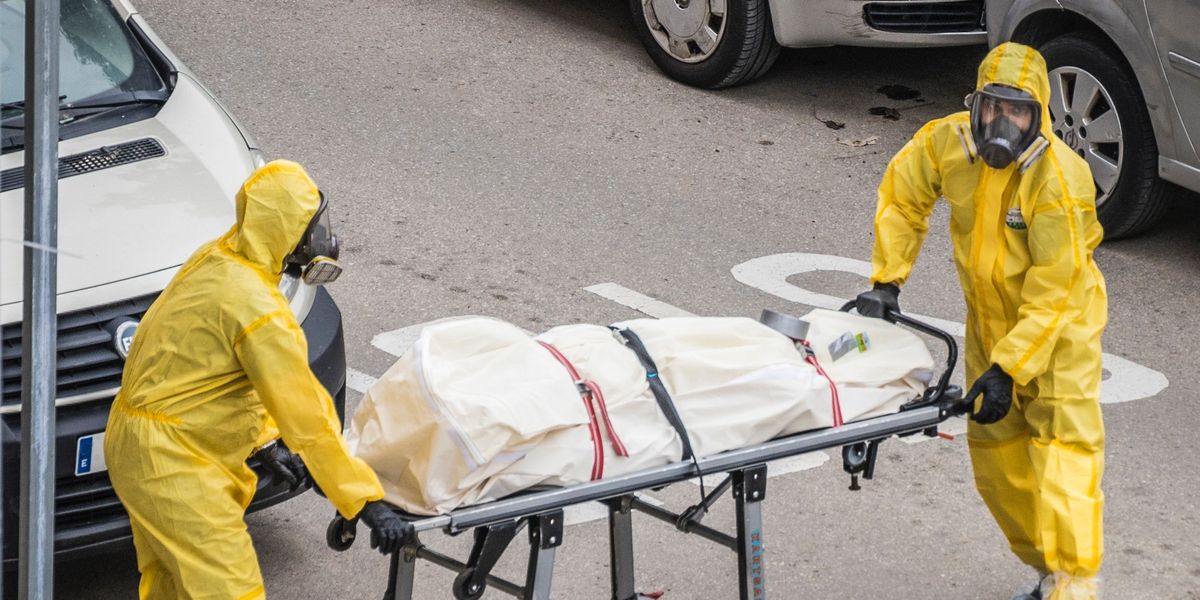 Isaac Quesada on Unsplash
In August of 1982, author Stephen King's publisher—my fellow Maineiac—released his book Different Seasons. It was a collection of four novellas set mostly outside the horror genre King had become famous for.
The four novellas—subtitled to reflect the four seasons—were:

Rita Hayworth and Shawshank Redemption: Hope Springs Eternal
Apt Pupil: Summer of Corruption
The Body: Fall from Innocence
The Breathing Method: A Winter's Tale
The first three became the major Hollywood films The Shawshank Redemption, Apt Pupil and Stand By Me respectively. 1986's Stand By Me helped launch or solidify the careers of Wil Wheaton, Jerry O'Connell, Corey Feldman, Kiefer Sutherland and the late River Phoenix in the critically acclaimed coming of age film directed by Rob Reiner.
I read the book when it was published then saw the film four years later. Both are superbly done and I immediately think of them every time the experience of finding a dead body is discussed.
That is the central plot point of the story—four boys on the cusp of adolescence take a pilgrimage to see a dead body discovered in the woods by the train tracks. The journey is life-changing for the fictional characters.
But what is it like in real life?
---
Reddit user JohnnyNuclear asked:
"Anyone ever find a dead body unintentionally? What's the story?"
The Scene of the Accident
"I was at a family reunion forever ago. On my 13th birthday Papaw and I wake up early to go fishing on the big lake right next to the campsite."
"We get in my uncle's bass boat and start making our way out to find a spot. We eventually come across a jet ski, with the front end and handle bars all messed up, floating amongst some rocks."
"I will never forget it."
"We both immediately looked at each other and we knew what we were going to find."
"We didn't say a word, just took the boat over to the rocks and sure enough, there's a guy face down in the water in the rocks, obviously dead."
"We called the cops and waited so they could find him easier. They showed up maybe 20 minutes later and pulled him out..."
"Apparently he was drunk and riding his jet ski fast as Hell the night before and smashed into the rocks head on. Poor dude, think he was in his 40's if I remember right."
"We fished all morning and didn't say a thing. Didn't catch anything either."
~ ItsNotAToomah69
"Had a paper route when l was a kid. Part of my route was delivering to a retirement block."
"On this day l stepped out of the lift and as l approached the door to the corridor l saw a trail of blood running underneath it. As l opened the door an old lady was laid head first on the floor with blood pouring from her head, her front door open."
"Tried to help her but she was clearly gone. I chucked the paper over her body and into her flat and ran down to the warden's flat."
"40+ years later, remember it as clear as day. Got offered counselling and a trip to McDonald's from the police."
~ Thick_Letterhead_742
"I did search and rescue for a long time."
"I left because I was tired of the lack of rescues and mostly finding or recovering bodies."
"It was pretty draining."
~ Konstant_kurage
Or Maybe the Scene of the Crime
"A buddy of mine skipped school one day to go fishing."
"He thought his fishing line was caught on debris, but as he reeled in a human hand surfaced."
"He called the cops and they yelled at him for skipping school."
"Well, the hand was connected to a whole body."
"My friend just freaked out when the hand emerged."
~ Jolly_Street
"My youngest sister would babysit for the woman at the end of our block. She was a divorced woman with 2 kids."
"The ex-husband hadn't heard from her for a few days and came by her house to no answer. Came to my house to see if maybe the kids were there with my sister and if she had an answer why he hadn't heard from his ex-wife."
"Sister wasn't home but he and I went to the house. Knocked a few times, and then he just went to open the front door. It was unlocked."
"Her body was in the living room. She was murdered and her children were gone (turned out kidnapped by her then boyfriend)."
"The ex-husband was rightfully shocked and terrified, immediately called the police and reported as much info as he knew. My little sister had to answer some questions about the boyfriend, help give a description vehicle type. Just basic stuff."
"The kids were found unharmed at the boyfriend's mother's house if I remember correctly. I know for sure that they were OK and their dad was able to get them safely."
"I think the boyfriend was caught because of his mom. She called the cops once she saw the story on the news."
~ skeedlz
"Playing hide and seek in the woods . I was running after my cousin and tripped and ate dirt over what I thought was a rock."
"Turned over to get my shoe unstuck and saw it was something white and I pulled my shoe out. I got up and saw it was actually a pelvis (I didn't know what the bone was named at the time but I knew what a bone was)."
"I screamed and my older cousins came running out from their spots to see me crying and trying to get away from the skeleton sitting in the dirt."
"We went and told my parents. We were pretty deep in the woods so one of us stayed near by it and another one of us waited about 50 feet away but to where we could still see each other."
"We basically made a trail of human bread crumbs to make sure we got back to the body to show the cops."
"I honestly can't remember why it was there but I know it was only like a year old and partially buried."
~ Space_Junkie02
Sometimes It's Just Natural Causes
"Leaving my house for quick errand briefly noticed an elderly lady parked on side of the road."
"When I returned, her car was still in same location and as I looked closer she appeared unconscious so I stopped but her doors were locked so dialed 911."
"It was determined she had passed away."
~ GaGirl2021
"Had a guy collapse dead of a heart attack in my store."
"He put his full coffee cup down first."
~ Bokuden101
"My friend Vinnywent to a new worksite. The supervisor brought doughnuts and coffee and was introducing everyone to everyone."
"He said this is Joey, Vinny, Jeff, Chad, Morris and then just fell over dead."
"He didn't even finish introducing everyone."
~ Omegaprimus
"Worked at a movie theatre. It was a weekday morning, so usually pretty slow for us."
"Went in to clean a showing of The Hateful 8, there were only two people in the theatre. One in the very back, and one towards the front."
"Walk in to clean the theatre, see the guy up front. Figure he was sleeping, happens sometimes. Say a couple things to see if he'll wake up. He does not."
"Get spooked and call my manager. Manager shook him a couple of times, realized something was wrong, called the police."
"Dude was dead."
~ chernygal
Over 53% of Deaths Occur at Home
"When I was 11 I woke up and was looking for my mom. Couldn't find her anywhere. Walked to her side of the bed and she was dead on the floor."
"That was in 92. She was 27. I'm 43 now."
"My hardest birthday was 28. I felt so young still and my life was just picking up, but I just imagined all the stuff she missed."
~ EndoHaze559
"I had a friend who called me around midnight when I was 15. I had a very lax childhood so both me and my mom were awake, but she wasn't exactly happy about my friends calling late at night."
"She chewed me out before I picked up the phone, so I picked up the phone and yelled at him because obviously I was upset that I had just been yelled at."
"He had just found his mom dead. She died of natural causes. She had been sick for a while, I don't recall what exactly was wrong with her."
"He called me after 911 because he didn't know who else to talk to or how to process the situation and the first thing I say is 'why the hell are you calling me this late?!'."
"I will never not feel like the biggest pile of human garbage for that."
~ Tw*t_Pocket
"I woke up around 2 in the morning to get a glass of water. I walked past my fiance, who I thought fell asleep on the couch playing his video game."
"Went to touch him to tell him to come to bed.. well, he was cold to the touch and wasn't breathing.. worst day of my life."
"We had celebrated our 10 year anniversary just the night this all happened. He had a heart attack in his sleep."
~ alienscrub
Regardless of Circumstances, It Makes a Lasting Impression
"In 2017 I used to work as a photographer for one of the biggest shoe stores in Gdansk, Poland. Like one of those with limited, mostly overpriced rare kicks mixed with normal New Balances and Nikes."
"I was responsible for doing packshots (pictures of the product on white background you see on every website) and more lifestyle type of content for social media. The latter was really fun, because I got to take 5 or 6 pairs and go somewhere to shoot with my friend, who would just put them on for pictures."
"Guy was very athletic so if I envisioned him standing on his hands, jumping very high or running super fast for photos, there was no problem with any of that."
"The golden rule was that location had to match the shoe in some way. For example soccer cleats somewhere on the field, basketball shoes on court, running shoes on track etc...."
"It was my role to get creative with it."
"One day I had to do a pair of Timberlands, some Puma running shoes and Vans' in collaboration with Nintendo."
"I was really looking forward to those Vans because I managed to book a local arcade spot before it opened, so creatively it was dope."
"We shot quick pictures of running shoes on a local track and decided to take Timbs to a nearby forest where we knew there were some old, post-war bunkers."
"It was winter, so grey concrete, some snow and trees seemed like a perfect spot for mustard-colored shoes to pop up."
"And it was in theme since in Poland 6 inch Timbs are more of a winter shoe than work boots."
"So my friend put the shoes on, went to a spot near the entrance to the bunker where I told him to stand and froze..."
"He turned around and said 'Come here and tell me that I'm not seeing what I'm seeing'."
"So there I went thinking he found some money or a phone or something. Nope, there was a body like 2-3 steps inside the entrance. Completely covered with some rugs and cardboard except the creepiest, now engraved in my memory paper white face, with open eyes and open mouth 'looking' right at us."
"He was lying on his side and his head was turned up towards us, which made it even creepier."
"We just stood there for like 20 seconds not moving, not breathing in complete silence. Like we were waiting for him to say something or I don't know, stand up."
"It was clear the guy was dead but we yelled 'hey' a few times because we couldn't believe what was happening."
"The fact that this guy was near the entrace and there was this whole, huge, dark hallway with bunker behind it started to create weird scenarios in our heads straight from zombie/Friday the 13th movies."
"We went back to the car and called the police. Patrol car came in like 2 minutes. We told the two cops where to go since we really didn't want to go there again."
"Turned out it was a homeless guy who got very drunk and went to sleep right after downing a whole bottle of vodka. Froze to death."
"Cops said they knew him, he was about 60, in and out of jail. It took them like 2 hours to take our statements."
"I remember one of them not believing that taking pictures of shoes can actually be a profession so I had to show him the pictures we'd taken already that day."
"We didn't go to the arcade to take those Vans pictures. We went to a bar instead."
~ michal502
Luckily most of us will probably never have the experience of stumbling across a dead body.
But death is an integral part of life.
Whether we witness it first hand or not, it's something we all need to be prepared to face.
Reddit user Romeothanh asked: 'Men who suddenly lost your interest in someone but for a weird reason, what was it?'
Infatuation is a curious thing.
One moment, you can be swept up in major adoration for someone to such a degree that you can't stop thinking about them.
But the next moment, you may suddenly find yourself moving on.

What is it that drives someone to lose their lust for their former object of affection?
Curious to hear from strangers who experienced going from hot to cold in casual dating, Redditor Romeothanh asked:

"Men who suddenly lost your interest in someone but for a weird reason, what was it??"
Questionable behaviors were seen as major turn-offs.
Poor Parenting
"The way she treated her children, her boy was permitted everything and her daughter had to follow very strict rules."
"I didn't have to ask to know what was going on, the boy's real father wasn't her ex-husband but a guy she had an affair with at work, her daughter was really from her ex-husband. She was always resentful of her upbringing and then her marriage for impeding some kind of dreamed life she thought she was entitled to. So the boy was seen as a piece of that dream and the girl was a piece of her boring life but she was also reliving her childhood through her and pushing her to excel in sports, school and manners and reveling in her daughter's accomplishments as if they were hers."
– Telesto1087

Past Grievances
"She accused me of cheating on her in a past life."
"I told her 'I don't remember that.'"
– Breloren
"Sounds like something someone who cheated in a past life would say!"
– thefirecrest

At Least She Washes Her Hands...
"She spat in her hands and rubbed them together because she 'needed to wash them.' I cannot describe the colossal speed at which that switch turned off."
– whitesebastian
"Was she some sort of 1930's farm hand or construction worker?"
– valueduser

There were some serious red flags.
Schadenfreude
"A elderly gentlemen fell in front of us, he took a nasty fall."
"She found it hilarious, instead of helping she just stood there laughing. I helped that person out and I felt so embarrassed for her behavior."
"Also that was the last time I saw her. It was a major turn off for me."
– oxide-NL

Good Guy Vs. Bad Guy
"I invited the girl from my psych course I'd been vibing with to a party. Her car rolled up and I came out to greet her, but it was a dude's car, and she was drunkenly making out with him as I walked up. I didn't flip out or anything, but she slurred her way through some weird attempt at reassuring me that I shouldn't worry, 'cause she was only sleeping with him to punish him because he was a bad guy (apparently that's a thing she does), and that I was a good guy. I didn't ask what happened to good guys. I felt bad for her date, whom she completely ignored the rest of the night. As for the girl, she ended up totally engrossed with the party host's gerbil, tapping on the glass of its cage whispering how she wanted to kill it. I found somewhere new to sit in psych class for the rest of the semester."
– MissionofQorma

I'm Generous And You're Gonna Like It
"She kept buying me stuff. It was nice at first but she kept doing it weekly and demanded I give gifts in return. I asked her to stop and she said "nope this is what I do." Felt like she didn't even care about what I wanted."
– Dry-Enthusiasm3515

Easiest Breakup Ever
"It was a really horrible relationship even this aside but my 'wow i think i actually hate this person' moment was when we were at Badlands National Park. We were just walking out of the gift shop with some other woman when she just let go of the door and it like slammed into that womans face. I said to her 'omg im so sorry' then when we got to the car i said to my gf in like a joking tone 'i cant beliehe you didnt hold the door for her haha' and because she was a very very miserable person all the time this makes her mad and she goes 'well YOURE the man youre supposed to hold the door. I dont NEED to hold the door for anybody' and yeah that one statement alone was very... eye opening for me."
"Seriously the easiest least heartbreaking break up ive ever gone through."
– ILoveTikkaMasala

The Cat Recognized Evil

"My cat didn't like her."
"Brought her home to introduce her to my parents, she meets my childhood cat and. It. Goes. Psychotic. Just for her reaching down to pat him, he panicked, attached himself to her arm, and wouldn't let go, just clawing at her like he found a demon to fight or something. When he eventually detached himself (they were both running around the room screaming as she tried to wave him off her arm) I checked her over and he did some damage. He's never reacted like that to anyone before or since. We broke it off shortly later."
"I found out a few years ago she was in the court system. Why? She tried to kill her own kid. I didn't dodge a bullet because of my cat, I dodged an artillery shell."
– GryphonicOwl
So Rude
"She didn't hold the door open to people just meeting her at the door, would let it slam on people behind her, didn't do the little thank you wave to other cars that let her out, didn't say please and thank you to serving staff. She wasn't overtly rude, she just had a bit of a me,me,me vibe."
– Hellenicparadise

Norwegian Love
"She told me she was pregnant and it was mine, 2 days after sleeping with me for the first (and only) time. Then proceeded to tell me she had a boyfriend."
"I should have twigged earlier really. She flew from Norway to sleep with me and flew back the next day."
– Perseus73

Face Reveal
"I'd been talking to this girl in class I thought was really cool. We ended up going for a bite after class one day and she suggested we go hang out in my dorm room. Hell yeah."
"Then she took off her glasses and she looked exactly like my mom. It was so jarring I excused myself to the bathroom to regroup, but when I came back I couldn't unsee my mom's face on her."
"I made some lame excuse and went back alone. I felt bad about bailing on her but I also how the hell would I tell her the real reason? Either she thinks I'm a weirdo or thinks I'm saying she looks like she's in her fifties."
– OneSmoothCactus

Don't Speak
"My mate ghosted a girl simply because he didn't like her cadence when she spoke."
– Random-chick-98

My shallowest moment was years ago when I ghosted a hot tennis player I was dating because he had a particularly annoying gait.
Anytime we would walk around the city (in New York), he would gradually lean into me and prevent us from walking a straight path.
I thought he was deliberately trying to get close but it turned out that one of his legs was shorter than the other resulting in him taking uneven steps.
When he explained his situation, it weirded me out.

I didn't have the heart to tell him why I could no longer see him, so I just stopped responding to his incessant messages about when we were meeting next.
I remain regretful to this day about my immature behavior, and I wish him the best wherever he is.

A double standard is defined as:
"a code or policy that favors one group or person over another"
However not all double standards are formalized. Most of the double standards individuals face daily are based on customs, stereotypes, traditions or other less formal societal codes of conduct.
Double standards are inherently unfair to one or sometimes both parties.
They may exert control or compliance with gender or socioeconomic stereotypes on everyone or serve to repress one group while favoring the other. But they shouldn't be confused with all unequal rules.
The sign at the amusement park that says "you must be this tall to ride" is there for a very good reason.
Double standards fail to pass any logic test, with some being more ridiculous than others.
Reddit user No-Challenge-3305 asked:
"What's the stupidest double standard you ever heard from someone?"
My Time Vs. Your Time
"I had a production manager who would come in late and leave early most days and then make problems for anyone who needed a half day for anything."
~ TheGreatGrappaApe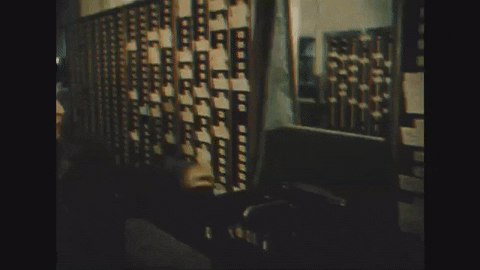 Giphy
"My first manager at my current job was a harda** about hours. Would basically say 'There's the door' if you asked to leave early or come in late, no matter how rare or needed the occurrence was."
"Always talked about how dedicated he was."
"Dude would roll in at 9:30 leave at 11:00 for lunch. Get back at 1:00 and go home at 3:00."
"He constantly talked about how he just LIVES at work... even though we were all there, and he had been seen at the golf course every day."
"One of the funniest moments was when our client was parked behind him, and needed my manager to move his truck to be able to leave, but said 'I'm not gonna ask him to move his truck, because I'm afraid he'll just leave'."
~ bcos4life
"Stealing" What He Gave Them?
"My uncle used to hire undocumented immigrants while complaining that illegal aliens were stealing people's jobs."
"He liked to hire them because they worked hard and were cheap."
~ ScrubIrrelevance
"So he himself was stealing other people's jobs because it's not like the illegal immigrants were able to make the decision to employ them instead of a US citizen or person with a visa."
~ CaptainObviousBear
Just For Me, Not For Thee
"'I want an open relationship to explore my sexuality, but I don't want you sleeping with anyone else'."
~ MamaPagan
"I didn't realize people actually said stuff like this until my most recent ex said it to me."
"I was baffled, to say the least."
~ Vetzero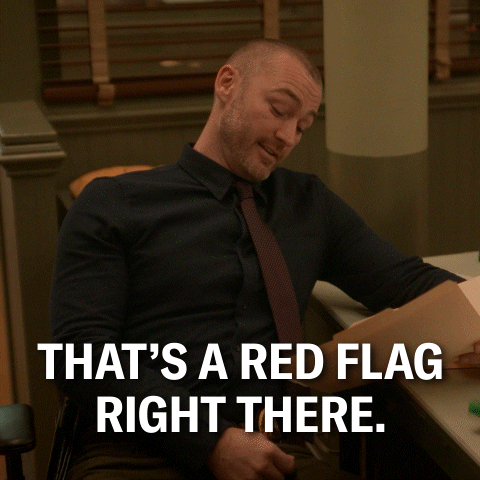 Giphy
They Are "Those People"
"My mom had a problem with welfare recipients until my sibling went on it."
"Then, back to nasty welfare recipients when they got off welfare."
~ Eringobraugh2021
"My cousin is on multiple government programs, and counts the seconds until her 3 separate child support payments come in... then sh*ts on 'Deadbeats' all the time."
"She even bragged about using her EBT to get tattoos."
~ bcos4life
Boys Will Be Boys
"My ex believed that teen girls who fall pregnant while still in school should be expelled and not allowed to finish school at all."
"Sounded like he thought they were contagious or something."
"After a heavy argument I said 'OK fine then boys must also be expelled', but no apparently it's not the same thing."
~ boekieblaker21
Piety Not In Practice
"My aunt calls me a sl*t for wearing short skirts."
"She doesn't know who the father of two of her three children is."
~ Perfect_Patience1109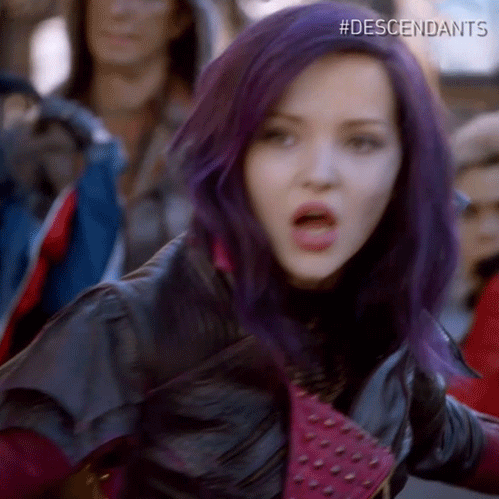 Giphy
"When I was young, a relative used to constantly call me a 'whore' and accuse me of being pregnant, when I had never even had a boyfriend."
"Meanwhile, she was sleeping with someone else's husband."
~ haloarh
"Isn't that usually the way?"
"The one calling people names and pointing fingers is probably the most guilty."
"Hypocrites."
~ NoThanksJustLooking1
It's Only An Entitlement If Someone Else Gets It
"My FIL served in Vietnam. When he came home, he used the G.I. Bill to get a free college degree (in social work)."
"He didn't like being a social worker, so he spent much of his adult life working as an appliance salesman, an electrical supply salesman, or (for significant chunks of time) was unemployed."
"He owned a house and raised two kids."
"When he retired, his sole source of income was Social Security."
"He never paid a dime for medical care because of his VA benefits."
"He sold his house (that he paid like $65k for in the 70's) for a healthy profit, moved to Nevada, and settled into a retirement community."
"If you ask him, he'd happily tell you that 'the problem with this country is all the people and their damned entitlements. I don't know why people don't just get a job'."
~ Redditor
Cheat Codes
"My friend's mom said Men cheating and women cheating are different because men only care about the physical and not the emotional."
"Come to find out, she was being cheated on by her current husband, and I am assuming this is how she coped."
~ Head-Roll6309
"The responses I got to being cheated on from coworkers were different. I was blamed by other people for not giving her what she needed so obviously she should go out and cheat to get those things."
"And I responded with 'Do you think the same about men cheating?'."
"'Of course not. Men cheat because they can't be trusted and will f'k anything they can. Women cheat because they are being mistreated by men and it's his fault she has to go out and do that'."
"Was a great comment to me, the panic attack filled person whose life was falling apart and entire world was destroyed by her cheating."
"I left that workplace pretty soon after those comments."
~ polorat12
TMI, Dude
"Dude I worked with felt I needed to know that he'd have to have a wife and a mistress because he didn't want someone who sucked his d*ck kissing the kids."
"And I was like 'have you considered maybe washing your d*ck better?'."
~ VinnyVincinny
"Really they can't reconcile respecting someone they have sex with."
~ Zer_0
Consent Is For Everyone
"'He can't refuse sex. He's the man. The woman always decides when and where we have sex. Everybody knows that'."
"In marriage counseling, my ex-wife (while we were still married). She was serious, too."
~ Azzizzi
"My ex-wife would get visibly angry when I wasn't in the mood but she was."
"More than once I'd ask her like 'you know how messed up it would be if these roles were reversed, right? If I got mad at you for not being in the mood?'."
"And her response was just 'well, you're a guy'."
~ AutoDefenestrator273
"Ugh, it sucks that you went through that, and I'm sorry. The idea that men want sex all the time no matter what is so damaging."
"Everyone is allowed to not want sex, and I wish people would stop acting entitled to other people's bodies."
"Even when people aren't reacting with anger if a male partner turns down sex, this myth still causes real damage in relationships. I know both men and women who've expressed fears that they're broken or their relationship is somehow dying if the woman has a higher libido or even if the male partner turns down sex once."
"It's awful and I really wish people would stop buying into this idea."

~ VinnyVinnieVee
And Now For Something A Little Lighter...
After these serious topics, let's end on a lighter note.
Unless you're a cat.
Feline Fatitude
"I call my cat chubby all the time but as soon as someone else does it, I get so offended."
~ Green_Bench7560
"I also call my cat fat. He is not. I asked the vet."
"But I'd be super offended if he developed the ability to talk in English and then called me fat."
~ Dmahf0806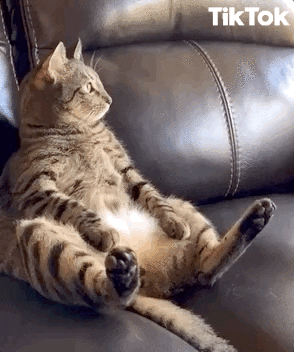 Giphy
"Growing up, we had a cat who was a grand lady but she was kind of a chonk. Pleasingly chonky."
"We took her to the vet for a regular checkup and got a different than usual vet, who came in and said, 'Whoa, well let's look at this little porker!'."
"My parents and I all got mad instantly. We were allowed to joke about her weight. No one else was."
"That's the rule. Also 'porker' sounds so rude."
~ SageThistle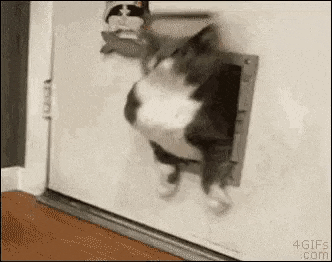 Giphy
Double standards are all around us.
Which ones do you find particularly foolish?
When picking a career, it's a good idea to talk to people who have been in the professions you're considering for quite some time.
My parents wanted me to become a doctor, but I was ambivalent to the idea.
My discussions with veteran doctors convinced me there was no way I wanted to go into medicine.
So what are some other not so great jobs?
Reddit user NocturnalMemeLord asked:
"What are the ...worst professions to have?"
Thanks, Ron
"The worst job to have is being a teacher and the worst company to work for is the Florida Department of Education."
~ Phycopathic
"My poor wife trying to battle school admin for an ounce of support. Such a stressful place to live."
~ Firebird117
Ring, Ring
"Call center employee."
"I only did the job for a couple places and for a mercifully short time, but oh my holy God that gig is soul-crushing."
~ gogojack
"I worked in a call center for Cox Communications. All the upselling, pressure from supervisors, demand on stats, it made me depressed."
"I worked there 2 and half years and it was not until I left I realized majority of my time there I was depressed. I just did not care hardly about life."
"I'm much better now, much happier. I kept journals from that time, and I've reread them. I would not recognize myself from that person then."
~ UnusualLight0
Com On
"I won't name the company I worked for (it rhymes with Bomcast), but call center was the most draining experience ever."
"Limited tools to help very (and justifiably) angry customers, coworkers that mess up then pass the problem to you, and AI tools testing job performance that feel BEYOND rigged against you."
~ Antiumbra
"I worked for Comcast in their retention call center. Most depressing job I've ever had."
"Getting cursed at every single day and they expected us to hit sales. My friend from there has a call recorded of a dude telling her to kill herself."
"Every change they made to the TV packages was sh*tty for the customer and I knew it'd just be months of getting yelled at for the same thing."
"Nothing like the God awful phone tree to really prime people up getting pissed before they finally manage to talk to a live person."
~ DomoInMySoup
Beaten By the Beat
"I am a journalist. My son just got his first job at the convenience store around the corner."
"He makes more than I do. I love my work but don't go into journalism for the money."
"Yeah, I definitely don't make enough for the therapy all those courtroom photos have put me in, for sure."
"My publication (print) is a small one, in a small town."
"That means when tragedy strikes and I have to cover it, it is, very often, someone I know."
~ LizardPossum
Live at Five
"Came to say local TV News Producer/Reporter. Low pay, high stress and toxic work environments."
~ zhitsngigglez
"Which is a real shame since local news was always so important but is now disappearing in many places, and that tends to have many negative consequences at the city/municipal/community level."
"Local news acts as something of a public service at the community level, educating and shining lights on important issues facing communities while seeking to provide the information necessary for citizens to solve those problems (or making informed votes for people who can/will solve them)."
"Unfortunately, local news rarely has the audience or reach to pay for itself, then they get gobbled up by larger regional/national chains, start focusing less on local issues and more on pushing provincial/state or national narratives of the big chain, then dismantled and shuttered as cost-saving measures by the struggling national chain."
~ Infamous-Mixture-605
*cough*
"Shisha/ hookah lounge worker."
"Late hours, usually minimum wage and you might as well smoke 20 packs of cigarettes a day because you have to start up the hookah for your customers and constantly be around fumes."
"You're basically burning up your lungs for barely a living."
~ homehermitaliv
Helping Those Who Don't Want Help
"Therapist in a skilled nursing facility."
"Pressure to give therapy to residents who don't want it or need it; pressure to bill 90% of your day with NO excuses; no paid holidays; no over time, no raises unless you change jobs starting over with 1 week vacation/year."
"And of course giving customer service to people who are sick/not feeling their best."
~ Help_I_am_a_bug
"My wife is a therapist. She has done therapy in treatment centers a lot and dealt with a lot of people who didn't want to be there but were court ordered."
"Given therapy to people who are there sometimes because it is that or prison."
"Talk about people who don't want to do therapy. And it was for a non profit, so wages were low."
"Also she was on a team that worked only with chronically homeless people at a different time."
"It was hard but very important work. She would often go to places most people are afraid of."
"But now she runs her own private practice. She still has a tendency to take on too many clients that take a large toll on her, she refuses to take 'boring' clients, but she is much happier."
~ VulfSki
Have You Tried Turning It Off
"Never do general tech support, 100% of the clientele are old people who don't know how to use computers and basically get scammed into signing up for your tech support services."
"Legally it's not a scam because they make the customer sign all these waivers to protect the company from getting in trouble for scamming them."
~ Redditor
Now We're Cooking
"Chef."
"Life is unfortunately as bad as the rumors says."
"Nothing lives long in that world."
~ ThePinkyArmy
"And it seems to suck on every level from frying burgers in a bar to three Michelin stars, there is no cushy position at all."
~ OldMork
Like a Puzzle
"Working for my self installing tile. The worst career. Glad I am retired from that profession."
~ Lucky4you21
"My father installed floors for a living and would occasionally install ceramic tile. The pay, as well as the standards, varied widely throughout the country."
"Arizona was probably the worst, he made less than half what he made in the northeast (New York and Pennsylvania)."
"I worked with him a lot during my childhood and as young adult, but I never wanted to do it as a career."
"The work is just too physically demanding and every day was a new adventure in stress as you encountered inevitable problems and challenges on the job."
~ HeartyDogStew
At Risk
"Any kind of residential facility for 'at risk kids'."
"It's like being a teacher, but 3/4 of your group is that kid and you don't have a lesson plan, and you're with them all day, and you get paid less."
"Only upside is my facility was quasi-military, and the first few weeks is like a boot camp, and if you establish yourself right away as someone not to be messed with and maintain it, your days are a bit easier."
~ endless-reproachment
Fresh Air Doesn't Pay the Bills
"Forestry technician is an awful career path."
"You are required a post secondary education, and you get paid about as much as a McDonalds worker often to risk your life and safety in deep bush.
"However, you do get to drive quads and shoot guns on the clock."
~ osamabeenpoopin
"Hiking around the forest is damn fun though."
"Running into cougars and moose, taking your lunch on a mountaintop...
"I miss it. I made way more sitting at a desk but I was bored to oblivion."
"I have permanent scars and about a dozen pairs of trashed jeans from those damned jackstraw piles."
"Still, I'd rather be ripped up by downed trees and stalked by cougars all day than sit at a computer for the rest of my life."
~ Competitive-Air-6531
Not a Rx for Happiness
"Pharmacy tech. Lunch breaks were just approved due to a mass exodus during Covid. We didn't use to get them in retail. We still don't on my night shift."
"Every single second of my 12 hr shift was on my feet, never sitting down, never looking at my phone, never taking a break, never getting a lunch. Doctors yelling, nurses yelling, patients dieing and having to carefully use a needle and drugs to spike a bag."
"We couldn't wear any makeup or have nails done (IV pharmacy). Constant turnover. For $20/hr."
"I got denied asking for a vacation I put in for 3 months prior because they couldn't find anyone to cover me and told me to find it myself."

"Pharmacy techs and pharmacists are severely underpaid nowadays for the stress that they endure. And many are quitting."
"It was hard as heck to get a job as a pharmacy tech in the 2000s—you had to network! That's why so many retail pharmacies are cutting hours and closing."
"Getting berated by customers because their insurance companies suck (not the customers fault though!), worrying about being held at gun point because that has happened to me in retail, and not trying to accidentally kill someone with the wrong dose."
"There are many people who have zero college experience or an associates/bachelors degree that make more than pharmacists!"
"Meanwhile pharmacists have $100k student loan debt for a doctorate degree barely making $100k in some places for a DOCTORATE degree. Insane to me!"
~ vanillaroseeee
Well, Actually...
"The guy that pumped my septic. That looked like a sh*tty job."
~ Ok_Accountant1529
"That's what I thought about septic installers too but then I had mine redone and I actually think that installing (not pumping) systems would be a good gig."
~ H34thcliff
"I live in an area where most people are on septic and have dealt with a lot of these guys."
"I can tell you to a man, they own the vac truck, make you see the before and after, and then fix your sh*t. Always good honest guys."
"Also, I think they make a pretty decent living."
~ Badfish1060
Well, you read it here.
Septic installation and pumping is the profession of choice.
What do you think?
When I started college, I had every intention of cooking all my meals. It became very apparent very quickly that I simply didn't have the time to accomplish this, and I became the Takeout Queen.
I ordered food constantly. Between getting a monthly "allowance" from my dad (intended to go towards groceries), finding coupons taped to my apartment door everyday, and essentially being "allowed" to tip less than handsomely since I was a college student, I was able to afford this.
When I graduated and moved into my own place, things changed. I was too old to not tip properly, I didn't get any supplementary money from my family, and I had more expenses, such as rent. Still, I continued to order food, and it became my main expense.
My friends tell me the way I order food is only meant for "rich people." I have to skimp on everything else in order to have enough saved to support this. It's definitely true, but I don't think this habit will ever change.
I'm not the only one that does "rich people stuff." Redditors do lots of things that is classified that way, despite not being rich, and they are ready to share their stories.
It all started when Redditor Abbas_Noorani 16 asked:
"What is some rich sh*t you do even though you are not rich?"
Ravenous
"Food. I buy what I want and I try new stuff. I like cooking."
– 34i79s
"Grocery shopping without concern for budget is what made me realize I had made it back in the day. Good times."
"Now I have hard budgets again and it truly sucks. You question every damn decision and convince yourself to do without or downgrade to the lowest priced quality."
– txmail
"On the same boat. The other day I looked at expensive butter that I used to stock up on without even thinking twice and sighed."
– cat101786
Monthly
"Forget to cancel my free trial."
– Adept_Insurance5550
"Damn. Thanks for the reminder."
– -Bk7
"I'm still a member of AOL."
– __SpeedRacer__
Too Hot
"I leave the fridge door open when getting the butter out even though my dad said it would cost billions and send us to the streets."
– frank-sarno
"I leave the front door open when I pop out to grab my mail. Took me years of living on my own to realize the AC bill doesn't shoot up by hundreds of dollars if I do that."
– MelodramaticQuarter
Necessities
"Buy the good toilet paper."
– FrankGehryNuman
"Absolutely!"
"Good toilet paper. Can't stand cheapo toilet paper, you give yourself a surprise when your finger goes through the paper when wiping your chuff. Don't get me started on that stuff they used to have in hospitals! It was awful - sandpaper that didn't soak up but rather moved stuff 🤐"
– helensmelon
Clean And Sweep
"I have a maid that comes weekly. I've found that my sanity is worth the cost."
– Eringobraugh2021
"Weekly? Oo la la!"
– a**ypantz72
Comfort Matters
"My thermostat stays at the temperature setting of what is most comfortable to me and nothing will change that."
– Cyb3rTruk
"Lol this really outlined how different climates can be. My thought was "Yeah, I'm going to be as cozy and warm as I want and not freeze in the comfort of my own home.""
– McCoyIsFun
Double
"Some days I have two sandwiches at lunch. I smile as I watch all my fellow proletariat eating their single sandwich."
– ShambolicPaul
"Brotip: Cut your sandwich an infinite number of times and rearrange the pieces into two full sandwiches. Don't give your money away to Big Sandwich!"
– NotInherentAfterAll
Sparkling
"Paying for car cleaning."
– angydevil
"Justified, tho my dad would kill me."
– Abbas_Noorani
The Big Cheese
"I sometimes buy name brand cheese instead of the store brand."
– NeuroguyNC
"Tillamook or nothing for me! I'll buy store brand beans and paper towels and other stuff. But not for my cheese!"
– VariegatedThumb
Replenish
"We have a garage fridge that is full of all different kinds of beverages."
– SixStinkyFingers
"It's not the fridge itself, it's keeping it stocked!"
– 4x32Studio
A House Is A Home
"I own a house...."
– 1d0m1n4t3
"Oh damn rich people sh*t."
– Abbas_Noorani
"We shouldn't be able to joke about owning a modest home being rich people sh*t. Anyone who works full time should be able to afford a home."
– 1d0m1n4t3
Write Better
"I buy the gel comfort pens. Makes me feel I'm a higher class when writing at work. Smooth crisp consistent ink."
– UltraCoolPimpDaddy
"I have gotten into arguments over people stealing my G2 .07."
– savvyspoon2
Me Too!
"I buy small trash bags for the bathroom trash bins. My whole family uses grocery bags, but I don't like how they always rip at the bottom."
– Deleted User
It's Required!
"No Margarine in my house, Butter Only, and lots of it. My arteries think I'm rich."
– weisblattsnut
Unused
"I have HBO but I don't watch it."
– MillionToOneShotDoc
"I have Netflix, Prime, Hulu, and Disney Plus. Don't watch any of it. Watch YouTube all the time and I'm too stupid to get Premium."
– AngryDerf
Now, that's the definition of having money to burn!
Of course, I wouldn't know. I need to save money for my food!