A panda named Lee Lee, housed at the Chendgu Zoo in China, recently gave birth to a healthy pair of twin cubs.
While it's not uncommon for pandas to give birth to multiple cubs at one time, the knowledgeable staff is aware of a panda's inherent tendency to give all of their attention to one cub, and neglect the others.
In order to ensure the twins' survival, the Chinese zookeepers have found a way to pull a fast one on Lee Lee.
---
A BBC Earth special narrated by David Attenborough demonstrated how the zoo's staff switches out the cubs so that Lee Lee can give equal care to both twins without her even knowing it.

"Pandas almost always abandon one cub," Attenborough narrates in the video.
It's thought they don't have sufficient milk or energy to care for two.
It has been 18 days since the twins were born, and Lee Lee remains oblivious to the fact that she cares for both cubs at different times. She's convinced it's the same cub.
New panda mom Lee Lee scammed -Aawww https://t.co/DsL4wobkL5 via @mashable

— Pattie (@Pattie)1534641948.0

Facebook
The zoo keepers switch out the cubs day and night while keeping detailed records of how much time Lee Lee spends nourishing them.
They distract Lee Lee with a bowl of honey water while they attempt to grab the baby held in her arms.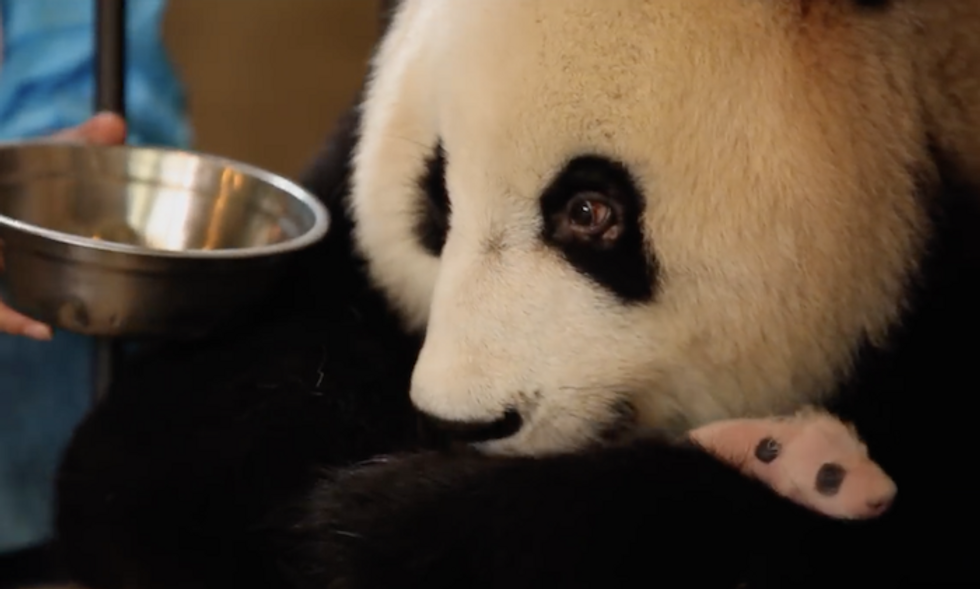 Lee Lee is tempted with honey water.(BBC Earth/YouTube)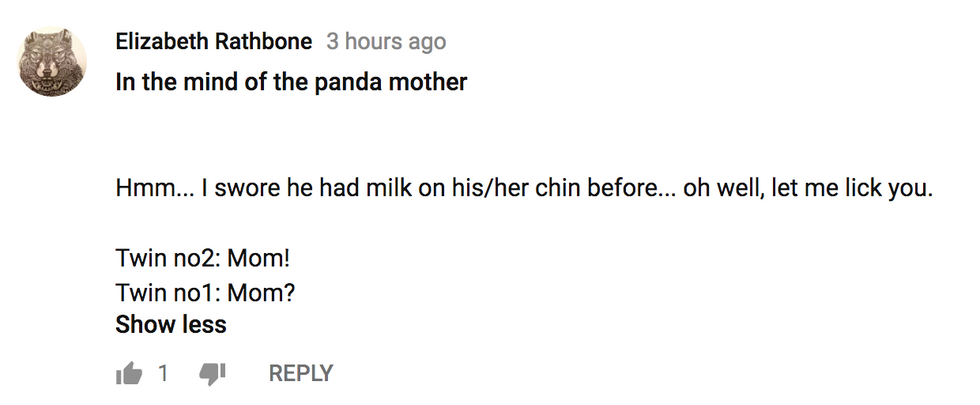 Facebook
Not only is it a fascinating tactic to witness, it's also undeniably adorable.

Facebook

Facebook

Facebook
Attenborough ends the video by highlighting the future:

"Chengdu's technique of twin-swapping at last opens the way to a possible 100% survival rate in newborn captive cubs."
According to BBC News, the giant panda population recently changed its status from "endangered" to "vulnerable." The update was a part of an International Union for Conservation of Nature (IUCN) Red List announcement.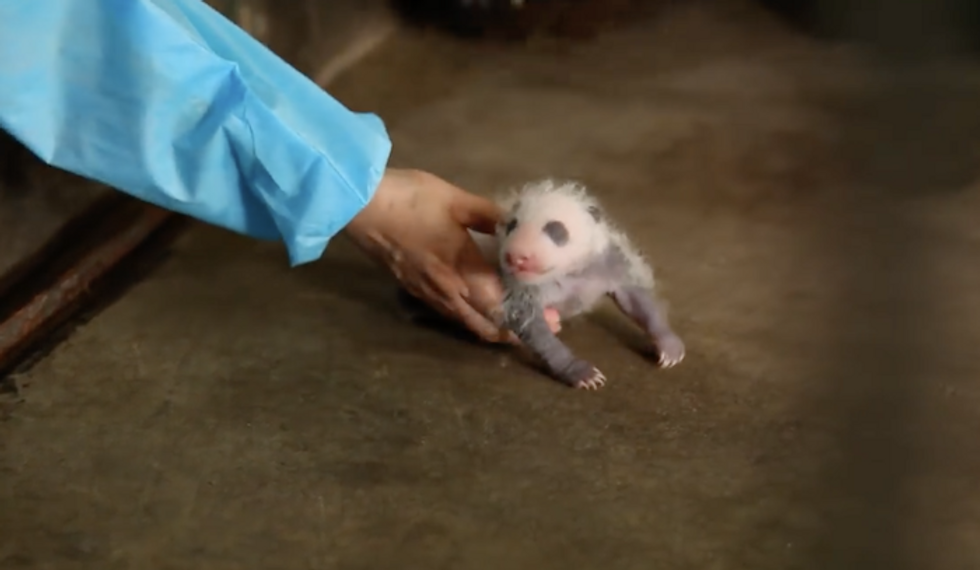 The second twin is ready for its next shift.(BBC Earth/YouTube)
The IUCN's Threatened Species report credited China's effort in saving the giant panda population.
"Evidence from a series of range-wide national surveys indicate that the previous population decline has been arrested, and the population has started to increase."
"The improved status confirms that the Chinese government's efforts to conserve this species are effective."

Facebook

Facebook
Sometimes, being bamboozled can be good thing. It certainly worked out well for Lee Lee's cubs!