Overly Prepared People Reveal The One Thing That Saved Them A Major Headache
Life will always through us curveballs. You can prepare and prepare and prepare to a fault but things will still go awry. It's how you handle yourself in those moments that matter. We must have a mantra, a count to ten mini-break, whatever can get you over the hurdle that the situation you planned meticulously has blown up in your face. But you can be saved.
Redditor u/OvertOperation needed to find some ways to avoid stress by asking... What "you know what, just to be safe..." thing you did ended up saving your ass later?
---


Reddit user Animeking1108 asked: 'What infamous movie plot hole has an explanation that you're tired of explaining?'
A movie is only as good as its ending.
Unless audiences are left with a major cliffhanger under the premise there's a planned sequel, all plot points should be resolved to a degree.
However, even the best films that are thoroughly satisfying and enjoyable can lead to a disappointing finale that leaves audiences hanging with no promise of a follow-up. It can be frustrating.
And then there are the thin plot holes that are so arcane, it's nerve-wracking trying to make sense out of them.
Yet, there's somehow logic in them that escapes the minds of audiences with short attention spans.

Curious to hear examples of these, Redditor Animeking1108 asked:

"What infamous movie plot hole has an explanation that you're tired of explaining?"
And...action!
Scenes from these thrilling films left some audiences stumped.

Beast Follows Feast
"In Jurassic World, Claire didn't 'outrun' the T-Rex (in heels) … because it wasn't CHASING her. The dinosaur was conditioned to equate the flare with feeding time so it was patiently following her to an anticipated meal. The situation is similar to how zookeepers can have (limited) interactions with lions and bears."
– PARed717
Choosing Correctly
"How does Sarah Connor know which button to press to crush the Terminator in Terminator(1984)?"
"Because she accidentally presses it a few minutes earlier and it set the crusher off, it what lead the Terminator to find them."
– SuvenPan
"Oh, like in The Incredibles where Elastigirl has the remote and Bob tells her to push that button again."
– DBSeamZ

The Glitch In The Machine
"The matrix reloaded the scene where Neo is talking to the architect, the screens behind them are not other ones, it is the predictions the machines are making on Neo's responses, most of the scenes are incorrect in those predictions, except for when Neo must choose between Trinity and all of humanity, the machines nailed that response on all screens."
– Omegaprimus

These classic examples left some viewers completely flummoxed.
Getting Intimate
"There was a whole topic on the front page a while back about The Truman Show asking about what happens when Truman wants to sleep with his onscreen wife, is that upsetting to her because she's just an actress, how do they avoid showing it on TV. People offering all kinds of explanations like 'he was raised not to know what sex is.' I thought I was going crazy because not only does the movie directly address this (two guys watching the show complain that the camera always cuts away when Truman and his wife go to bed) but it's an actual plot point in the movie that she's trying to have a baby with him so that they can start Truman Show Phase 2, and his obsession with a woman they kicked off the show years ago is ruining the director's plans."
– plankingatavigil

Remembering Memory Loss
"In Memento, people always wonder how a guy with short-term memory loss remembers he has memory loss. But he's conditioned himself to say it, just like Sammy was subjected to conditioning in the flashbacks."
– wakeruncollapse
Eavesdropping
"One of Charles Foster Kane's servants was outside his bedroom when Kane said 'Rosebud.' The door was wide open. The dialogue later confirms that a butler heard Kane's dying words and reported it to the paper."
– TheNavidsonLP
Establishing Reality Up Front
"FRIENDS. 'How did they pay for that apartment on their salary in New York?'"
"The very first episode, Monica mentions that her grandma owned the apartment, and she would never be able to afford it otherwise!!"
– PleasantFix5
"And it was rent controlled, plus i think it was an illegal sub lease and they had to hide that from the super."
– turkturkeIton

Playing On A Steretype
"I am so late to the party but… Legally Blonde"
'OMG, a dumb blonde sorority girl studied for the LSAT for a summer and aces it? Bullshi*!

"No. No, the point is that Elle Woods was never a 'dumb blonde.' She was always brilliant. Literally the first scene is her interrogating the salesperson and catching them in a lie because she was observant and smart."
"Rather, Elle was pigeonholed by the circumstances of her looks and her privileged upbringing to pursue a vapid life. While inspired by the wrong reasons, it results in her breaking the mold she was confined in so that she is able to reach her full potential."
– Spectrum2081
Is it too much to ask the audience to suspend their disbelief?
It depends on the movie.
Witnessing The Supernatural
"People sometimes wonder how Indiana Jones initially remains sceptical of the mystical events happening in the second film, when he just witnessed a magical ark mass killing a bunch of Nazis in the first film."
"But that's because the second film is a prequel."
– chillyhellion
Accepting The Mythical As Real
"Also the majority of artifacts and myths Indiana Jones interacts with are completely mundane. They have fascinating cultural significance and implications on history, but they're ultimately just mundane. The encounters with the supernatural are clearly rare exceptions he gets caught up in, not his primary field of expertise."
"Like, even if literally Atlantis was discovered right here and now today, that doesn't mean the lost continent of Mu, or the city of El Dorado, or the lost colony of Norumbega, or anything else is real. It means Atlantis is, apparently, real."
– wererat2000

Heightened Awareness
"On watching The Sixth Sense it may seem completely improbable that Bruce Willis' character didn't realize that he was dead. Yet it's explained right there in the movie: ghosts see only what they want to see."
– prosa123

What makes the moviegoing experience enjoyable is the assessment afterward with other cinephiles.
It's fun to discuss the contrasting takeaways each person may have had from watching the same movie.
Occasionally, there are plot holes that seem easily identifiable, but wind up having a perfectly logical explanation behind them, which warrants a second viewing.
But one movie that my friends and I had a difficult time figuring out was Back to the Future.
Even though Marty successfully corrected the course of time with his parents falling love, wouldn't they have recognized their son when he eventually became a teenager?
They each interacted with the catalyst–their future son–who brought them together in the first place after all.
But that's just an example of the suspension of disbelief.
Sometimes, you just gotta go with it.

There are certain things that are bound to get you fired in just about every profession.
Being nasty to colleagues and clients/customers, misusing company money, and first and foremost, not showing up to work.
When it comes to teachers, however, there are even more rules that others might not think of that are guaranteed grounds for dismissal.
Or so we think.
As some teachers manage to get away with shocking, if not downright apalling behavior and still manage to stay in the classroom, and out of the rubber room.
Redditor stockstandardly was curious to hear some of the most outrageous things ever done by teachers who managed to hold on to their jobs, leading them to ask:
"What DIDNT your teacher get fired for?"
You Thought There Was Only One...
"Y4 teacher put gaffer tape over the mouth of talkative students."
"Regularly."
"History Teacher invited me (16yo) over for beers and smokes."- stockstandardly
It Is Possible To Be TOO Close...
"Y5-7 gym teacher showered with us (the boys) because apparently there was chewing gum in the drain in the teacher's shower." - Runkepapir
Nobody Knew, Or Nobody Did Anything?
"I knew of two girls in my grade (age 16-17) that had inappropriate relationships with two separate teachers."
"Nobody was punished because nobody knew."
"Which makes me think this kind of thing probably happens all the time."- Green0livesAndHam
No Harm, No Foul?

"We had this little old lady for our all-male music class(16 years old) and she loved us and we all loved her."
"When we left the class she would slap our bottoms and we'd joke around trying to not get hit and dodging it and just goof off."
"We knew it was absurd and inappropriate and so did she but we all thought it was hilarious."
"I was always worried someone would narc or another teacher would see it and say something."
"She was the best. Hilarious woman and a good teacher."- SkinkaLei
How Much Proof Do They Need?
"Purposely slamming a student's hand with the door."
"Hard."
"Happened a year after I graduated hs but there's video footage of it out there somewhere."- lecstasy
Schools Should Be A Safe Haven...
"Telling the whole class to beat me up after school and defending them when I defended myself."- QuiescisMagna
'Spare The Rod And Spoil The Child"?... ABSOLUTELY NOT!
"I remember when I was in elementary school and my sister as well."
"My sister would always come home complaining of her bottom hurting and having trouble sitting."
"Back in school days during the 80s, they would give wooden paddle licks to kids for misbehaving, etc."
"My mother confronted my sister one day for all the complaining."
"She made my sister pull her pants down and saw multiple bruises on her bottom."
"My sister confessed that her teacher was giving paddles to her for however many multiplication problems she missed on her tests."
"Apparently, she was getting licks quite frequently."

"The next morning, when dropping us off at school, my mother was infuriated and stormed into the office and gave them a piece of her mind."
"Showed them the bruises on my sisters bottom."
"My mom fought hard to get the teacher fired, but they never did."
"The only thing they did was move my sister to another room, and the teacher stopped paddling kids."
"My sister never told my mom she got licks."
"I never did either.'

'Because you were scared of getting in trouble at home."
"Because getting licks at school meant you got in trouble at school."
"You didn't want your parents to find out."
"Can you imagine what would happen to the teacher in today's world?"- Safe-Block-7993
TEMPORARY LEAVE?!?!
"8th grade science teacher was asked if putting hair in dry ice as an experiment would create a reaction."
"Teacher said 'let's see'."
"And proceeds to grab scissors, walk to said student, and cut off a two inch chunk of hair, close to her face, halfway down her waist length hair."
"You could hear a pen drop as he wordlessly walks over and tosses the chunk of hair into the box of dry ice."
"No reaction but he was put on temporary leave a week later."- InternalDreadIncomin
Learning By Anything But Example
"11th grade, teacher was clearly not heard by even a single student to say during a bomb threat that she hopes they blow the whole place up."
"This is after her husband got fired for knocking up a student."
"Not a single person heard her loudly proclaim she wanted the school to go boom, so she wasn't fired."
"Lol."
"Loved by all is an understatement."
"Another teacher 9th grade year wasn't fired for backing my friend into a corner and looming over her with his hand on the wall above her head."
"F*ck you, Mr Hanks."- GreenOnionCrusader
Far too many students feel unsafe at school for a variety of reasons.
Their teachers should never, EVER, be one of them.
And one bad teacher has the ability to ruin it for all the extraordinary teachers out there.
Just because someone is an adult or a parent doesn't mean crazy things can't fall out of their mouths every so often.
Sometimes parents say the darndest things.
That's why we should always have a pen or a recording device at the ready.
I suggest the phone.
Just wear fitted tees with pockets and hit record.
You have know idea how much having receipts will pay off mentally later.
Redditor TheGasMove wanted to hear about what things parents have said to their kids that left kids SHOOKETH, so they asked:
"What has a parent said to you that made you go WTF?"
The amount of things my mother has said to me that has left me gobsmacked is endless.
I should've kept a journal.
Comedy gold.
The Proof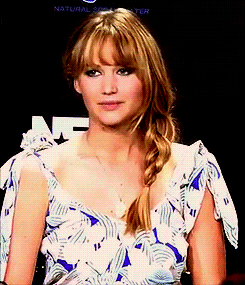 Jennifer Lawrence Reaction GIF
Giphy
"After I told my mother that I didn't open up to her or my dad because I didn't trust them with my emotions, she started screaming that she hated me. Like, girl, this is exactly why I don't tell you things 😂."
LandPiranha63
Lessons Learned
"My mom told me that women pooped babies out of their butt. I believed this until I was 12 or 13. Boy, I got laughed at when I used this as my answer when asked in Sex Ed."
Eastern-Operation275
"I (27 F) have divorced parents and my mom always taught me the proper anatomy for things and that it's nothing shameful. On the other end, one day when I was at my dad's, a stray cat gave birth on his porch, and my stepsisters (same age) told my half-sister that it was coming out of the cat's butt, and I was like dude what? I questioned them, and they gave me scornful looks like I just said something offensive. LOL."
SpaceTimeBurrito
SURPRISE!!!
"A few months ago I had gone to do a surprise visit to my grandparents on my dad's side. While I was driving up their property I saw them walking in their groceries and witnessed seeing my dad for the first time. I had never met my dad in my life but knew my grandparents."
"I walked up and greeted my grandmother and she ushered me over to talk to my father. As I went to greet him this dude threw his hood on and jumped in his truck and locked the doors and said no words to me. Never in my life have I witnessed a grown man run away like that."
Dabtoker3000
Facts...
"My father once told me that between my brother and I, I was his favorite. This caught me off guard because I thought parents weren't supposed to have favorites."
fun_Dip_fan
"My dad once told me I'm not his favorite. So I told him he's not my favorite either. Proceeded to get angry."
Honest_Math_7760
"It's problematic to share with your kids that you have a favorite."
LackEfficient7867
Bald Choices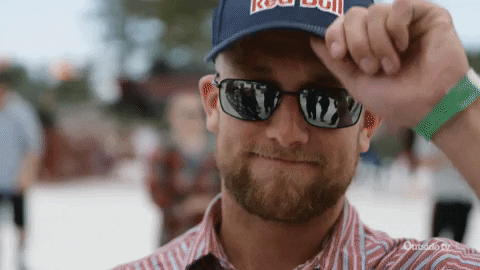 Regret No GIF by Outside TV
Giphy
"I shaved my head at 21 and kept that hairstyle for the last 28 years. My dad walked into my room when I was 26 and asked me for a comb! He looked at me, thought about it for a second, and laughed. RIP dad. I miss you."
Content-Damage8406
It's my hair. I'll do what I want to.
That's the kid's motto.
Adults not so much.
At least that was my experience.
Why Bother?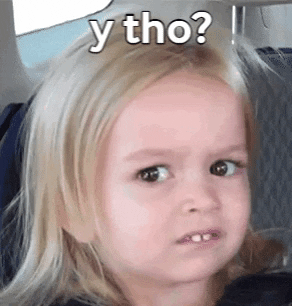 Ytho GIF
Giphy
"When I called my mother to find out a good time of year to visit her she said, 'What for?'"
Space_T0ilet
Sure Papa Joe!
"Wasn't my parents but my Grandpa."
"'Josh can you take me to see Marge?' Marge was his long-time girlfriend who had Alzheimer's. My GP was in his 70s at the time and we took away his car because he was a dangerous man behind the wheel, to say the least. 'Sure Papa Joe!' That or PJoe was his nickname."
"Drive him to the place Marge was cared for at. Stop at the front and ask 'How long until I come back?' He replied 'Give me an hour. That should be long enough for us to have sex.' I start crying laughing and he leaves with a giant smirk. I could never look at him again without thinking or saying 'Almost 80 and still getting after it, WTF!"
ackbosh
The Joker
"Oof. I hadn't talked to my dad in 15 years. I decided to reach out (for certain reasons and not to restart a relationship). He asked if he could ask me about my life. I let him. I told him, among other things, I was in a wonderful relationship with a terrific gal."
"'Is this a real relationship or like the girlfriends I had when I was with your mother.'"
"I was equally glad I disowned him 15 years ago, disappointed a man and a father would speak like that to his estranged son, and angry that he was the father I was born to. He is just one big joke to me."
Silence-brothers
Chop Chop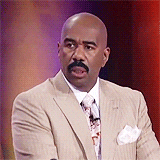 Steve Harvey Reaction GIF
Giphy
"I would often visit the kitchen to watch how my mother cooks. One day when my father saw me coming out of the kitchen, he said 'You keep visiting the kitchen, your penis and testicles are gonna fall off. That's how girls are made." Context: I was 7 when he said that to me and we are a Korean family."
DeepSleepr
Learning to cook, is a great survival skill.
More dads need to get onboard with that.
There's a misconception that some foods are so superb in flavor or quality that everyone will love them, but taste is extremely subjective. A person's sense of taste can vary greatly even within the same family.
There's also some debate about the capabilities of the human tongue.
Biology suggests human taste buds only detect four flavors:
sweet
bitter
sour
salty
But most culinary experts speak in terms of seven flavor profiles:
sweet
bitter
sour
salty
meaty/umami
cool/minty
hot/spicy
What one person tastes is likely not an exact match to what someone else does.
Some people love spicy foods while others feel physical pain when eating foods featuring chilis. Some people are sensitive to salt while others add extra salt to everything they eat.

Because our sense of taste is so individual, it's inevitable some popular foods won't be palatable to everyone. And that's not even considering texture, smell or appearance which can also turn a diner right off.
Curious about which foods left people disappointed, Reddit user cloudtdaz asked:
"What food have you tried liking but just can't?"
Peeps
"Peeps,the Easter sugared candy."
"I like to think I can digest anything covered in sugar BUT NOT THAT...."
~ Asapdustybraids
"They're best when they're stale. I can't eat them fresh."
~ Vicktrolia
"My grandmother would send them to my dad every single year. He would leave them in the cabinet for probably 2-3 years. When the new pack arrived on Easter he popped open the 3-year-old pack."
~ DrKennethNoisewater-
"He dry aged peeps. That's incredible and terrifying."
~ BeesNeverSting
"Peeps are some of the foulest creations that have ever hit the food realm. Whoever invented them needs to have their existence removed from history."
~ shatteredhelix42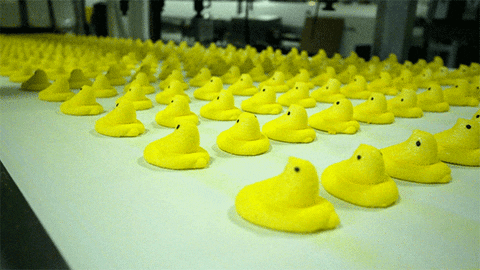 Giphy
Grape-Nuts
"Grape-Nuts."
"I hated them as a kid but as an adult I decided to try them again, thinking maybe my tastebuds had matured by then."
"Nope. They were still just as awful as I remembered."
~ kanna172014
"My grandpa used to eat them every morning with coffee instead of milk."
"I'm not sure if he was lactose intolerant or what but good grief, I can't imagine what that combination tasted like."
~ hornet_teaser
"As a kid, I never felt more lied to."
"I liked grape juice and grape flavored candy, so why wouldn't I like 'Grape-Nuts'?"
~ triton2toro
"Hate the cereal, but love the ice cream."
"Not sure if it's just regional, but here in Maine Grape-Nuts ice cream was around for decades. I think only Gifford's still makes it commercially."
~ LakotaGrl
Just Offal
"Intestines/innards of any kind and solid portions of fat on meat."
"One of my husband's favorite dishes is barbequed intestines (Japanese barbecue) and I can smell its appeal, but I physically can't deal with the texture."
"And it really saddens me because I've always wanted to eat menudo and I know the soup is bomb AF 😭."
"I think I have some sort of fat/chewy PTSD from when I was forced to eat gristle off of meat as a kid."
~ LeocadiaPualani
"Yeah I can't do innards either."
My mom loves that stuff because 'it was the cheap stuff back then" and they had a big family. I guess I'm glad I'm an only child."
~ ilovepeachpie
Black Licorice
"Black licorice."
"I've accepted my DNA just can't stand the stuff."
~ slimpawws
"My mom loves it. She makes it look so good."
"I'm 29 and I still think 'hmm maybe this time...'."
"Nah. It's like tar vomit."
~ lpcoolj1
"Same with my mom."
"Black licorice, black jellybeans. She loved 'em."
"I inherited exactly ZERO of her taste buds for that."
"It is the foulest flavor ever."
~ Retro_Dad
"Black licorice tastes like depression."
~ pr0f0undleader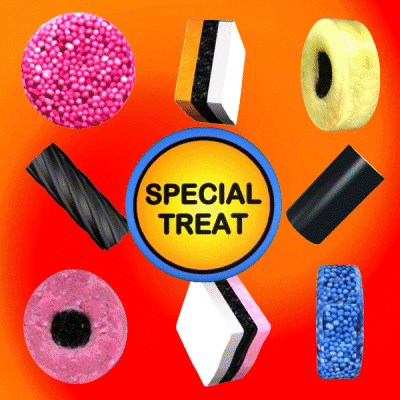 Giphy
Eggnog
"I can't drink eggnog."
"Every year I give it a shot and try to like it, but I just can't."
~ cyberzed11
"I mean , it's essentially drinking (sometimes alcoholic ) custard. So that's fair."
"I myself cannot be trusted with eggnog and should not be left unsupervised or I will put a straw in a half gallon container and slowly sip years off my life."
~ logicjab
"I've always thought it tastes like bad bubblegum so I've never really been a fan either."
~ Huntsvegas97
"Liquid snot."
~ SalesTaxBlackCat
"Yep this. I give it a shot every year to see if it's changed. It doesn't."
"I give it to someone else in my house who likes it; or pour it down the drain."
~ Electric_Leopard
"It's truly awful. Texture taste smell, all just bad."
~ ruffsnap
Liver
"Liver the smell alone makes me sick."
~ Redditor
"I just wonder how Humans get to that stage."
"They find something, it smells foul, cook it, still smells foul, AND THEN DARES TO EAT IT."
"We're glorious as a species."
~ xseodz
"I'm guessing when we first started eating liver, humans didn't smell very good either."
~ LakotaGrl
"I have tried it maybe 15 times, different preparations because people claim their recepie makes it not taste like sh*t."
"Lo and behold, it still tastes like funky iron meat."
"I don't even like foie gras for the same reason, that metallic taste comes through, ugh!"
~ doomLoord_W_redBelly
Kombucha
"Kombucha, smells like stinky feet and taste like vinegar to me."
~ -LordKromdar-
"Kombucha absolutely DOES taste like vinegar, coming from someone who loves it. Other kombucha enjoyers will try to deny the vinegar taste, I embrace it because I bloody love vinegar."
"I even have 'sipping vinegars' in my fridge in various flavors, to add to cocktails or to pour a shot glass of and sip on… just pure vinegar."
"Very strange of me, and I totally understand why other people would not like that flavor."
~ UnderwaterParadise
"Oooh people used to drink vinegary things a lot more because they were refreshing! Try raspberry shrub!"
~ lyan-cat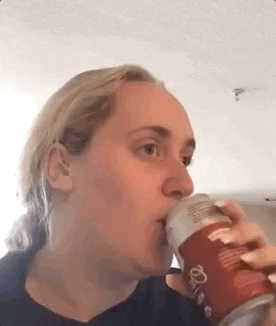 Giphy
Sparkling Water
"I know this is a drink, but sparkling water."
"I like some flavors, but I can't stand that after taste. Bleh!"
~ TruBluBritt
"The way I describe it: 'it's what tv static would taste like' or 'it's the same flavor as hitting your funny-bone'."
~ LazyLich
"We were given some flavored water at work and my employee said it tasted like 'a strawberry farted in the water'."
~ g-e-o-f-f
"My son calls LaCroix a piece of fruit waving to to a can of water."
~ pittipat
"I say with Perrier that someone yelled a flavour into the water."
~ structuredchronicles
"My favorite is 'someone placed a lime skittle next to some soda water'."
~ DosiMoe
Overnight Oats
"Overnight oats. They're basically lumpy, cold snot in my throat first thing in the morning."
"I gag just thinking about adding chia seeds."
~ DarkDesireX
"This comment has me literally confused as to if I actually like my overnight oats or just tell myself I do."
~ Lord_Knorr
"Oh man. I feel this."
"It just looks like refrigerated vomit to me. Absolutely not."
~ slmr38
"I tried to like overnight oats for a couple of weeks."
"Tried a bunch of different recipes, but they all ended up being disgustingly sweet slop."
"The only one I sort-of liked was the 'chai latte' one, which emphasized spices over sweets."
"Still not worth the effort to make them—I'd rather just make microwave oatmeal."
~ Noise_Cancellation
Wine
"Wine. Every year I'll try it around the holidays with family and it's still gross."
~ Redditor
"You can only appreciate wine after you have tasted the bitterness of life."
~ Spirited-Site-Hunter
"Once in my life I have tasted wine that I actually liked, and that was Golconda wine, which I tried in Darjeeling."
"After I got back to the USA, I decided that I would, for the first time in my life, actually spend money to acquire wine."
"Went to a wine shop. They had never heard of it."
"Turns out it's not exported, and if you want some, you have to go to India."
~ Wild-Lychee-3312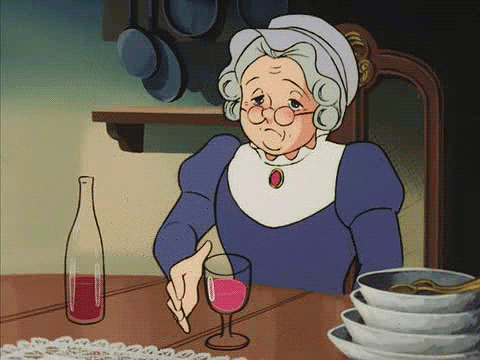 Giphy
Olives
"Olives. I've tried many varieties."
"I always try them because they look like they'd be good but they're just not."
~ TRIGMILLION
"As a bartender for over a decade, I'm constantly surrounded by olives."
"They always look good & once in a while I'm like 'do I like these yet?'."
"No. I still hate olives, & I hate myself more for trying again each time & expecting different results."
~ kandixchaotic2
Matcha
"Matcha ! Just tasteslike grass to me."
~ mulberrycedar
"I worked in a business park that had a matcha headquarters in it. They moved out and dumped big boxes full of matcha samples that they took to trade shows."
"Never tried it before but I was thinking what a treat I had found, I would be enjoying free matcha for at least a year if not longer."
"Boy was I wrong."
~ TiogaJoe
"Seriously, I do not get the hype about it at ALL."
"Like when people tell me matcha frappes at Starbucks are the best I'm just like 🥴🥴 bffr dude?"
"That sh*t tastes like creamier wheatgrass. Nasty."
~ SilverWorry8047
Mushrooms
"Any kind of mushroom."
"It's not the texture there is always a taste that i cant do for some reason."
~ Correct_Ad4937
"Taste and texture for me! It's the only food I absolutely hated since I was a child."
~ BelenadaSilva
"Same. I can eat them on a supreme pizza because they just get lost in everything else, but if I can taste them, I'm out."
~ notonrexmanningday
"Eating cooked mushrooms feels like chewing on rubber."
~ Icy_Ad_9134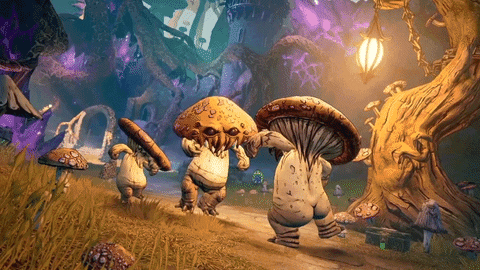 Giphy
Beets
"Beets. I just can't."
~ Many_Dirlam
"What got me to like cooked beets was a beet and goatcheese salad at an upperscale restaurant."
~ dilfybro
"Nope! Tried one of those and they still taste like dirt."
"I don't care how you prepare them, pickled, roasted, whatever the f'k, they taste like dirt."
~ vandelayATC
"Vile root.
"Wash them, peel them, boil them, add sugar, mix with sour cream, put in a salad, all you accomplish is different tastes to accompany the overwhelming flavor of DIRT."
~ logicjab
Okra
"Okra."
~ crablegsforlife
"Soggy fried okra is the dinner of my nightmares."
~ Bigsam1514
"Okra is an abomination."
"I like damn near all vegetables but that slimy bullsh*t can f'k right off back to the ectoplasmic bog it slithered out of."
~ An_Appropriate_Song
"Okra? She's not that bad."
"You have to at least admit she was generous with the audiences and she's a decent interviewer."
~ Redditor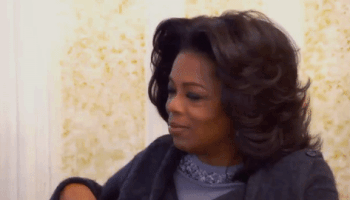 Giphy
I have two to add that weren't mentioned:
Which is embarrassing as both are culinary staples in my culture.
Lima beans are probably disliked by plenty of people, but salmon is on lots of restaurant menus. I've tried it over a dozen ways—poached, broiled, grilled, pan-seared, smoked, marinated, as sashimi, dried, loafed, baked—and I just don't like the taste of it.
Salmon is the only fish or seafood I've tried that I dislike and I've had both octopus and sea urchin. I'm sure my ancestors are mocking me.
Have you ever really wanted to like a popular food but ended up giving it a hard pass?
Share your experience in the comments!