People Confess Which Things They're Strangely Proud About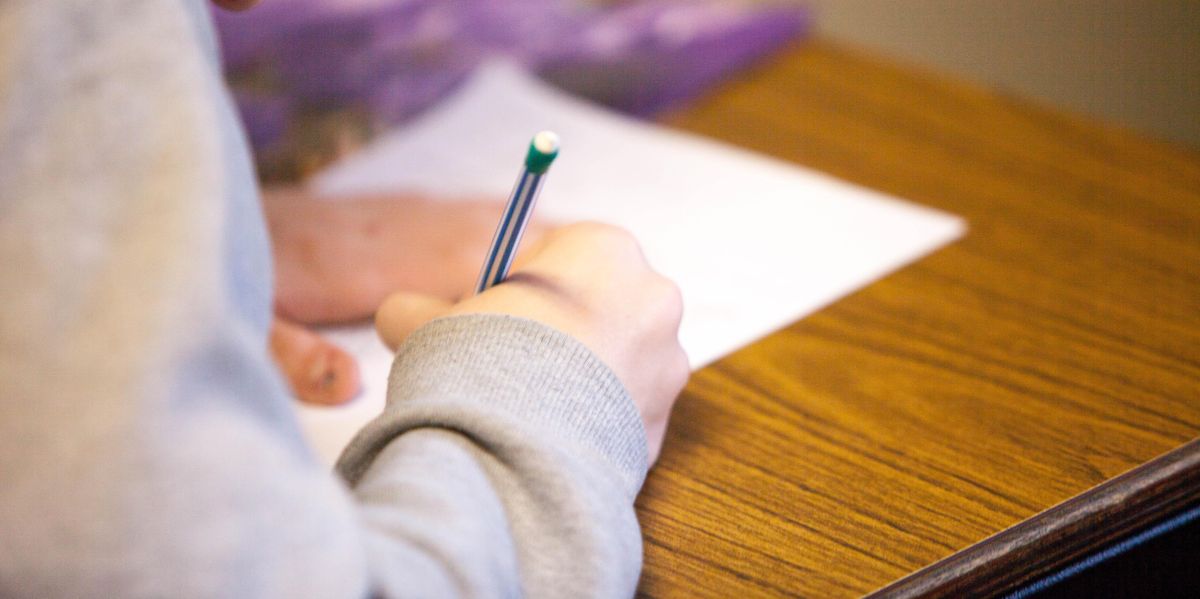 Every now and then, we can't help but be proud of certain accomplishments.
Graduating from college or grad school, earning a promotion at work, hosting your first Thanksgiving dinner.
Though it shouldn't be forgotten that pride is one of the seven deadly sins.
Which should serve as a reminder that we should be careful of what we boast over, and that some accomplishments might not be cause for celebration.
---
A Redditor was curious to hear some of the more questionable skills and/or accomplishments people have boasted about, leading them to ask:
"What are people stupidly proud of?"
Yeah... not cool.
"Being cruel."
"My ex actually said, 'Yeah, I saw this guy in a pub yesterday who tried talking to us so I basically burned his stupid shirt for an hour lol,' which is one of the main reasons I broke up with him."- AnyCurrency6027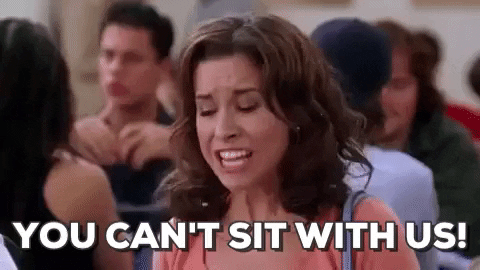 Giphy
Always read the fine print.
"Those IQ tests people share but they don't know how to read their results."
"Had some guy just so proud that he was in the top 90%."- 7grendel
Can knowing and doing nothing really be considered an accomplishment?
"Willful ignorance."
"Example: pride in not knowing how to do basic math."- stupidlyugly
"Willful ignorance."- storm_the_castle
"Amazingly and increasingly, ignorance."- vanta_blackness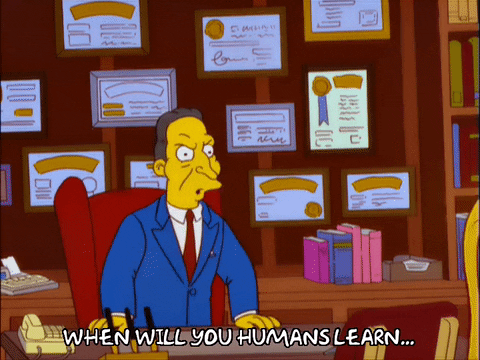 Giphy
Definitely not the parent who deserves to be celebrated..
"My dad, a father of 7, brags that he's never changed a diaper."
"Like, congratulations on being no help?"- Porrick
...Where do you even start?...

"'I'm proud of myself, I haven't cheated in a while'."
"Me: 'it's been 2 months and I'm not f*cking proud of you'."- Pufferfish4467
"Being proud of cheating and your partner not finding out."
"We do, it just takes such a heavy toll on our mental health we can't fully confront it."- Neither-Jellyfish196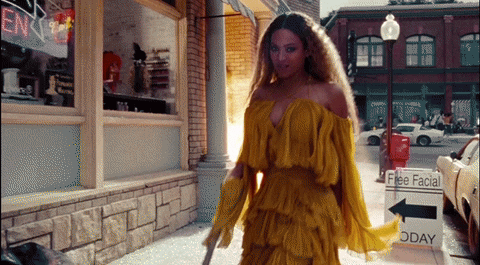 Music Video Beyonce GIF
Giphy
They shouldn't be allowed to have pets!

"That their dog weighs so much, but really it's an obese sausage with legs who can't even take three steps without running out of breath."- whiskybidnus
But what's the payoff?

"Long commute times and working hours."- KyotoGaijin
"I'm terrible at my job, let's celebrate!"

"Teachers being proud that their classes are hard and their students are always failing."- GreatXs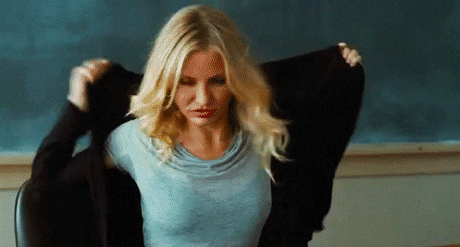 Giphy
Just a matter of personal taste.
"Hating decor from more than 5 seconds ago."- DeltaWho3
Not exactly eye candy...

"Their stupid a**, jacked up, loud AF pick-up trucks."- Shrinking_Witch
There's body positivity, and there's simply being unhealthy...
"It's sad to see that more and more people are proud of being fat or over weight ."
" I don't want to make anyone feal bad."- AdSpiritual1881
When fandom goes too far.
"When their favorite sports team wins."
"Like, you didn't do anything to make this happen, why are you proud of yourself?"- Rexlikescheese
"Sports teams winning that they have no association with or contribution to other than being from the same geographical location as them, and sometimes not even that."- Nephidox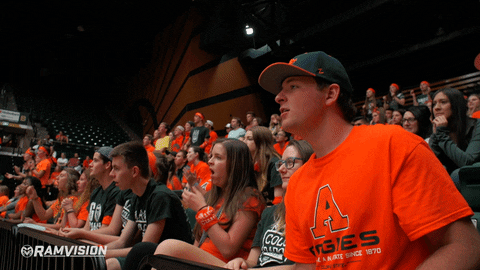 csu rams fans GIF by Colorado State Rams
Giphy
Ignorance is Not always bliss...
"Being stupid."- Notchroi3654
​​Possibly trying to cover something up
"Parents saying 'my parents used to beat me so bad with belts and sh*t' or other really harmful objects."
"Like miss I don't think that's something to be proud of."- InitiativeExtension
It's what's on the inside that counts
"External appearance."- jimothy______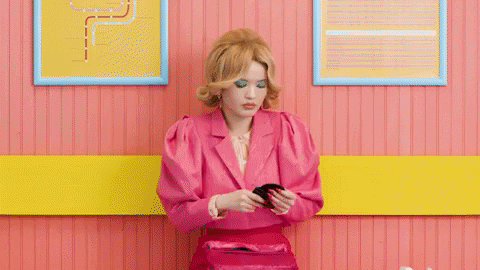 Make-Up Beauty GIF by Ilka & Franz
Giphy
Killing others with kindness
"Personally I take pride in how much I can piss someone off while being nice to them."- Green-Asparagus7383
It's hard to imagine what some of these people were thinking when they boasted about these non-accomplishments.
In all likelihood, they weren't thinking at all.
Reddit user asked Odd_Speech_2692: 'People who has had friends with benefits, how did you feel and what is your relationship with them like now?'
The line between romantic relationships and friendships can be a blurry one.
But can you really be friends with someone you have sex with on a regular basis without crossing over into relationship territory?
No-strings-attached sex can work with some people and not so much with others.
It all depends on the chemistry between the two parties involved and how far they're willing to go.
Curious to hear from those who have consensually crossed the line with their friendships by fulfilling their carnal desire, Redditor Odd_Speech_2692 asked:

"People who has had friends with benefits, how did you feel and what is your relationship with them like now?"
There's no drama. It's just sex.
No Regrets
"Still friends."
"Was great, no regrets."
"You both need to be on the same page though that there is no romantic connection/compatibility and it's just 'fun.'"
– captnmiss
"Same. Still fantastic friends, we talk everyday."
– pixiejane

Sexually Compatible
"I know them very well. Over 12 years."
"I'm having sex with them because I find them ABUNDANTLY attractive (they're my type physically but not personality wise)."
"I also don't know if I'm a good average data point. I have a way too high sex drive and don't see sex/emotions the same way others seem to."
– captnmiss

Scratching The Itch
"Had a similar arrangement in my mid 20s with a friend I had known since 2nd grade. She used to come over to my apartment like 3 afternoons a week. After a couple weeks of this, she straight up told me that we should start having sex on her visits but just for fun. Made it VERY clear that it wasn't going to be romantic in any way, and we would just be two single people basically scratching an itch for each other and having fun together in a slightly unconventional way."
"It actually turned out great and lasted for about 3 or 4 months. She was awesome in bed, we had a lot of fun together, and are still very good friends to this day. She was one of my wife's bridesmaids in our wedding, and her husband was my best man. They are our best couple friends."
– BrilliantWeight

No One Needs To Know
"I have a few friends like this. Turned out great because we knew what we were getting into. It was great fun but don't let others know."
– TwinTTowers

The arrangement didn't work for everybody.
"We were on when neither of us had a boyfriend or girlfriend. When one of us was in a relationship we just stayed friends. It was super cool and chill and we could remain close without the sex. Then I got engaged, and she lost her sh*t. She was under the impression we were both playing the field until we got serious with each other. She drunkenly called me out at a friend's wedding in front of my future wife. I had to end the friendship. I never saw any of this coming."
– Scoob1978

"I had a wonderful FWB who I reconnected with many years after we both left the same school."
"I got a friend request some years later - turned out we worked near each other, and we met up for lunch in our respective lunch breaks. One thing led to another and soon we were meeting regularly just to shag each other. This carried on for several months, possibly longer."
"Then she caught the feels, and tearfully told me she couldn't do it any more. I felt awful. As far as I was concerned, we were great friends who shagged each other and we both knew what the score was. But she felt it had gone too far and didn't want to carry on because she knew she couldn't have me in the way she wanted."
In hindsight, she handled it in the best way. We've remained friends - we don't see each other, but we're still on each other's facebook.
A few years later, we did randomly bump into each other at a concert. We were both with our partners at the time and all four of us had a chat. My girlfriend didn't know her, and had never met her, and even though the banter was nothing more than friendly and not a bit flirty, for some reason my girlfriend clocked immediately that we were ex shaggers.
– eezgorriseadback

Common Outcome

"Typically they end with one side catching feelings and ending the friendship. I have a few that I still keep in touch with when I'm in their city."
– MFKaelSinister

When One Got Emotionally Attached
"100 percent correct. Had a fwb for about 10 years, met in college. Very random and infrequent hang outs. Once or twice a year. Once we got to late 20s and she was single, we did a couple happy hours that ended at my place, she caught feelings big time. I declined. She doesn't talk to me anymore and that's over."
– I-bmac-n

These FWB couples didn't see this coming.
From FWB To Couple
"It felt hot and exciting but also like close friends. He was very attractive, super fun to be around, and had a lot of qualities that I like (gamer, geek, funny as all hell). I was looking for a good time and he was down. After a few weeks, I needed to move and he offered to come live with him while I found an apt. Then the Pandemic happened..."
"We've been together since. I call it love, he calls it Stockholm. Was looking for silver, ended up with gold :)"
"Edit: Wow, I didn't think so many of you would appreciate our 'from FWB to couple' story! My partner is also a reddit user and we've enjoyed reading your comments and seeing this pop off. Thank you for the awards kind strangers! As for the person who gave the gold award: I see what you did there... well played xD"
– auramistress

Started As Fooling Around
"It's was fun. Was during college, a 100% zero commitment and just fooling around."
"Now celebrating our 10 year wedding anniversary and have 4 kids. Someone didn't get the memo on just friends with benefits, but sure worked out nice."
– euesquecimeunome

Six Years Later...
"It felt exciting and fun. We got along very well. We'd often hangout and chill together."
"Anyway, we've been married 6 years."
– mkicon

Based on the responses, sexual situationships can work, but it's hard to determine whether or not it can last.
There are many variable to having an emotional disconnect with someone while enjoying an intimate, physical connection.
People's situations change as new people come in and out of their lives.
But the one thing worth contemplating when pursuing sex with someone on varying levels of acquaintance is, is it worth jeopardizing the friendship?
What are your thoughts?

When people are asked what they do for a living and respond that they're an "influencer", they will likely be met with an equal amount of fascination and eye rolls.
While it's easy to laugh off, even bemoan the increasing number of influencers working today, one must appreciate the care they take in their content.
Turning posts into a carefully edited art form which gains them more and more followers every day.
Even so, glamorous as their lives appear on their pages, one can't help but wonder what life is actually like for them.
Or better yet, what it's like spending time with an influencer, most of whom document every hour of their day for new content.
Redditor superfuncity was eager to know the answer to this question, leading them to ask:
"IRL friends of social media "influencers": what is it like?"
Content Over Friendship
"Awful."
"One of my best friends fell real hard into Instagram, and for a few years it was tolerable and understandable, albeit annoying and strange."
"Everything needed to be documented in specific ways, so lots & lots of photos, even if it took away from the moment."
"But the strange part was how, when she'd share things, the captions always told a slightly different story than what actually happened."
"Like just off enough for me and my other friends to say, huh, that has a weird quality to it."
"Fast forward a couple years, and she gets engaged."
"Boom."
"This was the catalyst for the worst of the influencer mentality to come out. I was in the bridal party, and it was a nightmare."
"No gratitude, just demands."
"Demands for expensive trips and expensive parties and all kinds of things that were above and beyond the means of her closest friends."
"And all the demands were because she had a 'following' and had certain expectations to meet."
"It was really heart wrenching to witness someone belittle their best friend and maid of honor for trying to plan a sweet bridal shower because it wasn't going to be at an expensive restaurant or art gallery."
"It reached its peak for me when, after the in-state wedding became an expensive destination wedding, there was the demand for an out-of-town bachelorette party a few weeks before."
"I was honest and said I couldn't afford the bachelorette (mind you, I made about a thousand sacrifices over those months to afford what I could), and was promptly bridezilla'd and told I ruined the whole experience and that I was an awful, fake, inauthentic person."
"It got so bad that the bridal party fractured and disintegrated, she lost two of her best friends (myself and the MOH didn't even attend the wedding after all her behavior and blow-ups), and we've barely spoken since."
"All so she could have an instagrammable wedding that would look good for the few photos she ended up sharing of it."
"And, true to the weird strange re-written reality ways she had, she published a public 'apology' on her blog for her followers and family that completely distorted and rewrote what happened, painted herself as the victim, and got her the sympathy points she was looking for."

"Ppl really lose themselves when they create an artifice for social media."
"I learned a lot from her."- whenthesunrise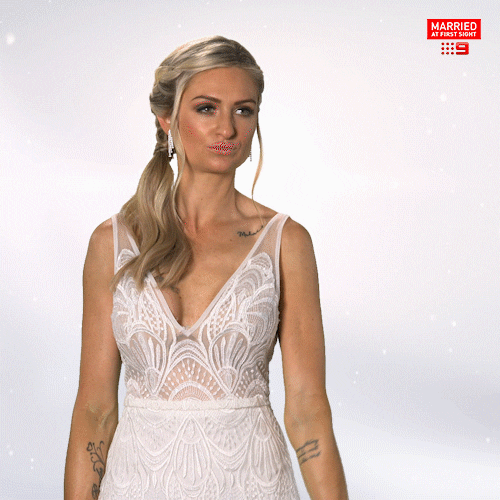 Channel 9 Reaction GIF by Married At First Sight
Giphy
Less Than Picture Perfect
"I dated one."
"Not super popular but followers in the 100k range last time we spoke."
"I remember a lot of getting ignored and only receiving nice gifts/acts of kindness when they could post about it."
"Asking me to go to nice places (they didn't drive) only to leave me on a bench somewhere while they took pictures."
"Huge strain on the relationship, especially when they started to get bigger and there was more demand for content."- 42charlemagne
No Chance For Promotion? Not Interested...
"She hasn't come to anything I've invited her to in 5 years because she only goes to events that 'further her business'."
"Regularly says things like, 'we're all using each other for something'."
"Sometimes she texts me the same exact thing word for word over a couple of days, and it's obvious she just copy/pastes the same thing and sends it to all of us and then forgets who she has sent it to."
"She still reaches out to me multiple times a year and claims I'm one of her best friends, but it sure doesn't feel like it."
"I've told her as much, but she just says 'this is my life now, my business comes first and if you can't accept that, then I guess you're not a real friend'."- Cirrus-Ramparts
It's All A Facade

"Pretty mundane, honestly."
"My friend is conventionally attractive, and if you look at her social media, you'd think she were a supermodel millionaire who goes on tons of trips."
"She's actually chronically unemployed, and has an income of less than 10k/yr."
"Her boyfriend makes about $60k/yr which is enough to afford them a very nice 3 1/2 bedroom apartment, and she has tons of props she uses to make each room look different from day to day so it seems like she's always in a new, exotic place."
"They take two trips a year to fun, tropical places, in which she takes many photos, and posts them as different places throughout the year."
"She's a very kind, considerate, sparkling personality, but whenever we hang out, I tend to be a shoulder to cry on as she laments about her lack of success in life."
"It's quite sad, honestly."
"But with her creativity and personality, I think she'll achieve her dreams eventually."- LemonFly4012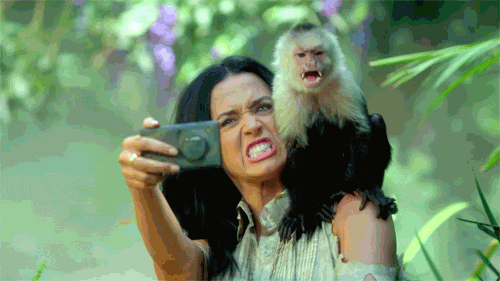 katy perry selfie GIF by Vulture.com
Giphy
Not What We Signed Up For...
"It's annoying AF."
"One of my buddies is constantly filming everything we do and posting it."
"It's to the point where people walk up to me on the street and ask me about him because they've seen me in his posts."
"I have no idea who they are."
"It dominates everything he does, and has severely impacted his personal relationships."
"He can't keep a GF and it's clearly related to this obsession of his."
"He does occasionally get some cool stuff out of it though."

"After pretty much kicking him out of my life because I do not want to be continually posted online, we've come to the understanding that when he's about to take a pic or video, he hands me the phone so i'm not in the shot."
"Works OK for me."- S_204
But What Will People Think?
"Friends with a high-profile athlete who is pretty popular on insta."
"He is always on the phone."
"Never lives in the moment."
"If we are doing anything fun?"
"Well, it basically didn't happen unless the world knows about it."
"Its just annoying."
"I cant imagine living for the approval or satisfaction of others."- Neither-Act1355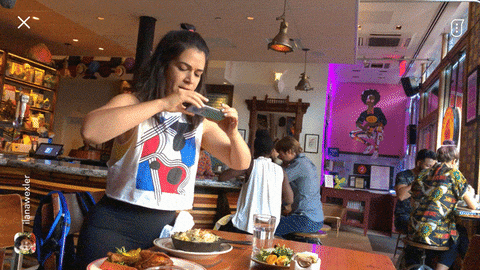 abbi jacobson instagram GIF by Broad City
Giphy
What Exaclty Is "Influencer Status?"
"I post travel photos and have about two hundred followers."
"200, not 2000 or higher."
"My friend somehow thought that was influencer status and decided to copy me - except she quit her job so she could travel more and 'grow her own brand'."
"In 2020."
"She lost her apartment, her car, and still hasn't found a job, but calls herself a professional influencer all the same."- oikorapunk
Just.Plain.Sad.
"I know a wannabe influencer."
"She will reply to her own posts from her husband's account praising herself."
"Then she will reply to those posts as herself thanking him, it's hilarious, like inception for Facebook."- Sydneyfigtree
Followers Over Friends
"To be honest it's really sh*t."
"I feel like I've been completely forgotten about and like I don't matter anymore."
"I think that's just some weird misguided jealousy but it still hurts because I miss talking to my friend."- EmeraldSunrise4000
Take Two...

"Sad."
"In the beginning they started because they got offers from brands because they were so popular on Instagram and it was a lot of fun for them."
"Now they don't ever post pictures or videos without a filter."
"Rarely ever like a picture on the first try and don't you dare post any pictures of them without getting their approval for it."
"Imagine trying to get a group picture with all of your friends for your birthday but having you take almost one hundred shots to get one that your influencer friend is happy with."
"Also in the beginning I would like and comment on all of their posts but now that's not enough."
"They expect me message it others, share it on my stories and my page (something about new rhythms and likes not being important anymore)."
"I hate posting stuff to my page but I do it any way to be supportive."
"It is so tiring."
"They do get free things sometimes though that they sometimes share with me."
"Not worth it imo."- yonewredditwhodis·
Based on the content they post on their pages, influencers' lives would appear to be one giant party.
Spend a day with an influencer though, and it will soon become crystal clear that it is anything but.
You can depend on your family for anything—at least, in theory. What happens when a family member decides to keep a secret close to their chest for years? For these people, the reveal of family secrets has resulted in laughter, while others have been left in tears. Read on to find out what these families do when their secrets are dragged into the light.
Technology has grown by leaps and bounds in the last few decades.
A lot of formerly everyday gadgets are now completely obsolete.
For example, unless you grew up when 8-track cartridges were a common music distribution medium, the very sight of a cartridge might be confusing.
Reddit user motivetodayy asked:
"People born before 1980, What are some obsolete household items or gadgets from your childhood that younger generations may not even recognize?"
TV Tech
"Those GIANT projection TVs the size of a closet that only looked good if you were sat in the EXACT right spot. That one kid whose parents let him hook up his Nintendo to it was king."
"The same family probably had one of those satellite dishes in their back yard that were absolutely massive and made your house look like you were trying to spy on the Russians."
- nailbunny2000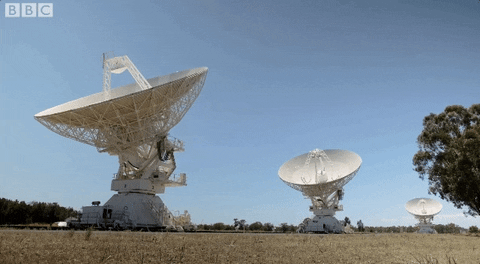 Giphy
How To Keep In Contact
- fidelkastro
"Wow, you just brought back some memories of me playing with one of these as a kid!"
- ajlm
"I worked for a large, billion dollar company in 2007 and the CEO/founder, 70+, who I had to meet with occasionally, insisted on having that exact phone book. He had a computer on his desk, and an executive assistant, and still HAD to have that mechanical phone book to access his phone numbers. Much to the dismay of the office manager when his old one wore out. By god, she found one. Edit for detail."
- -mopjocky-
"We still use this where I work...."
"And we are the ones supplying the natural gas to your homes and businesses. Till next time"
- braize6
Party Lines
"Phone lines that you share with a few neighbors. It was called a party line. Don't confuse this with the party line of the 90s where people could in a talk with several strangers at one time."
- Cultural_Standard_58
"I remember these! Knowing what series of rings was your phone number, and picking up quietly when the old ladies up the road were gossiping lol"
- cinkiss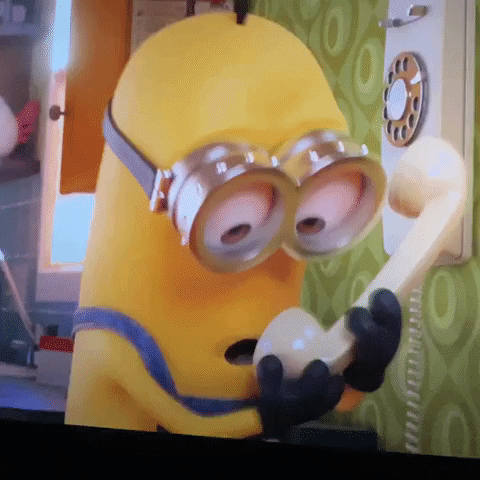 Giphy
Pause So You Don't Get The Commercials
"The VCR recording clicker to pause the recording during commercials."
"Single button with a long cord to the VCR"
- queuedUp

Be Kind, Rewind — With Your Model Car
"VHS rewinder. Ours was shaped like a race car. Be kind, rewind."
- EddieRando21
"Ours was a red sports car!"
- fire_fairy_
"Whoever started the rumor that rewinding videos ruined your VCR made a lot of money in the late 80s."
- Peemster99
"My memory was that it took 10 minutes in the VCR player. Not in the Race Car Rewinder though."
- postmaster15
Home Intercoms
"The house I grew up in had an intercom system."
- Geek_off_the_streets
"Yep, wired intercom systems that could also play AM and FM music to all the rooms were a big fad in 1970s new home construction"
- Xyzzydude
The Origin of CC
"An actual carbon sheet that was placed between two sheets of paper to carbon copy the bottom paper from the top paper."
- tranquilseafinally
"Fun fact, this is where 'cc:' on emails comes from. ('bcc' is blind carbon copy, since the recipient can't see other recipients.)"
- vandezuma
"And that's how I learned to copy my mother's signature on to bad school stuff."
- MickCollins
Smoking Was Everywhere
"'Floor model' ashtrays. Short stands that sat on the floor, and the top was an ashtray. Back in the day when people would just walk into your house and fire up a dart without asking, and nobody thought twice about it."
"The only place you didn't smoke was in church."
- Joseph_Bloggins
"My Grandparents had ashtrays with places to hold cigarettes, when I asked, my mom said it was normal to provide cigarettes at parties, along with alcohol and food. 1950s and 1960s"

- Jbruce63
"No one in our family smoked, but we had a stash of ashtrays Mom would have us set out for company."
- mustbethedragon
"Remember the ones where you push a button and the floor of it hinges open to dump all the ash and butts into a compartment below?"
- GozerDGozerian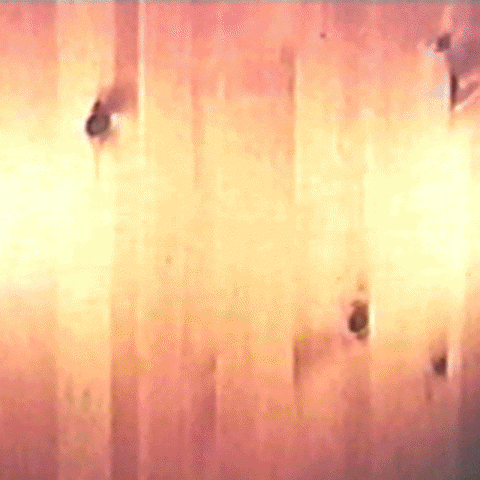 Giphy
Ergonomics Are Important
"A neck phone holder."
- modshavenopenis
"Those things always drove me nuts, it seemed like they were always made for giant people."
- Rokhnal
"We have these at my work for employees who have to spend a lot of time on the phone - though now that I think of it, maybe everyone's transitioned to headphones. Hmm."
- froglover215
"Grandma had one of these all throughout my childhood. I never "got" it until I hit 40...."
- Glum_Time3479
Milk Doors
"A milk chute built into our house. The milk man would leave the milk in the chute in the morning from the outside and we would pick it up from the inside."
"I am beginning to believe that this is a good idea again, albeit with a good sturdy lock on the inside door, so packages and food deliveries can be left out of sight but available to the homeowner from the inside. If I were building a house now, I would add that in to the plans."
- aeraen
"I would love to just have the whole fresh milk delivery thing again."
- dblshot99
"Growing up, our house had a milk chute. Never had milk deliveries, but we had cats."
"The milk chute became the cat door, which they learned and taught each other to open. Came in handy for when I'd lock myself out of the house."
- residentialnemesis
"I could contort my upper body through ours since I'd forget my keys a lot and could open the back door. Ah the latchkey days I remember them so fondly."
- raylab810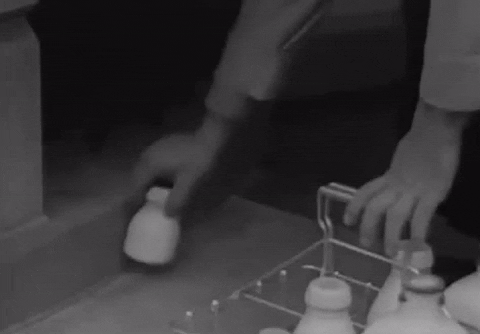 Giphy
So Many Antennae
"My six year old daughter and I were walking through the parking lot of Auto Zone and she started laughing pointing at this like early 90s truck that had an old, aerial antenna sticking three feet out of the car hood and started laughing:"
'"Daddy that car has a whisker! It has a kitty whisker!'"
"She'd never seen an old antenna like that before."
- SeaTie
"My dad had a Mercedes back in the day and when you started the car, the antenna would extend up."
- lzwzli
"Now there's no where for an antenna ball. Makes me sad."
- jburton24
Video Games Were Very Different
"Computer games that were loaded on cassette tapes"
- PrincessTusi
"Even before the cassette tape, they'd publish the games' code in a magazine and you'd have to type it all in without any mistakes. No editor. No debugger."
- sapientia-maxima
"R…U.…N Enter. And pray to god you didn't miss a colon somewhere"
- LadyGreyNoJoy
Mr. Yuck
"Mr. Yuck"
- Bmc00
"Child safety: Should we lock up these absolutely lethal chemicals? Nah, let's just put this green sticker on them!"
"This is also why the number for poison control was always on the first page of a telephone book, and often written as one of the emergency numbers on your telephone."
- MrHyde_Is_Awake
"As of a few years ago, you could still contact your local poison control office and request a sheet of these."
- ThatsABunchOfCraft
Analog Doorbell
"A doorbell that uses pipes to make sound. Most contemporary doorbells are just a box on your wall, a buzzer, or an app. That's if you even have a doorbell."
- Sigseg
"We would switch the pipes around at my friend's house. It would drive his mum mad when the doorbell would ring and the time was all wrong."
- badpuffthaikitty
What now-obsolete technology did you grow up with that you think the young people around you would be confused by?