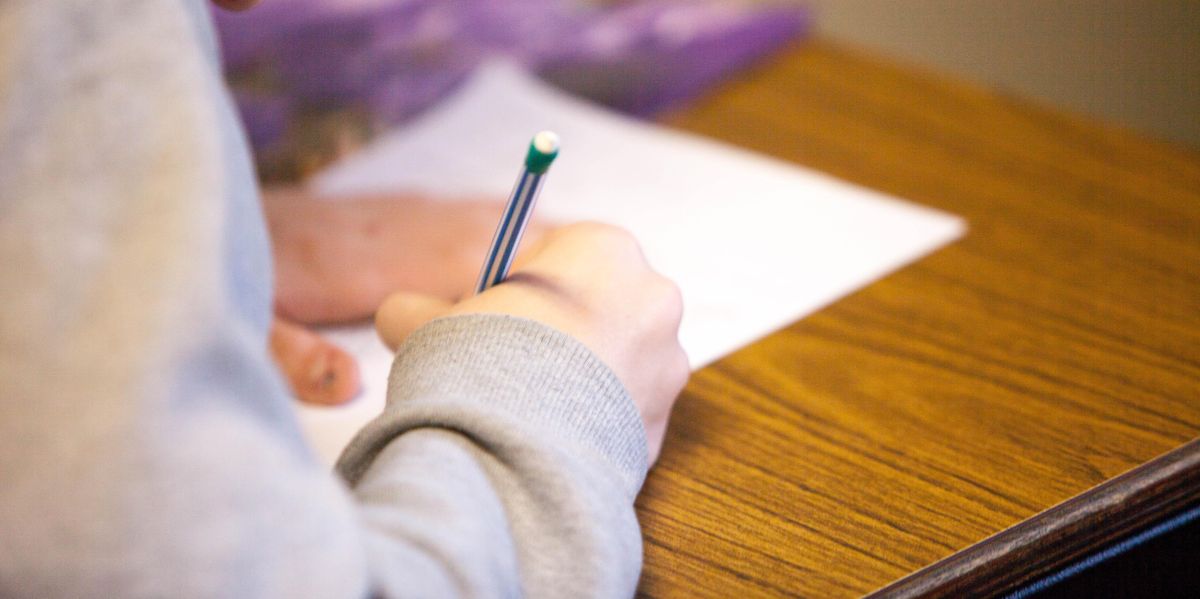 Every now and then, we can't help but be proud of certain accomplishments.
Graduating from college or grad school, earning a promotion at work, hosting your first Thanksgiving dinner.
Though it shouldn't be forgotten that pride is one of the seven deadly sins.
Which should serve as a reminder that we should be careful of what we boast over, and that some accomplishments might not be cause for celebration.
---
A Redditor was curious to hear some of the more questionable skills and/or accomplishments people have boasted about, leading them to ask:
"What are people stupidly proud of?"
Yeah... not cool.
"Being cruel."
"My ex actually said, 'Yeah, I saw this guy in a pub yesterday who tried talking to us so I basically burned his stupid shirt for an hour lol,' which is one of the main reasons I broke up with him."- AnyCurrency6027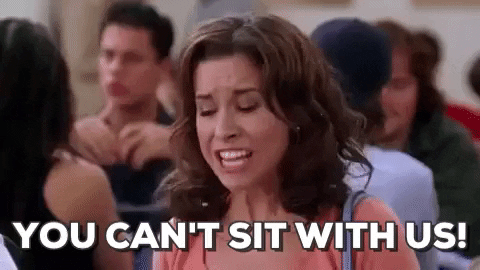 Giphy
Always read the fine print.
"Those IQ tests people share but they don't know how to read their results."
"Had some guy just so proud that he was in the top 90%."- 7grendel
Can knowing and doing nothing really be considered an accomplishment?
"Willful ignorance."
"Example: pride in not knowing how to do basic math."- stupidlyugly
"Willful ignorance."- storm_the_castle
"Amazingly and increasingly, ignorance."- vanta_blackness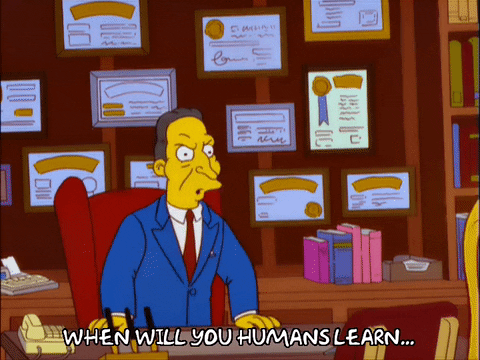 Giphy
Definitely not the parent who deserves to be celebrated..
"My dad, a father of 7, brags that he's never changed a diaper."
"Like, congratulations on being no help?"- Porrick
...Where do you even start?...

"'I'm proud of myself, I haven't cheated in a while'."
"Me: 'it's been 2 months and I'm not f*cking proud of you'."- Pufferfish4467
"Being proud of cheating and your partner not finding out."
"We do, it just takes such a heavy toll on our mental health we can't fully confront it."- Neither-Jellyfish196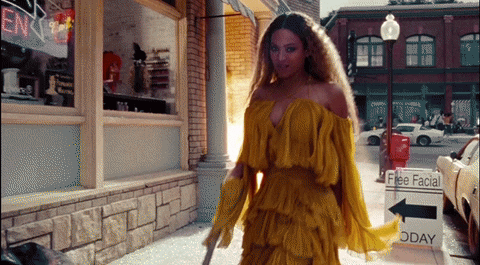 Music Video Beyonce GIF
Giphy
They shouldn't be allowed to have pets!

"That their dog weighs so much, but really it's an obese sausage with legs who can't even take three steps without running out of breath."- whiskybidnus
But what's the payoff?

"Long commute times and working hours."- KyotoGaijin
"I'm terrible at my job, let's celebrate!"

"Teachers being proud that their classes are hard and their students are always failing."- GreatXs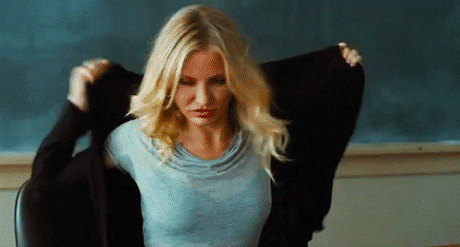 Giphy
Just a matter of personal taste.
"Hating decor from more than 5 seconds ago."- DeltaWho3
Not exactly eye candy...

"Their stupid a**, jacked up, loud AF pick-up trucks."- Shrinking_Witch
There's body positivity, and there's simply being unhealthy...
"It's sad to see that more and more people are proud of being fat or over weight ."
" I don't want to make anyone feal bad."- AdSpiritual1881
When fandom goes too far.
"When their favorite sports team wins."
"Like, you didn't do anything to make this happen, why are you proud of yourself?"- Rexlikescheese
"Sports teams winning that they have no association with or contribution to other than being from the same geographical location as them, and sometimes not even that."- Nephidox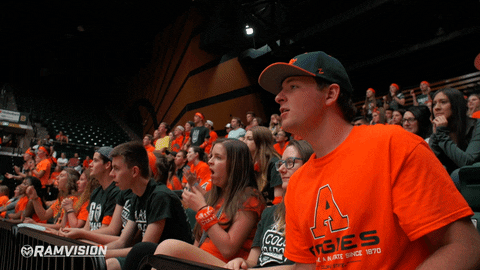 csu rams fans GIF by Colorado State Rams
Giphy
Ignorance is Not always bliss...
"Being stupid."- Notchroi3654
​​Possibly trying to cover something up
"Parents saying 'my parents used to beat me so bad with belts and sh*t' or other really harmful objects."
"Like miss I don't think that's something to be proud of."- InitiativeExtension
It's what's on the inside that counts
"External appearance."- jimothy______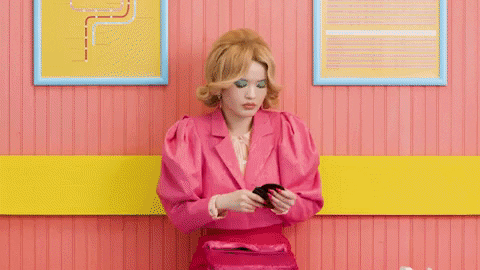 Make-Up Beauty GIF by Ilka & Franz
Giphy
Killing others with kindness
"Personally I take pride in how much I can piss someone off while being nice to them."- Green-Asparagus7383
It's hard to imagine what some of these people were thinking when they boasted about these non-accomplishments.
In all likelihood, they weren't thinking at all.