A homeless person may lack shelter and own few material possessions, but a man named César is rich in love.
He sought help for a health problem at a hospital on Sunday — with a crew of stray dogs accompanying him.

Cris Mamprim, a nurse working the late shift at the Hospital Regional Alto Vale in Brazil, was touched by César's furry entourage patiently waiting for him at the hospital door.
Its all about loyalty and love... On Sunday, Cris Mamprim was working the night shift at Hospital Regional Alto Val… https://t.co/ek8SJbq2aD

— christina anderson (@christina anderson)1544735494.0
"They are all well taken care of and chubby," Mamprim told The Dodo. "Seeing them like that, waiting at the door, only shows how much they are cared for and loved."

César makes his canine companions' health more of a priority than his own.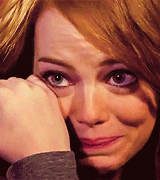 media1.giphy.com
Mamprim was touched by César's empathy for the pups and posted about him on her Facebook page.

"With so many people out there, I came across this scene today. At the hospital in which I work, at 3 am, while its owner (Street Dweller) was being answered, his companions waited at the door."
Mamprim observed the reciprocity of César's love for the dogs:

"A simple person, without luxury, who depends on help to overcome the hunger, the cold, the pain, the evils of the world, has by his side the best companions, and the exchange is reciprocal. Exchange of love, affection, warmth, understanding."
She continued:

"I don't know what his life is like, because he's on the street, and I don't even want to know and judge him, but I admire the respect and love he has for Seeing them like this, waiting on the door, just shows how much they are well care and loved."
The dogs did not leave their post until César was able to join them. Later, hospital staff allowed the dogs inside to share a meal with their buddy, according to Insider.
People were moved by Mamprim's post and commented on César's special friendships.


Cris Mamprim/Facebook

Cris Mamprim/Facebook

Cris Mamprim/Facebook

Cris Mamprim/Facebook

Cris Mamprim/Facebook
Humans could learn a thing or two from these loving animals.


Cris Mamprim/Facebook

Cris Mamprim/Facebook

Cris Mamprim/Facebook

Cris Mamprim/Facebook
After he was treated, César was released and his friends trailed after him as they disappeared into the night. Mamprim was unsure of the man's circumstances, but she was glad he is not alone in the world.
She finished her Facebook post with one thought.
"Oh if everyone was like this..."
Indeed.