The modern nursing uniform rarely includes a dress, but Guinness World Records (GWR) states that a dress and hat must be worn to qualify for the record of fastest marathon in a nurses uniform.
---
When nurse Jessica Anderson applied for the record before running the London Marathon in her uniform from Royal London Hospital—scrub trousers and a scrub top—she was told she didn't qualify for the record.
They told her that the uniform she wears to work every day, in a hospital, as a nurse:
"does not comply with their 'criteria' of what a nurse wears."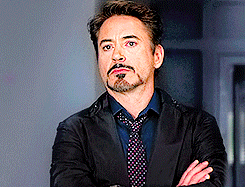 GIPHY
Anderson spoke with Runner's World about the decision:
"I was quite taken aback when I read that they'd rejected my application and I did email them to ask them to reconsider but they said no."
"I get that it's supposed to be a fun thing but their definition is just so outdated. Some of the nurses I work with do wear dresses but mostly we wear scrubs or a tunic and trousers."
"I've certainly never seen a male nurse wearing a dress to work."



"I'm sure Guinness World Records don't intend to cause offence but it would be nice if they decided to revise their criteria instead of reinforcing old gender stereotypes."
Jessica posted a group photo with other nurses to Instagram after hearing Guinness World Records' decision.
Jessica finished the marathon in 3 hours, 8 minutes, and 22 seconds, beating the record by over 30 seconds.
The reaction to Guinness World Records' decision on Twitter was largely incredulous.
There are few, if any, nurses who still wear anything resembling the uniform GWR requires for the record.
Others were supportive of her efforts to get the requirements for the record updated to match the uniforms of today.
There was a call from The Student Nurse Project for nurses to share selfies to show what they really wear for work.
Jessica also set up a fundraiser through Just Giving to raise money for Barts Charity, which provides funding for research, equipment and various other projects at the hospitals of Barts Health NHS Trust.
GWR have since acknowledged the public outcry over their ruling, and will be working to review the record's requirements.
Jessica put in the effort and ran a great marathon, despite being told her uniform didn't qualify before the marathon. She put in the effort and broke the record in most people's minds.