Part of being a freelance artist means you take the jobs that come your way. Sometimes it also means working for an enterprise or individual who you may not support or agree with, but if it keeps the lights on for one more month, who are you to argue? Then there are those times when you're commissioned to make something that goes TOO far, that's too weird, or maybe it crosses the line legally, and that's when you put your foot down.
WARNING: Strangely NSFW.

---
Reddit user, u/swadextra, wanted to really open wide that can of worms when they asked:
NSFW artists of reddit, what's the worst thing you've been commissioned to draw?
In The Name Of Jupiter, Stop.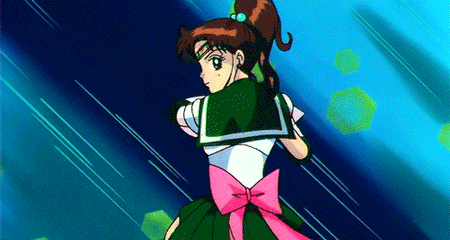 Giphy
I'm not a NSFW artist or even an artist anymore but when I was in high school someone on Deviantart requested that I draw Sailor Jupiter turning into a jack in the box.
I uh, politely declined.
Drown, Baby, Drown
I was once asked to draw one of the squid girls from splatoon erotically drowning to death in a maid costume. From that point on I had to add "drowning/suffocation" to my list of rules of commissions I will not accept.
That's The Appropriate Response
When I drew a lot online in high school (all SFW art, mind you), someone came to my request stream and asked that I draw Hiccup from How To Train Your Dragon getting dressed for the day.
They were very specific about the type and color of underwear he was wearing. I didn't realize it was an inappropriate request until I had started the sketch and they kept asking me to change the pose to be further and further into the beginning stages of getting dressed. Disconnected my wifi so I could pretend the stream died.
Nope nope nope
But...Why?
Remember that scene from the live action [Scooby Doo] where [Scrappy Doo] grows all big.
That.
That's One Breast Too Many
Furry (sometimes) artist here.
I've had people ask me to draw six breasts before. For some reason that is too weird for me. Also had a particular individual wanting me to draw his villian OC killing some good guys. That I could not do. He still likes to talk sh-t about me after 4? years.
THIS Is Your Marketing?
I was asked to design a tee shirt showing a winding road going into the naked crotch of a prone, spread eagled woman and on that road would be a guy riding a motorcycle. This was for a company that specialized in motorcycle accessories. I spoke to to the guy's wife and told her to tell him no and I wouldn't do any art for his company.
Taffy, You Say?
Someone once asked me to draw their character with a LOT of foreskin. They showed me examples including art of some pretty disgusting looking, It was pretty gross and honestly I had to say no.
I barely do commissions either way but that had to be the weirdest kink someone's asked me to do, luckily I pretty much never get anything of the sort normally.
I like uncut as much as the next guy but that was a level I never thought existed.
Thou Shall Not...Ugh...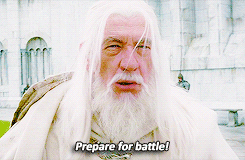 Giphy
I was commissioned to draw Gandalf using a staff as a butt [sic] plug... I really don't need to provide any more detail on what my reaction was