People Explain Which Things Are Not As Attractive As People May Think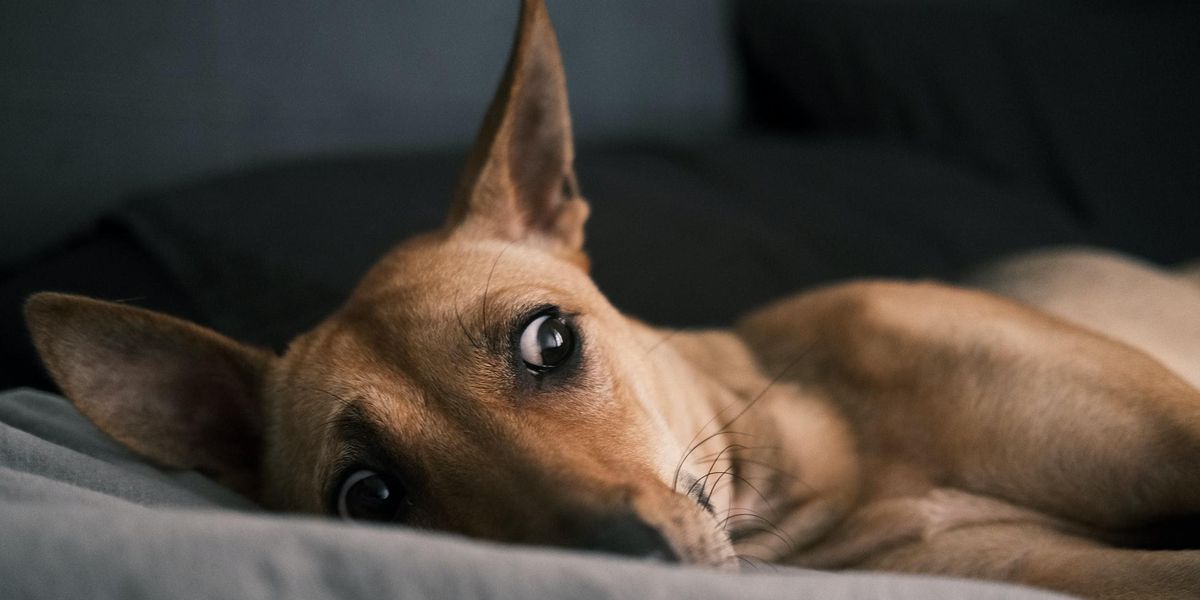 So many things always seem like a good idea at first.
That is what happens when the bandwagon begins.
First there are the select few onboard.
Then the explosion of mass appeal.
Then for awhile we're in all the rage.
Eventually you look at a certain "thing" and realize... "oh not cute."
Like a McDonald's McRib. No.
It's not BBQ, it's not pork.
No. What else can we ad to the list of not hot?
---
Redditor koolxxxxxxxxwanted to compare notes on what is something that is not as sexy when you really think about it.
They asked:
"What's not as attractive as people think?"
So we have to rethink a few things about what is enticing to us. For me it's exercise. You?
Edits
"Photos edited past the point of recognition."
tiny_butt_toucher
"I can't believe so many people just get rid of all their wrinkles and skin tone it's so weird. I actually really like stuff like smile lines it just shows how someone is probably quite kind. :)"
beluuuuuuga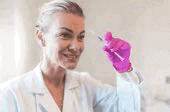 Face Estetica GIF by Dott. Cristina Sartorio
Giphy
Mouths
"Lip injections."
AnakinnTargaryen
"I swear it's like an epidemic in my country. Every single one has it or at least considers it, including myself. Many with a face beyond recognition. It doesn't help that it is not talked about enough and every single person on TV has at least 1ml of something in their mouth."
el_99
Bad Smarts
"Playing dumb to get attention. F-ing drives me nuts."
rcahelbug70
"I am a woman nearing 40. All my life I have heard men claim they like intelligent women but my experience tells me otherwise. Some men may like intelligent women sometimes but no man likes a woman smarter than them."
imdungrowinup
"I'm naturally blonde, so I have a game I like to play with anyone who is instantly condescending to me. Basically I play stupid, gradually removing IQ points by the question, until they realize I'm not stupid at all and baiting them. It pisses them off and makes my day a bit brighter."
TotallyUnnecessarry
Eye Roll
"Bragging about how many people you've slept with or how many people wanna sleep with you."
fcangirl
"I was on a train the other day and had to hear some guy rattle on to his friends about all the ethnicities/nationalities of women he's messed with for like 20 minutes before my stop. I could not roll my eyes any harder."
caffeinated_tea
"The way I see it is most of us are adults here and have done stuff with people previously. But that doesn't mean I'm going to go into all the nasty details of who what when where and how or even the why."
lyriumstone
Use the Moon
"The sun tan (usually fake) that makes people look like oranges."
Ezekku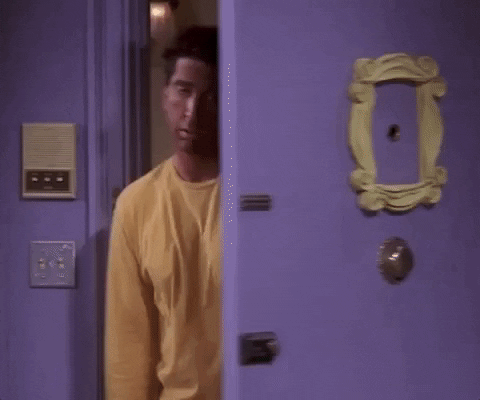 Season 10 Episode 3 GIF by Friends
Giphy
I will never understand the over tanning. You look like an alien.
Popular
"Being popular on social media."
halfmeasures611
"I find it so attractive when a guy has no social media presence."
procrastinatinq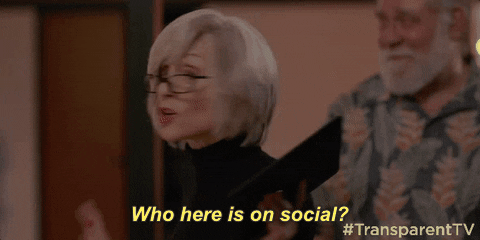 Who Here Is On Social Season 3 GIF by Transparent
Giphy
"chasing"
"Completely unoriginal, but playing hard to get. I don't like 'chasing.' If you say no, I'm accepting a f**king no."
ThatRandomDev
"Yea dude, I was chasing a girl in college and she just kept saying no to dates, going to parties, just hanging out. A few months later I started seeing another girl, turned out to be her roommate and she flipped out because she had a crush on me. I was like wtf?"
Woah_man34
Where you going?
"Revving your car engine to the max. It's annoying."
user100372
"Especially when you are just walking down the street, paying no mind to the road (obviously to where you're going), and out of nowhere someone just drives by and revs their engine to the max."
lavliex
"It's only acceptable when you're driving through a tunnel. The acoustics in them makes revved engines sound amazing."
Electrical_Age_336
I'm Choking
"Stop marinating in cologne and perfume. It makes me instantly dislike being around you."
throwingplaydoh
"I have a food delivery driver that bathes in perfume. I do contactless delivery so she just leaves the food outside, but I always know it was her because the smell when I open the door is still crazy strong. I feel like some people don't know how strong it is."
HereOnCompanyTime
LIES!!
"Burgers from fast food restaurants. They look much better in the ads."
Substantial-Hotel16
"The true catfish."
jmcatm0m16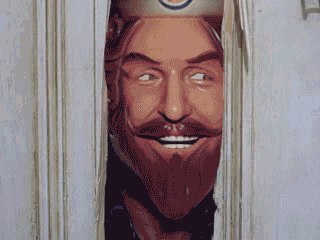 burger king love GIF
Giphy
Not so Hot. Let's tone it down.
Want to "know" more?
Sign up for the Knowable newsletter here.
Never miss another big, odd, funny or heartbreaking moment again.
Medicine is a difficult profession. Thanks to the wonder that is human nature, healthcare workers are subjected to incredible Darwin-award-winning scenarios daily, so it's no wonder that many of them feel the need to go home and scream into their pillows at night. From self-inflicted injuries to dangerous prescription misuses, these Redditors revealed the most facepalm-worthy patients they've ever encountered.
But be warned: They'll all leave you wondering how we've survived this long as a species.
In almost every interaction with a Karen, there will come a point where she (or he) will ask to speak to the manager. They seem to think that if they over others and just act a fool, they can get what they want—but the following managers REFUSED to let these Karens get away with their inconsiderate antics.
In the United States, it's no secret that sex education for minors is inconsistent at best.
But some people learned very unexpected stories about how babies were made, and those stories had a way of making a lasting impression.
Curious about other's stories, Redditor ILoveYourCat asked:
"How did you think babies were made when you were little?"
One Time's the Charm
​"I knew babies came from sex as a fairly young child. My parents never sugar-coated that. But for some reason, as a kid, I thought you only had to have sex once to have multiple pregnancies. I seriously didn't fix that misunderstanding until early middle school."
- Crazey1988
"At some point, when I finally accepted that you had to have sex to have a baby, I thought the only time people have sex was to make a baby, and it only took one time to get the job done."
"Then when I figured out teenagers were having sex, I thought you had to be married and have sex to make a baby, but then when my unmarried cousin got pregnant, I was just confused."
"But I was sure my parents only had sex four times, and then when my mom got pregnant with number five, I thought, 'Wow, they did it again.'"
- Raw_Combination_438
Stealing Storks
"A stork delivered them, of course. What the f**k, lol (laughing out loud)."
- Dells51
"Storks... I thought people trained them to steal babies from a factory and you would leave special treats on your doorstep as payment and encouragement for the stork to steal one for you."
"I was scared to death of birds for the longest time and would have a tantrum at the zoo when I saw a flamingo."
- No_Finish_3144
Young Conspiracy Theorist
"The government. I used to think that we lived in a totalitarian society and that the government was in complete control of everything."
- bebotak**t
"I thought the President sent people their babies when asked by mail."
- GustavoAlex7789
Scheduled Baby Delivery
"The women in my family explained to me at the age of six that a doctor calls you sometime after reaching adulthood at the age of 18 to schedule a baby delivery date."
"The husband either pays to schedule the appointment or the government does after verifying that you have been married and financially stable for quite some time."
- Lokikat00
Marital Kissing
"When two people kissed."
- Short-Reality7353
"I thought the same thing, but I understood that when my mom gave me a kiss, there was no risk. Being someone raised in a very Christian background, I assumed that when you got married, God made kissing a reproductive act."
"Since I made this assumption, I remember questioning why teenage pregnancy could possibly be an issue."
- meuserj
The Ultimate Christmas Gift
​"I thought Santa was bringing them."
- NorskoTheScorpion
"He was. I mean, Christmas comes but once a year..."
- Nouveauuuu
"I MAY NEVER ENJOY CHRISTMAS AGAIN."
- NorskoTheScorpion
A New Meaning to 'Forest Friends'
"When I used to ask my dad where I came from, he'd say he found me under a rock in the forest. Of course, I would go look for babies under rocks, too, but all I ever saw was dirt and those rolly-polly pill bug thingies."
"It was so gross thinking babies were just found THERE that I was actually relieved to find out how they were actually made!"
- melodie-artist
Pregnant By Proximity
"I thought women got pregnant by just being around a man, and I was always confused about what would happen if a woman still lived with her parents or dad after she's an adult."
- ILoveYourCat
Coming of Age Story
"I thought it was a 'just happens once you reach a certain age' sorta thing. As a woman, I was terrified because pregnancy sounds like the most awful thing, lol (laughing out loud)."
"(I know the end result is worth it but even as a 31-year-old, I'm like, nope.)"
- BansheeShriek
Sounds Plant-Based
"I thought they grew like a seed inside the mother's belly."
- maclaglen
"Technically, that's true."
- ManagementFresh4960
"Watermelon seeds."
- bravovice
"Well, not like that."
- ManagementFresh4960
The Power of Marriage
"My mum told me you couldn't have a baby if you weren't married. Note that she said 'couldn't', not 'shouldn't'."
"When my unmarried cousin was sleeping a lot my mum told my aunt 'she's having a baby'. I thought 'she can't be having a baby, she isn't married.'"
"A couple of weeks later she had an engagement party, quickly followed by a registry office wedding. She had a baby a few months later."
- MolassesInevitable53
Baby Trees
"I thought they grew on trees. True story."
- 8inchsalvatorre
"Baby trees, lol (laughing out loud)."
- ILoveYourCat
"I was surprised when I learned how it really happened, lol. I was like, 'You mean there are no trees?' And Mom just shook her head."
- 8inchsalvatorre
They Were Just There
"I don't recall a time where I gave the matter any thought without knowing the reality of it."
"Like, literally, until the day I was first introduced to the concept of birth, I don't think I cared where babies came from."
- N_Who
"Right, the little guys just EXISTED."
- Mizar97
Educated Is Best
"I asked my mom and she told me the truth."
"Educate your kids, folks. They can handle it."
- Bite_Me_23
Spontaneous Babies
"I didn't... They just showed up, honestly."
- badguywindow
"That's what I thought. I was terrified as a little kid that I'd wind up being a teenage mother because I thought it just happened spontaneously."
- dinosore
"Exactly what I thought would happen. Like one day you were just, boom, six months pregnant."
- badguywindow
While these responses might be funny, it's an important reminder of an area in the educational system that's often lacking.
But in the meantime, while the system's curriculum is getting sorted out, at least we can take comfort in the fact that we weren't alone in believing these tall tales.
What is it that makes people confess their deepest, darkest sins to millions of strangers on Reddit? While we may not know the answer, we do know that the following confessions run the gamut from funny to salacious to nasty nightmare fuel. In fact, you might want an Ouija board to send some of these skeletons back to the closets from whence they came.