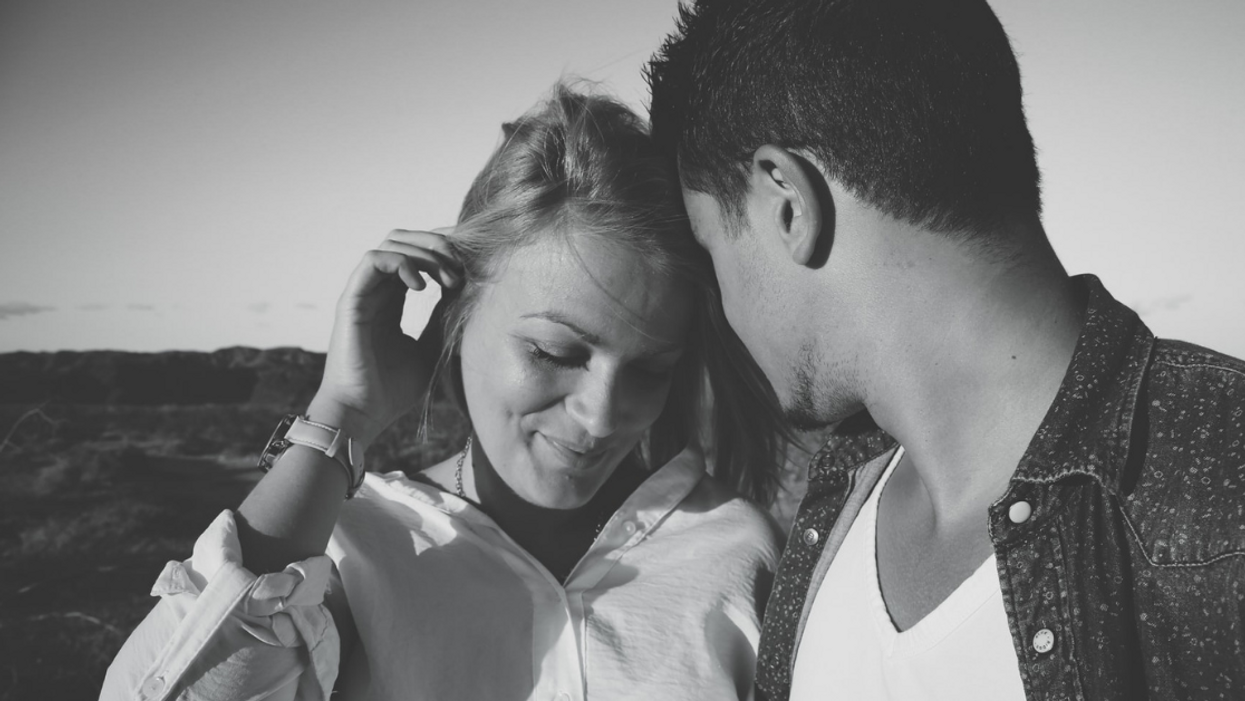 For men, being sexy can feel awkward and uncomfortable. Spoiler alert: It feels that way for women and femmes as well, but at least feminine sexy is a bit more clearly defined.
Masculine sexy is a whole other animal. So let's talk about it.
---
Reddit user Gokusrightnut asked:
"Women of Reddit, what is a non-sexual thing your partner does that gets you in the mood every time?"
Get ready to take your screen shots, jot down notes, etc. There's a lot of lesson here.
As a woman, please, I implore you... use the power held in this article wisely.
Two Words
"Ahem 'Good Girl' "
- tacos4uandi
"My boyfriend one time whispered that in my ear and I swear I felt my throat and heart both drop to my vagina."
- Trackgirl123
"My main squeeze says this to me and I absolutely go weak at the knees."
"It's just the way it rolls off his tongue omg. Like, yes sir I am a good girl please tell me more lol"
- kdoesthings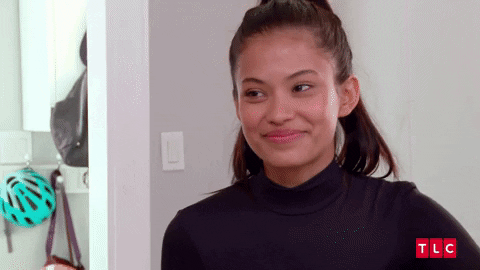 GIF by TLC Europe
Giphy
The Big O(boe?)
"One my friends got married last year and now I'm good friends with her husband. He basically told me that he found out that whenever he plays his oboe (he's in an orchestra or something?) she always wants to have sex."
"He's just started playin it whenever he gets in the mood now."
- Deep_Delay3414
"Guys who are Musically Talented are Caliente AF!!!!"
- funlovingfirerabbit
"Maybe she's oboesexual"
- ItsDeathBySnuSnu
Domestic Bliss
"I don't know about other women. But my wife gets turned on when I am 'domestic.' "
- mattdr1990
"Lol, I texted my wife and told her I vacuumed our house with the vacuum we had just purchased a few days earlier. She told me to stop sending her sexy texts while she was at work."
"She 'thanked' me when she got home. 😎😎😎"
- blyss73usa
"Honestly men taking care of kids is one of my biggest turn ons. Seeing a Dad being cute with his baby girl, even just the guy making silly faces at my daughter."
- dollyprincessb

Sexy Sleeves
"When my husband rolls up the sleeves of his sweaters."
"Don't know why, but that look is just so sexy to me haha."
- NalaandBuddy
"Giiirl. Met a guy with his sleeves rolled up while in a bar."
"Went up to him & commented on how hairless his forearms are. He's Asian and I'm Greek (which equals hairy) and I had a few at that point so I had no filter."
"He responded and said he's as smooth as a dolphin. We're married now."
"Rolled up sleeves is what brought me to my husband 😂"
- No-Business2452
"I absolutely understand."
- VanillaInner
Eye Contact
"I'm really into when guys take a sip of something without breaking eye contact with me. Bonus if it's alcohol."
- Preachingsarcasm
"I'd misjudge the distance between face and drink and spill it."
- ineffectivegoggles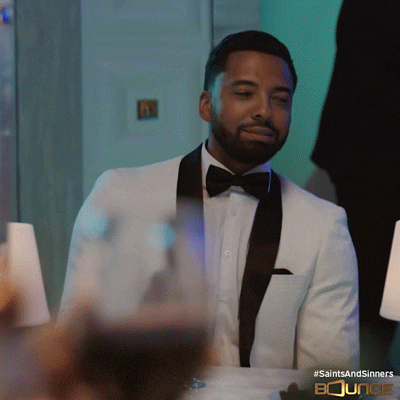 Saints And Sinners Smile GIF by Bounce
Giphy
Something Needs Fixing
"Weird as hell, but my girl loves how I carry a ladder. No idea why."
"But when she's in a bad mood best believe there's something up high that needs fixin."
- RynoLasVegas
"I like to think you go unscrew a few light bulbs every night. Just in case."
- vitiku
"And then screw them back in... if yanahwhaddamean!"
- RynoLasVegas
Tummy Peek
"Every time I see my boyfriend stretch and I get to see the tiniest bit of his stomach ... I don't know man it just does something to me"
- moorasi
"The tummy peek is hot!"
- scaly_friends_4me
The Tool Belt
"My girlfriend seems pretty insistent on watching me any time I wear my toolbelt around the house."
"I always think 'Lady, I'm no piece of meat!' but then I love it when she treats me like one 🤷🏽♂️"
"Needless to say, it's usually the last thing to come off."
- benign_from_behind
Orange Construction GIF by DrSquatchSoapCo
Giphy
Linguistics
"I agree with all of these and want to add how I love it when my husband speaks Spanish."
"I don't know 95% of what he is saying when he's on the phone with family/friends, but good lord. And if it's a work call and he's using his commanding 'work voice', double hot."
- ronsinblush
"When we're speaking English and he answers the phone or just talks to someone else in his native language (German). I think German is hot already but the sudden switch is just too much to handle."
- scarlettcandlestick
Grunts
"The grunts he makes when he's fixing something/working out…"
"One time we were at the junk yard and just watching him pull parts made me wanna do it in one of the random cars right then and there."
- Soclothesminded
Alright fellas, you got all that?
Get out there and make us proud.
Want to "know" more?

Sign up for the Knowable newsletter here.

Never miss another big, odd, funny or heartbreaking moment again.