People Who've Known Murderers Describe What They Were Really Like
There is the potential darkness in all of us.
We're all capable of far more wrong than we believe.
That is why it's always a shock when we learn of the evil doings of people we knew.
"We never would've believed it..."
---
Redditor notlayingnow wanted to hear about the people we've known with some dark pasts.
So they asked:
"Redditors who knew murderers, and other hardened criminals, what was it like knowing them, and how did you react to finding out?"
I've been shocked by the murderers I've met. Didn't see it coming.
'wisdom'
"I've know a few murderers through work. I mean, nothing much to talk about really. I remember being 18 and visiting jail for a school project and talking to a guy who killed his mother and lived with her corpse for about a week. Always struck me how boring and very human he looked."
"Up until that point I had figured that something so intense, even if it was violent and gruesome, would somehow impart some form of... 'wisdom' in you. Nope. Turns out you are still a regular human being, probably very bland and boring, only that + you killed someone."
"Makes me believe pretty much anyone can be a killer if the conditions are right."
VloekenenVentileren
40 Times
"A kid who me and my best friend used to infrequently hang out with turned out to be a murderer, stabbed his ex girlfriend about 40 times because he was so upset they broke up. Finding that out was horrifying but honestly not surprising, he always seemed kind of off when he was younger."
RenegadeOfBonk
He wouldn't have stood out...
"My father had a work friend for years. I only ever knew him as a hard working, nice guy with a good sense of humor. He'd had dinner with us many times and he was a good friend of the family."
"Years later I was reading a book by a local author about the criminal history of my area and I came across a bit about a grisly murder with three suspects and only two convictions."
"This guy was the third suspect, but dodged the charges. I asked my father about it and he confirmed it was true. I asked what he thought and he told me that chances were pretty good he was involved based on his history."
"He wouldn't have stood out in the crowd for any reason I could think of."
Theearthhasnoedges
Trigger
"Back when I was a teenager there was this guy who was into skydiving and was always wearing military fatigues. He was older than us and he had this crazy look in his eyes. I wasn't comfortable around him but he wasn't a threat because we liked rock music and so did he."
"I even remember him protecting some of the kids from some wannabe skinheads. A couple of years later he was involved in a robbery where the cashier girl was shot dead. Later I read in the local paper that it wasn't him who pulled the trigger. He went to prison and I've never seen them again."
ronadian
A Mistake
"I worked at a knights of Columbus hall as a teenager and would usually stay until around midnight cleaning up, sweeping etc. There was an older guy who would come in, quietly sweep, take out the trash, and then go outside and smoke before leaving."
"I smoked with him one day and he told me he had been in prison for 30 years for murder. He said he was a dumb kid who made a mistake. Given the area was prone to gang violence I have to assume it was related. Nice enough guy who did his time and recognized his mistakes."
DoubleSoupVerified
That is a lot to process. Do we know anybody we've met?
The New Hire
"Had a coworker who was hired shortly after getting out of prison halfway across the country. His wife claimed it was because he got into a fight at a bar while drunk, but I don't think that's the whole story. Turned out to be an abusive, cheating, drug addict b**tard who blamed all his problems on everyone else."
Logical-Wasabi7402
Tempers
"Starting in my teens and into my twenties, I worked in a warehouse with a much older guy who had done 10 years in prison for killing a police officer when he was younger. I found out about his past after knowing him a few years, but learning it didn't change our relationship much."
"I heard from other guys that he still had a temper and could be violent, but never saw it myself. We weren't friends, but I joked and swapped stories with him much the same as I did with my other older co-workers. I can remember wondering why he wasn't still in prison, but I never heard the full story of the crime itself."
sdss9462
Experiences...
"Truthfully, it felt normal because of the environment I grew up in. Here, everyone knows someone like that. It gets frustrating though when you realize that it's not normal and is disgusting. Like it genuinely took me to hearing about normal people's experiences through life and reactions to those sorts of things to realize that something is fundamentally wrong. However, these things are normal in certain neighborhoods or high-crime cities."
MovieMysterious2464

The Crush
"Old buddy from high school who had an unreciprocated crush on me got involved in a gang and caught a first degree murder charge. He's in jail now. Found out from another old buddy and while disturbed, wasn't exactly shocked."
Micshakee
From CA
"My friend is a former gang member from CA."
"One early morning, as we were traveling between cities in Texas, he told me stories of the rival gang members he killed at point blank range, I guess he was doing so to keep me awake. Needless to say, I was up the whole 5 hour ride."
"As a mental health worker, I've always seen signs of PTSD. After hearing those stories, I knew my sightings were accurate. I still keep in contact with him to check up on him to this day."
BigNattyZaddy
The world is full of a lot of darkness.
Do you have any experiences to share? Let us know in the comments below.
"Reddit user Ubarberet asked: 'What job pays you to do literally nothing?'"
How can we make money by barely breaking a sweat?

Inquiring minds want to know.
If it's not about a career but just cashing a check, let's make it easy.
Nobody wants to work hard labor for nothing.
If it's for almost nothing, then I should be able to nap while I'm there.
Actually, there's a job that pay pretty well that let's you do exactly that!
Redditor Ubarberet wanted to hear about the jobs where we can collect a check for basically not working, so they asked:
"What job pays you to do literally nothing?"
I will be getting a pen and paper and writing down all of these suggestions.
More money, less work?
I'm in.
Night. Night.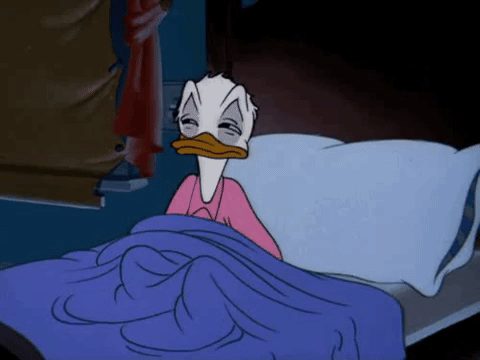 Donald Duck Sleeping GIF
Giphy
"Professional sleeper. You're hired by mattress and blanket companies to test their latest products before they go commercial."
FakeEnglishmen47
Third Shift
"3rd shift security guard. Easiest s**t ever. Just don't get caught sleeping."
StraightsJacket
"What you're saying is if you want to rob a place, make sure it's during 3rd shift."
lovetyrannicalreddit
"The pros already know this. But scout your location cuz the grave guys aren't the ones you want catching you."
"Think of it this way; dayshift security is like the crew of a cruise ship (more customer service oriented), graveshift are your old school privateers (pirates). Some have an eye patch, a limp, a penchant for violence, and you don't want them catching you alone on the open water."
luda60
Not a bad gig...
"Knew a guy who worked at a general electronics place. He was a typical retail dude but got promoted to be a 'repairman' in the back. He got no extra training and was just told to do what he could and if he couldn't fix it then refer them elsewhere. He didn't know sh*t about repairs. He would be on his phone most of the day and when someone brought him a broken phone he'd try to turn it on, if it didn't work he handed it back. He spent most of his time on his phone in the back. Not a bad gig.
Nollypasda
Just There
"I was the white guy for a company in South East Asia. I had no job responsibilities. Just turn up and sit at my desk and Reddit all day. Occasionally I'd put a suit on and go to the owner's fancy meetings in restaurants, and not say a thing. Or turn up at some building project. I mostly took Xanax and slept on my desk or snuck over to the bar next door."
RonaldTheGiraffe
Bored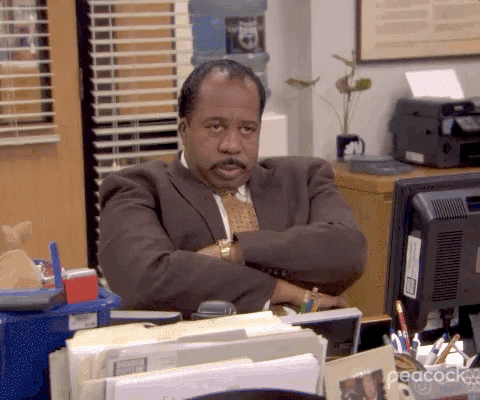 Bored Season 5 GIF by The Office
Giphy
"My last job. technically I got to send faxes and open the mail, but that was an hour of work tops. It was mostly watching YouTube and being bored out of my mind."
disregardable
People still send faxes?
I haven't seen a fax machine since the aughts.
Abysmal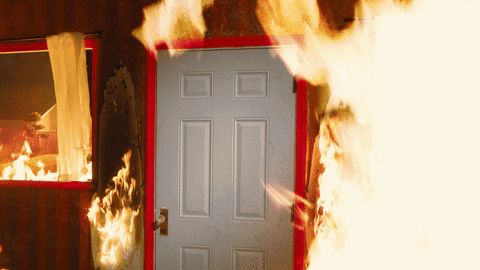 GIF by Young Thug
Giphy
"Firefighter at a rural, but paid, department. Most of my day is napping or binge-watching stuff on my laptop. The pay is abysmal though."
dietcoketm
Who?
"Security guard for a nonfamous rich person's house."
glencoaMan
"Had an unofficial gig doing house sitting for a rich friend of a relative. Was paid decent money to live on the property, and walk around the land a couple of times a day. Dead quiet at night and a pretty big space with no one else, so I can't really say it was relaxing."
reverze1901
Light Delivery
"A friend of mine is a 'concierge' in an up-market, small-build apartment block in a leafy suburb. He said the most he usually has to do is take in people's mail/parcel delivery or help older residents if they need to move furniture, etc. (and he said that in itself is quite rare). He mainly sits in a cushy office and listens to music/watches movies."
Nefilim777
5 to 30 minutes of pretending...
"Professional white man. In China, I had a side gig to be a white guy at various places. I would just pretend to be working for a company when tours and investors came through. I guess a Chinese company looks more successful if there is a white person. Then there was the sitting on the stage looking important during inevitable presentations."
"No actual work, just 5 to 30 minutes of pretending during a workday. Other than that you do what you want. Just be well-groomed and well-dressed. Sometimes I was told to be on the phone pretending to be making an important deal. Got business cards and everything."
mrhoof
Get that bag, Nana...
"The last time I was at Walmart, there were old people sitting in chairs by the gardening exit, presumably to check receipts or stop shoplifters. But company policy is not to try to stop shoplifters, it is dangerous. So they were all just sitting in their chairs and playing on their phones. I was like, 'Get that bag, Nana. You... deserve to play Candy Crush on the billionaire dime!'"
Comments_Wyoming
Spooky Spooks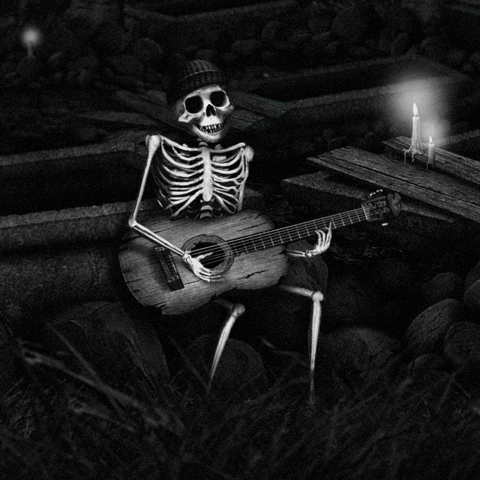 Gonna Die Black Metal GIF by Kiszkiloszki
Giphy
"Graveyard security. 90% of the job is downtime, 9% is 'Move along, sir' and 1% 'HOLY F**KING S**T!!!'"
WhichWhereas1879
I don't care how boring, quiet or easy it is... I am not working ANY Graveyard shifts in a damn graveyard.
No thank you.
Everybody needs a win sometimes, and these hardworking lawyers hit the jackpot. From jaw-dropping courtroom revelations to jury plot twists, they finally got to say "case closed" in these triumphant moments. After all, it's not every day that you get to pump your fist in front of a judge. Lie back and enjoy the victory.
When it comes to the dating scene, we all know there are going to be rough moments, from awkward dates to being ghosted to heart-shattering breakups. But the thing everyone hopes will never happen is to be cheated on.
After all, if someone has the intention or inclination to cheat, why would they choose to date at all?
Already cringing at the thought, Redditor newlymoneyedrapper asked:
"What is the worst excuse you've heard from someone who cheated?"
Not 'Meant' for Monogamy
"When they get caught, they try to play the 'humans aren't meant to be monogamous' card."
"I'm like, 'If you don't believe in monogamy, why did you even marry in the first place only to cheat later? You could join a free love hippies commune at any time. But that's not what you did...'"
- fepivo6620
Coming Out as Polyamorous
"I know a girl that cheated, and when she was inevitably caught, said she was 'coming out' as polyamorous."
"She was dead serious and fully expected our support and everything."
- fxckfxckgames
"The difference between polyamory and cheating is informed mutual consent among all parties."
"It's not a sexual orientation, you can't just 'come out' as polyamorous. It's something your partner(s) have to know about and (willingly, not coerced) agree to. Otherwise, you're cheating and making excuses for your s**tty behavior."
- spla_ar42
"Lmao (laughing my a** off), get out of here. Actual poly people would know how important communication is beforehand."
"I would have laughed in her stupid, cheating face."
- kosherkitties
So, Grief Is An Aphrodisiac Now?
"She said, 'It was the anniversary of my cousin's death and I wasn't in my right mind. You know how upset I was. Blaming me is classic victim blaming. You should be COMFORTING me!'"
"This was AFTER I offered to stay with her for the night but she said she wanted to be alone."
"I wish I could say I immediately left her, but it took two months and a second cheating incident. That time she said she was upset over a bad grade (seriously)."
"I walked away. And I blocked her. The bizarre part is how she kept trying to contact me for four years after that. She even confronted me in the parking lot on my first day of work, begging me to take her back. Why f**k around so indiscriminately if you want to be with someone?"
"Anyway, I stopped trying to figure her out long ago."
"It was my first relationship (age 15 to 18), and I was a naive fool."
"I'm not jaded now, but I know a h**l of a lot better."
- midnightsonofab***h
"I am sure her cousin would have been very proud of her using his death as an excuse to cheat and then call herself the victim."
- Acceptable-Stay-3166
Everyone Hates Mercury Retrograde
"My ex was very into astrology. She cheated and later blamed the great American eclipse of August 2017."
- henoney389
"SORRY I KEYED YOUR CAR, LOL (LAUGHING OUT LOUD). I'M SUCH AN ASPARAGUS."
- Skwerilleee
"I think you mean the MOON is in GATORADE."
- Zmb7elwa
So Sweet of them
"'I didn't even enjoy it, because I was thinking about you the whole time, and I felt terrible."
- fepivo6620
Those Undeniable Needs
"He said, 'You were at the hospital for two weeks. A man has needs."
- Wichita_Falls_Texas
"My girlfriend had a contagious skin infection for several months, and the post-infection management was even longer. We put off sex for about a whole year, and not once did thoughts of cheating occur to me."
"I'm sorry you had to endure that. Not all men are like him."
- Expensive_Presence_4
Growing the Family, and the Relationship
"They said, 'My wife was pregnant, so I wasn't getting any.'"
- tefama5759
"If I remember correctly, pregnancy is the time or one of the times when women are cheated on the most."
- RBNrando
"This breaks my heart."
- LoreGeek
At Least It Didn't "Matter"
"They said, 'It's not like it meant anything.' Oh good, glad we cleared that up."
- fepivo6620
"Yet you threw our relationship away over it. So what I'm hearing is I mean less than nothing to you."
- LeRuseRenard
Increased... Appreciation
"He really said, 'I'm just on Tinder to confirm that there's nothing better out there. It helps me appreciate you more.'"
- tivige8195
Getting a Jump on Things
"My previous partner told me that he cheated because he insisted that he 'thought I was going to break up with him anyways,' so he started seeing other women."
"I believe this was just another one of his manipulation tactics to put the blame on ME for his actions. To this day, I cannot fathom the mental gymnastics he had to do to justify his decisions... Lol (laughing out loud)."
- cuteemogirlfriend
"I wonder if he's familiar with the term 'self-fulfilling prophecy'?"
- Browncoat85
"Well, he is now."
- cuteemogirlfriend
Cheat or Be Cheated On
"My last boyfriend said he cheated because he thought I had already cheated. But I did not cheat on him."
"He felt like an a**face when he realized I didn't... But he lowkey still thinks I did."
- _mel-issa
For the Sake of the Relationship
"My college roommate would cheat on his girlfriend a few times a semester, and then feel awful about it and realize how much he loved his girlfriend."
"He started to rationalize that 'you need to cheat to stay faithful.'"
- henoney389
​Opportunities to Cheat
"Oh, this thread reminds me of my ex, who was just a complete s**tbag."
"He didn't cheat, but he nearly did, and he told me about it and said 'Hey, I was really drunk and still didn't cheat, everyone around was so so proud of me and said I must really like you. They all thought I did amazing for not cheating on you even though I had a proper chance to do it, so I thought I'd tell you about it.'"
"I just raised my eyebrow at him. I remember that I did hang up on him a few times and told him that it wasn't massively impressive when he was being a d**k. He was very abusive so I couldn't safely leave him, though. If it was safe to do so, I would've dumped his a** right there and then."
"I know he's on Reddit so he'll likely see this, and good riddance because he's a complete t**t. If you see this, you know who you are, and I think you can go to h**l for what you did to me."
- Complete-Mess4054
All About the Rush
"The answer is because cheaters get off on cheating. It gives them a thrill that a 'normal' relationship can't give them."
"This is why I say cheaters will always cheat, because they crave the excitement of it."
"They don't give a s**t about monogamy or non-monogamy; they just find it fun to cheat. They also enjoy chasing after other people who are in relationships because it's more fun for them to chase after someone who's already taken rather than to find someone who's not."
"In other words, they're sociopaths who get off on causing misery to satisfy their own selfish desires."
- MissGrim66
It's clear why these Redditors thought these were the worst explanations for cheating.
Not only do some of them not make sense, but they're a total dismissal of the cheater's accountability in the relationship.
While realizing that a partner you loved was cheating is already bad enough, it seems that receiving a terrible, ingenuine reason for the act would only serve to make it worse.
Think about the last time you were sick; the ritual of checking WebMD, thinking you have a life-threatening illness, then finding out it was a harmless rash that was causing you all that stress. Regardless of the symptoms, we've all been there—but what of the unlucky few who actually did have some sort of ill-fated, isolated illness?