Sometimes on our stressful lives it's nice to just sit back and think about all of the more wholesome things in life. Like the fact that just living with pets is enough to lower a person's blood pressure and stress levels. Or every single part or Fred Rogers' existence; seriously, the man was amazing and an inspiration to many, many children.
---
In that spirit, Reddit user u/PM_YOUR_HAPPY asked:
"What is the most wholesome fact you know?"
10.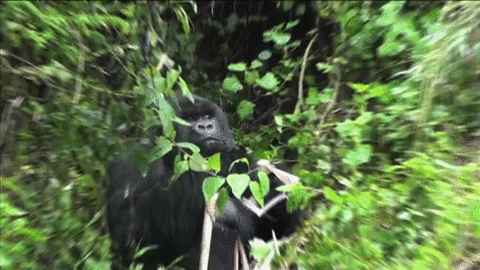 Giphy
Gorillas make up cute food songs and sing louder for the food they prefer.
-halinw191
9.
Dogs, when aggressively playing with them, will sneeze to let you know that they are just playing and don't want to hurt you.
-Agent_J01
8.
Dolphins will assign other dolphins a sound, kind like a name, and even if the dolphin doesn't know who said it's "name" it will still respond.
-lobo_cop
7.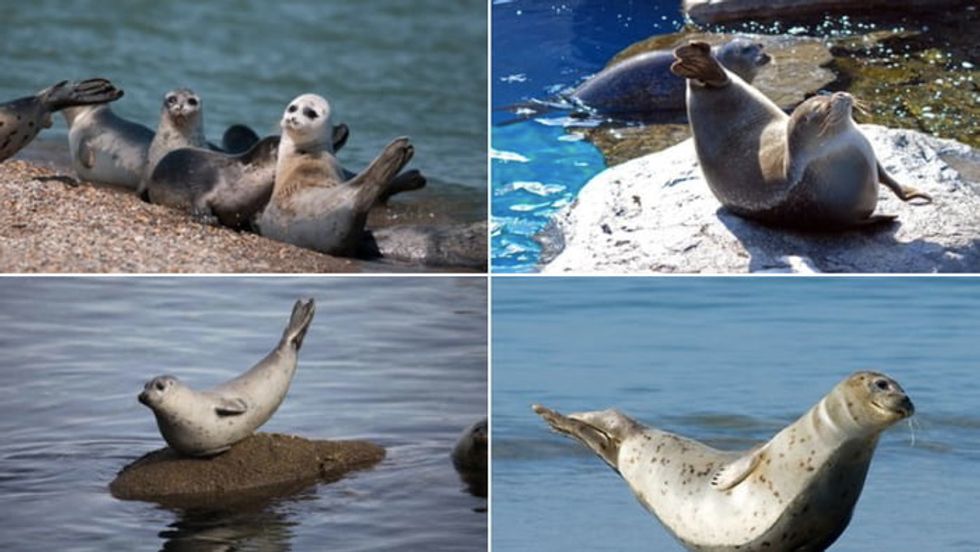 When seals feel safe and content, they do this thing.
-subjection-s
6.
The people who voiced Mickey Mouse and Minnie Mouse got married in real life.
When Russi Taylor became the voice of Minnie in 1986, she fell in love with Wayne Allwine, who had been voicing Mickey for the past decade. Wedding bells followed.
-Back2Bach
5.
That there are more libraries in the US than McDonald's.
-Bacon6217
4.
A bunch of doctors were subjected to an A-B test. The clinics they were working had two signs posted, on the doors leading to the examination rooms (immediately above the wash stations). One sign said "Wash your hands between examinations. You are less likely to pick up disease from patients." The other sign said "Wash your hands between examinations. You are less likely to transmit disease to patients."
The second sign boosted hand washing 57% greater than the first sign.

-IWantToPostBut
3.
Canada and Denmark have "Fought" over tiny Hans Island, between Greenland and the Upper Reaches of what is now the Canadian Territory of Nunavut. It's technically where their out-to-sea borders overlap, and there is no official ruling anymore as to whose it is.
The "Fight" simply involves one side going over, changing the flag, collecting the bottle of alcohol set there by the previous party (Schnapps from the Danes, Whiskey from the Canadians), setting some of their own in its place and leaving.
This has been going on for decades.

-DeepDoughbeast
2.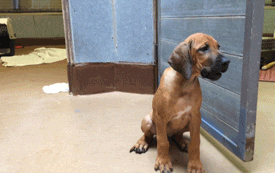 Giphy
In some zoos, they pair up cheetah cubs with puppies. Cheetahs are naturally skittish, but share much of their body language with dogs. Seeing that the dog stays relaxed when the door opens for example, helps them stay relaxed.
-MGsubbie
1.
The earliest recorded named cat lived in ancient Egypt 3000 years ago was called 'nedjem' which means sweetie
-gr0wyourhair