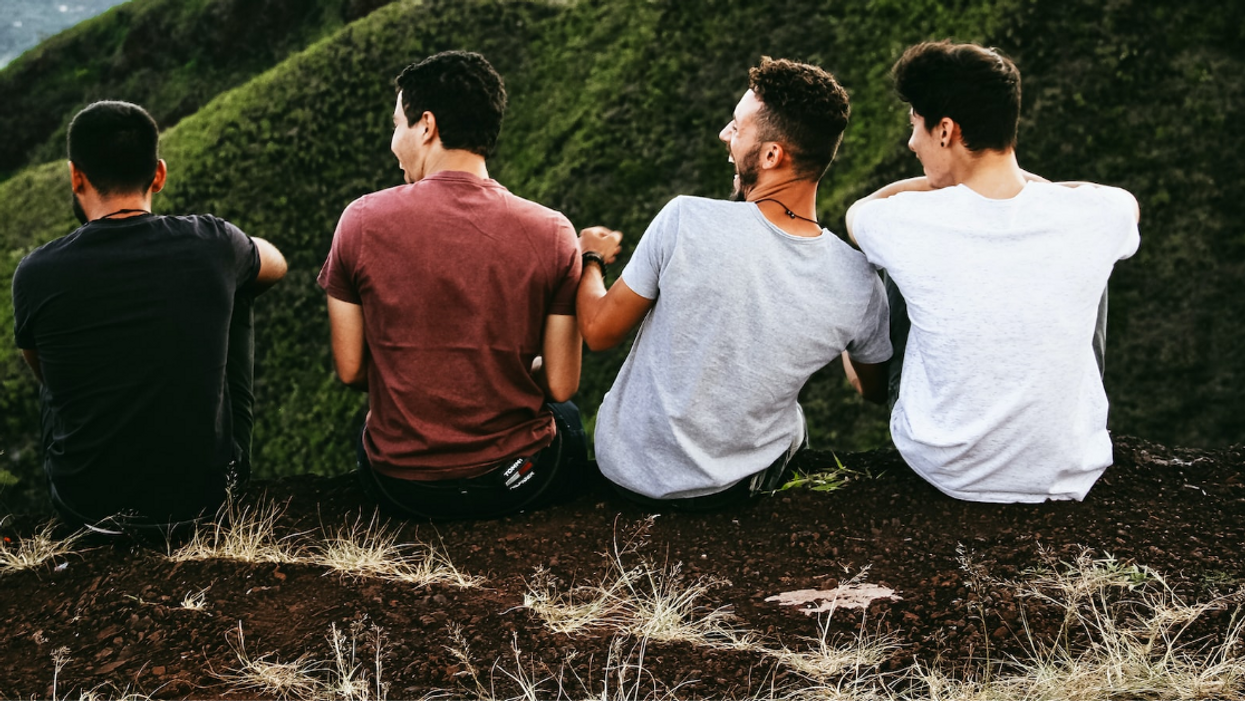 Mattheus Ferrero/Unsplash
Some people, like me and Fetty Wap, only have one eye.
Some folks are "allergic" to being hungry or full.
Some people have visible limb differences that their partner calls their "lucky fin" (hi babe!)
Some people have hair birthmarks! Yep, those are a thing.
---
Reddit user red2one asked:
"What's an unusual body feature of yours?"
So many people have weird and wonderful things about themselves that the comments turned into a celebration of strange.
And we loved it.
Acid Tears
"Because of a blood disorder, I have extremely acidic tears."
"My face swells, burns, and I get hives or an allergic reaction."
"A couple tears are annoying."
"Serious crying will eat away at my contacts, I'll have to use cold compresses, and take antihistamines"- b*tchybarbie82
Big Calves
"I have massive calf muscles."
"It looks like every day is leg day despite not doing weight lifting."
"My dad had the same."- MaxximumB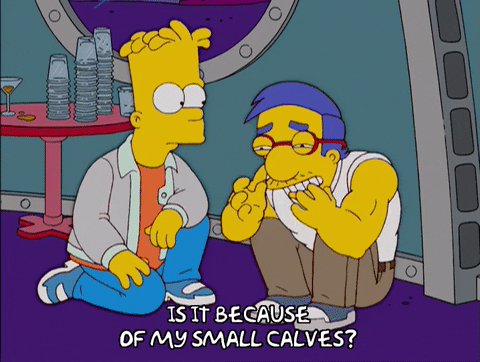 bart simpson GIF
Giphy
Scent Detective
"I have a pretty ordinary sense of smell, with two glaring exceptions."
"I can tell when I'm about to get sick because all water smells very metallic all of a sudden, and without fail i start feeling sick within a day of that happening."
"I can accurately tell my wife's cycle by smell to a crazy degree of accuracy."
"It spooks her and she didn't believe me for the longest time until one day I said she smelled different like I have never smelt before."
"I joked she must be pregnant, and I was right."
"The absurd part is that we backtracked the dates and I made that comment about her smell within a day or two of the egg attaching to her uterus."
"It's kind of fcked up"- pvdp90
"I can quite literally smell a storm coming for miles, and apparently this runs in my family."- Saw101405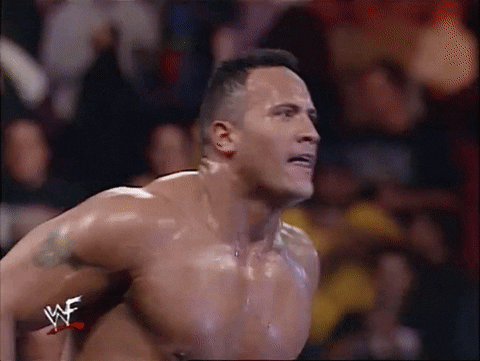 Can You Smell The Rock GIF by WWE
Giphy
Culture Clash
"I was born with tumors inside the bones in my one of my feet, that grew so quickly, they permanently disfigured it."
"Also, my penis is two different colors, brown and vitaligo, yet the rest of me looks like a white guy."
"It's like my Hispanic side and white side decided to fight it out on my member"- SlaterVJ
Weird Sneezing Timing
"At some point I gotta sneeze when I'm very hungry…."- PaceWinter4101
"I sneeze when looking at the sun."
"Isn't as cool as everybody else's tho."
"lol."- itslexxiiii
"Every now and then I'll feel nauseous then sneeze, and the nausea goes away."
"I think it has something to do with the vagus nerve."- OneArchedEyebrow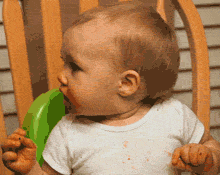 Baby Eww GIF by America's Funniest Home Videos
Giphy
Chimera
"My stomach is two different colors, split right down the middle"- sunrisedesert
Quad-pples
"My Dad had 4 nipples."
"The extra two were on his abdomen on either side of his belly button."
"As a kid I just assumed all men had 4."- Roozer23
Pectus Excavatum
"My sternum is concaved, so there's essentially a divet right between my breasts."
"I'm a guy"
"Apparently it's has an actual medical term, Pectus Excavatum, which is most definitely not a spell out of Harry Potter and way more common than I realized."
"It even has it's own subreddit, r/pectusexcavatum."
"There's an opposite condition where the chest convexes outwards, Pectus Carinatum."
"If the 2 hug, they fuse into one superbeing."
"There are surgeries to repair them but hurt like hell and have a long recovery time."
"Only recommended if it is a problem in your daily life."
"Common uses include cereal bowl, not that I have done it, cell phone holder, candy dish, cuddle spot."- Wuropp
New-vula
"I have a bifurcated uvula."
"That teardrop thing in the back of your throat?"
"Mine is shaped like a butt."- cookiesndwichmonster
Enviable Endowment
"My massive schlong."- LemonBoyJ123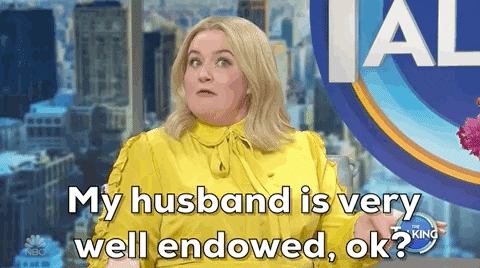 Aidy Bryant Snl GIF by Saturday Night Live
Giphy
Trifecta!
"I have extremely long toes."
"I can smell sickness."
"My orgasms has different colors."- Nejellerstak
Limitless Pain Threshold... Almost

"I almost don't feel pain."
"I once was kicked from full power in chest and it didn't hurt same if someone punch me."
"But when I hit my elbow or knee my whole nervous system is f*cking dying."
"Important note: Kicking in nuts still hurts its weak point of all man."- czacha_cs
Rainbow Eyes

"I dunno what going on."
"I've never the time to go to any sort of doctor to check it out but my eyes just change color."
"They always look natural even if it's a rare color you wouldn't believe."
"I dunno what makes them change, it's not because of temperature, my mood, etc."
"They just simply change color randomly."- Aware_Friend_5931
No Need For Earmuffs!

"My ears get very warm in the night for some reason."- MantarraxSus
Mind The Gap

"I have a dent in my head."
"Yup."
"It's on the right side of my head."
"Think it's near the sensory processing part of my brain, which is interesting because I have autism."
"I've had it since I was born."
"My theory is that my head grew into my moms pelvis bone."
"I don't even know man.. XD."- vernowhereonyt678
Long, Luscious Tongue
"I can touch my nose with my tongue."- gothism
Regenerative Qualities
"I lost a chunk of my pinky when I was a kid."
"Nail was completely gone."
"Doctors said it probably wouldn't grow back."
"It did and part of my skin fused with the underside of my nail so I can't cut it super short anymore."- lil_tink_tink
You're up, lovelies.
Step up to the mic and tell the world what's weird about you!