Hard Pass: The Most Overrated Places To Have Sex
"Reddit user sasukelikescarrots asked: 'what do you think are some overrated places to have sex?'"
Certain locations really damper on a good time.

For instance, it's not fun to do it in cramped spaces.
Looking at you, airplane bathrooms and backseat of cars.
Many cannot be bothered to maneuver in some odd location.
Beds. Beds are sexy.
Always were, always will be.
Redditor sasukelikescarrots wanted to hear about the places we should all avoid when getting it on, so they asked:
"What do you think are some overrated places to have sex?"
Elevators.
One... I'm claustrophobic.
Two... there is not enough time.
Fatal Attraction lied to us y'all.
The Worst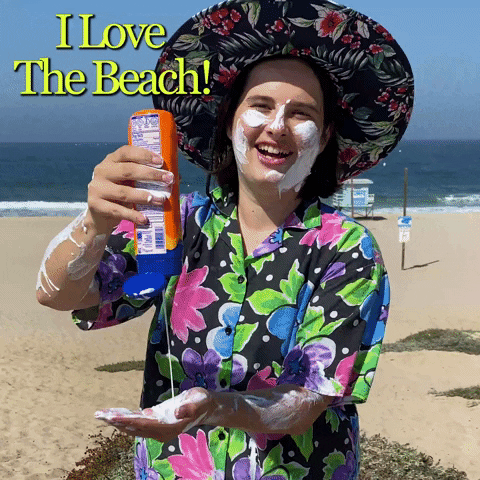 The Beach Summer GIF by Kel Cripe
Giphy
"The beach is the worst."
thotsnprayers68
"I hate sand so much so I agree with you."
Millionsmoney
Let Alone Two
"Airplane bathroom. Too cramped, and smells gross. Keep your Mile High Club pendant."
REUBG58
"I was thinking this too. I am also willing to bet that 99% of people who claim to be in the Mile High Club are lying through their teeth. Seriously, there's barely any space in those lavatories for one person, let alone two, and it's a little hard to get aroused when you're worrying about turbulence and people waiting to use the toilet knocking on the door."
Fresh-Hedgehog1895
Just Why?
"Public toilets... Why would you even..."
Reznik81
"The only reason I can think of is being a kid of an overprotective parent in high school and you want to desperately get it on with your boyfriend. Public restrooms are the only option sometimes. (Experience)."
I-couldbeadog
Too Wet
"The pool and the shower."
GrilledStuffedDragon
"I hate the shower. I think it was a comedian who said, 'I've never been having sex and thought you know what would make this better… If one of us was freezing.'"
REDDIT
"I personally like the shower cause my partner likes to be in the water and I like being cold so it works out cause sex gets me pretty warm anywho."
BOOboUraisin23
"The shower is for foreplay, not sex. Pretty much every time we shower together it's a given that it will lead to sexy time, whether we were planning on it or not/in the mood or not…. intimacy and touching, etc.,?…. we just B-line for the bedroom. But sex IN the shower?… no."
Jibber_Fight
And a Happy Meal?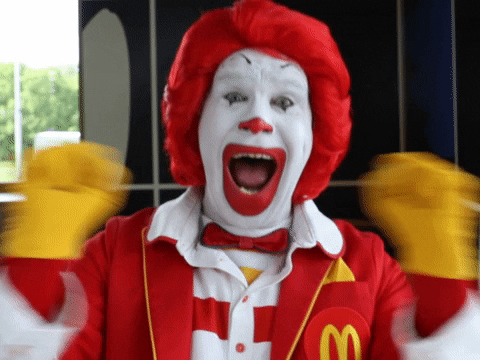 happy ronald mcdonald GIF by McDonald's CZ/SK
Giphy
"McDonalds ball pit…"
ami2weird4u
"They have a cleaning machine that can clean all the balls and it's all sanitary. I think that could be a really good time"
copper_basket
Have some decorum people.
I'd go to Burger King.
Check Please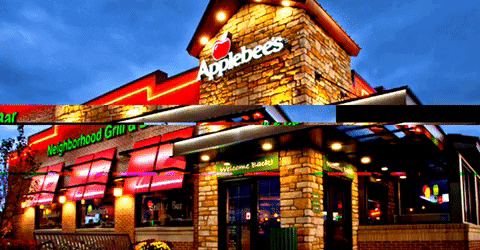 Applebees GIF
Giphy
"The men's room at Applebee's during Happy Hour on a Tuesday."
Thiccaca
"Oddly specific."
some1sbuddy
Bad Idea
"Car sex."
Shrikeangel
"I spent my teens and early 20s having sex in cars. About a year ago (I'm almost 40) the wife and I are out and in the mood so let's have sex in the car like we used to. Bad idea, how the f**k did we used to have sex all the time back there, now it's uncomfortable and I got a cramp in my leg."
Psyco_diver
"Yes. The handful of times I've tried this, it's always been so cramped and you need to keep repositioning or someone bumps their head. I guess it could be fine if you had one of those huge American tanks, but cars here in Australia never have that much room inside."
StellarSandDweller
Oh Lord
"Churches and graveyards. I've done it in both, and it's not really that great."
filly_fanatic
"Never in my life have I thought either of those locations sounded like a fun place to have sex. I guess if you have a kink for getting caught then it's as good as any because there's this perception of it being sacrosanct, but it just seems at best uncomfortable and at worst going to get me on a registry somewhere.
"hopeishigh
The Waves
"Waterbeds. One of my GF's had one, and I *hated* it. It's impossible to get traction or the proper angle."
disturbednadir
"Good call. There's nothing to push off of. Nowhere to plant knees either. A true s**t show."
SocialMediaSoooToxic
"I knew there was a reason why I forgot about my waterbed! Thanks for reminding me about that abomination!"
TinyCamp7743
Wow. I mean. Y'all have really gone out and experimented fully.
Congrats.
Reddit user prettyKaitlynn asked: 'what's the most horrifying thing you've experienced on a flight?'
For some people, flying is the epitome of great travel and adventure. The thought of entering the air is exhilarating.
For others, however, flying is to be avoided unless totally necessary. There's an underwater highway connecting the continents, right? Or an impossibly strong bridge?
But as laughable as it might seem to see someone dread flying, sometimes there's a key experience that can explain all of those negative feelings they have connected to buckling up and locking their tray tables.
Curious about others' experiences, Redditor prettyKaitlynn asked:
"What's the most horrifying thing you've experienced on a flight?"
The Sudden Loss of a Loved One
"On a red-eye flight, everyone was asleep, but I can't sleep on planes. A few rows behind me, a girl started screaming, 'Mama!? MAMA!?'"
"The flight attendants walked over and then ran back. Then ran over holding a defibrillator. Then they walked the hysterical girl, who looked to be about a teenager, to the front of the plane. Then they walked back with blankets."
"When the plane landed, no one was allowed to move. A stretcher came on board and wheeled the blanket-covered body out. The sobbing girl followed behind."
"I can't imagine losing a parent on a flight, with nowhere to go and no way to contact anyone else for help, surrounded by nosy strangers in tight quarters."
- KnittinAndB***hin
"Oh my god, that poor girl. I traveled a lot with my mom when I was her age, visiting my big brother at college. I can't even imagine the horror of this situation and how traumatic that must have been. I hope she is happy and thriving somewhere now…"
- doodle_d**ks3000
Fallen Flight 4184
"On Halloween night in 1994, I was on a United flight from Vancouver to Chicago."
"Back then, 'Channel 9' on the inflight entertainment system let you listen to air traffic control. That night as we approached Chicago, I was listening to Channel 9 when suddenly ATC told all the other planes to quiet down."
"Then they started calling over and over for another flight, American 4184, and asking the other planes if anyone else could see an ATR."
"This went on for a few minutes and then, CLICK, channel 9 was switched off. I felt a chill go down my spine."
"When I got to my hotel, I switched on CNN."
"Flight 4184 had gone down in a field in Indiana and everyone was dead."
- CohibaVancouver
Worthy of 'Final Destination'
​"Just after takeoff from Ixtapa Mexico, we were climbing out over the ocean at about 1000 feet when I looked out my window. Headed directly at me about 500 feet away was a twin-engine Beechcraft (I think). I would guess it was three to four seconds from impact."
"Fortunately, the pilot of the aircraft saw us and pulled up sharply just in time, missing us by maybe 25 feet."
"My wife, who's deathly afraid of flying, asked me, 'What was that?' I said, 'Nothing,' and pretended nothing had happened until we were on the ground in the US, and then I told her."
"Without question, if that pilot had pulled up even a second or two later, everyone on board both planes would have been dead."
- lobeams
Fear of Flying
"As soon as the engines revved up for take-off, a woman started screaming like she was dying."
"The flight attendants couldn't get up to go to her until the pilot rang the bell, about five to ten minutes. She was screaming the entire time."
"Turns out her daughter put her on the flight even though she was terrified of flying. An attendant held her hand the entire flight, walked her all the way to meet the other daughter, and told her to never put mom on an airplane ever again."
- zenos_dog
"Just so everyone knows, if you are afraid of flying, tell the stewards when getting on the plane."
"They will make sure you are checked in and will pay special attention to you to make it easier."
- DeezNeezuts
What Dreams Are Made Of
"Flying out of Chengdu China in the early 80s on an old Russian turboprop, It was a wicked snowstorm, and I thought there was no way we were taking off in that mess. Visibility was only a few hundred feet."
"I looked around in panic and I realized the guy sitting across the aisle from me was the spitting image of Buddy Holly. I recall thinking that if this guy pulled a guitar out of the overhead bin and started singing 'Peggy Sue,' we were all f**ked."
- WeekendDesigner4734
"Oh sweet, you're a Steven King character."
- moslof_flosom
Allergic to... Flying?
"This was in 2015 (luckily not during the pandemic as I probably would have been kicked off the flight). But suddenly I felt a tickle in my throat, so I started coughing."
"But I COULD NOT STOP COUGHING. No matter what I did, I could not get that tickle out. The people around me were understanding, but I decided to go to the back of the plane just to be courteous."
"The flight attendants gave me ice and that was the only thing that would give me any sort of relief."
"We finally landed. That night, I went to bed and woke up at 5:00 AM with a swollen shut eye, huge f**king lips, hives ALL over my body, and a tightness in my chest."
"Turns out I was having a severe allergic reaction to something I ate (?) at the airport or something on the plane. My throat was literally CLOSING on the plane. That's why the ice was helping because it was bringing down the swelling."
"But here's the weird f**king thing. I've never been allergic to anything in my life before OR since that incident. So it's a huge freaking mystery. The hives also showed up in different places on my body each morning for two weeks after."
- TheReinsOfFullNight
Take Off Mysteries
"On a flight from San Francisco to Denver. The plane was loaded and it was time to take off, but we just sat at the gate. The pilot announced we would be leaving soon and that we were late taking off because they had to balance out the luggage."
"Finally around 30 minutes after we were supposed to take off, the plane backed out and went to the runway. Once again, we just sat on the tarmac, this time for another 30 minutes. The pilot got on the PA again and said we had to return to the gate because the plane was low on fuel from all the idling."
"Back at the gate, three armed law enforcement officers entered the plane and escorted a man off. After that, the pilot announced that we were finally ready to take off and that the previous wait was actually due to a security issue."
- TXRichardCranium
Unforgettable Turbulence
"Just (but didn't feel like 'just' at the time) really bad turbulence; people's purses hit the ceiling of the cabin and I think some people who weren't belted in injured themselves too. People were screaming, praying, and crying (I was in that last category)."
"I wasn't crazy about flying before, but that experience put me into phobia territory and I didn't fly after that for probably about ten years, and still weigh it as a cost-to-benefit thing whenever I travel. It's helped a bit to learn that turbulence isn't really a thing that causes plane crashes, as far as I now understand, but it can feel very different in that moment to the illogical mind."
- bottleglitch
Oh, the Humanity
"On an airplane, but not technically a flight."
"Sitting at the end of the runway, the pilot was doing his pre-flight or something. There was a fireball in one of the engines. Passengers panicked, flight attendants popped the emergency doors, and the emergency slides deployed."
"It was mayhem; people knocking others down, crawling over the seats, lots of screaming. Several people were injured."
"Of those I saw, one man fell off the wing; I found out later he broke his arm and collarbone. Another fell off the middle of the slide. She went away holding her wrist, not sure of what happened. The guy in front of me on the slide tumbled face-first at the bottom of the slide, and got up with a bloodied face."
"Emergency slides are not fun. It's not like in the movies."
"The ironic thing was, there was no danger to the aircraft or passengers."
- chileheadd
Not a Question You Want to Hear
"The scariest thing was being asked by the guy on the other side of the plane if there was oil spraying out of the engine on my side, too."
- cablemonkey604
Happily Ever After
"We took off after a seven-hour delay. The plane climbed for a little bit and went into a pretty tight bank turn."
"The Captain came on and said there was smoke in the cabin, and we were going in for an emergency landing. As we were coming in, there were the fire trucks and emergency vehicles waiting for us."
"Long story short... it was a wiring harness for the coffee maker. They swapped it out without even having to deplane. We got free drinks for the rest of the flight."
- Bigkid6666
No Small Talk Welcome
"We barely had our butts in the seat and a woman turned to us and said, 'Are you two teachers?' as an icebreaker."
"We responded with 'no,' and then she said, well, she was a teacher, and she then proceeded to talk THE ENTIRE nine-hour flight about herself."
"My husband pretended to fall asleep within the hour, and I find it painfully hard to stop conversations with friendly people, so all I could do was listen to her ramble."
"Ugh, AND we were seated right beside the toilets which smelt of old pee."
- No-Lack4969
"That would be my personal h**l. Just let me read my book, lady."
- Ninyu
Chaos Ensues
"Captain here. Two hours in on an early flight, and the in-charge Flight Attendant advises us we have run out of coffee."
- scooterjay2013
A Strange Turn of Events
"I had a woman next to me on a 15-hour flight, with two kids under the age of five. She sat next to me with the kids on the aisle, and the first thing she did was apologize for what was to come."
"It was terrible, stuff constantly knocked onto the floor, a drink spilled on my leg... but that was just the woman herself."
"She soon swapped seats, and the kids just did normal kid stuff. They were not so bad at all, aside from the occasional accidental bump when they squirmed, while she continued to drop stuff on the floor: food, drink, phone, basically anything on her tray table was going to be on the floor sooner or later."
- FrightenedOfSpoons
"This weirdly sounds like something out of a rom-com."
"Her: 'I'm sorry for the trouble that will be caused.'"
"Him: 'I understand, kids will be kids.'"
"'No, I mean me, I'm a super klutz when flying.'"
"Strangers to Lovers. Annoyance softens to Endearment."
"Instant love story."
- saruhime
A Fuzzy Passenger
"Flying in a small eight-seater from the mainland to an island, a kitten got loose, climbed over the pilot's shoulder, and generally was frantic."
"That's the type of scene that disaster movies start with!"
- GSVNoFixedAbode
"Something similar happened on a flight. It was kind of funny, though, because the pilot got on the P.A. to ask whoever was missing a kitten to please come to retrieve it, in a very official, somewhat annoyed, pilot-ey voice. Pure comedy."
- ljuko
While some of these stories were amusing in the end, most of these were absolutely chilling, and it's no wonder that these Redditors don't enjoy flying or refuse to travel by airplane ever again.
It's pretty safe to say, honestly, that most of us would choose the same thing if we experienced something like this.
There are a lot of sayings about human nature that address bad behavior in a relationship.
One such idiom is "a leopard can't change its spots." Another is "once a cheater, always a cheater."
But is that really accurate?
Can a significant other cheat just once and never again? And even if they can, is the relationship ever truly healed?
Reddit user Menezeris3029 asked:
"People who have stayed in a relationship after their partner cheated. How was it like after?"
Projecting And Gaslighting
"It was super short-lived because of the hardcore projecting."
"Because she cheated, she assumed that I was going to cheat with all my women friends. She became super controlling and didn't want me to have any women friends."
"I ended up leaving because my friendships were more important than a broken relationship."
~ Ookimow
"It's in fact so common that people who baselessly accuse others of cheating are almost always cheating and projecting it on their partner."
"Every time I had been cheated on, this is the trigger that made me realize it was going on in the first place and was easily able to find proof."
"They out themselves."
~ PsionicKitten
"My ex husband tried to get me to go to therapy. And don't get me wrong, I needed it and should have gone, to get the self-worth to leave his a**."
"But my point was, if you won't stop cheating on me why waste money on therapy lmao‽‽ It's like sitting in the ER while someone is stabbing you in the back."
"He swore on everything we had he wasn't cheating on me again."
"Yeah…..he was the whole time."
~ WillBsGirl
Regrets, I Have A Few
"I really truly believed I would rise from it and forgive him, get over it, and come out of it stronger."
"It was never the same. I lost that trust and I couldn't get it back. And eventually, I stopped caring to want it back."
"It was a 7 year relationship & although I don't regret it, I sometimes wish I knew to walk out sooner."
"But it made me realize what I really deserve and it led me to the forever man in my life who treats me so well and loves me and honours our commitment."
~ backandforthlosing
"This got me in my soul!"
"My soon to be ex is not violent, he's grown into a lovely man, just not the one for me after what happened."
"I've just cracked my early 30s so I'm calling this my quarter life crisis and moving on...a lot of those things you have said resonated so much!"
~ Puzzleheaded-Ad-9724
"Reasons for not leaving—Fear, isolation, guilt, not wanting to hurt the person you love most in the world, even though they hurt you. Not wanting to lose them."
"It's hard to let them go, because you have to let go of a part of yourself too and the life you thought you were building together. It is so hard to accept that it was all just an illusion."
"After some time passes, you try to put what happened at the back of your mind as a survival mechanism, and then your partner assumes that you have forgiven them because you no longer appear to be preoccupied with it."
"Sex also complicates things because some cheaters think that resuming sex equals their partner has moved on and are not upset any longer."
"You keep quiet and bottle up emotions to keep the peace, but at a severe detriment to your mental health and well being."
"This is where I am currently with my relationship. I am just trying to get through one day at a time until I gather enough strength to move forward."
"I too hope to wake up one day and say, 'FUK THIS!' I have known about the infidelity since 2021."
~ lunarmantra
Never The Same
"Happened in 2010, part of a mental breakdown on their side. Stood by and watched my world fall apart with a young child to look after."
"I believe in the vows I took when I got married, especially in sickness & in health. 13 years later, still married, perhaps stronger than ever but it still hurts."
"The pain numbs down over time from a glowing ball the size of the sun to a little pin prick of light but it still burns."
"I'm glad we stayed together, child is now a happy and rounded young lady—enjoying the world and her life ahead of her."
"We are now 26 years together so if any of you are reading this, good can come from bad, life does go on, listen to your heart but don't ever get mugged off."
~ oldskoolplayaR1
"Caught her in an 'emotional' affair early on in our relationship."
"Both her and him told me it was a mistake and he apologized and told me it was over."
"I believed it all."
"However I will admit that it bubbled up during arguments over other issues because of how betrayed I felt."
"It weighed on me to the point where she told me I needed to see a therapist to get over it. I went to 3 of them over a period of the next 4 years."
"We went as a couple maybe a year after that."
"Flash forward another 2 years…I found the texts and pics."
"It never ended and it only grew. The entire time she told me to get counseling. The entire time we were in counseling together."
"The entire time I worked 2 jobs and 7 days a week because she lost her job and took a year off and I picked up the slack."
"You do not recover."
~ justaguylookinghappy
Tick, Tick, Tick...
"A ticking time bomb."
~ Ratakoa
"Yep. We spent a year trying to recover, then had 2 good years..."
"Then he cheated again... I think in the back of my mind I was just waiting the whole time for it to happen again."
~ naturally_eva
"This! Every single day, this is what's in the back of my mind and yup, waiting for it to happen again and hoping, at the same time, that it won't."
~ ahuh_itzme
"Ex wife was the same. We tried again, but she just had to get back in contact with him… lasted ten months, but only eight before she'd started seeing him again."
"It was a 12 year relationship for us, with most of that married. I don't think she actually stopped seeing him really, looking back."
"When I started seeing a new girl, my ex wife tried to seduce me! Erm, no."
~ CabinetOk4838
"Shoot, mine never even stopped seeing the other guy. She swore up and down she wanted to stay together and it was all a mistake—so I laid out some very simple rules for moving forward, starting with no more contact with the guy."
"She never stopped."
"To this day I dont know what she was thinking. She just kept on trying to see us both. This was a 10 year marriage with kids, too."
"About a year into the divorce, she straight up moved 500 miles away (by herself), became a drug addict, and her entire life fell apart. Got arrested for felony drug possession etc..."
"Most bizarre complete self destruction I've ever seen in real life."
~ alonjar
If They'll Cheat With You...
"One of my buddies dated a girl once that cheated to be with him. Then after awhile she cheated on him too."
"He was so shocked."
"But I was like, bro, she cheated on someone to get with you. Her cheating on you to get with someone else shouldn't be a surprise."
~ travworld
The Other Side
"That's not always true. I cheated once. It destroyed the person I love, and it sent me into a 2 year spiral of depression and anxiety that I had to be hospitalized for twice."
"I'll NEVER, EVER make that mistake again. People can learn from their past mistakes."
"That being said, 'once a cheater, always a cheater' is true more often than it isn't - and that's quite sad."
"I just won't be one ever again. Absolutely not worth ANY of it."
~ reflUX_cAtalyst
The decision to stay with someone who has broken your trust is an individual one.
Unfortunately, it doesn't seem like there are many happy endings for couples after one partner cheats.
When I was in college, my friends and I went to Starbucks one December night. We had just taken the hardest of our finals and knew we did a terrible job and decided to go to Starbucks to cheer ourselves up.
One of my friends ordered a latte while my other friend and I ordered frappuccinos. The barista got super offended that we would have the audacity to order cold drinks on a cold night. She told us we should be ashamed of ourselves for making her make cold drinks on a cold night. Seriously!
I almost changed my order, but luckily, another barista came over to take care of us. As she put in our orders, she said the original barista we dealt with always judged people's orders and we should just ignore her.
This wasn't the last time we were judged by this barista, but we learned to ignore her opinions.
She is not the only person to get offended by something ridiculous or completely inoffensive. Redditors know this all to well and are eager to share their stories.
It all started when Redditor AdRealistic878 asked:
"What is the most ridiculous thing you've seen someone get offended by?"
A Greeting Is A Greeting...Or Not
"I had a boss get mad at me because when she said "Good morning" I responded with "Hello.""
"She got in my face and said "No.... I said 'Good morning'. Say it back.'"
"I didn't stay there long lol"
– isabelstclairs
"This reminds me of a time I was riding my bike early one morning. I was going up a steep hill, breathing hard, and a jogger running past me down the hill called out "good morning". I just nodded in their direction and continued my slog."
"The jogger stopped and yelled "hey, I said good morning!" I still can't understand the sense of entitlement, that somehow I owe them a verbal return of their greeting despite the obvious circumstances."
– FrightenedOfSpoons
"This reminds me of the first time I went backpacking. I was going up a steep subalpine mountain side on a trail that was basically a ladder made of rocks. I was breathing hard. Two men were coming down and gave a cheery "hello". I said "hi" all redfaced and out of breath. One of them looked so offended."
– GogoYubari92
Not My Fault!
"When I worked at McDonald's they discontinued the smartie McFlurry for a short time. When explaining to anyone who ordered one, you'd have thought I threatened their family or something with how offended people were."
– SarcastiKatt
Speak My Language
"I've seen people get very offended by a South Welsh accent. Accusing people of being racist and faking Indian accents when they're just speaking in their native accent."
"The internet is wild."
– Broshida
Freedom Of Speech?
"I was out for lunch with a colleague at a local pub and we were discussing a news story from the morning about a bus crash."
"A woman on a nearby table took great offence to this and stormed over to us and demanded we stop talking about it in public."
"We both just stared at her, not entirely sure if she was serious."
"She was."
"We carried on discussing it and she flounced out."
– ASK_IF_IM_PENGUIN
Just Trying To Help
"I politely and quietly told a woman on line at the pharmacy that the price tag was still hanging on her jacket sleeve. She went on a long loud rant about my bad behavior."
– VosTutZich
"This is why mom taught me Don't talk to strangers."
– UnicornSlayer5000
Spoilers
"I got yelled at for 'spoiling' the Tudors. Like my god."
– altdultosaurs
"Imagine being that uneducated that you think someone is "spoiling" the Tudors."
– narniasreal
"Making a joke about Ann Boleyn. Apparently, it was too soon."
"I wish I were joking."
– LadyoftheHounds
"Woah, people are still losing their head over it?"
– SpittinImageofLlama
This Is Nuts!
"Not me, but the Korean Nut Rage incident. The Vice President of Korean Air (daughter of the CEO) was in first class and got furious that she was served nuts (like the peanuts you get on a flight) in a packaged bag rather than a wooden bowl. She made the captain kneel and beg for forgiveness and hit him, then forced the plane to return to the gate since she'd just fired the captain. Crazy stuff."
– FancifulPeaches
Well, Obviously!
"Me growing a beard. According to my brother's mother-in-law, only junkies grow beards, and that's so they can hide their drugs in it. I kid you not!"
– Grunthos_Flatulent
Watch Out!
"I was standing with my trolley waiting & had a lady freak out "You're going to hit my son!". I wasn't even moving so it was a huge overreaction, but I understood that her small son may be hidden from my view behind the trolley & she was making sure he doesn't get hit when I do move whilst not realising he's there."
"I looked for him but couldn't see anything. She continued to freak out at me "Don't hit my son!" & physically restraining my trolley which is not moving."
"It turned out she meant the adult male next to her scanning things at the self scan till. I wasn't going to hit him anymore than any fully grown adult in the supermarket."
– stowberry
Don't Lose Your Hair!
"My kid has very curly hair. When said kid was about three years old, a random woman started berating me in public because my kid's hair was curly. She was convinced I'd had it permed, and how horrible to do that to an innocent 3 year old. I was the worst parent ever. Apparently she'd never seen someone with naturally curly hair before?!"
– Frozen_Feet
Stay Seated
"Being offered a seat on a crowded subway. I offered a woman who was 30 years older than i was my seat . She flew into a tirade yelling nonsense."
– rayneglyons
Talk About An Overreaction!
"I'm a Vet Tech, and people will LOSE THEIR SHIT if you misgender their pets. Jesus Christ. 🤦🏻 The folks who get the most offended are:"
"1. The ones who have chosen to name their male dogs a classically effeminate name."
"2. The ones who have chosen to name their female dogs a classically masculine name."
"Had a guy walk into our animal hospital with his Briard a few weeks ago. Wasn't a known client/patient, so we asked what the dog's name was. He responded with "Joy." Kept talking to the guy about our services when Joy put their paws up on the counter to look at us. I said, "do you have a question, sweet girl?" Dude recoiled like I'd just uppercut his dog through the ceiling and roars, "HE'S a BOY" before dragging the dog out the door in a huff."
– ItsStrib1978
Taylor Swift was right: You need to calm down!
Trust is key to any relationship, whether it's romantic, platonic or even just professional.
But does establishing and maintaining trust require full disclosure at all times?
In professional and platonic relationships, some mystery is understandable. Your friends and especially your coworkers don't need to be all up in your personal life.
But what about a significant other? Is there ever a reason to keep secrets from your sig-o?
Reddit user _Brunonono_ asked:
"What's something you can't tell your partner for fear of upsetting them?'
No Malice Intended
"The first piece of jewelery I bought my wife was a necklace. We went on holiday and she lost it."
"I said I would replace it but it wasn't the same, she was upset that she'd lost it for sentimental reasons."
"I emailed the hotel and of course they hadn't found it. So I bought a replacement and told my wife they found it."
~ EnzokuhleLesedi
"My wife has a beautiful heart."
"I jokingly call her a Disney princess because any animal that she comes across she has to talk to, and greet. She has cried by seeing a dead raccoon on the side of the road before."
"At the time, I was working day shift and she was working a swing shift."
"I had a busy day, but I saw she sent me some pictures of a young doe that was eating in our front yard. She seemed thrilled."
"I came home and saw the same deer!"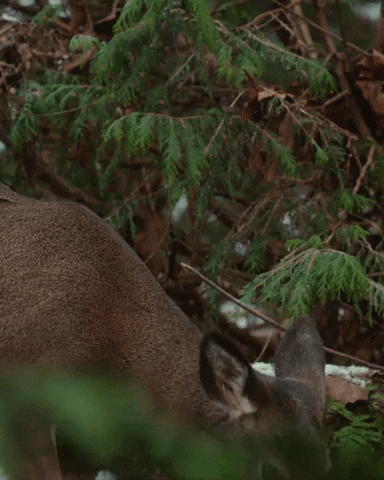 Giphy
"Dead."
"On my god damned porch."

"I felt like I started to hear 'the first 48' theme playing as I realized I have six hours to get rid of this thing before my wife gets home and her world is shattered.
"I call my local city authorities thinking they wouldn't want a dead animal in the middle of town. Turns out, they couldn't care less."
"I called some local raptor shelters to see if they could take a stat donation but it turns out the dead deer business is booming and they didn't have a need for donations at this time, especially in the next 6 hours."
"Frustrated, I call my dad to vent and get advice on what to do."
"His response is only a 'Hold on bud, I'll be there in 15 minutes'."
"I go back inside to take care of the dogs and within the next 15 minutes I see me dad back his huge truck into my back yard, has the tail gait down and is knocking on my door with a pair of nitrile gloves on and another pair in hand for me."
"It was starting to get dark out, but we had that thing loaded up and found a special place to, uh... dispose' of it. We made it back with 20 minutes to spare before my wife got home."
"I haven't told my wife because I think it would either break her heart, or creep her out at how efficiently my dad can dump a body."
"Anyway, wifey thinks her deer friend is alive and well, and totally not at the bottom of a ravine."
~ EliseoJan
Oops!
"The remote didn't disappear."
"I accidentally put it through the washing machine and destoreyed it and threw it out in a panic."
~ NinaBen63
"It was me who cooked with oil and didn't clean the spatters off the stovetop… not the cat."
~ Poorly-Drawn-Beagle
"I'm impressed your cat can cook."
~ Antillaa
"Well, nothing fancy, not what you'd call a feast."
~ Poorly-Drawn-Beagle
"Just a meowdest meal then."
~ Grunthos_Flatulent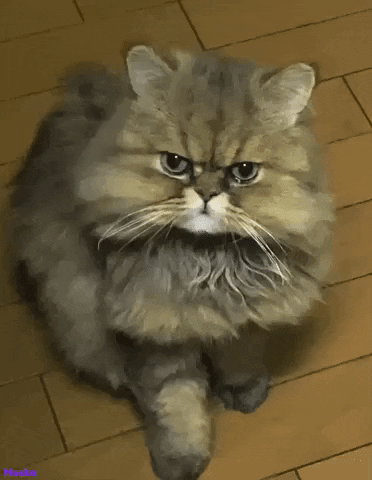 Giphy
Better Left Unsaid
"That she is wayyy more like her mom and sisters than she likes to think."
~ Famannot34
"Could be worse ... my partner is becoming more and more like MY mother than she would like to think!"
~ DeeDee_Z
"That's definitely one to keep to yourself."
"Forever."
~ msjammies73
"I hate your mom and I'm a little afraid you're going to turn into her, both physically and personality wise."
"Especially since your dad keeps talking about how you have your mom's whole face and personality from back when they first got together."
~ midnightsonofabitch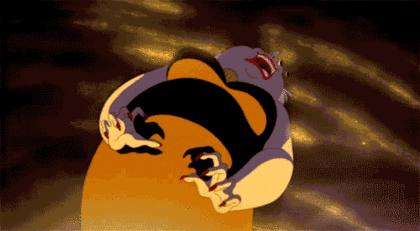 Giphy
"I would like to go somewhere and be alone for a few weeks."
"I love them so much but I have never been on my own in my life and I would like to try it for a minute."
~ PeacefulWarCat
"I daydream/wonder what it would be like to live completely alone."
"How I wouldn't have to compromise."
~ TA_MHGal
"Lord. I always thought when I met the right one I wouldn't mind sharing my space."
"I'm a loner by nature."
~ illustriousocelot_
"I only put spiders outside when she sees them."
"If they're only noticed by me I let them continue hunting bugs, sometimes with a few soft words of encouragement."
"You're doing a great job, little guy."
~ c7hu1hu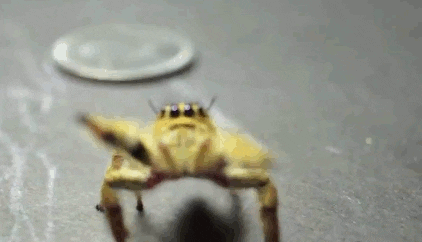 Giphy
"She is using words incorrectly."
"She has a half dozen she routinely misuses and does not want to hear it. Example: The middle of the road is the median, not the medium."
"Drives me insane."
"Married 20+ years. Some things you let go."
"I even tried repeating it back to her in the conversation properly to avoid the conflict. Still doesn't work."
"What is surprising is she easily reads a couple of books per month and is super bright. She just has words that somehow got stuck in her vocabulary along the way."
~ Caspers_Shadow
Is Manipulation So Bad?
"I wanted my husband to quit wearing denim shorts because they made him look old. He had gained a bit of weight, so I kept buying his jorts in his old size 34 and I bought khaki shorts in a 38."
"He will never read a label for any reason. He would put on the jorts and then lay on the bed and lift and spread his legs to stretch out the shorts a bit."
"He blew out the back seam of two pairs in the same day, then ended up putting on the khaki shorts."
"Since then, almost 20 years, he has insisted that khaki shorts are made better and fit more comfortably than denim shorts of the same size."
~ fire_thorn
Hiding In Plain Sight
"Not me but my parents. If my mom wants to hide literally anything from my dad, no matter what it is, she just puts it somewhere where he would have to bend over to see it."
"Doesn't matter if it's something like a package of oreos, if my dad has to bend over to find it he's never going to find it. I've tested it with my own snacks when I was still living with them to confirm it works.
"He'd be mad if he knew how many snacks we'd hidden from him simply because he doesn't bend over low enough to see it in the cabinet."
~ WonderfulFennels
"This is rather hilarious. Not quite what I was thinking of, but hilarious."
~ OP _Brunonono_
"Headline: Man Starves To Death In Home: Couldn't Find Food at Knee Height"
~ Papancasudani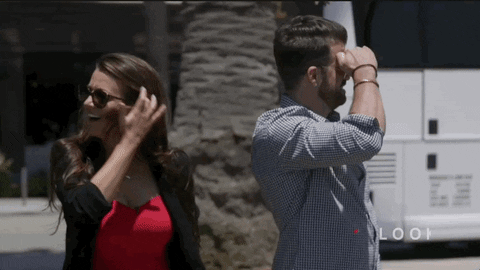 Giphy
Might Be Time To Speak Up
"I am tired in my soul."
"I carry the mental load, do 99% of the domestic chores, do the meal planning, grocery shopping, and cooking. I'm the breadwinner and also the one responsible for our finances."
"I'm tired in my heart and soul. You agree when we talk about our future but there's no execution on your end."
"You see my frustrations and you think it's postpartum depression but it's you, not the kiddos. I've been doing the therapy and the Zoloft. Why aren't you?"
~ Beagle_Gal
In almost every case, Redditors' biggest concern was their partner's feelings.
Except for those snacks.
Hopefully they put a few snacks in dad's line of sight.