Hard Pass: The Most Overrated Places To Have Sex
"Reddit user sasukelikescarrots asked: 'what do you think are some overrated places to have sex?'"
Certain locations really damper on a good time.

For instance, it's not fun to do it in cramped spaces.
Looking at you, airplane bathrooms and backseat of cars.
Many cannot be bothered to maneuver in some odd location.
Beds. Beds are sexy.
Always were, always will be.
Redditor sasukelikescarrots wanted to hear about the places we should all avoid when getting it on, so they asked:
"What do you think are some overrated places to have sex?"
Elevators.
One... I'm claustrophobic.
Two... there is not enough time.
Fatal Attraction lied to us y'all.
The Worst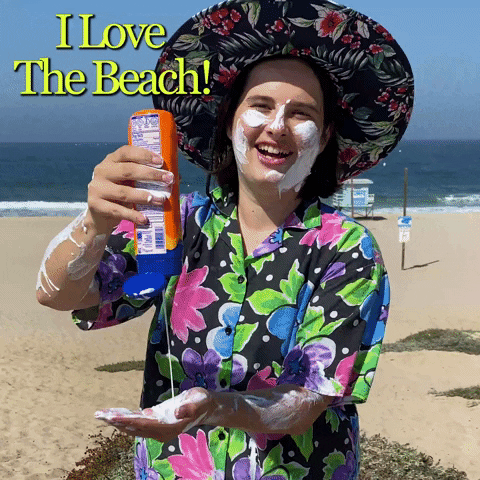 The Beach Summer GIF by Kel Cripe
Giphy
"The beach is the worst."
thotsnprayers68
"I hate sand so much so I agree with you."
Millionsmoney
Let Alone Two
"Airplane bathroom. Too cramped, and smells gross. Keep your Mile High Club pendant."
REUBG58
"I was thinking this too. I am also willing to bet that 99% of people who claim to be in the Mile High Club are lying through their teeth. Seriously, there's barely any space in those lavatories for one person, let alone two, and it's a little hard to get aroused when you're worrying about turbulence and people waiting to use the toilet knocking on the door."
Fresh-Hedgehog1895
Just Why?
"Public toilets... Why would you even..."
Reznik81
"The only reason I can think of is being a kid of an overprotective parent in high school and you want to desperately get it on with your boyfriend. Public restrooms are the only option sometimes. (Experience)."
I-couldbeadog
Too Wet
"The pool and the shower."
GrilledStuffedDragon
"I hate the shower. I think it was a comedian who said, 'I've never been having sex and thought you know what would make this better… If one of us was freezing.'"
REDDIT
"I personally like the shower cause my partner likes to be in the water and I like being cold so it works out cause sex gets me pretty warm anywho."
BOOboUraisin23
"The shower is for foreplay, not sex. Pretty much every time we shower together it's a given that it will lead to sexy time, whether we were planning on it or not/in the mood or not…. intimacy and touching, etc.,?…. we just B-line for the bedroom. But sex IN the shower?… no."
Jibber_Fight
And a Happy Meal?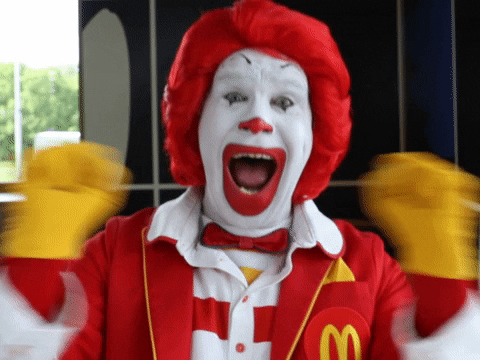 happy ronald mcdonald GIF by McDonald's CZ/SK
Giphy
"McDonalds ball pit…"
ami2weird4u
"They have a cleaning machine that can clean all the balls and it's all sanitary. I think that could be a really good time"
copper_basket
Have some decorum people.
I'd go to Burger King.
Check Please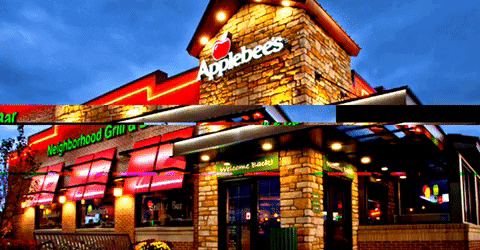 Applebees GIF
Giphy
"The men's room at Applebee's during Happy Hour on a Tuesday."
Thiccaca
"Oddly specific."
some1sbuddy
Bad Idea
"Car sex."
Shrikeangel
"I spent my teens and early 20s having sex in cars. About a year ago (I'm almost 40) the wife and I are out and in the mood so let's have sex in the car like we used to. Bad idea, how the f**k did we used to have sex all the time back there, now it's uncomfortable and I got a cramp in my leg."
Psyco_diver
"Yes. The handful of times I've tried this, it's always been so cramped and you need to keep repositioning or someone bumps their head. I guess it could be fine if you had one of those huge American tanks, but cars here in Australia never have that much room inside."
StellarSandDweller
Oh Lord
"Churches and graveyards. I've done it in both, and it's not really that great."
filly_fanatic
"Never in my life have I thought either of those locations sounded like a fun place to have sex. I guess if you have a kink for getting caught then it's as good as any because there's this perception of it being sacrosanct, but it just seems at best uncomfortable and at worst going to get me on a registry somewhere.
"hopeishigh
The Waves
"Waterbeds. One of my GF's had one, and I *hated* it. It's impossible to get traction or the proper angle."
disturbednadir
"Good call. There's nothing to push off of. Nowhere to plant knees either. A true s**t show."
SocialMediaSoooToxic
"I knew there was a reason why I forgot about my waterbed! Thanks for reminding me about that abomination!"
TinyCamp7743
Wow. I mean. Y'all have really gone out and experimented fully.
Congrats.
"Reddit user metalnxrd asked: 'Who are some people you know personally, or otherwise, who ruined their own lives, and how?'"
Life can be destroyed in an instant.
Every single moment of every single day we make choices that can further our existence or ruin it.
Sadly, it often feels like a majority of us choose the latter option.
We only get one life.
Why is it so hard to make the most of it?
We're all guilty of poor decision-making.
That's okay, as long as we learn from it.
It feels like there is always time to right wrongs.
The truth is, there's not.
That clock eventually runs out.
Redditor metalnxrd wanted to hear about the people who have brought personal wreckage to themselves, so they asked:
"Who are some people you know personally, or otherwise, who ruined their own lives, and how?"
I've watched too many people self-destruct.
It all starts in the mirror.
Don't be afraid to look.
All-In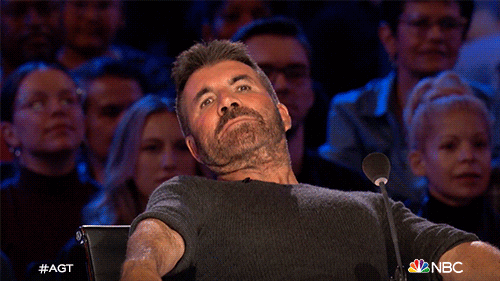 Season 17 What GIF by America's Got Talent
Giphy
"Took out a mortgage on his house and leveraged all his other assets to go all-in on Luna coin. It worked beautifully until it didn't."
Particular-Natural12
Bad Ideas
"Had a buddy who got scouted by professional baseball when we were in high school. They wanted him in the farm system, his mom wanted him in college. So the team allowed it."

"Dude found meth before leaving for college. He never made it there."
"He's now homeless and on his last legs."
BosskHogg
Receipts, please...
"Family member addicted to shopping. She & her husband made really good money and could have had a very comfortable life. Every single year she decided she didn't like their house, sold at a loss, and then renovated and bought all new designer furniture for every new house. On top of that, she constantly bought multiple pieces of the same designer clothes and jewelry (why?), art, cosmetic procedures etc."
"Eventually they couldn't even get a mortgage anymore and were in an insane amount of debt, lost their cars and everything else they owned. She ended up stealing her mother's credit card to use for restaurants and attempted to make a bunch of frivolous lawsuits which just resulted in more legal debt."
Guineacabra
Out of Recovery
"I helped an old friend of my mother-in-law for some time, she was in recovery for some years. She had drunk so heavily for so long that she developed a neurological disorder that left her debilitated. She gradually lost her balance, her motor skills and coordination, and is now hospitalized and unable to care for herself."
"She is almost a decade younger than me and her life of independence is over. She will remain bedridden and rely on others for her most basic needs for the remaining years of her life. This is neither far-fetched nor the worst-case scenario, people die from addiction every day."
Optimal-Scientist233
Move On
"Staying in bad relationships, doubling down and marrying and having children. Now they have the same relationship problems that they had ten years ago but with children involved."
pitathegreat
Being alone by yourself is better than being alone in a relationship.
If you need a reminder please listen to Ms. Whitney Houston's "It's Not Right, But It's Okay!" on repeat daily.
Tainted Love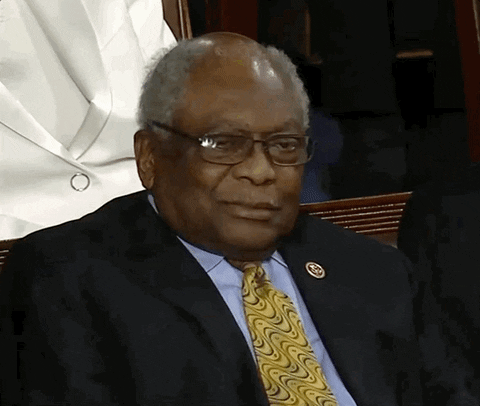 Shaking Head Reaction GIF by GIPHY News
Giphy
"SIL is a trainwreck. Ruined her marriage, ruined her relationship with her kids, lost her house and car, all to be with some abusive piece of crap."
ThePelky
Weekly Drama
"A friend from HS won a thousand a week for life. Never went to college. Never held down a long-term job. Always worried some lady was trying to take his money by getting pregnant or or stealing it through marriage. Has had a very mediocre life without much progression or new relationships."
"The rest of the friend group used to think he was the luckiest guy alive. Now we all just try to keep his spirits up when we get together and keep our advice to ourselves. He is aware of the solutions to his problems at a 10-mile view but the $1000/week has sapped his will to execute any self-improvement plan."
TheUnblinkingEye1001
Dead Dreams
"Midlife Crisis... Came to a realization they didn't have something they really wanted in their life. Abandoned everything they already had (job, family, friends) to chase that dream. Finally forced to realize what they were chasing was an unobtainable illusion but the damage was already done."
varthalon
Ruined
"Someone in our friend group keeps having kids with people and then leaving, screwing him financially because of child support. He can't hold any jobs and has stolen from friends. Right now he's crashing on one of my friend's couches. I dunno why they are allowing him to stay there."
dinoaids
Make better choices.

Please.
Do you have any similar stories? Let us know in the comments.
As much as we might like to be, we can't be good at literally everything.
But when we struggle with something that everyone else seems to naturally "get," that can be a hard thing to accept.
Redditor B**IZDeepInUrMom asked:
"What are you below average at?"
Legible Handwriting
"My handwriting is nuts one person described it as looking like a serial killer's mad scribbles."
- Hopper-1986
"A nurse once told me I sign with doctor scribbles."
- tonytonyrigatony
Carrying a Tune
"Singing. I'm very bad. I only sing in the car and I still fear I may one day be cautioned by police for being so terrible."
- 24-Hour-Hate
"Do you know why I pulled you over? That B was way off-pitch, sir (or ma'am)!! I'm arresting you for murdering that song!"
- Abbadon0666
"One of my biggest fears is pocket-dialing someone while I'm singing in the car."
- hockeybag2
The Quiet Ones
"Words spoken per day."
- CrediblyHandsome
"Why say many word, when few word do trick?"
- TitanBrews
"Yessss, someone who gets it. I use like four words every day at school."
- harryyougoboom
"I go through more, but it's mostly 'Excuse me' and 'Thank you' and other s**t I'm required to say 1,000 times per day to not be thought a sociopath."
- RichardBottom
Listening Skills
"Listening. I'm trying, but it's tough to change a lifetime habit."
- Actual_Green_7433
"I'm sorry?"
- keeeeener
"Did you say something?"
- BigTenBiden
Basic Social Interactions
"Social interactions."
- DxNxWx
"I SUCK at social interactions."
"'Nice weather today.'"
"'Thanks.'"
"A new cringe core memory unlocked."
- antoine-sama
No Flirting Game
"I'm not good at noticing when someone flirts with me. I'm not even very good at knowing the difference between an extrovert being friendly and them hitting on me."
- Not_Jim3
"My current girlfriend and I met at a club. I was crossing the dance floor; she got in my way, and we had an awkward encounter. Happened a couple more times before I got the clue: 'Oooh, I think she wants us to meet...'"
"Other than my girlfriend, I maintain I have never been flirted with or hit on once."
"Not. Once."
- clever_username_eh
Vertically Challenged
"Height. I'm only five feet tall."
- Damseldoll
"Same."
- FlyingFox32
Elusive Math Skills
"I've always been the kind of guy who 'seems smart' because I'm good with English and communication, and I'm good enough at the kind of 'real world' math like percentages, multiplication, addition and subtraction, etc."
"Then it gets to sh*t like algebra word problems, trig, calculus and I'm suddenly the dumbest person alive and the world thinks I deserve to die alone in poverty. Go figure, eh?"
- amadeus2490
Poor Sleeping Habits
"Sleeping. As of writing this, I have been struggling to catch up on sleep for about a month and I have been awake for about 16 hours and it is 7:42 AM. I'm so tired."
- HeatoStrike
In Need of Driver's Ed.
"Driving. Watch out for me in the streets!"
- Jiggy_Turner
"Parallel parking. I've been driving for two years now and I'm utter garbage at it. I refuse to parallel park even if there's no angle parking available."
- n123breaker2
Mind Reading
"My wife claims I'm a pretty lousy mind reader, and I'd have to agree with her."
- imacmadman22
Negative Self-Talk
"Probably the ability to feel good about myself."
"Like, why do I think I'm ugly, or why do I think I'm a good person or why the f**k do I think I am Autistic? Probably because I'm dumb as soup."
- Jerney_to_Nirvana
"Or you just don't trust your capacity to see yourself more. I struggle with that s**t."
- dustinAlt
Investing
"Investing. I have no clue what to do."
- cadcamm99
"No one does. It's either people who were rich from the beginning or some random guy who tries to sell you stuff."
- RichieiRocket
Beauty is in the Eye of...
"Convincing my wife she's beautiful."
"The good fight continues."
- toolatealreadyfapped
Clean and Tidy
"Cleaning. I'm slowly getting better but I'm definitely below average."
- SnooGoats7133
"Bro, same, I don't try to be a slob but everything ends up a mess because I get distracted."
- N3rdy_Cat
"Yeah! And if you're like me you will not notice until it's BAD."
- SnooGoats7133
If this was not one of the most relatable threads we've read to date, then we don't know what would be.
The funny thing is that, many of these struggles are struggles we all have or at least think that we have. Perhaps that means that we're really not doing as badly as we think we are, and really we just need to show ourselves some grace.
Finally going out on a date with the person you've been chatting with online is a very exciting yet nerve-wracking first step.
But when you finally meet the person with whom you've developed romantic chemistry online, one of two things can happen–Fireworks or bombs.
In other words, being face-to-face with a prospective love interest for the first time can either confirm your hopes or suspicions about the person whom you know very little about online.
Curious to hear nightmare stories about dating life, Redditor sweet_chick283 asked:

"What's the worst date you've ever been on?"
People and their obsession with their electronic devices is getting out of hand.
Mr. Invisible
"Sat for 15 minutes to hear him talk about himself, work and his future plans, and then as he asked me 'what about you?" his hand went to reach his phone and he starts scrolling. I can't stress this enough, his hand reaches his phone at the same time those words left his mouth. It felt to me like he already decided whatever I am going to say was going to be boring so might as well multitask as I talk."
– dracarysthemdown
Self-Incriminating Date
"Went on a date with a chick that took my phone and put a picture of her on my Snapchat, I got 20 messages almost instantly from chicks that knew her and told me to stay away. She was 2 months pregnant, didn't tell me till my friends did. That was a wild date for sure. She was very upset."
– ThatBrenon131
The Salesperson
"Tinder date. She pulled out her Ipad and started introducing me various insurance plans she is selling."
– IndigoldWeM
"Oooooh god that's almost as bad as trying to recruit a first date into your MLM line..."
– OP
"I had a date that tried to sell me whole life insurance. She told me before the date to meet her at her office. It was downtown so I thought nothing of it. Then she walks me to her desk and tells me to sign some papers."
– Pissedtuna

Sometimes, dates turn out to be disastrous through no fault of participants.
Things Went Downhill

"I thought I would be a little more adventurous and suggest that we go skiing for a first date. At the time, I lived in the south where the closest ski mountain was 2.5 hours away and it was opening day. It became clear that we probably didn't click on the drive up, but I figured we'd still have a fun day of skiing. On the first run, maybe 100 yards in, she falls hard and tears her acl, lcl, and mcl. It was a very long and awkward car ride back, and I ended up staying with her for several days after to help care for her since she lived alone and was new to the area. She was a very nice woman, but that was just a lot for a first date."
– houston_g

People were forced to make a run for it.
The Great Escape
"So many bad dates over the years. One of the worst was this guy I met on a dating site. We agreed to go to dinner at a nearby restaurant. Turned out his profile picture really was of himself but it was just a 'few' years old. BS! In person, he straight up looked like Santa Claus on vacation complete with the Hawaiian shirt. I was a little unhappy about that but it wasn't the end of the world. I thought well maybe he is jolly and fun. That turned out to be a big NO."
"So we ordered dinner and he started talking about ex wife #1. She was a b*tch and crazy. Ex wife #2 was also a b*tch and crazy. Ex wife #3 was a psycho crazy b*tch from hell. He told me ex #3 hit him in the face with a frying pan. He seemed to enjoy my horrified reaction. That was, until I asked what he did he do to her to make her smack him upside the head with said frying pan. Personally, I thought it was an awful date and I couldn't wait to go home. He ordered dessert. :/"
"mentioned getting home soon and he said We can discuss that later as he was paying for my meal and we were going to enjoy our time together. I waited for a few minutes and politely excused myself to the ladies room. He stood up and watched me go in and was watching me when I came back to the table. It was as if he knew I wanted to bolt out the door. I got my chance when he finally went to the men's room. I handed the waitress money for my food plus tip and told her I was on a very bad date. I left the restaurant just before he came back from the men's room. He saw me through the front windows and started screaming like a lunatic. I don't know what he was saying but I ran to my car!"

– SassyDiva13

Tasks First, Eat Later
"Went out with a guy from POF who lived an hour away from me. (I live in the sticks so this is normal.) I texted him to let him know I was on my way and this dipsh*t proceeded to text me every few minutes to ask me if I was still coming. So much so that I finally had to call him and tell him to stop because I can't text and drive at the same time. In hindsight, I should have turned around and went home right then."
"Finally I get to the place we were meeting. It was a store parking lot. Since we were meeting there and going somewhere else right away, I texted him and said I was there, where are you and he replies insisting I come into the store. He absolutely would NOT come outside to meet me. So I had to spend the first hour of this date following him around an auto parts store while he pawed through every display and bin, not talking to me very much at all."
"Finally he was ready to leave the store and I thought we were going to eat, as we had originally planned. I was starving but he said no, I gotta go return my work uniforms to my old job first. Uhh, okay I guess."
"So we drove in his car to this factory where he parks and says hop out so I can lock my car up. It was cold and rainy so of course he expected me to stand out in it? After like 15 minutes I was like f'k this and I went in the lobby of this place to get out of the rain. For some reason it took this guy 45 more minutes to return his uniforms so I was glad I went into the building to get warm. But apparently this was a huge no-no to him because when he came back out from wherever he went to return this stuff he glared at me like I just dropped trou and took a sh*t in his lap and asked me why I didn't just wait outside. In the cold rain. For almost an hour."
"At last he decided it was time to go to the restaurant. I sat there trying to keep a poker face while he talked to the waitress like he was addressing a toddler, messily stuffed his face and chewed with his mouth open wide and kept glancing around every 30 seconds like he was scared someone was going to see him out with a woman in public."
"Plus he kept asking me invasive and crude sex questions the whole time too. Lovely."
"I quickly inhaled a salad and managed to pay for it at the front without him seeing me, I told him I needed to go to the little girl's room and bounced. Luckily this restaurant was across the highway from the store where I had left my car so I crossed it real quick and blocked him everywhere before I even got the car warmed up."
"I'll betcha a million bucks and a house salad that a**hole was married."
– produkt921

It's unfortunate that people on dating apps aren't always forthright about themselves.

Older Woman
"I wouldn't say it was the worst but it was the most interesting. Met a lady on a dating app. A Beautiful woman who claimed to be 38 which is my age. I suspected through the pictures she might be in her early 40s. Her profile said she had 3 kids. We talked and she seemed cool. We then met for dinner a week into talking. I could tell she was older but looked younger than she should because of Botox. Within 15 minutes she said she had to tell me the truth because she really likes me. She does not have 3 kids but 6! She is not 38 but 48!"
– bobismymother
The Date That Wasn't A Date But Actually Was A Date
"I didn't even know it was a date."
"Girl I worked with was talking up a breakfast place in a nearby town, and I was like 'that sounds great, let's go this weekend!'"
"We went, I had a great time, the pancakes were amazing, and I had fun hanging out with a work friend outside of work. I thought she had a good time too, she was laughing and fully engaged with the conversation just like normal."
"Like three weeks later, I was talking to another coworker when it all came out that she'd been telling people we went on a terrible date, how I didn't even make a move or flirt or do anything that guys she goes on dates with normally do, and how I even talked about a date with another girl at one point."
"I was flabbergasted, my fat a** genuinely thought we were just a couple of friends getting pancakes."
– SadlyReturndRS

If you're no longer in the dating pool because you found your person, congrats.
There's no doubt you have kissed some frogs along the way to finding true love.
Because if it weren't for all those "horrible dates," you might not be able to appreciate what you've got when the right person comes along.
A bad@ss is defined as:
"a tough, uncompromising, or intimidating person."
The term is attributed to North America, dating back to 1809. But use remained fairly minimal throughout the 19th and 20th centuries.
The term really took off at the beginning of the 21st century and continued a swift upward trajectory until the present.
Even though the widespread use of the term is relatively recent, the attitude and attributes of a bad@ss goes back to the beginning of human existence.
Reddit user BlackManBatmann asked:
"Who is the most bad@ss person to have ever lived?"
Grandparents
"My Grandpa Liberatus."
"Was working solo on his farm in the 1950's, when both hands were sucked into an auger slicing them up right to the shoulders. Was able to kick the controls to reverse the blades and get himself out, then drove himself in a grainery truck 45 minutes to the hospital, steering and shifting gears with his knees."
"Doctors were able to save one arm above the elbow but none of the other."
"Still worked another 40 years with hooks for arms, fathered 9 children, 6 after his accident and harvested 1000 acres on a hundred year old family farm."
"Smoked like a chimney, drank like a fish, ate red meat 3 times a day, passed away in his sleep 2 days before his 99th birthday."
"He was a hard man, but absolutely devoted to his family and was a great Grandfather to over 20 grandkids. He taught me about resiliency, resourcefulness and mental toughness."
"Every grandkid, on their first birthday, got a rocking horse that he built in his workshop using hand tools that he built custom attachments for his prosthetics."
"I still have mine, from 56 years ago, as a reminder of him when times are tough."
"Grandma was named Elspeth and was a formidable woman in her own right. Raised a family of 11 in a two room farmhouse they lived in until the early 1960's."
"She outlived Liberatus by 4 years and was always canning and preserving food. When we finally started clearing out their house after her death we found in excess of 10,000 jars of pickled and preserved food n her cellar."
"They were hard people, they had to be, but they were also in love right to the end."
"Married for almost 77 years I still remember them in the living room watching Hockey Night in Canada, holding hands on the couch. His arm around her, her gripping one of his hooks."
~ LOUDCO-HD
Giles Corey
"Giles 'more weight' Corey was pretty badass."
"Refused to testify at the Salem witch trials, so they 'pressed' him."
"They piled rocks on top of him as torture to force him to testify that his wife was a witch. They piled rock after rock on top of him."
"His last words were 'more weight', then he died."
~ epicmoe
Rotmistrz Witold Pilecki
"Rotmistrz Witold Pilecki."
"He purposely made himself be caught and thrown into Nazi death camp in Auschwitz to infiltrate it and organize underground resistance and do general recon."
"He then escaped with another prisoner to fight in Warsaw uprising."
~ IloveZaki
"Not just that, but immediately following the Warsaw Uprising, he was thrown into a German POW camp."
"After the war, he returned to his homeland of Poland, even with the knowledge he would likely be killed by the Polish Communist party for being loyal to the government-in-exile and he was in 1948."
"He had also co-founded the Polish Resistance."
~ designing-cats
Joe Medicine Crow
"Joe Medicine Crow, the last Warchief of the Crow."
"He completed all the ritual rights to become Warchief while fighting in WWII."
"Which included taking an enemies weapon, touching an enemy without killing him, leading a war party and stealing an enemies horse—he stole 50 from the SS."
"The war party came naturally and he got the disarm and the touch without killing at the same time but the horses was going to be challenging."
"They came across some SS holed up in a barn. They surrounded the barn and were waiting for dawn to attack, Joe convinced his CO to let him go and release the horses because they don't deserve to die."
"He snuck past the guard and opened up the whole corral and got onto a horse bareback and rode off with 50 horses while chanting a Crow war song. Meanwhile the Americans are mowing the platoon of SS down as they come out and try to stop Joe from riding off with their horses."
"The dude was a straight up f**king gangster."
~ RIPnts
Desmond Doss
"Private Desmond Doss (Hacksaw Ridge is the movie about his life)."
"He refused to use a gun but carried 75 men to safety including two of the wounded Japanese soldiers on the other side & used his medical knowledge to save their lives."
"He is the only conscientious objector to be awarded the Medal of Honor as awarded by President Harry S. Truman."
~ Redditor
"Hacksaw Ridge is missing a neat fact about him."
"At that battle he was wounded (I think 6 times but I'm not positive) but it was left out of the movie because it was felt to be too unbelievable."
~ Supraman83
Mary Vincent
"Mary Vincent."
"She had her arms amputated a serial killer, was left for dead in a drainage pipe, and somehow got herself to safety and survived."
"She was able to testify, but 14 years was the maximum penalty.
"She worked to get him put on death row after he was released early for good behavior and killed a mother of three in 1998."
~ kittengoesrawr
"She couldn't afford to buy high-end prosthetic arms, so she created her own using parts from refrigerators and stereo systems, and she taught herself to draw and paint using her inventions."
"A depraved killer cut off her arms, and not only did he only get eight years, but the state couldn't even be bothered to pay for her prosthetic arms."
~ MrDownhillRacer
Galvarino
"Galvarino."
"He was a Mapuche warrior whose hands were amputated by Spanish conquistadors."
"His response?"
"He rigged blades to his wrist stumps and led a rebellion against the Spanish."
~ DontBuyAHorse
Vasily Aleksandrovich Arkhipov
"Vasily Arkhipov, the man who saved the world."
"He was a Soviet naval commander (brigade chief of staff) during the Cuban missile crisis who refused to launch a nuclear weapon.
"The ship he was on required three officers to be in agreement to fire the weapon, and only Arkhipov was against it, despite the potential career and personal repercussions."
"It's possibly apocryphal, but it's said that he swallowed his key so the weapon couldn't be fired unless he was cut open."
"Stanislav Petrov also saved the world from nuclear war in the 80's, and that should never be forgotten, but I'd argue that the stakes were higher for Arkhipov and the threat of nuclear war was much, much more imminent in the midst of a pissing battle between the Kennedy's and Khrushchev."
~ designing-cats
Raul Perez "Roy" Benavidez
"Master Sergeant Roy Benavidez, an Indigenous Yaqui and Mexican member of the Army Special Forces."
"On May 2, 1968, a 12-man Special Forces patrol with nine Montagnard (Indigenous Vietnamese) tribesmen, was surrounded by a North Vietnamese Army (NVA) infantry battalion of about 1,000 men."
"Benavidez heard the radio appeal for help and boarded a helicopter to respond. Armed only with a knife, he jumped from the helicopter carrying his medical bag and ran to help the trapped patrol."
"According to his Medal of Honor commendation, Benavidez 'distinguished himself by a series of daring and extremely valorous actions and because of his gallant choice to join voluntarily his comrades who were in critical straits, to expose himself constantly to withering enemy fire, and his refusal to be stopped despite numerous severe wounds, saved the lives of at least eight men'."
"During his Medal of Honor ceremony in 1981, President Ronald Reagan told the press, 'If the story of his heroism were a movie script, you would not believe it'."
"At one point in the battle an NVA soldier accosted him and stabbed him with his bayonet. Benavidez pulled it out, drew his own knife, killed him and kept going, leaving his knife in the NVA soldier's body."
"He later killed two more NVA soldiers with an AK-47 while providing cover fire for the people boarding the helicopter."
"After the battle, he was evacuated to the base camp, examined, and thought to be dead. As he was placed in a body bag among the other dead in body bags, he was suddenly recognized by a friend who called for help."
"A doctor came and examined him but believed Benavidez was dead. The doctor was about to zip up the body bag when Benavidez managed to spit in his face to show that he was alive."
"Benavidez had a total of 37 separate bullet, bayonet, and shrapnel wounds from the six-hour fight with the enemy battalion."
~ ComesInAnOldBox
But, there's more...
"His Medal of Honor isn't even the craziest part. Let's talk about his career before that."
"In 1965 he stepped on a landmine, and doctors said he would never walk again. He was so upset by this diagnosis that against doctors orders he secretly got up in the middle of the night and rehabilitated himself."
"Benavidez would crawl using his elbows and chin to a wall near his bedside and (with the encouragement of his fellow patients, many of whom were permanently paralyzed and/or missing limbs) he would prop himself against the wall and attempt to lift himself unaided, starting by wiggling his toes, then his feet, and then eventually (after several months of excruciating practice that, by his own admission, often left him in tears) pushing himself up the wall with his ankles and legs."
"After over a year of hospitalization, Benavidez walked out of the hospital in July 1966, with his wife at his side."
~ iamspartacus5339
Benavidez served in the Texas Army National Guard beginning in 1952 at age 17 during the Korean War until 1955 when he enlisted in active duty Army where he served until retiring in 1976 at age 41.
In retirement, Benavidez became a public speaker, volunteered for youth organizations and wrote three autobiographies: The Three Wars of Roy Benavidez, The Last Medal of Honor and Medal of Honor: A Vietnam Warrior's Story.
He died on November 29, 1998, at the age of 63. Master Sergeant Roy Benavidez was buried with full military honors at Fort Sam Houston National Cemetery.
There are some definite bad@sses in this list.
Who would you add?