Hitchhiking. It has to be one of the most dangerous things a person can do.
There are too many movies where a hitchhiker falls victim to some psycho, and they're shocked it's happening.
Like... Hello?!?! You got into some stranger's car. How could you not get killed?
Also, all throughout childhood years we tell kids to NEVER get into a stranger's car.
But once we're 18 that rule seems to no longer apply.
I feel like it should be MORE prescient in adulthood.
But I'm sure all the survivors have quite the tale to share.
RedditorWestTexasOilmanwanted all of the road travelers to share some memories about past rides. They asked:
"Current or Former Hitchhikers of Reddit; What person that stopped or gave you a ride was the most memorable? Why?"
---
I just don't have the trust in humans that some of y'all do. How do you get into a stranger's car? Oh no...
Among the Horses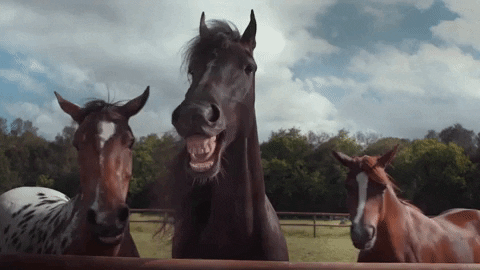 Laughter Wtf GIF by ADWEEK
Giphy
"So a few years ago I was working in a small resort in the French Alps for the ski season."
"About 15-20 of us all worked in a hotel in one valley, the only bar that stayed open past 11 was in a different valley, it was a pretty flat and straight road to it but a good 15 minute drive or hour walk. We would regularly split up into smaller groups to try and hitchhike cause ain't no one stopping for 15 people with their thumbs out."
"Well one time we couldn't be bothered to split up and we just decided to do the walk and not worry. We decided to chance it anyways and stuck our thumbs at to every car that went by, got a lot of honks, shouts etc, all fun and games until one guy stops with a horse trailer."
"He asks where we're going and we say where and he says hop in. Que 4 of us in his truck, 4 in the bed of the truck and the rest in the horse trailer next to this guys horse."
HAZZ3R1
I'm Innocent
"Got picked up in Queensland Australia and after a few quite pleasant hours the driver started freaking out as we came to a police checkpoint. Turns out my new friend had broken out of jail and had stolen the car. I got stuck at Bowen cop shop until I could prove my innocence."
--bedevil--
"not far!"
"I accidentally picked up a hitchhiker once. I was at a red light at the transition between a village and town road (no more sidewalk, road gets busier and a bit more dangerous to walk). A man walked up to my window from the sidewalk and waved like he was going to tell me something (I assume tell me I had a flat tire or something about my car)."
"I rolled down my window and he mumbled something with a smile, and when I motioned that I couldn't understand him, he just nodded happily, grabbed my door handle and got in my car. Once he was in, it was clear that he spoke little to no English (he was Asian, about 25-30 years old, and very polite)."
"He motioned that he appreciated the ride and I asked how far. He understood and said 'not far!' I told him I was only going home which was a mile down the road and that's as far as I could take him. He nodded politely but I'm not sure he understood."
"I drove the mile down the road, and right in front of my neighborhood was a Blockbuster. He motioned to the Blockbuster and said, 'Here, here!' I asked if he was sure and he nodded, thanked me profusely with gestures and bowing with his hands together. I waved and drove off. To this day I've never seen him again and it remains a strange encounter for sure."
User deleted
zest for adventure...
"I have only ever hitchhiked twice in my life, and both times, a ruinous hike was involved lol. In this story, I was left behind by the shuttle because it took me longer to complete the mountain traverse. I was in the middle of nowhere, it was getting dark quickly, and my phone wasn't working."
"An old couple in their 60s, whom I had been chatting with on and off on the trail, noticed my agitation and asked if I was okay. I told them the bus had left me behind and I had no way of getting back to my lodge, which was 30 kilometres away. They offered me a ride even though it was out of their way."
"We got to talking during the drive. I told them that the hike was a first for me as I wanted to do something memorable for my birthday; they joked that maybe I should stick to dinner and movies next time. As for my good Samaritans, they had been travelling the world to celebrate their recent retirement."
"Prior to doing the trek, they had just completed a cross-country motorcycle trip with their son. I was awestruck by their kindness and generosity, their obvious zest for adventure, and the fact that they were still so, so smitten with each other after all these years."
gagagamgee
"you like hasish?"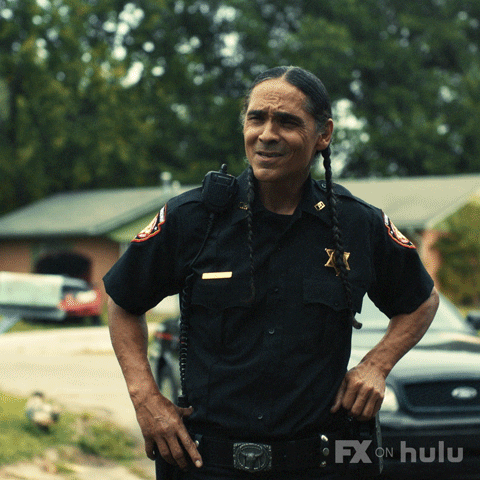 Fx Networks Indian GIF by Reservation Dogs
Giphy
"Hitchhiking in Israel with my partner in the 90s. We were picked up by these Palestinian brothers."
"After a bit of chit chat the one in the passenger seat says 'you like hasish?' Pulls out a big joint which we all smoked. He then says 'my brother, he's a cop,' then pulls out his glock and starts waving it around. 'It's all good' he says. We had a good chat, many laughs and after half an hour they dropped us off. We realized we were only about 100 metres further down the road from where we were picked up."
theotherbruce
How have so many of you survived this long? Luck.
In Scotland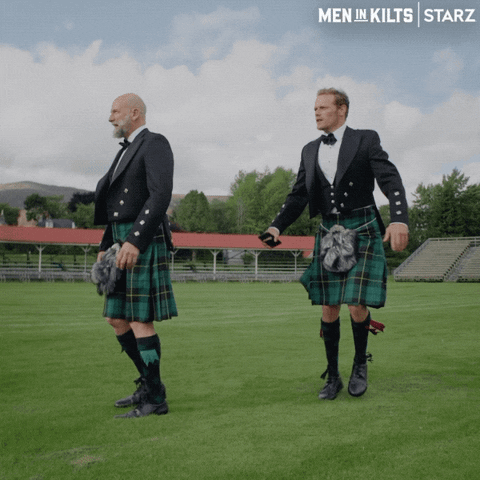 Sam Heughan Dancing GIF by Men in Kilts: A Roadtrip with Sam and Graham
Giphy
"About six years ago I was hitchhiking in Scotland, heading north to do some wild camping."
"My second ride, I got picked up by a Scottish guy, I could barely understand what he was saying because of the accent. He was heading into Glencoe to climb a hill and camp at the top, so I joined him. Long story short I now live in Scotland, we've been married for 4 years, and I now understand 99% of what he says."
Affectionate-Rub-936
Maine
"My most memorable ride was also my shortest. A guy pulled over in the middle of nowhere Maine. He said our path's would diverge just over the bridge but he'd give us a ride anyway. So we got in for the 100 foot ride. After we got out, he leaned over to the open passenger side window and said in a gravelly voice, 'Life does not give a rat's @ss who lives it.' And he drove off."
valleymountain
The Racoon
"I once picked up a guy wearing a black leather trench coat in 100 degree weather. He was young and friendly, made good conversation, but he absolutely reeked. Finally I couldn't really stand it and was like, 'Man, I'm sorry, but I gotta tell you that you f**king stink.' And he goes, 'Oh haha yeah, it's probably my racoon,' then he opens his jacket and he has a freaking racoon pelt tacked to a piece of cardboard."
maselsy
The Blizzard
"Memorable more for the reason I was hitchhiking. I had driven a few hours away from where I live and payed my last past penny to get training for my desired career. I barely had enough money to attend, and couldn't afford a hotel, so I packed a sleeping bag, and everything I needed to sleep in the back of my van at the training center."
"It was mid spring and was supposed to be pretty warm in the day, and a tad nippy at night, but we ended up having a freak blizzard. The Van was absolutely freezing so I decided to turn it on to keep warm and hope I didn't use too much gas. As it turned out my battery had died in the cold and I had a 2-hour walk, in a blizzard, to get in to town to try and get help."
"By some miracle I spotted a truck about an hour in. The driver had arrived too early to drop off his load, and decided to park on this empty dirt road to rest for the night. He ended up giving me some food, and jumping my car. I managed to stay warm the rest of the night, and get home after the last of the training."
"Definitely one of the scariest moments of my life, because I don't think I would have made it town with all my toes if I'd had to walk another hour."
Vypernorad
This is nice...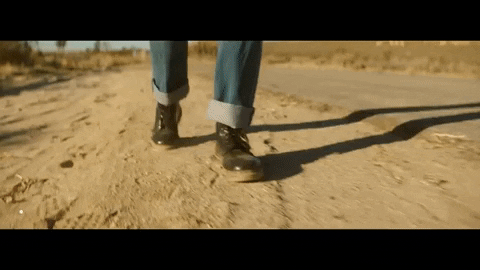 Music Video Desert GIF by Red Bull Records
Giphy
"Not a naughty story, sorry... but I got a lift once while hitching during my army days. Hopped into the car, slightly distracted. Noticed wood panelling, leather seats, etc. That bonnet going on for 2km in front of the car. Turned out to be a vintage Rolls-Royce."
Namibbat2
This is why I fly. Y'all are crazy.