People Share The Most Disturbing Facts They Know
There are just some things in life that are not necessary knowledge.
Maybe we always hold out that tiny bit of hope we will one day be on Jeopardy... because you never know.

It's the creepy facts about life that leave me wondering and reeling.
RedditorsPanzer_ace_8wanted to compare notes on the things we're aware of that maybe we wish we could forget. They asked:
"What's a disturbing fact you know?"
---
I mostly know disturbing facts about serial killers. As if that isn't enough. This should be fun.
Rest Well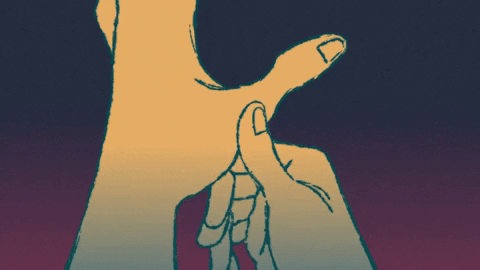 Hand Pain GIF by Petelski
Giphy
"The skin mites that live on your cheeks come to the surface at night to find mates and do the deed. Sleep well."
Hullaba-Loo
Cannibals
"If you were to eat another adult human being, it would be approximately 125,822 calories. I went down a rabbit hole on Google and yeah."
ItsmeTrev
"How come it's almost 126K?"
Blablabblue
"Math. Average human is say 70 kg, has 20% bodyfat, so 14kg of fat. Fat has 9kcal per gram, which makes it. 126,000kcal. Math never lies! But I do make plenty of mistakes. Probably it's more complicated - but directionally seems legit."
NekkidApe
Decay
"Within three days of death, the enzymes from your digestive system begin to digest your body."
floopowdertravels
"I guess it's reassuring to know your body decays before bugs can even get a shot to help your body decay, sort of like a medical death except your body willingly does it for you instead of doctors."
Standard_Zero_3152
People on Earth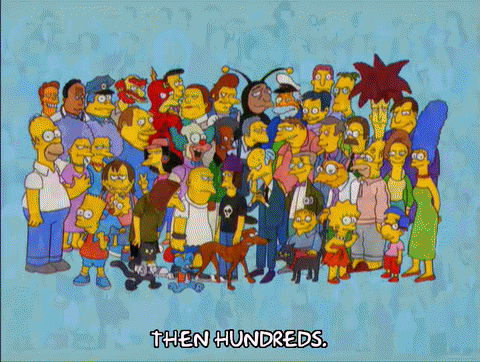 season 11 people GIF
Giphy
"If you are 25 years old, approximately 1/3 of the entire world's population that existed at your birth, have since died."
ColSurge
How do people just stumble upon this sort of info? Y'all must read.
Gotcha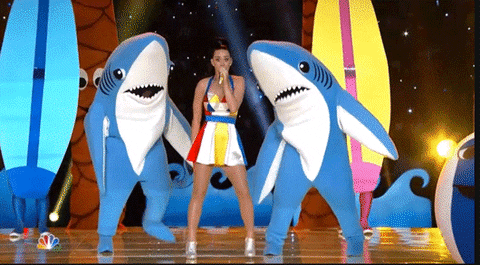 Katy Perry Sharks GIF by Vevo
Giphy
"Some species of shark will 'waddle' onto land in order to catch more prey."
CARMBLOVER
War
"During World War 2, Japan bombed China with fleas infected with the bubonic plague."
XoGossipgoat94
"Man they were just straight attempting to kill as many civilians of possible with that one."
JesseAster
"This is why a large portion of Chinese loathe the Japanese."
dicker_machs
Crush
"It's believed the USS Thresher or USS Scorpion (don't remember which one) took around 20 minutes to go to crush depth in it's free fall."
Jigsaw_isnt_a_puppet
"My Uni mate is a navy submariner and he said that if a problem isn't your department you just ignore it, because ultimately it either gets fixed or you die, neither of which are scenarios you can do anything about. Him and a friend were playing Fifa in their bunk when the whole sub tipped to 45 degrees. They just kept playing at 45 degrees… it got fixed eventually but they're reactor crew so nothing they could do to help either way."
FreegardeAndHisSwans
"body farms"
"There are places called 'body farms' were scientists and researchers look at the decomposition process of human remains in different circumstances. Basically a big area somewhere outside were human, sometimes pig corpses are laid out to be exposed to the natural elements or they're even enclosed somewhere (like the trunk of a car). They're actually important e.g. for forensic anthropology to help solve crimes. And you can donate your body for research after you die!"
ThisMessOfMe
Miles Long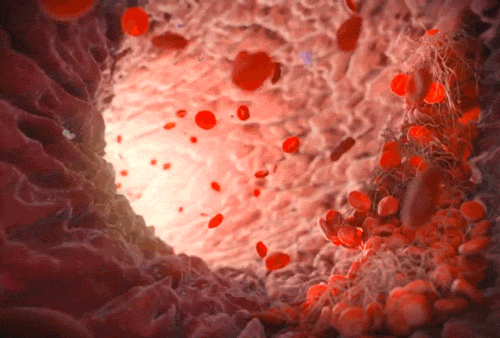 art GIF
Giphy
"Your body makes blood vessels of about 7 miles in length for every pound of fat you gain. This in turn strains your heart as it has to work harder to pump blood through the new network of blood vessels."
macaronsforeveryone
Well there are things I never needed to know. But now we do.

Want to "know" more?
Sign up for the Knowable newsletter here.
Never miss another big, odd, funny or heartbreaking moment again.
Reddit user glycerne asked: 'People who divorced, what was the final straw for you?'
When we think of two people getting married, we like to imagine it being the first day of their happily ever after story.
But some of these stories don't end happily, because their marriage was just a chapter in their story. And the reasons why these chapters end can be shocking at times.
Redditor glycerne asked:
"People who divorced, what was the final straw for you?"
Relationship Sabotage
"When I realized they weren't trying to fix anything in the relationship, but were actively trying to make things worse. Turns out couples therapy was weaponized."
- pacmanman
"It's pretty sad how many people agree to couples therapy just so they can try to use the therapist's words to win arguments."
- joecee97
The Annoying Partner
"When I realized they found every single thing I did to be annoying. The way I walk, talk, eat, sit, you name it. Other people seem to like me so I'd rather hang with them."
- TRIGMILLION
"There's nothing worse in the world when this happens from someone that used to see you the opposite way, through a lens of infatuation, where everything you did was a cute quirk."
- Thursday_the_20th
Married Just Because
"I knew my first marriage was over when I'd come home from work and see her car in the driveway and sigh to myself because I didn't want her to be there."
"We were young, early 20s with two kids. I wasn't really in love with her. It was more of in love with the idea of being married, starting a family, etc."
"I tried to stick it out because that's what I thought you were supposed to do."
"After about another year, she asked for a divorce. I didn't want to be divorced, but I didn't want to be married to her, either. In the end, it was better that we got divorced."
- HumpieDouglas
The Malicious Partner
"I started running to help me lose weight. It was very successful."
"I got fit and skinny and he couldn't deal with other men looking at me in public."
"It got so bad, I would look at the pavement if we were out somewhere, because if I happened to be looking up and some random guy crossed my field of vision, I would get berated, like, 'That guy was looking at you. What did you do? You were flirting with him in front of me.'"
"I was 'in trouble' simply for existing."
"As bad as that was, the 'last straw' came one morning when I was about to head out for a long run. I was in our kitchen putting on a hat and gloves and he said, 'You're really looking forward to this, aren't you?'"
"I said, 'Well, yeah.'"
"As I went out the back door, he said in a nasty, hateful voice oozing malice and condescension, 'Well, go appease the running gods, then.'"
" The moment I closed the door behind me, standing on my back porch, I thought, 'That's it. I can't listen to that for the rest of my life. I'm done.'"
"Our marriage was running on fumes at that point anyway, but that was it. The moment that broke me. Later that day, I said I was done and wanted a divorce."
"I'm coming up on 15 years since that moment and I don't regret ending my marriage for one second."
- snerdie
Eye-Opening Advice
"I knew when our marriage counselor told me divorce was something the kids and I could work through but the never-ending H**L from my partner was not."
- 2x4x93
"I had a counselor tell me this. I didn't believe her. Couldn't believe her. Yet, she was correct. Everything regarding my relationship with my kids is better. Everything."
- former-bishop
The Cowardly Partner
"The told me the only reason they hadn't already left was because they were a coward. I'm not."
- 2corbies
Their Dating Life
"When he started dating but forgot to tell me, his wife of ten years."
- itsybitsyboots
"Same, although a husband of ten years."
"I found the pictures on her laptop on Easter morning while she had taken our two kids to the neighborhood park. Easter was a rough holiday for a couple of years after that. I'm much better now."
- Puzzleheaded-Cut3144
An Expensive Gift
"When I discovered he had spent a fortune on a necklace and he didn't give it to me on Christmas Day."
"We had two very small children and no spare money so I was a little bit put out that he had spent so much money on me... but it wasn't for me."
"It was a horrific Christmas. I went to the bank to check on other things to find he had forged all my details and taken me off the joint bank account. And I didn't see any of it coming."
"I left with my children and the clothes we stood up in. It was soooo hard but we are okay now."
- doloresfandango
The Unsupportive Partner
"I'm very family oriented. We went on a family vacation and he told me what a bad mother and wife I was because I wasn't catering enough to his needs (I was helping everyone pack their clothes and food, I packed the car, and he didn't help), and I forgot my son's milk (which was easily purchased the next morning)."
"There were so many more things but that was that."
"He still won't sign the divorce papers."
- Bella-Y-Terrible
"I've been researching this because I'm unfortunately likely going to be getting a divorce soon."
"In my state, the papers need to be served and then the other party has 60 days to respond. If they don't respond, it just defaults to the person filing as 'winning.'"
"It's like most lawsuits. If you don't respond after being properly served, you'll lose by default."
- Bg-j38
The Projecting Partner
"It was when he told me he didn't think I had ever loved him."
"We had been married for 10 years, and we had two children together. I had stood by his side as he spiraled into depression, anxiety, and panic attacks, I had forgiven him for multiple affairs, and dropped out of school to support our family when he abruptly quit his job citing mental health concerns."
"Yet after all this, he was convinced I had 'never' loved him."
"And I realized that it was all projection. No one wants to be the bad guy in their own story, and he couldn't face that he didn't want the life we had built, so he concocted a story in his head that shifted the blame to me, and decided I had never loved him."
"I had withstood an awful lot in what had become a very toxic environment, but in that moment, I knew I had to leave. No point in sticking around to try to convince someone you love them if they have determined you don't."
"I took off my ring that day, and never put it back on."
- PaganButterflies
When the Grass Is Greener
"When I found on his phone that he was complimenting this woman on how wonderful a mother she was because her sick kid got better."
"He had spent ten years telling me how lazy, useless, and worthless I was, even though I did 99% of everything at home including all the childcare. Yet he could be nice to this woman, he was actually capable of kindness and compliments."
"He was also sexting her but I felt mostly betrayed by him giving attention and kindness to someone while being a complete d-bag to me."
- Alien_Nicole
Never Good Enough
"He told me constantly that my career (the one I'd met him in) was pointless and I didn't contribute anything."
"So I spent years re-training for a different career and was promoted after a year, way ahead of expected schedule, to a leadership position."
"He didn't want me to take it and made it clear that he didn't think I could do it, but I took it anyway."
"Then I was earning more money than him and working about 60 hours per week, and he complained the house looked like crap."
"I agreed and suggested that we got a cleaner now I could afford it."
"He told me, 'This house isn't big enough to justify a cleaner. You should be able to deal with it.'"
"I realized I'd never be anything but an inconvenience to him. He didn't actually want me to be successful, just a housewife, even though he seemed to hate that too. I couldn't win. So I left."
"(Now I'm very happily remarried to my biggest cheerleader.)"
- RiverLover27
​The Not-So-Peaceful Home
"I felt sick to my stomach and anxious all the time. That 'walking on eggshells' feeling. When I realized after she went back to work part-time that the highlight of my life was when she was not there but I was home alone with our daughter."
"It was so hard because I had to give up being with my child full-time, but after many bumpy years our shared custody is pretty fair, and we really don't have much animosity left between us."
- Sookecute
The Unfaithful Partner
"Easy peasy."
"She started hanging out with her manager from work where she used to work. Lunches, brunches, dinners, and drinks. She would tell me I wouldn't understand what they were talking about since it was work-related and we were working in different fields."
"No problem. I trusted her until one day while she was seated on her sofa and I was cooking, I went to make her try her favorite food, and I saw a message from the guy along the lines of, 'I'm so happy you've had your lunch, beautiful.'"
"When confronted, I was told he was just a friend and nothing else."
"I told her it's been eating me up inside, because it made me feel uncomfortable that she's spending so much time with him and he's clearly flirting. I asked her how would It feel if the roles were reversed and I was spending eight hours at their place. I was told that it was okay because that's my best friend."
"Fast forward a couple of months, and I was seeing my parents for the first time in nine years. I was super elated."
"That was when she dropped the bomb that she wanted a divorce. She left the entire mortgage and debt on me and bounced."
"She moved in with the guy the same day she moved out, citing it would be cost-efficient. She makes six figures, by the way. She told me I could keep the house and in return pay her some money back."
"It's been the best eight or nine months of my life ever since. As it turns out, she was indeed cheating but couldn't come to terms with telling me about it, so she bounced. It's weird how people who have been with you for 10 years tell you some of the most vile things known to man in order to gaslight you and break you down."
"Edited to add: A few people asked if they are still together. And apparently, they are. She told one of her ex-friends that they just got together but she was called out on it. So she cut ties with almost all of her friends, lol (laughing out loud)."
- AcePrit
Better Without Them
"My first wife decided she doesn't want to be married anymore and we separated."
"I moved away and got my life together, and she then decided that she wanted me back."
"I told her my life was fine as it is now and did not want to get back together."
"She sent me divorce papers a month later."
- dma1965
There are countless reasons why a relationship might not work out, but these Redditors definitely had some stories to tell.
In this day and age, when people feel something is wrong with their bodies, they often turn to the internet first before they seek the expertise of a medical professional. While "Dr. Google" can sometimes be a helpful resource, attempts to address one's own health issues without the guidance of a doctor can have dire consequences. The following stories are of patients who downplayed the severity of their conditions, only to be hit with a hard-to-swallow reality once they finally saw a health expert. Read on for some shocking accounts...
Let's be honest. We all enjoy the kind gesture of gift-giving–especially when you're on the receiving end.
Sometimes the gift you receive symbolizes friendships, or something simple that acknowledges how special you are from a work colleague.
Even gag gifts are fun. After all, the gift-giver has taken the time to look for an item that will trigger a hilarious response, knowing you might get a kick out of it, perhaps due to an inside joke.
After all, it's the thought that counts, right?
Occasionally, however, you might receive a gift that will make you want to hide an ungrateful expression on your face as people are watching.
What could those be?
Strangers online had a few ideas after Redditor magdalene_kk asked:
"What's the most useless gift you've ever gotten?"
Intentions behind these gifts were questioned.
Wrong Size
"Clothes that were too small. Intentionally small."
"I'm a size 4 (I'm short). My aunt got me some really nice tops in a size 0 because 'you looked so good last summer when you got all svelte.'"
"I had bronchitis and lost 10lbs."
– Dramiotic

Reading Material
"My former MIL used to 'gift' me all the owners manuals from her small appliances purchased in last year as an actual Christmas gift. The first year this happened I was very perplexed. She of course explained 'I read of these things'. For stuff I actually owned but for her electric knife sharpener or (my favorite) the garbage disposal they had installed lol"
– Mundane-Cabinet9883

Not A Win-Win
"I was in college across the country but went to visit my mother. For Christmas she gave me a stack of board games (trivial pursuit, Life...) but when I want to leave she said they had to stay there. We never played [board] games but she wanted an excuse to buy them for herself. Thanks.... merry Christmas I guess."
– azorianmilk
Sometimes, the gift-giver is a little presumptuous thinking the recipient would actually use and appreciate the gift.
Niche Appliance
"A quesadilla maker. I know their heart was in the right place, but it was HUGE, impossible to clean, and doesn't do anything that I can't already do with a normal non-stick frying pan. One of quickest gifts I've ever gotten rid of after taking it home. It was literally too big for any of our cupboards."
– DevinBelow
The Dullest Cut
"That's such a mood. Got a set of knives from my parents a couple years back. I do a lot of cooking, they thought it would be a nice gift. The knives themselves were trash, I can stand the chefs knife point first on the back of my hand and it won't break the skin. And the block they came in couldn't be cleaned, so that's not much use either. I don't want to be ungrateful, but holy hell."
– CheesusAlmighty

Not For Every Occasion
"My wife got me a travel lint roller for Christmas. Granted I was on my way to Iraq...so technically I was about to travel, but lint was the least of my worries."
– GOAT0352

Out Of Tune
"A Harmonica from my mother one Christmas."
"She said it was something musical and cost her €30, I was convinced it was the Red Hot Chili Pepper DVD I kept mentioning and really wanted."
"I was really into playing guitar at the time, but had zero interest in a harmonica in some random off key."
– PatTheLogicalLiar
And these just might be the absolute worst, "Are you kidding me?" type gifts.
Ye Olde Log
"My MIL regifted me a Christmas gift she never even opened. It was a loaf of homemade sourdough bread that had undergone a year of anaerobic decomposition."
– zenos_dog

No Value

"An expired gift card…"
– Chaitoshi
"I've gotten those too. They're usually just gift cards someone else has gotten, but never got around to using."
– JackFisherBooks

Sugar Rush
"Cheap sweets from my in laws. Like off brand cookies, donuts, etc. After the conversation about being diabetic. Also after a conversation about my parents being pastry chefs. I didn't take them with me when I left their house."
– cardinal1977

Imposter
"A cheap knock-off Barbie doll. It was a secret Santa gift the girl who gave it to me said it could be my girlfriend. I just gave it to my niece who wasn't so thrilled about it either."
– Beneficial-Jelly5746

You don't have to spend a lot of money to delight someone with a gift.
But if you're going to spend a few bucks on the cheapest knock-off brand treats from the dollar store, make sure you remember the person for whom it's intended isn't a diabetic.
Also, don't dump your unwanted Christmas presents from last year under the guise of a goodwill gesture.
That's just unacceptable.

With the continuing advancements made in engineering and technology, it's generally believed that a better and brighter future is being paved.
However, new doesn't always guarantee better.
After all, if that were the case, we would never hear the saying "they don't make them like they used to".
Indeed, some people prefer the actual keyboard of a blackberry to the touch screen one on an iPhone or Android, which all but guarantees a frequent embarrassing typo.
Nor should one even mention when Shake Shack replaced their flawless crinkle cut fries with the "fresh cut" fries to any New Yorker who isn't prepared for a tirade.
Redditor Silent-Zebra was curious to hear other examples of things that are vastly inferior to what they once were, leading them to ask:
"What's the perfect example of 'they don't make them like they used to?'"
From Riches To Rags...

"Levis."
"I had a pair for years as a teenager."
'Bought a pair in 2020 and within 6 months they had fraying and then holes in the seams."
"Clothes in general seem like they're getting sh*tter no matter how much you pay for them."- LordyIHopeThereIsPie·
Oh, Honey...

"Honeycomb cereal."
"The pieces were big, puffy and delicious, with the occasional flat, overly crunchy, sad piece."
"Now every piece is the sad piece."- Bumpass
Can The Even Still Call It Pinesol?
"Pinesol changed its formula in 2014, knocking out the key ingredient, pine oil."
"Sigh."- Greg_Strine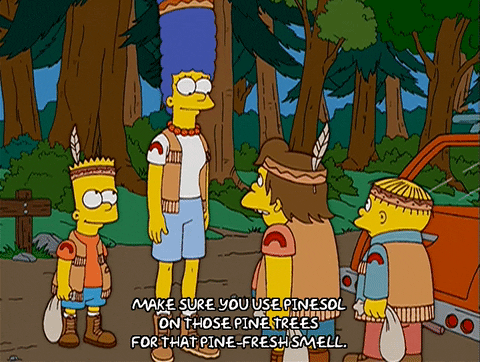 camping bart simpson GIF
Giphy
Still Better Than Today's Happy Meals...
"McDonald's hot apple pies."- MartyFreeze
You Wonder How They Can Keep Their Name...
"I can swear when i was young Magnum ice cream were twice the size of today."- Ancient_Patient_6105
No Fat, No Sugar... NO GOOD!
"Planters Cheeze Balls."
"I was so excited when I saw them at the store a few years ago, but they are not even close to the same."
"I was told that the difference is trans-fat-elimination."- mkicon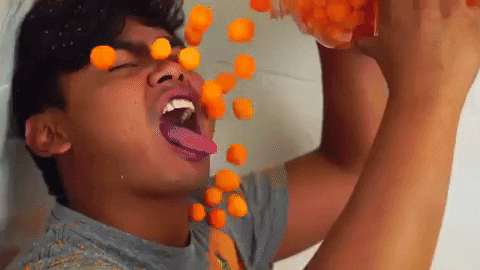 bath nbd GIF by Guava Juice
Giphy
Better Check That Warranty
"Pretty much every single consumer good is now built to break instead of last."- Dizzy-Elk4110
Blame It On The Music?

"Band t-shirts, and I mean they don't make them like they did 4 years ago."- Groovyrick
You Name It...
"Probably everything."
"The consumer landscape completely changed over a short period, due to aim towards maximum profit over functionality/quality, as well as the lowest possible costs."
"We can't even buy a software anymore."
"It's all services and subscriptions or passes."
"We can't have anything simple anymore."- Shimamon
"Everything."
"Planned obsolescence."
"If you can imagine a way a company is f*cking you, it's likely happening."- Dat_Harass
There's A Reason Some Toys Are Classics...
"Children's toys."
"When my daughter was little, I was floored by the flimsy cheap plastic parts, compared to my solid and sturdy toys (many still in great condition) from the late 80's/early 90's."- YourMothersButtox
Sometimes, It's A Good Thing
"I guess to be more optimistic, at least gasoline doesn't have lead in it anymore."- colonelsmoothie
Who Wants To Share A Candy Bar?!?!
"Candy bars, the king size was actually a big hunk of chocolate, now it's a share size and smaller than it used to be and costs twice as much."- teethalarm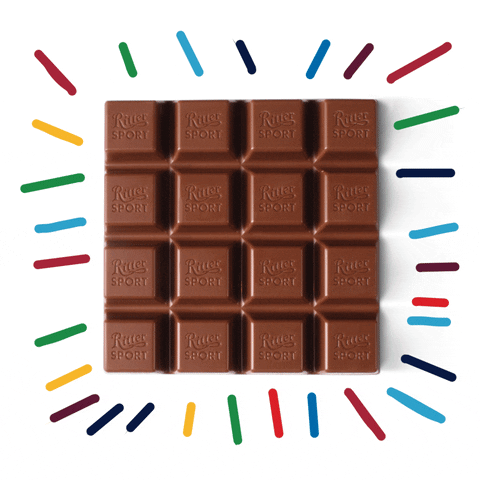 Chocolate Choco GIF by Ritter Sport
Giphy
And Why Do Freezer's Continue To Get Smaller?
"Up to 1981, my great-grandmother had a refrigerator that they had gotten when home fridges were new."
"It had that big round compressor on top, and it worked for god knows how long."
"I just had to replace mine in a home that was built for us 7 years ago."- Leftstrat
The Advertising Gets Better, The Games On The Other Hand...
"Mobile games."

"'99.99% WILL FAIL!! CAN YOU SOLVE THIS QUIZ??!!??'"- RechehSec
The sign of a good product isn't its sleek appearance or technological abilities, but rather durability.
Making one rather appreciate the fact that we almost never had to replace our landline phones, yet have to replace our cell phones almost every two years.
Not to mention the fact that one of the least frequent things people ever do on their phones anymore is make calls.
Is that progress?