People Share Their Most Controversial Star Wars Takes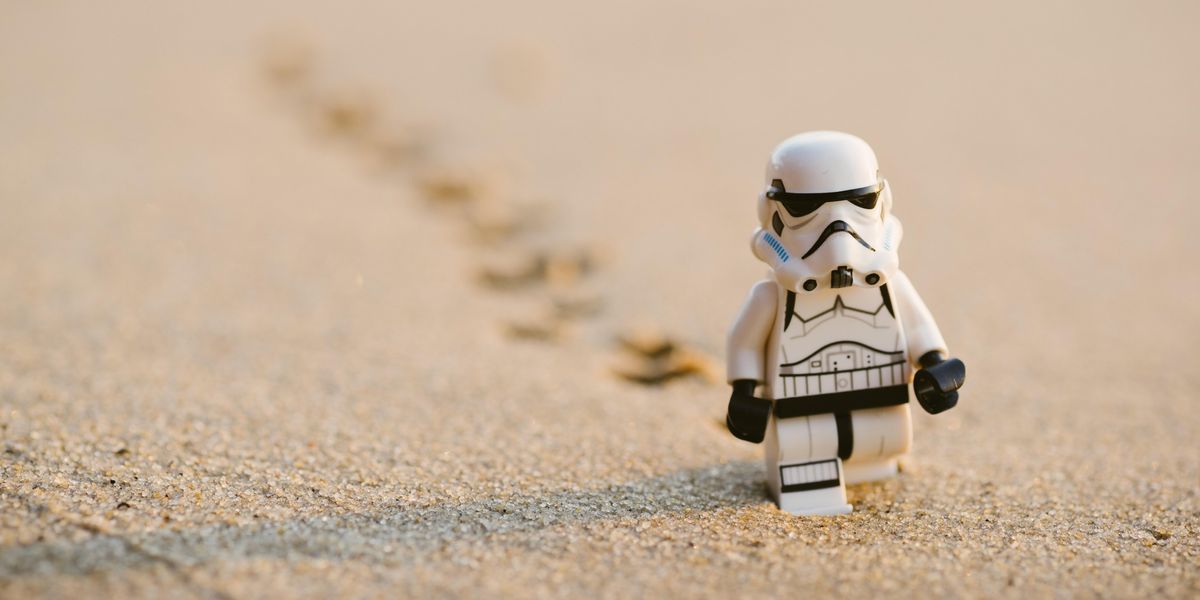 Daniel K Cheung on Unsplash
Reddit user ChoiceLine2569 asked: 'What's a scam that's really easy to fall for?'
Let's face it: Not even the wisest person is immune from being hoodwinked and swindled out of their hard-earned cash.
With every scheme that is exposed, another new tactic seems to quickly take its place.
The increase in deceptive emails and phone calls under the guise of unpaid fees or fines that don't exist is enough to make skeptics out of everyone–which can't be good for your social interactions with friends and colleagues since not everyone is out to get you.
But it's good to be familiar with the most common fraudulent acts in order to protect yourself.

Thankfully, strangers online shared their experiences and expertise when Redditor ChoiceLine2569 asked:

"What's a scam that's really easy to fall for?"
The worst ones are those who are taken advantage of when they are their lowest.
Here's The Kicker
"An awful one I've learned about from r/scams is recovery scams."
"Basically, you've already been scammed once and you go online somewhere like Reddit looking for advice. Recovery scammers will DM you and tell you that they can help recover the money you lost, for a small fee or with your account information."
"I guess it's easy to fall for because you're already in a vulnerable place, and you don't want to believe that a person offering to help you get out of the first mistake is going to scam you for more money. It's terrible how they take advantage of people who are already down."
– TonyDanzer

The Stolen Motorcycle Bit
"Someone in my town had their motorcycle stolen and people were sharing the post on Facebook. There's about 25% people going 'I'm so sorry this happened to you. You should message this random account and they will find it for you' and you look at the person's profile and they are in Texas or some sh*t. We live in Canada. I reported every one but I know people fall for it."
– SuperSpicyBanana

Preying On The Vulnerable
"Any scam that is directed at people in need who are desperate enough to take any offer of 'help'."
– StupidFckNextDoor
"I was looking for an apartment a few months ago and the amount of scams targeting those in need of homes is sickening. From $100 'application fees' to leases sent via email without a viewing is absurd. I could see some family desperate for a place to live falling for some of these and it's sickening."
– CockEyedBandit
Sports Marketing Job
"The fake job ones are so bad. I was DESPERATE to find something, f'king ANYthing about 9 months after I got out of college. Out of shear desperation I fell victim to one of the 'sports marketing' jobs (my degree is in marketing/advertising). It was all BS and the whole job was sitting outside gas stations (or going door to door, f'k) selling coupon books to random people. Just awful."
"Anyway it was REALLY depressing having to come home to my parents after that first day and explain to them it was all a scam. They were so disappointed. Not gonna lie I was close to giving up entirely at that point."
– Reddit

Make sure to check your purchase history.
Non-Existent Purchase Order
"This email I've been getting recently: 'Thank you for your $500 order of xyz, call this number to change or cancel' Almost got me first time."
– spannerboy69

Suspicious Phone Notifications
"Oh shoot, you too?"
"Instead of emails in getting phone sms and notifications. They are pretty realistic since I get an sms every time my credit card is used."
– Crazed_Archivist

The Time Geek Squad Called
"I got an email from Geeksquad saying 'thank you for your $300 payment' and I'm like wtf, I don't have an account with them. I called the number provided and it brought me to this man with broken English who insisted I paid and in order to confirm payment I needed to provide my CC information, immediately I knew this was a scam and I hung up the phone."
"Afterwards I called the actually Geek squad customer service number and they reassured me that I did not in fact pay a bill, what a load of losers."
– nano_singularity

Most of us just want to be left alone.
But that doesn't stop solicitors from coming to your door.

Homeowners Beware
"My wife and I were first time home buyers and I somehow got suckered into signing on with ADT security while some guy was setting up our 'smart home' features. I signed a THREE YEAR contract and I have tried several times to get out but the contract says if I leave early I owe 75% of the remaining contract payments. I had no idea what I was doing and having to fend off a dozen salespeople every day. The guy was super aggressive about having me sign too and it made me feel humiliated after I realized what happened."
"Tip to new home buyers. Do NOT talk to ADT people. Don't even let them into your house. They are crooks. I am overpaying and they keep raising the price on me somehow. I guess this is how I learn."
– TheBigCheese7

Knock Knock, Who's There?
"One time we heard someone ripping our screen from the window. Went out to check and was all Clear. Next morning talking about getting security and door bell rings. Guess who it is ADT. I truly believe they did the ripping of my screen."
– RevolutionaryDot9505

The Best Security System
"When my wife and I got our first house there were multiple security companies selling door to door their services, they are very pushy and annoying. We have a 132 pound rotteweiler that will bark at any voice he does not reconize. I got to the point I would open the door with dog barking, they would say their script and I would cut them off saying "I have security system here 24/7 I just have to feed it I don't want your services, and then close the door petting the dog. I felt bad at first but I got to the point I told my self. I worked all day to get home and relax then to be disturbed with someone who is wanting to sell me crap I don't want."
– qtip357

The Long Contract
"I got sucked into Vivint with the first house my now wife and I rented together. They are a 5 year contract! I now have my own security cameras and monitor them myself."
– Show-Me-Your-TDs

A few things to remember to protect yourself from scammers is to never give out personal information–especially pin numbers or passwords when dealing with financial institutions.
Banks will never reach out and ask for your social security number or other sensitive information unless you're the one contacting them.
Also, if someone is pressuring you to transfer funds or making threats by mentioning consequences for not acting quickly, it's most definitely a scam.
Stay vigilant, and if your gut tells you something doesn't feel right, it's because it usually isn't.

How people manage their money can be a very contentious issue.
Some people have an air-tight budget, which they wouldn't dare stray from, even if they aren't even close to living paycheck to paycheck.
Others don't worry too much about how they spend day in and day out, even if they are still aware of how much they have in their checking and saving accounts.
Then there are those who love to spend money and are very good at doing so, but the concept of savings and a budget seems to escape them.
Often finding themselves confused by being in over their heads in credit card debt, despite the thousand dollar shopping spree they went on last week.
Redditor Mysterious_Fudge171 was curious to hear what people considered the tell-tale signs of bad money management, leading them to ask:
"What screams 'I make terrible financial decisions' ?"
"Tale As Old As Time..."
"Burning friends by asking for 'emergency' money, (based on some fake story), that you will never repay."
"Yes, oddly specific."
"Yes, all too common."- urkldajrkl
Children Are Meant To Have Hand-Me-Downs, Right?
"My neighbor can't buy her kids school shoes."
"But has custom rims and wheels."- Comfortable-Rate497
The Military Is not Known For Being Lucrative
"A Private in any branch of the military buying a Dodge Charger."- Lukanian7·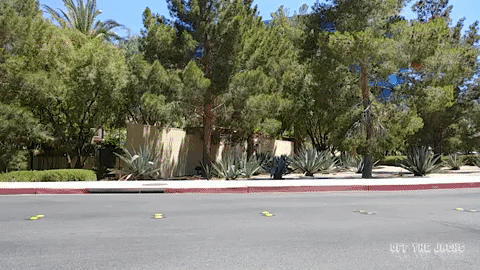 dodge GIF by Off The Jacks
Giphy
Re-sale 101?

"My ex SIL went to Walmart and bought a sh*t load of nail clippers, files, polish, and anything to do fingernails with."
"I asked her what the hell she planned on doing with all that."
"She told me she was going to start a flea market."- Buddyslime
If You Have To Ask, I Can't Afford It

"When you ask them how much they paid for something and they only know the monthly payment amount."- jiggeroni
Payday!!!
"Making impulsive decisions right after getting paid."- daisiesandpoetry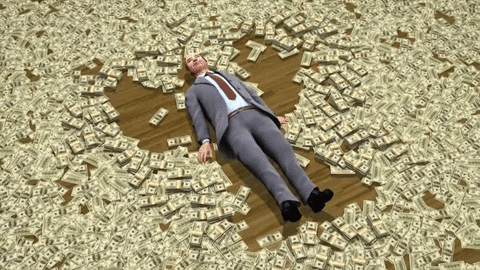 Pay Day Money GIF
Giphy
Coffee Is Where Some People Just Won't Compromise
"I know someone who is always struggling with money."
"Then I found out he has individual cups of Dunkin Donuts coffee delivered to him (via third party apps of course) while he's working at home."
"You know, instead of making a pot of coffee for yourself."- MrFishpaw
Warped Priorities
"Can't pay rent on time, but never misses a night out."- jessie_monster·
Makes Perfect Sense...

"A family member of mine has been begging money from everyone."
"He says they don't have enough money for food / rent / fuel for his wife to get to work or for tires."
"We own a tire shop, and offered him a set of used tires for $40 if he will help mount them (it's a job he's familiar with)."
"He said he didn't have $40."
"He goes to my sister in law and says he needs to make money for tires."
"She starts paying him daily for doing some remodeling work for her."
"He informs her on day 3 that he won't be available for the next two weeks because he is going on vacation to new Orleans."- Desperate_Camel_4159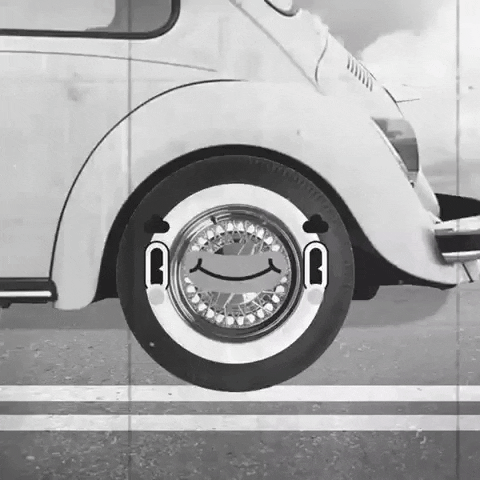 car help GIF by Bubble Punk
Giphy
Only The Best...
"Having the top of the line everything with a minimum wage job."
"Unless you are an unlicensed pharmacist on the side."- Ellieoconnor
Savings Accounts Exist For A Reason
"Every time you get a chunk of cash, you think you have to find a way to spend it."- Sponess
And They Don't Worry About It Getting Scratched Or Stolen...
"Expensive flashy car in the low-rent apartment complex parking lot."- Kedosto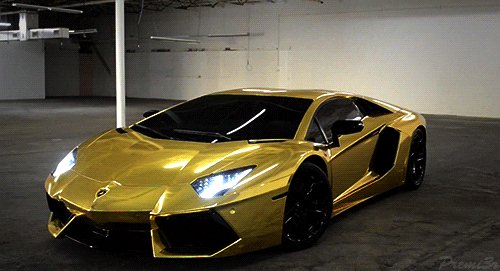 car gold GIF
Giphy
Just One Click...
"Getting into debt to buy luxury products online."
"The vast majority of luxury customers aren't millionaires, they're regular people who earn below 6 figures."- lehmx
Moochers Gonna Mooch...

"When you have a 150k 'allowance', a free house and vehicle and you're still dead broke for 4 -5 months of the year."
"Sound specific? It's my entitled piece of sh*t uncle."- bhenghisfudge
They Notice...
"Fancy pickup truck with bald tires."- grondfoehammer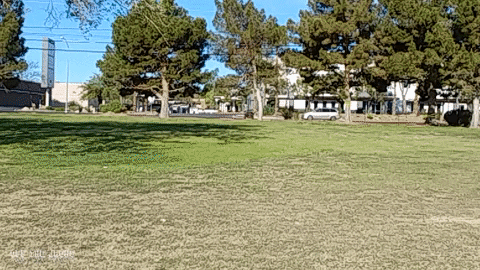 Chevy Truck Ipofshow GIF by Off The Jacks
Giphy
When presented with a large sum of money, it is hard not to immediately think of how you plan to spend it.
Often forgetting how nice it would be to have it sitting in a savings account, should you find yourself coming up short on rent or bills.
After all, who can truly enjoy fancy things if you know you can't afford them?
Beauty is in the eye of the beholder.
That has always been one of my favorite life sayings.
Whether it's true or not is all subjective.
Maybe it's a truth.
Maybe it's a lie unfortunate people sell themselves.
And at some point in life, we're ALL unfortunate, here and there, now and again.
What is sexy to some is a stomach-turner to others.
Who hasn't been out with friends hunting for love interests and then been left shooketh by certain people's choices?
Redditor aloe_veracity wanted to discuss simple turn-ons and turn-offs, so they asked:
"What common 'sexy' thing is a turn-off for you personally?"
I do not get and will never understand skinny jeans.
Whoever thinks they are sexy is blind.
Use your words...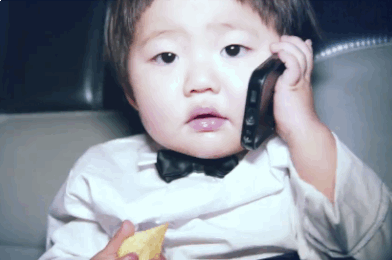 baby talking GIF
Giphy
"Baby talk, is that supposed to be sexy? Because it kinda makes me wanna take them to daycare."
kaeyasimp420
"I baby talk with my partner, but it's less of a sexy thing and more of a cute n' cuddly thing when we're embracing each other."
H2OhYeahh
Off Color
"In Ireland, fake tan is very popular among women of all ages. But any guy I have talked to about this topic hates it, it's okay when done right but 99.9 percent of the time it is orange and patchy and looks like baby diarrhea smeared all over your body."
"Any woman I have discussed this with insists it looks amazing and that the boys love it, but I and any guy I have talked to about it are turned off majorly by the sight and even smell of it."
john_lemon7812
"My sister just shamed me for going somewhere without a fake tan. Don't mind being pale in Ireland anymore though. Just too much effort to smell like fake tan, and have fake tan on my bed, and clothes. All just to look orange ha."
Kaza-beo
Just Howl
"Ripping off clothes during sex. Just take them off, no need to be a werewolf."
SuvenPan
"Did this twice. The first time I knew ahead of time that it was on the table, so I wore an old shirt that probably should have been thrown out by that point anyway. The second time, though, was totally on impulse and popped the buttons off of a really nice button-down blouse I'd worn for a job interview that day. At the time, it was hot af but once the hormones wore off and I couldn't find all the buttons to sew them back on, I was miffed about it."
mokutou
Be Normal
"Aside from all the physical turn-offs, I am turned off by someone who's acting sexy, it's too ridiculous to me. Just act normal."
_Norman_Bates
"Ugh my husband used to do this, admittedly he can be incredibly socially awkward sometimes which cracks me up and is a reason why I love him, but man do I hate it when he tries to be sexy, squinting his eyes and slightly while raising his eyebrows, biting his lips and all. Gives me the ick so bad."
urscndmom
Unsexy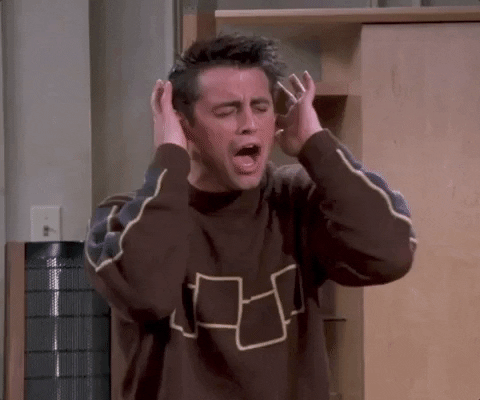 Not Listening Season 5 GIF by Friends
Giphy
"Dated a girl who was really into anime once, she did the hentai cries to be sexy and it was just the most unsexy thing I've ever experienced."
GemoDorgon
This anime craziness is taking over.
To each their own.
Clothes On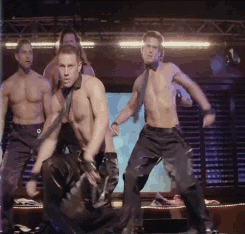 dance party GIF
Giphy
"Male strippers. Just not for me and if I ever got a lap dance, I would probably just end up laughing lol."
semisweetdreams87
So Arrogant
"When confidence turns into arrogance."
DeerZealousideal7423
"Agreed. There's a difference between giving off the impression you know how to handle anything thrown your way and thinking that any communication with you is me thinking I'm hot crap and you think I'm unworthy of your attention."
patrickwithtraffic
"I struggle with this, but not because I am arrogant lol. I looked down on my abilities so much that I faked arrogance to be funny. My friends get the joke and we laugh, but I forget the joke doesn't land when the person has just met me."
jedadkins
I Still Cringe
"Oh, God. I KNOW this isn't common outside of like, the 11th grade, which makes it worse. I have a 6'7 ex who would wiggle his eyebrows and do that tongue flicker thing. Something about something that off-putting being done by a towering beast of a man just made it 1000x worse. I still cringe."
No-Photo8763
"My ex used to do this lick/slurp noise and kinda hang his tongue tip out when he talked about hot people. It legit made me gag more than once. That particular gesture has stuck with me more viscerally than anything else he did."
LeSilverKitsune
Flavored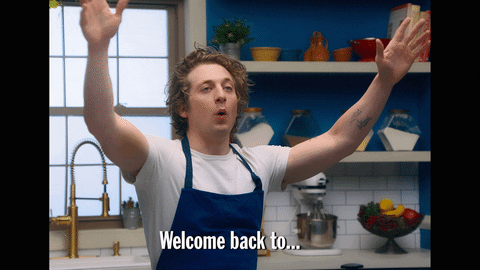 Tv Show Hulu GIF by The Bear
Giphy
"Girls calling me 'Daddy,' it's gross and incestuous. I prefer to be called Chef, it's professional and implies we going to flavor town."
​BicycleMinimum4629
Grow Long
"These stupid short beards which are way too symmetric and that everyone gets from the barber. Like someone drew it with a marker."
Kampfzwerg0
Again, sexiness is all subjective.
Our tastes are clearly all over the map.
Enjoy.
Traveling for most people is a wonderful adventure, full of new experiences, sights, and memories.
But even for the best travelers, there are bound to be some flop destinations along the way.
Redditor ITSSAMMYG asked:
"What was your worst ever holiday destination?"
Canberra
"Canberra. Not a bad holiday overall, there just wasn't much to do. It's such a weird place."
- Capital-Rhubarb
"If you're a nerd like me, then you never get tired of visiting Canberra. All the national institutions, museums, galleries, libraries, courts, parliaments new and old, decent food and beer, and beautiful walks around the lake. Not a touristy place at all for most people, but I love it."
- pistola
"Absolutely agree. Canberra should theoretically be a great city… but it's just a bit... off?"
- aimztw
Las Vegas
"Las Vegas. The Douchebag Capital of America. When all our kids were in summer camps, my wife wanted to go on a lark. I've been to multiple conventions here, so it's old hat to me."
"The weather was actually unusually mild for late June, so no complaints there. But, having been to LV on both business and pleasure now, every visit follows the same pattern."
"Day One: Oh, cool. Neon! Wayne Newton! Weird architecture! Naked excess!"
"Day Two: Okay. Yeah, seen that and done that. And no, I don't want to deal with a gauntlet of guys handing me t*tty flyers as I walk down the street. F**k, I just want to have a drink in peace without somebody's rowdy bachelor party going on two tables over."
"And I really am bothered watching that 80-something woman feed quarters into a slot machine for fourteen consecutive hours. She was there this morning, she was there when I went back to my room, and now she's there at 10 tonight. Like she's grown a taproot or something. That woman's the real Las Vegas, not what you see in the ads. This place is like a really f**king hot Gatlinburg with slot machines."
"Day Three: Get me out of this place. Red Rocks. The Hoover Dam. Any place but this soul-sucking, tacky-a**ed, gimcrack s**thole. Short of Gary, Indiana, or a Calcutta slum, this has to be the most depressing place on the planet."
- AnybodySeeMyKeys
"The perfect way to do Vegas is to fly in early on a Saturday, do all the pool stuff, or golf, or see some of the sights. Have a nice lunch, and maybe play some games. Eat a really nice dinner, gamble and drink all night, and fly out before noon the next day. One night, in and out."
- SeeYouOn16
Gatlinburg
"Gatlinburg/Pigeon Forge, Tennessee."
"I went a few times in the 90s and it was great. Nice hiking, beautiful views, and a secluded cabin. Just nice and relaxing."
"I went again in 2018 and you couldn't pay me enough to ever go anywhere near there again. Traffic is a nightmare, tourist trap, s**tty food, crowded hiking trails, the views are littered with McMansion-style 'cabins.'"
"And our 'secluded cabin with mountain views' we went down in a valley with 10 other cabins. Our Mountain View was out of one window on the top floor if you looked up at the right angle. Worst vacation ever, I couldn't wait to leave."
- PhobiaToyBox
Marmaris
"Marmaris, Turkey."
"Just constant harassment from locals who assume you're rich and my Black mate would be called Eddie Murphy or Micheal Jordan (which he thought was kinda funny as he's a short a**)."
"Such a dirty overcrowded s**t hole."
- Hankstinkbuckle
Liechtenstein
​"Liechtenstein. It wasn't bad, just not very interesting."
"Also, both my friends and I got horrific food poisoning in a café before heading to the airport to fly home. We all had the s**ts, and I even ended up vomiting into the X-ray tray when going through security, causing me to miss my flight. Not my finest holiday."
- TheWouldBeMerchant
Dominican Republic
"I went to a destination wedding at a resort in the Dominican Republic. I paid full price for a room that wasn't as nice as advertised (jungle view is actually a vista of more damn buildings) and they wouldn't stop pestering us to attend timeshare sales meetings."
"It wasn't safe to venture off the resort. Never going back."
- BlueLarkSpur_1929
"In Dominican Republic, my friend's parents paid for a guided tour, and at the end of the trip, the guide took all of their money and valuables."
"He was meant to have been really funny and charismatic, they thought he was joking at first."
- TheRealSlabsby
Jordan
"My Jordan experience was sexist."
"I have to say everywhere I've been to has been great, but, speaking for my ex-wife, I'd have to say Jordan."
"She surprised me for my 30th Birthday with a trip to Jordan. She also wanted to prove that the scene in Indian Jones (the third one, I think?) in Petra is real."
"The hotel staff was very condescending to my wife, looking at me to 'take over' and handle it. Kept asking me questions while she was standing right in front of them. At one point, she went down to get money off the credit card and they refused her. I took HER, not my, credit card and they gave me money without batting an eye."
"Tour guides were very unresponsive to her questions, and conversation, and engaged me as a tour guide would."
"We decided to head out a day early, not much to do after ruins and Petra. She called the airlines, and they refused to change the tickets, informing her there was no room. She went into Karen mode to no avail. Frustrated, she hung up the phone after probably 30 minutes."
"Something told me I should call them. I called right after her, and they were more than happy to put us on an earlier flight."
"We got... extra security... when we left. We were used to random questions, passport checks. That comes with traveling the world."
"First, an armed guard did the passport checks, asking us all sorts of questions about WHY caps on purpose, we went here, and WHY we went there. Very aggressive. Consulted with another armed guard and let us go. Then, while sitting down, a uniformed military person say down next to us and started questioning us."
"I would definitely go again, but I would advise my significant other about the experience."
- ReticenceDriftShadow
Albania
"Albania 2022. It was full of trash, scammers, and s**t quality everything. All the cities are so worn down and everything is concrete grey. No beautiful old towns like Croatia, Spain, and Italy."
"Every beach we visited was full of jetski jerks, waterbikes, and garbage. All the restaurants/bars/beach clubs were competing to play the loudest music. The only thing tolerable to enjoy was some scenic nature when driving far away from everything, but still, you would walk around in garbage if you stepped out of the car."
"And that rental car was moldy and s**t to drive. We had booked a newer model car, but that was stuck on a truck in France (sure thing) but we would get a 100 euro refund and get a very nice car instead. It looked like a bear had attacked the car. We're still waiting for that refund. Hate it!"
- ColdFeedPotatoe
Branson, Missouri
"Branson, Missouri. I will never go again until I'm a senior citizen."
- el_monstrueo
"I've said that for years. It's only fun if you're under 12 or over 70."
"I had a great time at Silver Dollar City a couple of times as a kid. Then I went in my mid-20s and thought I would die of boredom."
"Now, in my 40s, I'd enjoy more of the rural-type things near there, like fishing, boating, kayaking, hiking, etc. But you would not get me anywhere near that awful Branson main drag."
- mmm_unprocessed_fish
Venice, Italy
"Venice in mid-June eight or nine years ago. The city itself is impressive and the architecture is marvelous, but it was terribly crowded, full of tourists and street scammers/ suspicious ambulant vendors, also everything was at least twice as expensive as other lovely but more low profile places we saw in Italy."
- Latham_Scandelieus
Southern Illinois
"I went to Southern Illinois at Christmas time. First time I'd been there. Flat, desolate, brown, and f**king cold. It's like being on a s**t version of the moon where everything f**king sucks. Awful."
"I went there in spring once though, it was lovely."
- Doctor_WhiskyMan
Delhi
"Delhi. Unfortunately stayed in the worst part and almost lost my leg the first night we were there."
"I was in a tuk-tuk crash and had I not been a tourist and looking around, I wouldn't have seen it a moment before it happened and my leg would have been crushed between the tuk-tuk and the road barrier. The whole side of it crumpled in and needed lifting back onto the road. Very frightening."
- ItsYaBoyTC
Jamaica
"Jamaica. Upon leaving the resort it was immediately obvious that the place was unsafe for tourists. The resort itself was adequate and we didn't mind staying within the bubble, someone with plans to explore the island was sure to be disappointed or dead or both."
- cutelyaware
"My wife and I went to pick Ocho Rios for our honeymoon. Our room was a 'jungle view,' meaning it was in the part of the property across the road from the main hotel and restaurants. They had golf carts that you called to bring you back and forth. We were warned not to cross on our own, as once we left the gate, we were subject to police harassment or getting assaulted by local criminals."
- pedantic_dullard
Sihanoukville
"Sihanoukville, Cambodia. We left after one night despite having booked for longer. Empty, abandoned concrete skyscraper shells and loads of Chinese who are Triads. Horrible experience."
- Davelydelicious
While traveling is an important and enriching experience for a person to learn more about someone else's culture and beliefs, it's clear that there are some experiences that will be had that are better off not being repeated.