People Share The Moment They Realized Their Friends Were Actually A-Holes
An important contributor to our overall health and happiness is the quality of our friendships.
We may not have a lot of friends, but the more important factor is the depth of those relationships.
But we've all had one of those friends who turned out not to be a very good friend at all.
---
Redditor Both-Support-7110 asked:
"When did you realize your 'friends' were just a**holes?"
Putting Them Down
"After I realized that other people don't s**t on each other on every possible occasion in their circle."
"And that it isn't right when a 'friend' uses every known insecurity as an argument against you when you do not behave the way he/she would want you to."
- fobopi9445
"I luckily made a couple of friends that would just be supportive about stuff. So I slowly started talking to them more than my older friends as I saw the disparity between their responses."
"One side purely would be purely judgmental and try and bring me down, and the other would just be excited for me or be there to listen or whatever. Who wants to talk to the former when you have the latter?"
- Universeintheflesh
Using Them as a Convenience
"They only bothered with me when it suited them. I'd rather have nobody than have to deal with that."
- fobopi9445
Trying to Keep Them Small
"When they were nice at first but then cut me out of conversations, telling me not to 'butt in.' A friend doesn't dictate when you're allowed to speak."
- leatherwolf89
"Total a**hole move to have conversations in front of you only to tell you it doesn't concern you and mean it. . . Like making plans and giving details about how someone like you could be included but specifically telling you not to invite yourself; making plans in front of someone and not inviting them is awful."
- dearlysacredherosoul
Using Them as Entertainment
"She got a boyfriend and would let him listen to our phone calls and not tell me, even if I was crying about personal stuff that I would only ever tell her."
"Then they both started lying to me about my crush liking me back, forcing both him and me into awkward positions (telling everyone we liked each other so they'd play along, swapping places constantly to make us sit next to each other, pressuring him into giving me a lap dance, making him kiss the prettiest girl in the room, etc), and encouraged me to shoot my shot more and more."
"All the while they knew he didn't like me, he had told them both directly. One night, I was crying on the phone because I was so confused why my advances weren't working, and they just kept explaining it away, blaming some other bulls**t reason and telling me to try again."
"The next day, they told me they were laughing throughout the whole call because I didn't get it and I was so upset. I should add I had no dating experience at all and nobody had ever liked me at this point."
- vixayib976
Using Them to Feel Superior
"I didn't have many friends in grade school, but the times the kids actually gave me the time of day, it was to make me 'it' when we'd play tag. That's what I was there for. To continuously be 'it' so they could run away and feel superior. Because they knew I would agree to it no matter what."
- lunayoshi
Having Questionable Morals
"I had a friend that was a very promiscuous girl, I had no issue with that, until I found out she was using me and my innocent personality then, to distract her mom and make her think she was like me."
"Then she used my house as a literal hotel once, with my family here and everything... I knew that was it."
- luffve
Making Fun of Them
"When I made new friends and realized that it's not normal for friends to constantly beat on me and make fun of me."
- vatonef494
Prioritizing Money Over Them
"When they stopped being my friends after I went through a rough financial patch."
- fobopi9445
Becoming Flaky
"I had a group that I was in from 2019-2021. They became a**holes over time, and it took me longer to see that. It was when I failed my psych 101 class (I'm not the best with online classes and tried the best I could) and when they heard about that, they laughed to my face, called me stupid and a failure."
"Early 2022, I met up with them again thinking it would just be a 'listen to this concert for someone we all know and go on our ways' thing."
"My one closer friend offered to drive me and I accepted, and then afterward she joined the group, made eye contact after the concert was done and said, 'bye,' and left with them to the doors. They doubled back and said, 'You can come with us to another town to a friend's place or I can get my mom to drive you home.'"
"I was so overwhelmed and embarrassed that I just went with them to the other town. I called my brother to come to pick me up after an hour, and when he was on his way out, everyone else left. Haven't been into contact with them again after that."
- shortedgyasain
Disappearing When It Counts
"They pretty much abandoned me in a time of pretty intense need. It solidified my decision to leave the area and go do something worthwhile."
- verisimilitu
No Reciprocation Allowed
"When he does s**t to me and acts like it's no big deal, but then I do the same back, and he gets offended."
- vatonef494
Excluding Them From Plans
"I've got two examples here. One from childhood and one from adulthood. Pick your favorite."
"Childhood: Kid I knew when I was 8 or so. We used to hang out a lot of the time and often played together, doing the usual kid stuff. Then one day, he has to move away because of a change in his parent's financial situation and I was pretty bummed out about it."
"On the last day we were supposed to see each other, he hung out with someone else instead and when tried to join them, he physically shoved me away and told me I wasn't welcome. That one stung."
"Adulthood: When they keep telling me about plans they made and things they did together or wanted to do together, but never bother to invite or include me in any of it. There's one of them I get along with and he'll invite me to things as long as it's just with him, but when he's with the group, he excludes me."
"I remember one example in particular where they were discussing a new site to do some photography and they fell short a man. One of them looks at me like I'm the spare tire in his car and goes: 'I guess you can come with us this one time.', to which another replies: 'Nah, he doesn't want to go. He doesn't like photography.'"
"I told him I was perfectly capable of answering for myself and didn't need him to act as my answering machine, but it lost a lot of impact because he was right. I don't like photography and didn't want to go. I just didn't like being talked about that way."
"Good luck making that clear to them, though. All they heard was: 'If he was right anyway, then why are you b*tching about it?'"
"I no longer hang out with them. I eventually got sick of being treated like the spare guy they can use in case none of the 'main crew' was attending, so I dropped them."
- Kuliari
Terrible Priorities
"In 2006, my then-best friend wanted to go to a big German metal festival. I did not want to go because my Dad had end-stage cancer."
"Dad died on August 8th, a couple of days after my friend returned from the festival. I called him because I needed someone to talk to."
"He very bluntly stated that he had no interest in my Dad's passing but wanted to tell me how great the festival was."
"You can't imagine how disappointed I was. For years, I'd been there for him whenever he got dumped, and the one time I needed a friend, he wasn't there for me. I told him to shut my door from the outside and lose my number."
- fobopi9445
Undesirable Behaviors
"I was 15, we were hanging out in the alleyway behind my friend's house as we did almost every day after school."
"One girl was there from the year above us and they started prank calling the child protective services emergency line, pretending to be a child in distress, and they all laughed."
"After a few rounds of this, I felt queasy and left. Never hung out with them again. I still feel bad for not saying something or putting a stop to it, but the girl was older and 'cool.'"
- Brasscogs
Taking Advantage of Them
"I've been posting on him recently, he was my former neighbor and friend. We didn't immediately hit it off but after a while, we became good friends."
"I tried helping him out (he's an unemployed single dad of two special needs kids). He eventually saw my kindness as something to take advantage of, so late last fall, he either broke into my house (or enabled someone else to do it for him) and stole money from me."
"When I confronted him about this, he physically attacked me."
"I can't say it doesn't hurt."
- llcucf80
Friendships are incredibly important, but we're unfortunately not meant to be friends with everyone. Some people simply do not turn out to be the friends we thought they were.
We may know that this happens, but that doesn't make it hurt any less.
Reddit user tippytoes1216 asked: 'When did you realize you married the wrong person?'
You can say that some single people can be envious of those who are blinded by love.
You know the expression. A person who is blinded by love is when they are so deeply engrossed in the throes of passion with a lover that their relationship defies all logic.
On the one hand, that level of amorousness is romantic. But on the other hand, it can be totally deceiving.
People who are blinded by love tend to rush into things and make life-changing decisions that can come back to haunt them. Like getting married.

Curious to hear about regretful choices, Redditor tippytoes1216 asked strangers online:

"When did you realize you married the wrong person?"
Some realized gradually that something was off.
Losing A Sense Of Self
"One day I realized I had become a smaller version of myself."
– mlerin
"Yeah damn. I'm about a year past a really tough breakup, and this hits hard. My friends all tell me they like the new me. And it certainly feels easier to be me. I don't know why I ever let it be reduced. I think she left me with a bit of imposter syndrome, but it turns out I'm f'kin' dope."
– thefrenchflex
​No More Exercising
"When she sat me down and with a straight face said 'I've thought about this and you're not going to exercise anymore.'"
"I was jogging a few miles a day and would usually bring kids with in running stroller."
"She said you're a father and it's too time consuming. That's when I realized I made a terrible mistake lol."
"Catching her with another man in my car didn't help the case to stay married."
– JD054
This Woman's Work
"Engaged not quite married yet."
"When I had been on mandatory bedrest and caring for our infant son, after having emergency surgery... and he came home from work and looked me dead in the face and said 'why aren't the f**king dishes done?'"
"Called my mom the next morning and told her I was leaving. Hightailed it out of there 2 weeks later."
– Neverinfocus

Unfit Mother
"It was a death of a thousand cuts. One of the first was when I realized she didn't trust me. We had been together around 10 years at this point. But I had a moment of clarity and literally said to her 'you don't trust me do you?' Before she could answer I said 'you don't trust anybody.' And she agreed."
"She would routinely throw the kids out of the tub and the bathroom completely naked because they splashed her while getting a bath. And not just that, she would yell at the top of her lungs at how bad they were. The kids were around 2-4 at the time. God forbid the toddler splashes the water in the tub."
"Another time I don't even remember the cause but I tried to play mediator. As in 'ok daughter you did something wrong, let's apologize to mommy'. And she would. Then I'd ask mommy to apologize to our daughter for what for her role and mom absolutely refused to apologize. Ive known this lady more than 20 years and ive never heard her apologize. Literally never."
"The final straw was when one of our kids wanted a hug goodnight before bedtime. She locked herself in our bedroom and refused the hug because she had hugged them earlier in the day. Kids were crying. They didn't understand. I was devastated watching this unfold. Why doesn't mom want to hug me?"
"I try my best to not let it impact me. But we share custody now and I have to watch how she interacts with our kids. Its hard. The best consolidation is the kids are getting older and they're starting to figure it out."

– overarmur

Unworthy Companion
"When I realized if we weren't dating I wouldn't have wanted to be his friend."
– dawn855
Some found out on the day of the nuptials.
"No Ice Cream Truck"
"On the wedding day…. She spent a fortune on unnecessary things, and I knew I'd be the one fitting the bill on the credit card she ran up. So I told her no more, she said she wanted an ice cream vendor there (we already had two dessert bars) told her it was not needed. She fought me on it but finally agreed. Wedding day comes, I'm standing with my groomsmen, in comes the ice cream truck. Knew right then, sadly."
– StrangeJitsu
Inebriated Bride
"On my wedding day. We were married at her Parents house, a beautiful place on a private country club. The entire day was all about her, and she spent more time hanging out with her friend and getting drunk than with me. I stayed busy visiting with all the guests during the day. After all the guests left and it was down to her parents and me, I find her passed out drunk upstairs in a bedroom. I picked her up and carried her to our car to take her home. Needless to say our wedding night consisted of her sleeping it off. 5 years later she went in to in-patient treatment and after she sobered up and was released, she told me that she didn't love me and wanted a divorce."
– metrology84

So much for the honeymoon.
True Colors
"It was actually almost immediately after getting married. Our relationship had taken a nose dive as soon as we moved in together. But after we got married, while we were in Greece on our honeymoon, he absolutely lost his mind on me in public. I had wanted to go see a beach on the island that is supposed to be one of the most beautiful in the world, so we tried to catch the bus, but it never came. He screamed at me, telling me he hated traveling with me and how could I ruin his vacation like this. Then we walked to the beach nearby and he went swimming with his two friends who he insisted come with us on the trip. I was too stunned and humiliated to do anything except sit on a beach chair and cry."
– gridironbuffalo
China Was Telling
"Got married. Went on a honeymoon in China. We were both PhD students at the time. I was working class. Her family was middle class. Her father gave her 10,000 $ for the honeymoon."
"So we go to China to celebrate AND she wants to do some light pre dissertation research while there for a month or two. Fine."
"It turns out, I spent the entire two months alone in tiny hostels, while she did research. I only spoke a few words of Mandarin and I was a broke graduate student, so I couldn't really afford to/didn't have the means to easily get to an airport to fly back home (also had 0 family support back home, even if I did manage to make it home). I felt trapped."
"I talked to her about how the trip felt like a research trip and not at all like a honeymoon, how I was alone almost everyday."
"We were sharing a laptop while in the trip (I was too poor to own a laptop, despite being in grad school). I open the laptop one morning before she leaves to go survey a field site without me. Her email is open. She left a message open on the laptop. It's to her father, stating she wishes I wasn't there on the trip - our honeymoon. Again, I was told this would be a honeymoon w/ maybe a slight detour for research. It turned out to be a research trip where I was a burden."
"She apologized. We stayed together for a few more years after she got sick and I became a caretaker. I wish, in hindsight, I had left China after reading that email."
– Mtt76812

It's pretty painful to realize that the person with whom you're sleeping next to is not, or never was, your person.
But if there's a glimmer of hope that you and your spouse are willing to put in the work for the sake of a troubled marriage, that's a very redeemable quality.
Sadly, this doesn't apply to all couple, and the best thing to do is to abandon ship before further emotional damage is done.
It's safe to say that the conventions of romantic relationships have greatly evolved over time.
As evidenced by the ever-growing number of people in open or polyamorous relationships.
Leaving one to wonder, what exactly constitutes "cheating" in this day and age.
Of course, this could be a personal decision, based on the ground rules people set in their own relationships.
Even so, one can't help but question if there are some instances that are always cheating, whether or not the relationship is monogamous.
Redditor lola-starr98 was curious to hear what the Reddit community considered to be "cheating" in any relationship, leading them to ask:
"What do you consider cheating in a relationship?"
Anything HE Does...

"My ex felt that me having a conversation about anything at all with anyone else was cheating, but her literally getting sexed by other men was OK."- GoodToe4691
Spoilers!!!
"Watching an episode alone of a show we started together."- Happy-Sea-Otter
When You Commit, You COMMIT!
"Being sentimentally or physically involved with someone else that isn't your partner."- a_man_of_music
"Doing anything sexual or romantic with someone else."- jellyfishmasquerade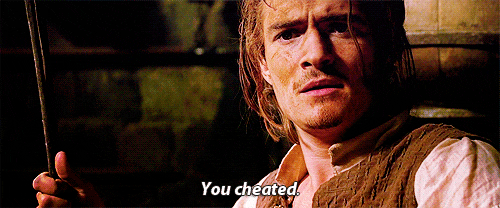 orlando bloom cheating GIF
Giphy
Think About How You Would Feel...
"My rule of thumb is if I wouldn't like it done to me I shouldn't be doing it myself."
"I know that's vague."
"But leaves you to draw the line where you want."- SureAce_
Anything That Isn't Out In The Open...
"Beyond the obvious (sex/kissing with another person), it can also be based on intent."
"For instance, dinner could be cheating if it was kept hidden or with an ex, etc."
"Depends a lot on context."- dogwatermoneybags
"Anything you do with another person you feel like you have to hide from me, I consider cheating."- nopestillgotit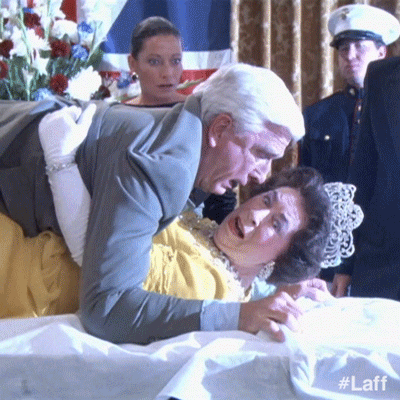 Shocked Oh No GIF by Laff
Giphy
Subtle Manipulation
"Not paying enough of the rent in Monopoly and using smile and cuddle to get away with it."- Dendex031
You Set Your Own Rules So You Will Never Break Them...

"Pretty much breaking any agreed upon 'rules' in your relationship."- Massive-Ad7628
"Whatever an individual couple agrees on as being cheating within the context of their relationship."-JanuaryWinterflame
"Breaking the rules of loyalty, trust, and honesty in your relationship."
"If you're monogamous, that means engaging in sexual and/or romantic activity with anyone other than your partner."
"If you're non-monogamous, that means doing engaging in sexual and/or romantic activities with people other than your partners without telling both the new person and the partners that's what you're doing."
'Basically if you're sneaking around and lying to people just to get extra attention outside of your relationships, you're 99% likely to be cheating."- GenericNerdGirl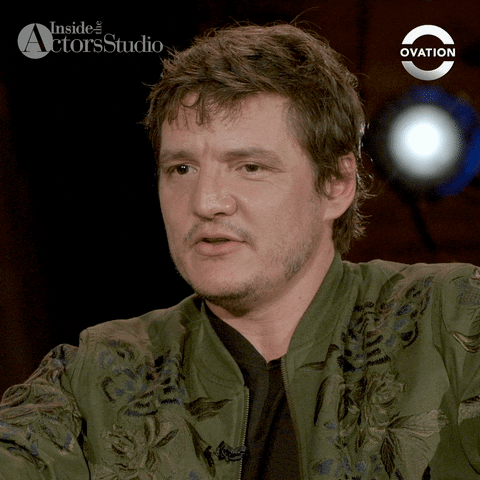 Giphy
When You Know You're Getting In Too Deep...
"Back when I was still college aged, I learned this lesson the hard way."
"I could be a bit of a harmless flirt, but I would never cheat on my girlfriend."
"Then one night I got drunk with a friend of my girlfriend's."
"After a night of 'harmless flirting' and drunk Twister, I ended up in her bed, on top of her."
"She whispered in my ear 'If you tried to f*ck me right now, I wouldn't stop you'."
"That snapped me back to reality, made me realize how real things had gotten and that I had gone too far."
"I apologized and I left."
"I told my girlfriend about it, because I knew that if I tried to hide it and her friend told her about it, it would be even worse."
"I never kissed her."
"I didn't f*ck her."
"No one was naked."
"However, the fact that I had essentially been 5 seconds away from doing all of those things while in her bed massively betrayed the trust my girlfriend had for me."
"She wasn't able to look at me the same way."
"I was genuinely remorseful, and learned my lesson, but it didn't really matter."
"We tried to keep it together for a few more months, but she eventually left me over it, and I can't say that I blame her."
"I was flung into a long spiral of depression, and it was worse knowing that it was all my fault."
"Cheating isn't just about a physical, sexual act."
"You can cheat on someone without f*cking someone else."
"It's about a betrayal of trust."
"And to go a step further, it's your responsibility in a relationship to foster that trust by intentionally avoiding situations that could bring temptation or otherwise sketch out your partner."
"For example, don't hang out with other girls one on one and get drunk with them, even if you know you don't intend to do anything sexual with them."- Thograr
When The Connection Starts To Be Emotional
"I used to think it was only physical stuff, but seeing your partner drift away from you into the arms of someone else reeeally stings."
"So, basically entertaining the idea and keeping in contact with someone they might have a small/temporary crush on is a dealbreaker for me nowadays."- soapshirt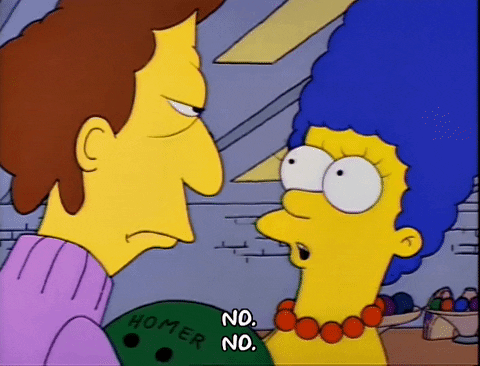 season 6 episode 3 GIF
Giphy
By definition, cheating is when you are doing something blatantly wrong, or deceitful.
Which sometimes could mean kissing someone who isn't your partner.
Unless they are aware and ok with it.
One thing I'm sure everyone can agree with: nothing is more unforgivable than forging ahead on a series without waiting for your significant other.
...definitely not speaking from experience...
History is shaped by mistakes. Some lead to monumental leaps forward in human understanding. Most do not. Of those in the second category, many are simply embarrassing, and result in a good bar story. Meanwhile, other have simply disastrous consequences. Below are 48 of the biggest mistakes that have been committed in history.
We get it adulting is hard.
But there are some things in life that don't require much beyond a high school education, yet so many people are clueless–particularly when it comes to matters of health and safety practices.
Curious to hear from baffled doctors and nurses about dealing with certain types of patients, Redditor babyhippo01 asked:

"Medical professionals of Reddit, have you ever had a patient so lacking in common sense you wondered how they made it this far. If so, what is your story?"
Reading Instructions
"There is a reason the instructions for prescription suppositories say 'unwrap and insert' and not just 'insert.'"
– Artisanal_AF
An Afterthought
"I'm a pharmacist. One evening shift I was working a relief shift (not my usual pharmacy). A man comes in looking distressed."
"Man: I had sexual relations with a woman I do not intend to pursue a long term relationship with. (Yes. He said it just like that)"
"Me: okay. I'm assuming there was an accident or it was unprotected. How long ago did it happen?"
"Man: last night, at 7pm on the couch. (Woah TMI, I just need to know approximate time to know if plan B will work o.o)"
"Me: we have this medication called Plan B, and since the incident happened within 72 hours-"
"Man: oh yes, I got that for her already yesterday right after we finished. We want to know if there is anything we can do to know if she is pregnant now."
"Me: unfortunately not. She'll have to wait 3 weeks or so to see if she gets her period, and if she doesn't then she can do a pregnancy test then. Theoretically you could do a blood test for faster results, but that would also not be until a couple of weeks, at least."
"Man: we're just really anxious because she really doesn't want to be pregnant. Is there anything that she can take to prevent the pregnancy? Any multivitamin? Minerals? Food?"
"Me: she's already taken it, which was the plan B. There are some other options but those are prescriptions. And no, there are no over-the-counter products she can take."
"Man: What about me? Is there anything I can take now to prevent the pregnancy? Any multivitamins or minerals?"
"Me:……………………………..No sir. There isn't anything you can take now."

– V_imaginary

​"Improper Specimen"
"73 here, former clinical microbiologist, LONG ago."
"Still, I found myself all over the clinical lab at times, not just infectious disease."
"So, one day, this 20-something guy (wife and mom in tow) walks in with a paper request for semen analysis, pre-computer era."
"Ok, not the most comfortable encounter, but I'm a professional and did this drill many times."
"He had not been briefed by the doc and had no idea how establishing infertility in males was done."
"Well, OK, a challenge, then."
"I took him aside and... using standard medical terminology told him how a diagnosis is made and what he needed to do to provide a specimen."
"He couldn't/wouldn't believe that I was asking him to masturbate into that container. Astonished!"
"Then he played dumb, as if the word was unfamiliar to him."
"We looped through the medical terms and procedure again, and I eventually resorted to every word I knew to describe the 'act.'"
"It was like a George Carlin bit!"
"A half hour later, he emerged from the toilet with two inches of urine in the cup. God Almighty."
"The report went back 'patient provided improper specimen.'"
– BrunoGerace

The following examples are relating to drinking problems.
The Giver Of Life

"Paramedic. Elderly woman complains that her mouth is dry and she felt a bit dizzy climbing the stairs earlier. Go through the whole rigamarole of getting a medical history, vitals, more detail on symptoms. Ask her what she's had to drink today."
"A cup of tea, ten hours ago."
"Any water? No."
"Guess what fixed it within five minutes."
– SpatchcockMcGuffin
Java Junkie
"Physical Therapist - Had a patient with neck pain and spasms, also complained of anxiety and heart palpitations. Asked about caffeine intake and patient revealed drinking and average on 15-20 cups of coffee daily."
– jdotbrone

Oh, you're not ready for these stories.

Man At The Mower
"Had a buddy who was an EMT, he was called out to a location for a gunshot wound."
"Apparently what happened is a father was mowing his lawn when he accidentally touched part of the mower near the engine and burned his hand. He got mad at the lawnmower, pulled out his pistol, and shot it. The bullet ricocheted and hit his son in the leg."
– Kretuhtuh
Immaculate Misconception
"Not me but my mother would pick up shifts as a nurse sometimes in Labour and Delivery and she had met a handful of women who didn't know the baby was going to be coming out of their vaginas. Like no clue. My mom usually said something like 'how you got it in is how it's coming out honey'. This was the late 90 early 2000s."
– QuailPuzzled1286

One Small Detail
"Rural ER doc here: 35 year old female walks in with right sided jaw/neck swelling. 'I think it happened because I ate some meat yesterday that my body is reacting to' … 10 minutes later : 'oh yeah, and I accidentally swallowed a bee and it stung me in my mouth right before this happened. Sorry I forgot to mention that.'"
– ThomasToHandle

Parents might be blamed for their kids' intelligence levels.
Some teachers could be responsible for overlooking teaching the basics.
Or maybe it's the rural locale where they were born and raised having something to do with it.

Whatever the circumstances, it's confounding that anyone capable of communicating and thinking for themselves can be so oblivious.