People Share The Moment They Realized Their Friends Were Actually A-Holes
An important contributor to our overall health and happiness is the quality of our friendships.
We may not have a lot of friends, but the more important factor is the depth of those relationships.
But we've all had one of those friends who turned out not to be a very good friend at all.
---
Redditor Both-Support-7110 asked:
"When did you realize your 'friends' were just a**holes?"
Putting Them Down
"After I realized that other people don't s**t on each other on every possible occasion in their circle."
"And that it isn't right when a 'friend' uses every known insecurity as an argument against you when you do not behave the way he/she would want you to."
- fobopi9445
"I luckily made a couple of friends that would just be supportive about stuff. So I slowly started talking to them more than my older friends as I saw the disparity between their responses."
"One side purely would be purely judgmental and try and bring me down, and the other would just be excited for me or be there to listen or whatever. Who wants to talk to the former when you have the latter?"
- Universeintheflesh
Using Them as a Convenience
"They only bothered with me when it suited them. I'd rather have nobody than have to deal with that."
- fobopi9445
Trying to Keep Them Small
"When they were nice at first but then cut me out of conversations, telling me not to 'butt in.' A friend doesn't dictate when you're allowed to speak."
- leatherwolf89
"Total a**hole move to have conversations in front of you only to tell you it doesn't concern you and mean it. . . Like making plans and giving details about how someone like you could be included but specifically telling you not to invite yourself; making plans in front of someone and not inviting them is awful."
- dearlysacredherosoul
Using Them as Entertainment
"She got a boyfriend and would let him listen to our phone calls and not tell me, even if I was crying about personal stuff that I would only ever tell her."
"Then they both started lying to me about my crush liking me back, forcing both him and me into awkward positions (telling everyone we liked each other so they'd play along, swapping places constantly to make us sit next to each other, pressuring him into giving me a lap dance, making him kiss the prettiest girl in the room, etc), and encouraged me to shoot my shot more and more."
"All the while they knew he didn't like me, he had told them both directly. One night, I was crying on the phone because I was so confused why my advances weren't working, and they just kept explaining it away, blaming some other bulls**t reason and telling me to try again."
"The next day, they told me they were laughing throughout the whole call because I didn't get it and I was so upset. I should add I had no dating experience at all and nobody had ever liked me at this point."
- vixayib976
Using Them to Feel Superior
"I didn't have many friends in grade school, but the times the kids actually gave me the time of day, it was to make me 'it' when we'd play tag. That's what I was there for. To continuously be 'it' so they could run away and feel superior. Because they knew I would agree to it no matter what."
- lunayoshi
Having Questionable Morals
"I had a friend that was a very promiscuous girl, I had no issue with that, until I found out she was using me and my innocent personality then, to distract her mom and make her think she was like me."
"Then she used my house as a literal hotel once, with my family here and everything... I knew that was it."
- luffve
Making Fun of Them
"When I made new friends and realized that it's not normal for friends to constantly beat on me and make fun of me."
- vatonef494
Prioritizing Money Over Them
"When they stopped being my friends after I went through a rough financial patch."
- fobopi9445
Becoming Flaky
"I had a group that I was in from 2019-2021. They became a**holes over time, and it took me longer to see that. It was when I failed my psych 101 class (I'm not the best with online classes and tried the best I could) and when they heard about that, they laughed to my face, called me stupid and a failure."
"Early 2022, I met up with them again thinking it would just be a 'listen to this concert for someone we all know and go on our ways' thing."
"My one closer friend offered to drive me and I accepted, and then afterward she joined the group, made eye contact after the concert was done and said, 'bye,' and left with them to the doors. They doubled back and said, 'You can come with us to another town to a friend's place or I can get my mom to drive you home.'"
"I was so overwhelmed and embarrassed that I just went with them to the other town. I called my brother to come to pick me up after an hour, and when he was on his way out, everyone else left. Haven't been into contact with them again after that."
- shortedgyasain
Disappearing When It Counts
"They pretty much abandoned me in a time of pretty intense need. It solidified my decision to leave the area and go do something worthwhile."
- verisimilitu
No Reciprocation Allowed
"When he does s**t to me and acts like it's no big deal, but then I do the same back, and he gets offended."
- vatonef494
Excluding Them From Plans
"I've got two examples here. One from childhood and one from adulthood. Pick your favorite."
"Childhood: Kid I knew when I was 8 or so. We used to hang out a lot of the time and often played together, doing the usual kid stuff. Then one day, he has to move away because of a change in his parent's financial situation and I was pretty bummed out about it."
"On the last day we were supposed to see each other, he hung out with someone else instead and when tried to join them, he physically shoved me away and told me I wasn't welcome. That one stung."
"Adulthood: When they keep telling me about plans they made and things they did together or wanted to do together, but never bother to invite or include me in any of it. There's one of them I get along with and he'll invite me to things as long as it's just with him, but when he's with the group, he excludes me."
"I remember one example in particular where they were discussing a new site to do some photography and they fell short a man. One of them looks at me like I'm the spare tire in his car and goes: 'I guess you can come with us this one time.', to which another replies: 'Nah, he doesn't want to go. He doesn't like photography.'"
"I told him I was perfectly capable of answering for myself and didn't need him to act as my answering machine, but it lost a lot of impact because he was right. I don't like photography and didn't want to go. I just didn't like being talked about that way."
"Good luck making that clear to them, though. All they heard was: 'If he was right anyway, then why are you b*tching about it?'"
"I no longer hang out with them. I eventually got sick of being treated like the spare guy they can use in case none of the 'main crew' was attending, so I dropped them."
- Kuliari
Terrible Priorities
"In 2006, my then-best friend wanted to go to a big German metal festival. I did not want to go because my Dad had end-stage cancer."
"Dad died on August 8th, a couple of days after my friend returned from the festival. I called him because I needed someone to talk to."
"He very bluntly stated that he had no interest in my Dad's passing but wanted to tell me how great the festival was."
"You can't imagine how disappointed I was. For years, I'd been there for him whenever he got dumped, and the one time I needed a friend, he wasn't there for me. I told him to shut my door from the outside and lose my number."
- fobopi9445
Undesirable Behaviors
"I was 15, we were hanging out in the alleyway behind my friend's house as we did almost every day after school."
"One girl was there from the year above us and they started prank calling the child protective services emergency line, pretending to be a child in distress, and they all laughed."
"After a few rounds of this, I felt queasy and left. Never hung out with them again. I still feel bad for not saying something or putting a stop to it, but the girl was older and 'cool.'"
- Brasscogs
Taking Advantage of Them
"I've been posting on him recently, he was my former neighbor and friend. We didn't immediately hit it off but after a while, we became good friends."
"I tried helping him out (he's an unemployed single dad of two special needs kids). He eventually saw my kindness as something to take advantage of, so late last fall, he either broke into my house (or enabled someone else to do it for him) and stole money from me."
"When I confronted him about this, he physically attacked me."
"I can't say it doesn't hurt."
- llcucf80
Friendships are incredibly important, but we're unfortunately not meant to be friends with everyone. Some people simply do not turn out to be the friends we thought they were.
We may know that this happens, but that doesn't make it hurt any less.
Have you ever experienced something that felt like a "glitch in the matrix"? From slips in time to places that simply shouldn't exist, there are some moments in life that you just can't explain. These Redditors came together to share their eeriest experiences—and they're so creepy, they're impossible to forget.
Adult entertainment has seen a boom in the last few years.
And it's real work for many.
Who is anyone to judge?
Yes, it's still a taboo topic for many.
But if that is where your success lies, than who is to judge?
Redditor Isuckathis22 wondered what everyone would say if they discovered someone close was a sex worker, so they asked:
"What would your reaction be if your friend was a porn star?"
I actually have friends in the business. Doesn't change a thing for me.
Family Matters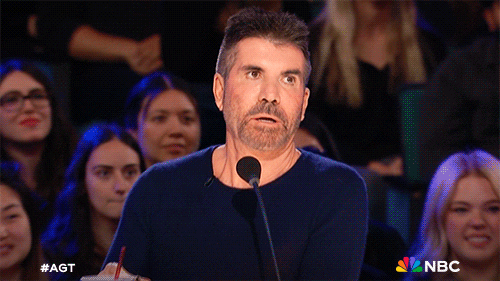 Season 18 Omg GIF by America's Got Talent
Giphy
"We found out our cousin was a porn star, my mom and aunt (both 70 at the time) asked me to google her name to see if it was true... Um, safe to day I don't google family members anymore."
andurilmat
Earnings
"Not necessarily a pornstar but I do know a couple of people that successfully out-earn me to varying degrees on OnlyFans. None of our friends really care, but we are a little jealous of the money and not having to answer to a boss."
Cadenh16
"They actually re-use old videos and pictures. I know someone who did it for a while and is now retired but they have a huge vault of videos and photos that they pay a management company to post and chat with subscribers. They just sit back and collect checks now at least $150k a year after management fees."
secretreddname
My EYES!!!
"Depends on the friend either a bleach bath for my eyes or a night of studying."
CommanderAze
"I've watched professionally produced videos of 3 girls I know IRL."
"One posted a NSFW picture on FB with a more known actress which got me wondering since she was a dancer and I knew her stage name. One was through the rumor mill and the last I just stumbled on by accident. Thankfully no eye bleach was required but the dancer made me realize some things are best left to the imagination."
liquid_acid-OG
The Day Player
"I wouldn't care."
"Source: my college best friend was never a star, but she did a few scenes, including with a famous pornstar."
"This happened nearly a decade ago. She used the money to fund her drug addiction. She is married now and is no longer involved in sex work (not that there would be anything wrong with it if she was). So no, I will not be giving more information, sorry lol."
infinite_five
Past Due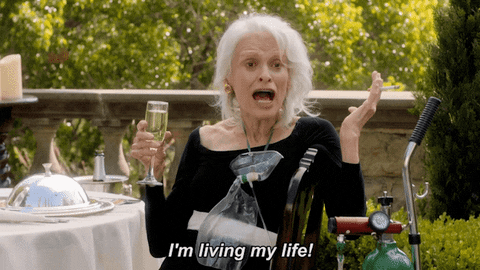 Living My Life Lol GIF by The Mick
Giphy
"I just asked her a lot of questions. (She was retired by the time I met her)."
suhkuhtuh
The topic itself fascinating.
Who wouldn't have questions?
Good for You!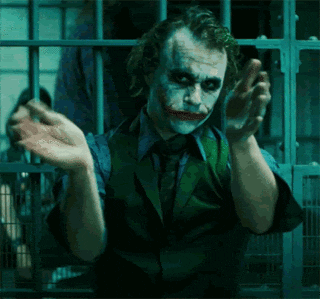 heath ledger joker GIF
Giphy
"As the Joker said, 'If you're good at something, never do it for free.'"
"But in seriousness no big deal. As long as it's consensual and they aren't being coerced into stuff, sex work is work and shouldn't be stigmatized."
cheesyoperator
NAH!!
"LMAO wouldn't necessarily call her a porn 'star' but somewhat encountered this situation. A girl I knew from when I was younger didn't really know what she wanted to do and tried becoming an influencer for a couple of years, but that didn't work. I followed her and always tried to be supportive of her doing influencing stuff because it was semi-related to the industry I'm in."
"Anyways that wasn't doing well so she decides to start an Onlyfans, she asked all her friends to subscribe and support her. It was like 5 bucks so I said alright f**k it lmao. For a while, I didn't want to even check it out because it felt weird but I did at some point sift through what she was posting but it felt so weird I was like... nah."
syntaxndsemantics
The Happy-Go-Lucky Guy
"I have a friend who's done more than one professional porno. It's been about 8 years since his last one. He received an offer from a producer shortly after we graduated high school. He claims he and the producer totally randomly connected over Snapchat. I suspect he researched the producer and reached out first."
"My friend is a good-looking guy and hasn't been shy about his manhood. He made home videos with a girl, and I believe he passed those along. The girl in his home videos did amateur porn after. When he first told me I didn't believe him. He's shown me some of his work, and frankly, I'm pretty impressed that he put himself out there. The one 'film' he showed me featured him and an actress twice our age."
"I'm jealous that he had the opportunity. I'm not sure I'm secure enough to do it myself. He made enough money to put a decent down payment on a Dodge Ram, and he stopped after his parents found out, which is hilarious to me. He was also told that if he wanted to make real money he had to switch teams."
"I asked him his thoughts on the whole process, and he basically said it was easy money and a lot of fun. He's a happy-go-lucky kind of guy. I was curious if he felt any pressure or nerves, and he said he didn't. Nowadays, he's in the trades, he's single."
newadventures96
Bad World
"I ran into a high school friend about 6 years after graduating and learned that she was doing porn. It made all the sense in the world because was always highly sexual in school and she was open and not sorry about it at all. Was nominated for a VPN award too so she was doing quality stuff, I've been told. I just asked her question after question. It's a pretty f**ked up world they live in. Wild and fun, but brainwashy and not good for the soul."
TennesseeStiffLegs
I got you!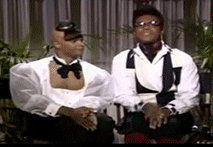 in living color GIF
Giphy
"No judgment. Earn your snaps however you want. I'd only check out their content if they're comfortable with it. I'm loyal, we're going to be friends always, now let's have drinks."
Honest_Art_3266
How people make their money is their business.
As long as no one is hurting anyone, who cares.
We've all worked in jobs that have left us feeling a little less than fulfilled.
Where we spent more time at our desks or in our cubicles contemplating the best way to leave this job, rather than focusing on our work.
Of course, many people never actually go through with these fantasies, choosing instead to stay the course and suck it up for the paycheck.
Others, however, eventually come to decide enough is enough, and say sayonara to their soul-sucking jobs.
Sometimes, in a manner which is anything but dignified.
Redditor Nikhil_88 was curious to hear what people thought were the absolute worst ways to leave a job, leading them to ask:

"What could be the worst way to leave a 9-5 job?"
Alive Is Always Ideal...

"In an ambulance because you're having a heart attack."- Amishoutkast
"In a coroners van."- _Daryl_Dixon_
Know Your Worth

"Without being paid."- a_jar_of_happiness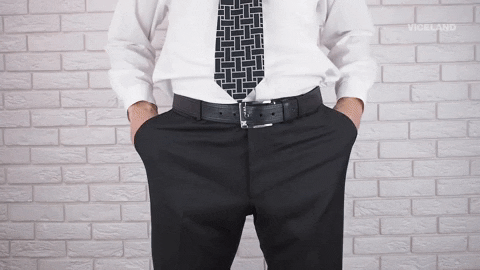 2 Chainz Pockets GIF by MOST EXPENSIVEST
Giphy
Not A Minute Too Soon...

"At 5:01."
"I enjoy my family time and don't get paid OT."- thatguy32503
Timing Is Everything
"One day before being eligible for a pension or large financial payout."- TheDadThatGrills
"At 5 and have to be back the next morning at 9."- Olorin919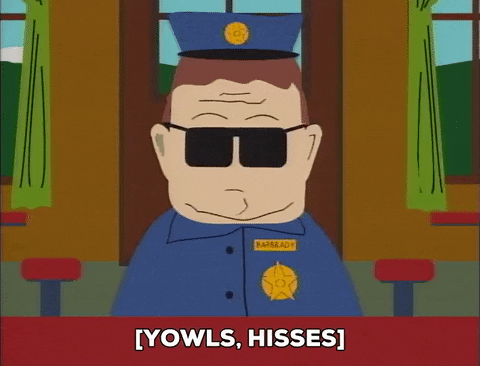 See You Tomorrow GIF by South Park
Giphy
"Family Guy style, "… and there's a poo on your desk"- roastedjam
"Diarrhea dripping on your legs."
"Huhuhu just please not this one."- sempaisempaisem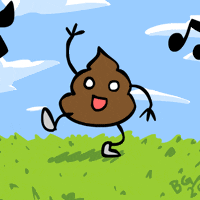 Happy Poop GIF
Giphy
Ending On A High Note Always Pays Off

"Maybe not the worst.....but the way I did it."
"Having a massive panic attack and meltdown, crying uncontrollably, and finally just getting in my car and driving home."
"It was NOT unprovoked."
"Nevertheless, I wish I had been able to handle it in a calmer manner."
"But I have PTSD and I don't always get to react the way I wish I could."- clumpypasta
"Maybe burn down the building."- DirectorLow7023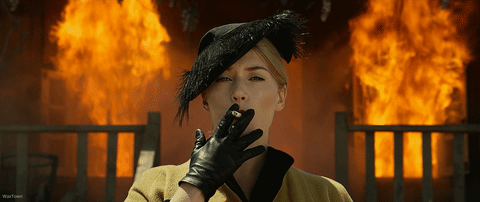 cinemagraph GIF
Giphy
Not The Legacy You Want To Leave

"In handcuffs?"- EnigmaCA
Stay Classy
"'F*ck you, f*ck you, f*ck you, you're cool, and f*ck you I'm out'."- BrodaciousD
"Tell your boss to go f*ck him/her self then leave the premises (I have done this)."- darkheartshadows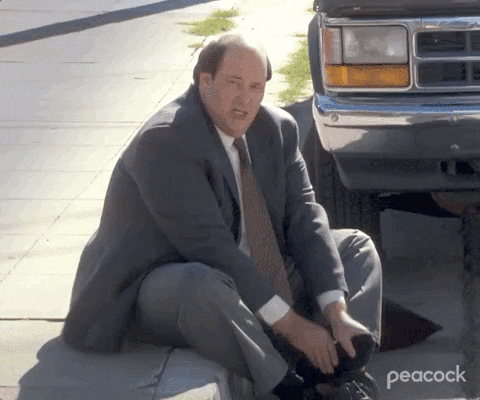 Angry Season 4 GIF by The Office
Giphy
When you can actually start to feel your soul being sucked out of you, then it's probably time to move on.
Whenever that time comes, it is always a good idea to take the high road.
Or at least save the vitriol for the exit interview.
From kindness to hilarity, there are some qualities that will instantly make a person more likable or attractive.
But there are some less-expected things that will instantly make a man more attractive.
Redditor Extension_Flan_6615 asked:
"What instantly makes a man attractive?"
An Air of Goodwill
"When he shows a sense of humor, not taking himself too seriously, and kindness."
- TheSaladInYourHair
Genuine Hobby-Sharing
"Attractive for five seconds? Abs and a broad smile."
"Attractive for slightly longer? A good joke or an actual compliment."
"Attractive like boyfriend material? Being genuinely interested in my hobbies and knowing how to explain your own without making me feel stupid."
- Aggressive_Tear_769
A Unique Skillset
"Owns a llama farm."
- leviticusreeves
"Cries in Alpaca."
- Folhaki
True Humbleness
"Humble confidence."
- AwkwardFortuneCookie
"The kind of guy who never acts like he knows more than everyone but actually does. (Swoon)"
- shegedep
A Clean Look
"Personal grooming."
"While it might not make you attractive in the literal sense, there is little that is LESS attractive than a person who stinks and wears ill-fitting, ill-maintained clothing."
"Wash yourselves, dress yourselves like you care what you look like, and you will instantly look far more attractive than you would otherwise."
- EclecticDreck
Kind to Animals
"Petting a stray cat."
- ZealousIdealKing2736
"Oh my gosh yes. Men that are kind to cats are automatically sexy."
- pussnbootsmeow
"When I see a random guy petting a cat, I just melt."
- zerowo_
Self-Confidence
"Self-confidence."
- Emotional-Sorbet-759
"I learned recently that 'self-confidence' is the most misunderstood concept in our era, mystified and distorted by the red-pill movement, even up to hilarious levels."
"Self-confidence comes from how much you know yourself, how you accept your limits, and mostly, that you won't be shaken if others won't like you. Self-confidence is high when you are truly content and happy with yourself, and you don't need someone else to make you happy."
"'Didn't she talk to me? Fine, I'm happy anyway, because I can be content with myself anyway.'"
"But it takes a lot of work, possibly with a therapist, to work on your demons and kill them."
- Joonto
Unexpected Physics
"Enough mass that he generates his own irresistible gravitational pull."
- DoggoToucher
Self-Sufficient Human
"One that doesn't 'need' a woman to be a happy, healthy individual."
- Aries-Corinthier
Personal Preferences
"For me personally: A good sense of humor, Confidence, and Nice hands (it's the artist in me, I don't know)."
- Whiskeybreathh
Deeply Authentic and True to Themselves
"Intelligence and confidence, nice smile, sense of humor, sense of fashion. But especially authenticity, I like people that look different, I am into weirdos but in a good way. And I also love it when they are into art and music."
- art_baby
Period.
"No fragile masculinity."
- ForestGnomeX
Honors Boundaries
"Knowing his self-worth. This isn't to be confused with being a cocky f**ker... I mean one that can recognize when a person, place or thing isn't for him anymore, silently removes himself and can confidently articulate his reasoning when challenged."
"Boundaries are sexy... to me anyway."
- InhalingBacon
That About Sums It Up
"I am a man, attracted to women, so these answers are the best I can figure out based on experience. Everyone has preferences so these generalizations sometimes don't apply."
"What makes men attractive to other men: fitness and how willing you are to bang."
"What makes men attractive to women:"
"How bright you are. Doesn't necessarily have to be smart, but whether you're passionate about something and active. Blandness and docility are not attractive. You need a sense of purpose."
"Your looks. Looks are part of attraction for everyone who can see. THAT DOESN'T MEAN HUGE MUSCLES for the young men here. Fitness is part of the picture but grooming and self-presentation are key. A big giant slob is less attractive than a skinny but well-groomed man with a nice haircut and smile."
"How you make them feel. Women will pick up on your character. Is he possessive or is he protective? Patient and kind or quick to anger? Is he honest? Nurturing (yes, nurturing. That's part of the reason men with healthy and well-behaved dogs are approached more)?"
"How does he respond to setbacks and to being disagreed with? Women want to know if they'll be safe and loved in a relationship and will try to figure you out before they get involved."
"That's the best I have been able to ascertain. Yes, wealth is a big plus for being attractive. That's true for anyone. The points above are more actionable and universally applicable. Wealth can be hard to control and it takes a long time to change your status, but getting a haircut and a nice shirt can be done more easily."
"Having passion and being kind, honest, loving, trusting, and brave are free you just need self-awareness."
- WhatHadHapenedWas
Selective Listening Powers
"Women answering: Takes care of himself, sense of humor, and doesn't take himself too seriously."
"Men answering: Has money and is tall."
- my_son_is_a_box
"Women: no, seriously. We want well-groomed men who are funny and kind."
"Men: (not listening) MONEY and TALL."
- grapefruit_witchhh
While we're all attracted to distinctly different people, it's intriguing to see how often some of these, such as personal grooming, self-confidence, and kindness, were mentioned.