According to Gen-Z, Millennials are just old people who can't perfect a middle part and have a weird obsession with Harry Potter. As a 26 year old, I may as well be dead to them. In fact, I find myself doing a lot of "old people things", like getting excited about new socks, and unironically listening to the oldies station on Spotify.
---
It's true, a lot of elder millennials are slowly approaching middle-age. But we're all crawling closer and closer to the grave every day. Too dark? Sorry, that's the 2008 emo inside me coming out. Millennial probs, am I right?
U/naxxfish asked: Millennials: What was the most middle aged thing you caught youself saying recently?

​You ever say something out loud, and then immediately make the realization that you're old? Yeah, me neither.
Everyone under my age is a kid to me.
Calling a 21 year-old guy a "kid".
Started calling my coworkers kiddo (they're 19, I'm 30), realized I'm too old for this job.
Relatable.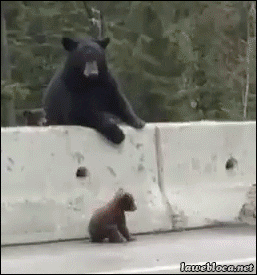 bear cub GIF
Giphy
I dislike bar and grill places, they're far too loud
I like to plan my errands starting with the furthest place so everything else is on the way home
I have a preferred tax preparer
I have a preferred mechanic
I have more than one measuring tape— one for upstairs and one for downstairs and I complain when my family doesn't put them back where they belong
I feel a strong urge to feed younger adults and make sure they're doing okay. Wife has assured me that I have "mama bear" energy and requested that I "stop adopting every young adult that looks slightly stressed"
Awkward....
I was eating lunch with a coworker last week and she was complaining about the weird clothes her parents wore in high school. Jincos, wallet chains like 4 ft long, some other stuff, but as I'm listening to her I realize that she's describing my high school experience so I ask her, how old are your parents?
"Ugh they're 40!"
....I'm 37, turning 38 in two weeks.
After I told her that we both got really quiet and changed the subject.
Someone, please help me. I'm not ready for this.
​Millennial problems call for millennial solutions. Because we have back problems too.
Kids can't relate.
Had a riveting conversation with some friends about the best office chairs for lumbar support.
I was in the car with an old friend recently and we were just chatting about various things. I turned to him and said "could you imagine some poor kid if they were in the backseat listening to this conversation?"
We were talking about how we love when we find cities that don't have metered parking in their downtown area.
​Sober or just sleepy?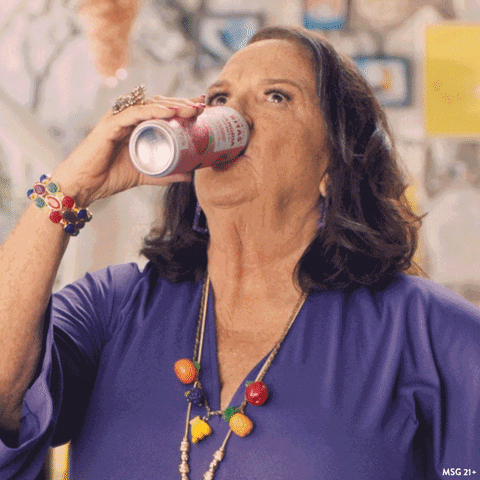 drinks drinking GIF by RITAS
Giphy
My housemate: you want a drink?
Me: Nah, man. I haven't had a drink in... six months maybe? More?
My housemate: You stopped drinking?
Me: I'm not SOBER or anything, it's just that alcohol makes me sleepy.
Seems like back pain is a universal struggle.
"No, I'm okay. It just takes my back a little while to loosen up in the morning."
I'm going to pass on some wisdom from 50. Exercise your core. I had a bad back for decades. If I'd start doing crunches the pain would go away and I was more limber. The best shape I was in was at 45. I ended up in brain rehab for 4 months. Since they can't really do anything for the brain but test if you're getting better, I spent my mornings in a balance class and core class. That 1.5 hrs 4 days a week was the best thing to ever happen. 5 years later I've lost most of the gains but when things feel bad I start to exercise my core.

Use it or lose it. Being stiff and sore at any age sucks. It doesn't take long to do some crunches once a day before getting out of bed but the results are amazing.
And, invest in massages. I spent thousands in a couple months after years of abusing my body. The difference was worth every penny. I thought my elbows were shot. Nope, mostly upper back tension.
​Good advice!
In a conversation with a friend "I managed to find a really good knife block recently..."
If you value your knives, don't use a block. It will ruin the edges of your knives. Instead buy a magnetic knife strip.
Body aches and deals on mundane household items. That pretty much sums up millennials. #adulting, right?
Mr. Moneybags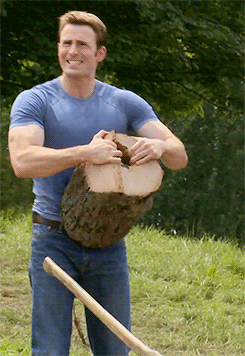 captain america lumber GIF
Giphy
While at Home Depot: "oh yeah that's some good lumber".
Wow, check out Mr. Moneybags here, buying lumber (at these prices)
​Every. Single. Day.
I slept wrong and haven't been able to turn my head for three days.
I slept wrong a week ago and theres still a kink in my neck.
​Not the dad groan!
That classic "dad groan" when standing up.
I like to exaggerate it so it sounds like I'm making a joke rather than actually struggling.
That's how it starts, exaggerating to be a little funny. Really just to entertain yourself. Then it becomes habit and you don't know when it actually became real, but now it feels like you need to shift a mountain just to get up. And you've gotta get up, because something always needs doing.

Millennial culture is rooted in being "relatable". So it's no surprise that most Millennials experience similar problems. Hey, more to meme about, right?
Take care of your backs, fellow Millennials.