The secret to a healthy relationship or marriage doesn't always involve wine and roses, especially for a couple who's known each other for over a decade.
As far as comedic actress Melissa McCarthy is concerned, she thought she'd keep the spark alive with her hubby Ben Falcone by commemorating their 13th wedding anniversary with a gag gift.
---
The 48-year-old Bridesmaid star revealed on Wednesday's Ellen DeGeneres show that she gave Falcone, 45, a Jitterbug.
No, not the old-timey dance craze.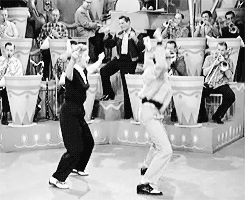 media3.giphy.com
The Jitterbug in modern times is a special device that McCarthy filled us in on:
"I gave him a … phone for senior citizens,"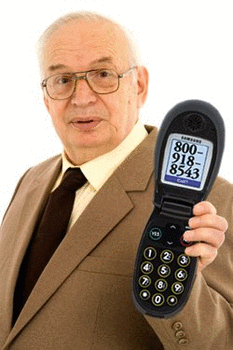 media0.giphy.com
According to Greatcall, a Jitterbug is a smartphone with large, easy-to-read text capability.
The device also comes equipped with an emergency button that can connect callers directly to an International Academies of Emergency Dispatch (IAED) Certified 5Star Agent.

The couple's daughters, Georgette and Vivian, were apparently terrified by the foreign object.
"It has huge buttons. It's fantastic. Jitterbug, that's right. Jitterbug. My kids are horrified by it."
TheEllenShow YouTube subscribers got a kick out of McCarthy's quirky anniversary gift and also expressed how much they adore the Life of the Party actress.





Others just loved seeing the interaction between two smart and funny women in entertainment.




The couple celebrated with a "very romantic evening" at their house, and her co-star Richard E. Grant from the upcoming biographical film Can You Ever Forgive Me? was an invited guest that night.

However, Grant didn't realize the evening marked a special occasion until he was on his way home.

"He's like, 'Wait, is this your anniversary?' I'm like, 'Yes, you're the gift.' And we just ate hamburgers."
The topic served as a segue for McCarthy to reveal her silly gift.

"I need to work on my romance skills, I think," she admitted.

When Ellen asked how the pair met, McCarthy said that she and Falcone attended the same party almost a decade before officially meeting each other.
"We were together at a party when he was still in high school and I was in college, but we didn't talk."
"And later he said, 'Oh God, I knew who you were.' I was like, 'Did I have a cape on?' He said, 'Yes.' Sadly, that's true."