You might have friends who debate the merits of eastern medicine versus western medicine. Modern sciences stacked up against thousands of years of natural remedies. While both sides carry multitudes of legitimate arguments, it's possible both sides would agree that all of the below treatments are a little out there.
---
Reddit user, u/1234byfeist, wanted to know:
Nurses/doctors of reddit, what's the rarest/least common medication you've ever had to administer and why?
Check. Double Check. Check Fifteen More Times.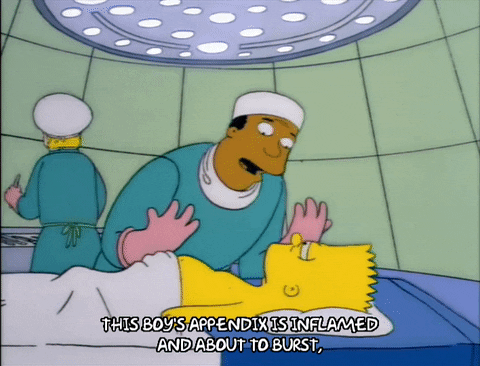 Giphy
It was many years ago and I was working with end-stage cancer patients. This one woman, who began her treatment outside of the United States, was given a mixture of cocaine, heroin, alcohol, morphine, phenothyazine and some other antiemetics. It was specially made into a liquid and imported from somewhere in Europe. I remember this med so vividly because it's not everyday you give someone heroin. I think it was called something like Bromton Cocktail and the lengths that were gone to to check out and administer a dose of that stuff - we're talking who's got the nuclear codes type of system. I have to admit though, it worked like magic.
The Costs Add Up Over A Year
The rarest medication I have administered is eculizumab (Soliris) which is used for PNH. A single dose costs around $20,000 and it is administered every two weeks at a cost of around $540 000 per year. It is delivered by armoured courier and the patients do get a 24h concierge they can always contact.
The patient told me it was expensive, and being aware of very expensive biologics I told her, "Yes, many of the new monoclonal antibodies are very expensive and can cost up to $20 000 per year."
She corrected me, that it cost $20 000 per dose. I didn't believe her but while organizing the infusion I figured I better read up on a drug I was administering for the first time and, yup, $20 000 a dose--26 doses a year--for the rest of her life.
Aquamans_Dad
Speak Your Truth To Yourself
Sodium thiopental-truth serum.
In residency, someone had a conversion disorder in a movie theater (I know, way back when it was a normal thing to do). The entire place cleared out after the movie, his buddies are talking and realize he's not getting up. He finally tells them he is paralyzed and can't move.
Medics brought him in, he's laying in the gurney in the sitting position, like he's an astronaut. I walk in the room and think to myself, whaaat the f---ck. I go ahead and take his history, go back and present him to my attending. Attending asks me what I want to do. I'm at a serious loss here, I have no f-cking clue other than wait him out, nobody's core is that strong. He says we should give him thiopental.
Of course I say lets do it. We go in with just us and a nurse, he turns the lights off, the nurse pushes the meds. My attending proceeds to walk this guy down with confidence and empathy, like he's walking him through the worst lsd trip ever.
Sure enough, my attending asks him to realize that his arm is attached to his chest which is attached to his back which connects to his neck which connects to his brain. He tells the guy, now is the time to move your arm. The kid moves his f-cking arm! AMAZING. After a bit longer the kid is lying flat. Soon enough he's up a moving. Craziest sh-t I saw that year. Emergency medicine, still not dull 10 years later.
spewgene
Carefully...CAREFULLY!
Activated protein c. Can't remember exactly but it was about £50k a dose. Used in severe last ditch sepsis treatment. Not a vial you want to drop.
Artificial Body Parts
It's been a few years so I might butcher the name... Alpha-1 antitrypsin proteinase inhibitor? I've only given it to two patients but they had to get it regularly. It's a synthetic version of a protein, I think, that is made in the liver and usually inhibits the action of a particular enzyme in the lungs that breaks down tissue to ensure that dead cells don't interfere with lung function or something like that.
But in these patients, either the protein was being made wrong in such a way that it couldn't pass through the bile duct and escape the liver, or it just wasn't being made. Without an inhibitor, the enzyme just keeps breaking down tissue, and that causes emphysema. These patients had to get this medication once a week, for the entirety of their lives, but they're the only patients I ever heard of that needed it.
I was only a Hospital Corpsman in the Navy at the time, not even a licensed nurse; I only have a surface understanding of what exactly was going on, so sorry if I got anything wrong in the explanation. This was administered in an ambulatory infusion clinic at a naval hospital; I administered it and had to understand it to anticipate any potential side effects and double check dosing and rate but an actual doctor created the treatment plan and everything.
Space Age Medicine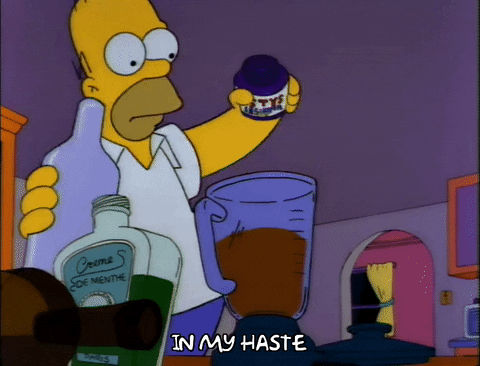 Giphy
Methylene blue. I gave it to a girl who tried overdosing on Orajel. The active ingredient is benzocaine which caused her to develop a methemoglobinemia, treated with the blue drug. It truly is an artificial looking bright blue and I gave it to her in her IV.
Redirect That Blood Flow
Viagra for patient with pulmonary hypertension, only serve it once.
Other than that, thalidomide for anti nausea which is very rare and anti venom for snake bite.
GOOD. LORD.
Luxturna.
One dose per eye, USD $425,000.00 per eye.
THE MOST EXPENSIVE TREATMENT IN THE WORLD.
What does it treat?
The answer to tour question is very technical, but here it goes.
LUXTURNA is for individuals with an inherited retinal disease caused by mutations in both copies of the RPE65 gene and who have enough remaining cells in the retina
A gene is the basic unit of hereditary information that is passed on to a child from their parents. Typically, every person has 2 copies of a gene, one from each parent. In the case of RPE65 gene mutations, both of the genes passed onto the child were mutated.
There are many inherited retinal diseases
For example, Leber congenital amaurosis and retinitis pigmentosa are two inherited retinal diseases. These are clinical diagnoses that are not based on mutations in specific genes, such as mutations in both copies of the RPE65 gene. To get a genetic diagnosis, you will need a genetic test.
RPE65 is a gene that is necessary to make a protein needed for vision.
LUXTURNA is a one-time gene therapy for each eye
Gene therapy is a method for treating a genetic disease. One approach to gene therapy is delivering a new or functional gene into a cell.
LUXTURNA works to restore the visual cycle.
The visual cycle is a process that allows you to see. LUXTURNA provides a working RPE65 gene to act in place of a mutated RPE65 gene. This working gene has the potential to make the visual cycle work properly again.
So, There's A Wrong Way To Take This?
I had a woman who was on Ziconotide, which is an analgesic derived from Cone Snail venom. If it isn't administered correctly (through the spine), it causes hallucinations.
Wait, Seriously?
Pharmacist here and leeches. We use them to keep blood flowing if you get a finger or ear or something cut off and sewn back on.
Nope. Too Much. Leaving.
Maggots. We had a drug addict come in who had let an infection go so long in his arm from repeated needle usage that all our attempts to clean it failed. We ended up using maggots to eat away the dead tissue, while leaving the healthy tissue intact. Dude just had an open wound full of maggots loosely covered in some gauze for like... several days.
The worst part is always having to collect them afterward.
The medication most people are shocked by is cocaine hydrochloride. Yep. Cocaine. It's a good vasoconstriction agent, and topical anesthetic.
Everyone, You Know The Words To "We Didn't Start The Fire!"
In 15 years of hospital pharmacy, I've twice had occasion to dispense Thalidomide. It's used as an end-stage anti-nausea med, and comes very carefully packed, with all sorts of warnings about not coming near it if pregnant, and even has little pictures of Thalidomide babies.
...WaiBuWhat?
A poop/fecal transplantation. At my first internship during nursing school, there was a patient with a bowel infection caused by clostridium difficile. A few months before he got treated with broad-spectrum antibiotics for a pneumonia, which caused the infection. They tried other treatments to cure the infection, but nothing worked. Eventually, the patient got accepted in a clinic trial for a fecal transplant. One of his kids was the poop donor. After the transplantation the infection actually cleared up!
Getting Crunk In The ER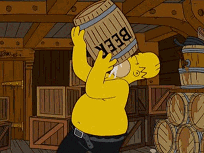 Giphy
Vodka, because of methanol poisoning.
I was going to say the most surprising thing I saw in the fridge in the med room was a can of beer. Labeled (prn qd) and chilled for the patient.
Want to "know" more? Never miss another big, odd, funny, or heartbreaking moment again. Sign up for the Knowable newsletter here.