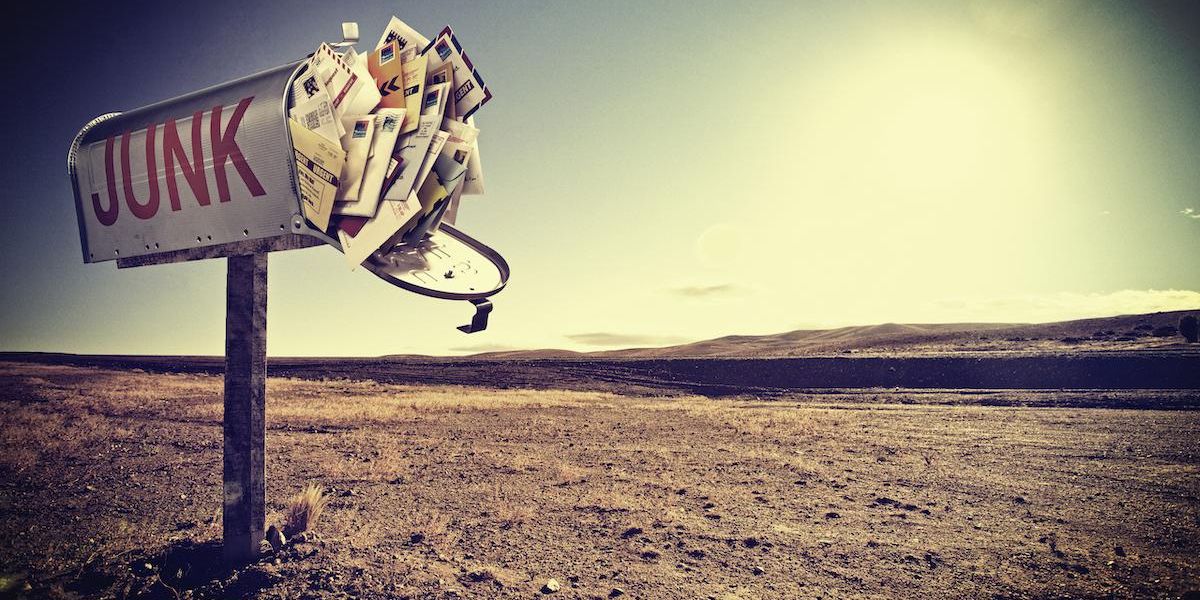 We all have our gripes about inconsequential things that become so increasingly annoying, that they drive us over the edge.

---
Unfortunately, these inconveniences in life–whatever they may be–will continue pestering us because they have every right to be there.
Ah, but what if there are legal consequences for the things that irk us the most?

Seeking to make our world a better place, Redditor mystic-savant asked:

"If you could make something illegal, what would it be?"
These continued interruptions are enough to make us erupt into fits of rage.
Our Common Hang-Up
"Spam calls."
– mettedraq

Ixnay To The Exnay
"Small 'X' buttons on mobile ads. I hate the kind where unless you have dainty fingers you get redirected to a website."
– Bridgtecmilen
Too Many Trees Die For This
"Junk mail. Think of all the 'You're pre qualified for a credit card!' mail people get and how much of that goes straight in the trash."
– TheSchoeMaker
Staring At The Void
"Reporting an ad to google for covering content and them removing the ad, only to leave a large empty gray box over the content where the ad used to be."
– spade13F

People could do without these sonic assaults.
So Alarming
"Police sirens in radio commercials."
– ilumewey

No Honking!
"And car horns. I'd like to get to work without having a heart attack on the way."
– perkiezombie

A Close Call
"This almost caused me to crash because it was timed as I went through an intersection that was at an angle so oncoming traffic aims at you for a time before they turn. I swore to the Nine Hells that I was about to be slammed into and nearly jerked by steering wheel to the right and into another car. Only reason it didn't happen was triage; I decided that if I'm being hit steering away wasn't changing that. Then nothing happened."
– NoobSabatical

Disturbing The Peace
"Listening loud music from phone without using earphone in public places, especially in public transport."
– SuvenPan

Corruption gets casually overlooked. It's time for some changes.
Shady Transactions
"Politicians buying/selling/trading stock while in office."
– Sudden-Cat5805

No More Advantageous Incentives
"Honestly, politicians receiving any kind of additional income or donations, monetary or otherwise, while in office."
"No stock trading, no second job, no donations to their campaign fund, no gifts from supporters, nothing. If you work in government, and have financial ties to other entities, then your loyalty is being bought, whether consciously or not as you will use your power to support your other forms of income in the name of self interest as to ensure to still receive those forms of additional income."
"A politician's only form of income or compensation should be via taxpayers from the people they represent."
– Conchobhar23
There Ought To Be Consequences
"Politicians getting any pension , insurance , security , or anything after getting convicted of anything connected with their office ."
– crowman006
Thing About Per Diem
"Representatives/senators started out making a $6 per diem and were only paid for the days they actually showed up."
– Haunting-Ad-8619
Driven By Greed
"Price gouging on life-saving medicines."
– gaomeigeng

People just found these incredibly annoying.
Bad Template
"I would make it illegal for recruiters to not give some kind of response after applying for a job. At least say "yes" or "no" instead of _____."
– I-Care-for-all

Closed For Business
"Leaving your 'OPEN' sign on when you're not. I used to work midnights and I can't tell you the number of restaurant doors I've pulled on at 1am because their sign said they were open. If I were King of the world restaurants would be fined $1000 an hour for allowing this to happen. I'M LOOKIN' RIGHT AT YOU Steak-n-Shake!"
– Oph5pr1n6
Now, Scoot!
"Leaving e-scooters in the middle of the sidewalk."
– mossadspydolphin

I personally think there ought to be clear a distinction between factual news reporting and opinion.
The lines are so blurred these days, people will forgo doing the research to educate themselves on the facts and wind up disseminating propaganda and unsubstantiated information, which can mobilize a harmful movement.

The question is, which party should bear the consequences of their indiscretion? The reporting agency or the audience?