Here Are The Luxury Items That Were Commonplace 20-30 Years Ago
It's amazing to think how, as times change, so do the quality of products.
But this also includes items that were once considered commonplace that are now seen as vintage or even luxury.
For those who were around at the time when an item was first introduced, it can be surprising to see how the availability of that item changes over time, and even frustrating when it becomes increasingly expensive.
---
Redditor zombiem00se asked:
"What was normal 20 or 30 years ago, but is considered a luxury now?"
Quality Furniture
"New furniture made out of real wood."
- Juls7243
"It's legit why I started woodworking. Even my s**tty projects that I'm unhappy with are infinitely better than the junk in stores."
- leap3
Software Ownership
"I hate that everything is a subscription now. I miss being able to just straight up buy Microsoft Office. Now you need a subscription."
"There's a hidden way to buy a license, but it has very basic functionality and limited apps, so it's kinda useless."
"Even my printer needs a d**n subscription to use the ink that came with it (which I hadn't realized or I wouldn't have bought it)."
- SolusLega
Income-Rent Ratio
"The days of paying no more than 30% of your income in rent."
- newsaggregateftw
"I lived in poverty housing and this was how they determined our rent. It was 30% of mom's income, regardless of how much she was making."
"That was 20 years ago, not sure what starving kids do today."
- DaughterEarth
Constant Availability
"Not being expected to be reachable 24/7."
- Siukslinis_acc
"Yes, f**k this. I hate being bothered about work when I'm off work. I used to have a boss that expected me to answer when I wasn't at work so he would b***h and moan about it. Then I became known as the one who never answers."
- Capt_Skyhawk
Affordable Concerts
"Concert Ticket prices."
- Quality_Street_1
"Sure does seem like ticket prices went from $50 to $200 really f**king fast."
- 7eregrine
Faithful Cookware
"Household products that didn't break within the first few years of use. My grandma had the same fridge from 1993 for a good while before deciding to switch to a newer, bigger option two years ago. Yes, it broke within those two years. My mom's wedding cookware is still going strong 25 years later, but whenever she needs new pans, they start flaking Teflon into the food within a few months."
- parangolecomuna
Retirement Funds
"Retirement plan built-in to your job."
- SuvenPan
"Or just retiring in general, lol (laughing out loud)."
- Joaham1
Farmer's Markets
"Farmer's markets. You used to be able to go down and get fruit and vegetables cheaper than the grocery store. Now it seems like they charge three times more than stores do."
- jrhawk42
Available Repairs
"Being able to get things repaired instead of buying new."
- einRoboter
Right to Privacy
"Privacy used to be implicit. It was just there. You didn't have to think about it."
"Now it's explicit. You have to seek it out and take steps to ensure it remains in force."
- dsac
The Good Ole Days
"Being left the f**k alone."
"Buying something and just like, owning it."
"Playing a video game without an internet connection."
"Not having to provide your email address for every single f**king thing you do."
- El_Mariachi_Vive
Just Gaming
"I still miss the days of just putting a game in, turning it on and you go right into playing it. The game alone was the sole focus and purpose of the console. The GameCube is the last system I remember playing that had this."
- __M_E_O_W__
Bins of Photo Albums Under the Bed
"Photographs on actual photographic paper. I know it's still possible but oh so rare."
- audiofankk
High-Quality Clothing
"Good quality fabric in clothing. I have clothes from the 90s (and 80s from my mother) that still hold up today. These days, I'm lucky if my shirt isn't saggy and misshapen within a year."
- TheMadLaboratorian
FriYay and TGIF
"Being able to go out every Friday after work and being able to afford it."
- M-the-music-guy
We're always moving forward and looking forward to future advancements, but sometimes, it's nice to look back on where we've been and what we miss about the old days. Sometimes, it may even be a little sad to think of what's not available anymore, but at least we got to experience it.
Reddit user fluffy_upvote asked: 'What is the fastest way you have seen someone ruin their life?'
One bad decision can have detrimental consequences.
Sometimes, we might be oblivious to the cataclysmic decision we made.
Other times, however, we know we may have done something against our better judgment, but don't think it will matter in the grand scheme of things.
Only to realize we were wrong much too late.
The only thing that can rival experiencing your life being ruined in the blink of an eye, is witnessing others do so, and being absolutely helpless in the situation.
Redditor fluffy_upvote was curious to hear from people who witnessed others swiftly ruin their lives, leading them to ask:
"What is the fastest way you have seen someone ruin their life?"
Honesty Is ALWAYS The Best Policy

"I'm a lawyer."
"Another well respected lawyer in my jurisdiction was involved in an absolutely huge property settlement involving dozens upon dozens of deeds, side agreements, financial documents, yada yada yada."
"The whole lot (presumably involving literally a hundred or so signatures) had been signed off by her client."
"In the early hours of the morning - having no doubt slaved away for untold hours getting everything ready for the settlement the next day - she must have realized that she had missed getting one signature on one minor document from her client so she faked it."
"I can see the pressure she was under and how she probably thought 'it doesn't matter, my client would have signed it anyway and only didn't because they overlooked it, no one will ever notice'."
"Someone noticed and she went from high paid property lawyer to never being able to practice again, just like that."
"People occasionally ask me to sign things off, as a lawyer, and suggest I overlook minor irregularities such as wanting me to witness a signature even though I didn't actually see the signatory sign."
"Then they get all offended and act like I'm being a stick-up-the-a** perfectionist when I won't do it."- princhester
Wear A Helmet.

"A close friend of my best friend grabbed his eight-year-old son's new skateboard and took off down a hill in Georgia."
"Hit a rock, landed on his head and had permanent brain damage."
"He lived years before he mercifully died."
"Had to be restrained the whole time because the damage made him erratic and violent."
"Wear a helmet!"- Figgywithit
Big Money...
"Watched a guy gamble $30k away in a night and then cried about losing his life savings and security had to get involved and escort him out because he started to get angry at the dealers because all they could offer him was free night stays at the hotel for playing so much but he wanted freeplay at the tables/slots and they refused."- jadenwydbro
Revenge Is Seldom, If Ever, Worth It

"I had a friend that had a promising career got upset and went into full road rage for a woman who forgot to turn her blinker on and he slightly bumped her back bumper on the freeway causing her to lose control and flipping over and killing the driver and her two daughters."
"Oddly..it was all caught on his car dash cam and a trucker with his own dash cam that was behind him."
"He is now doing 40+ years in prison."- vargo911
Luck Has A Way Of Running Out
"Watched a buddy spend his entire life savings betting on the Paulo Costa Vs Adesanya."
"I begged him not to do it and he lost his and his wife's entire 60k nest egg."
"She left him immediately with the kids and now he lives at his moms house."
"He had been betting on prize fighting for a short while and winning."
"Nothing outrageous and heck I even bet with him on a time or two because it was smaller bets 1-200."
"He had been winning probably made a few grand not sure how much but he was always saying he won and showing off his bets."
"So I can confirm he had been winning and his luck was pretty impressive."
"As far as I know he doesn't gamble anymore and is just trying to rebuild his life."
"He lost his wife but does spend a lot time with the kids."- Cmsmks
What A Way To Begin...
"Arrive at work on their first day as a temp at around 10am, caught stealing the bosses wallet at 12:30, taken away by Police at 1pm." - Reddit
Look To The Skies...

"Saw a pilot without instrument rating take off into IMC conditions (instrument-meteorological conditions is a flight category that describes weather conditions that require pilots to fly primarily by instruments rather than use visual cues to maintain controlled flight)."
"He had his whole family on board."
"Weather was closing in."
"He agreed that it was impossible to get home, but wanted to make it to a larger municipal airport so they wouldn't have to stay in a motel."
"The fuel attendant and a bunch of old veteran pilots hanging around the airport office all said they'd drive him to a nicer place, but he thought he'd have a better chance of getting out the next day from the other airport."
"Conditions weren't that bad when he took off, but we all agreed later that no one without instrument rating would/should have flown that day."
"So the last time anyone saw that whole family (pilot, wife, two adult sons) alive was all of us watching him take off and fly just under the cloud base to do a 'scud run' in the direction of the nearest muni."
"They crashed in full overcast ten miles out."
"No survivors."
"All told, it probably took fifteen minutes for this guy to make the worst- and last- decision of his life."
"This was over 30 years ago, but it's haunted me ever since- what could/should I have done differently that might have convinced him to not fly?"
"I was a newbie pilot at the time, but even I knew it was a bad idea."
"There were at least three other pilots there that day."
"Did he feel ganged up on?"
"Could we have appointed the most grizzled straight-shootin gravel-voiced veteran to take the guy aside and give him a 'I'm not your dad, but' talk?"
"Should we have tackled him and taken away his keys?"
"Called the cops?"
"What would we even have told them?"
"I've long since come to terms with it, but there are still the occasional moments where I feel like I failed."- gaspronomib
We've all done things against our better judgment.
Sometimes, however, it's essential to really think about the consequences of doing so before proceeding.
As one bad decision might be all it takes.
We've all said things we regret.
Most often, when we find ourselves in situations where our emotions are in a heightened state, such as a breakup.
Indeed, though some people will go to every effort to end a relationship amicably, others can't hide their hurt, frustration, and resentment in the heat of the moment.
Resulting in their saying some unpleasant if not downright nasty things which may have felt good in the moment, but which they'll likely look back on in horror and embarrassment.
Redditor MrDumpworth was curious to hear the absolute worst things people said during a breakup, leading them to ask:
"Dear Reddit, what is the worst thing YOU have said during a breakup?"
The Unoriginality Makes It Worse...
"Her: 'is it someone else?'"
"Me: 'no, it's just you'."- stingyboy
Ouch!
"Two months after our breakup, she asked me if I missed her."
"I told her I missed her parents more than I missed her."- lxkandel06·
Knowing It Is One Thing, Hearing It Is Another...
"The worst is telling someone you don't love them anymore and genuinely seeing the heartbreak on their face."
"That's a gut-wrenching thing to see when you know your words caused it."- nryporter25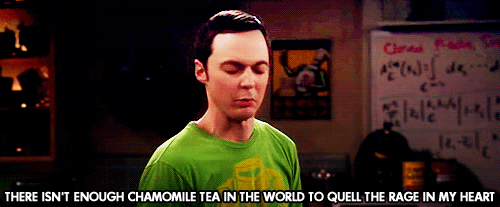 break up GIF
Giphy
That Door Is Closed
"The breakup wasn't my choice, but when he tried a few weeks later to reconnect, I said 'Oh, I've actually been really happy since we've been apart'."
"'I don't think I could get back together now'."
"My sister called me savage for it, but I wasn't trying to be mean."
"It was the truth, and I just hadn't realized it up until the thought of taking him back filled me with dread."- HospitalFluffy
Walked Into That One..
"She was breaking up with me, and I told her, 'You know you are right, and I agree, we aren't very compatible, and our relationship has been on the decline for sometime'."
"Those were my true thoughts and feelings."
"I felt a sense of relief when she broke up with me because I realized it was the best move for the both of us."
"So why was this the worst thing to say?"
"It ended up making her want to double down on the relationship."
"I was bombarded with non-stop texts, phone calls, unnanounced visits to my apartment."
"All of that."
"Apparently breaking up things amicably was not how she wanted to go."
"I think she was adamant she left with the upper hand."- slytherinprolly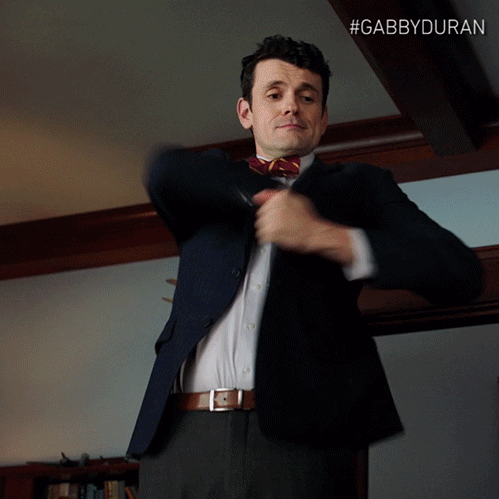 Tell Me More To Do List GIF by Disney Channel
Giphy
In The Heat Of The Moment
"'Please don't leave, no one else will ever love me'."
"Said by me sobbing in the open doorway of the new apartment of my wife of barely one year."
"My self esteem was totally shattered."
"My life was over, there just was nothing left."
"She was kind but firm."
"She knew the relationship wasn't a good fit before I accepted that."
"We were very young, friends but not life partners."
"I didn't fully understand until I was a few years into my second marriage."
"We both went on to have successful, happy lifelong second marriages."- DadsRGR8
Okay Then...
"Not a break up, but was seeing this girl off and on (because she wouldn't commit to actually dating)."
"Got sick of the yo-yoing, fired up Facebook Dating and met my now girlfriend for drinks two days later."
"When the non-committal girl came back and I told her I was off the market I said 'I'm just looking for someone who knows what commitment is'."
"Must have hit a nerve because about six weeks later she was pregnant."- BeefInGR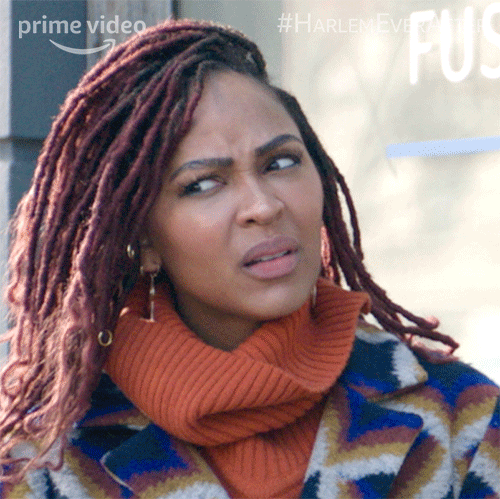 No Way Wtf GIF by Harlem
Giphy
Name Calling Is Never The Answer

"'You're turning into your mother and I hate that b*tch'."
"I'm sure there was a more diplomatic way to phrase that but 19-year-old me was out of f*cks to give at that point."- shadowimage
No Thank You...

"Her, 'This isn't working out I think we should just be friends'."
"Me, "'Lets just never talk again is probably best'."- Schrodenger
Some People Just Need A Kick In The Pants...
"Not me but someone told my aunt they were breaking up with her because she was a deadbeat going nowhere in life."
"Then she became a doctor out of spite lol."- ResidentNeck4465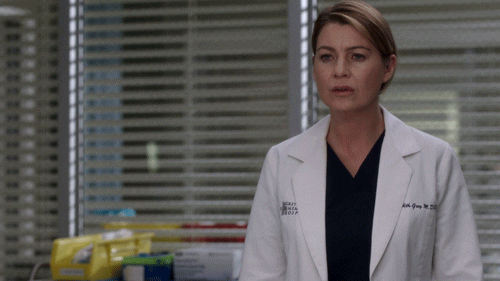 Greys Anatomy What GIF by ABC Network
Giphy
What The Actual...?
"'Sex is part of the reason I'm ending things'."
"In my defense it was my first time breaking up with a guy."
"The man had a boner the entire time I was breaking up with him, he was crying, and he kept trying to have sex one last time during my break up speech."
"I was perplexed."- SinfullySinless
When They Go Low...

"I once ended a struggling relationship."
"A few months later I got an email from the person, and it was pages of everything I had ever done wrong in the relationship."
"I realized that this was why the relationship had been struggling."
"All these thing that had been bothering my partner, and they had bottled them all up inside instead of, say, talking to me about it."
"So, my entire response to this multiple page email with everything I had ever done wrong."
"'Thank you, that was very helpful'."- jacksparrow1
Young Love...
"'No one will ever love you like I do'."
"At the time, I was young and that's really how I felt."
"In retrospect, it was mean and manipulative."
"We're now both in happy marriages."- Formaldehyd3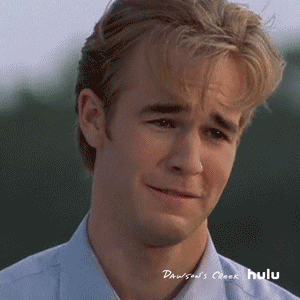 Dawsons Creek Crying Dawson GIF by HULU
Giphy
A breakup is always bound to unleash many feelings we may not have realized we had.
Making a breakup one of those times where it is always wise, if not paramount, to think before speaking.
Shows like Jerry Springer and Maury are built on five legendary words: "You are NOT the father!" Anytime those words are said, the crowd goes wild, the couple starts to fight, and the credits roll. But what very few people get to witness are the events leading up to these revelations and the stunning fallouts afterward. These doctors, nurses, and bystanders were lucky enough to see them firsthand, and they're here to reveal every juicy detail.
Some companies seem to appreciate their customers and attempt to make their lives better, but others seem to absolutely loathe their customers and actively try to make them miserable.
It might seem odd that many of these companies stay in business, but many of them have monopolies or near-monopolies in their industry or area of the world.
Redditor NerfGronk asked:
"What company clearly hates its own customers?"
Ticketmaster
"Ticketmaster. They clearly hate music fans, bands and music itself."
- hoodlumonprowl
"Ticketmaster's business model is being the bad guy, and business is good."
- RandomUser1914
"I recently had to sell tickets. I was charged a fee to buy them, another fee to sell them, and they added fees for whoever bought them from me. Then, they held my payout of over $500 for several months (still waiting, actually)."
- Amazing_Finance1269
Hewlett-Packard
"HP, f*ck those printers. They put so much R&D $ in to making sure they never work."
- gratusin
"I literally bought a new printer that came with ink because it was cheaper than buying ink for my current printer. The stupid setup process required me to create an account and download not one, but TWO different apps in order before I was finally able to print. They're turning into data mining companies that masquerade as printer companies."
- J4ck4lope9
"Of all the things I've ever bought, I regret my HP printers the most. This last one was the last thing I will ever buy from them. I'd be shocked if they don't have a 'VP of Customer Screwing' on their payroll."
"If I was literally dying and they sold the only cure for what was killing me for 25 cents, I'd spit in their face and die."
- scottimusprimus
NBA
"The NBA. Oh, want to pay to watch games? OK, but you better not want to watch a team close to you because we black out those games since cable companies pay us to do so! Oh, you're using a VPN? F*ck you! We're trying to stop that, yes, we will literally attempt to stop you from seeing content you literally pay us for."
"Yo ho, b*tches."
- DravenPrime
"I was so mad when the finals came around this year. I had gotten league pass to watch the playoffs, because these are the only games that are remotely watchable from a competitive point of view. Being from Germany, I had to stay up until 3am, but given that this was a finals pairing I had been rooting for all postseason, I thought it'd be worth it. And then I find out the finals are only on ESPN+ and some f***in TV channel and not on the NBA's own streaming service. What kind of backwards, dumb crap is that? But since I was on vacation during that time, I thought to myself 'Meh, I'm gonna treat myself.' So I tried to get a monthly subscription for whatever channel the games were on. Turns out it is impossible to even register if you're not a US citizen. VPN doesn't help, because you need a US credit card to even sign up. Seriously, what the f?"
- debiler
Comcast
"Comcast is the obvious first thing that comes to mind."
"Been free of them a few years and they just tried to sell to me again today. When I was a customer and had issues (related to internet and xfinity mobile) the issue never got fixed and actually drew out the process of switching providers."
- panopt1con
"Not sure if anyone remembers 'The Consumerist' blog/zine/whatever, but Comcast was the only 3-time winner of the annual Golden Poo. In 2007, they beat out Blackwater after the Nisour Square massacre was made public."
- IvanNemoy
Purdue Pharma
"Purdue PHARMA. Pieces of horsesh*t."
- Acceptable-Damage
"Don't disrespect horse sh*t like that"
- Additional-Share4492
"As a pharmacist (US), 100% agree. Drug reps/ads/marketing/putting a financial incentive on any prescribing or dispensing AT ALL should be illegal."
- humpbackwhale88
Intuit
"I'm like 8 hours deep into trying to fix a Quickbooks issue for someone with their phone support, so I'm going to go with Intuit."
- teeth_03
"Used to have to call Intuit pretty much regularly to help with QuickBooks stuff at my old job and I can confirm this. I was always holding for over 40 minutes and then the person I got could never help me resolve anything. There was a time I had a case that didn't get resolved for like a month, and I called to see if they had a resolution and they'd closed out my case number without notifying me."
- OhSoNotS01mportant
"Intuit owns TurboTax which lobbies the government to make taxes more confusing to force people to use their ~$200 service."
- DigitalUnderstanding
"Every April my motto is 'F*ck TurboTax'"
- Inevitable_Bag_6232
Niantic
"Niantic"
- Leeser
"Hello fellow Pokémon Go player."
- Moon_Dark_Wolf
"I came here to say this. Most games add more and more quality of life fixes as the game goes on, whereas Niantic constantly takes things away and makes the experience worse."
- bound52
"The players are the product, not the consumer (Niantic sells the user data in bulk)."
"The fact Niantic was so hell bent on revoking the QOL improvements from the pandemic that made it a much better GAME shows how little they care about making a good game."
- SlapHappyDude
US Airlines
"Literally every US airline. Midwest Express was a brief exception until Frontier murdered them and mutilated the corpse."
- pinniped1
"🎶 because we're Delta airlines, and life is a f*cking nightmare🎶"
- FlabbyFishFlaps
"Now go take this meal voucher that doesn't work. Go! Fetch!!"
- insultant_
"I never got how they could book more passengers than seats. They're literally selling what they don't have. Yeah they may have no shows so what they've paid."
- ADelightfulC*nt
Pacific Gas & Electric
"PG&E here in California. They literally killed all those elderly people in the Camp Fire, got a slap on the wrist for it, and have upped all our bills to cover the fines they had to pay."
- melissamarieeee
"There was also this one time when a segment of gas pipe they didn't get to fixing leveled a neighborhood."
- J_B_La_Mighty
"Dont forget about them blowing up part of San Bruno... And the north bay fires.. and"
- ImMacksDaddy
Nursing Homes
"Nursing Homes. They keep you alive just to make money off of you. My mother is in a living hell."
- Limp_Distribution
"Paramedic here, can confirm. Sorry about your Mom."
- RXakis
"My wife just retired from one as a nurse and would agree with you. We are more humane to our pets than our elderly."
- marklar_the_malign
Insurance Companies
"Literally any insurance companies. Home, auto, life, health. Doesn't matter they all hate their customers"
- Awkward_Dad2023
"When your whole business model revolves around NOT giving your customers money..."
- NotAnotherBookworm
"Former auto. We're trained weekly on techniques for how to get you off the phone sooner over actually doing the work to fix their problem. Steering customers back to your scripts they made up for every situation because the customer holds no power in the situation. Also here's some "best practices" for faking empathy!!"
"The thing about insurance is they 100% can help with many things that they simply won't help with."
- Petrcechmate
AirBNB
"I'm shocked that AirBnB isn't on this list yet. They absolutely don't care about their customers and have significantly made real estate worse. Their fees are almost as bad as Ticketmaster."
- tcrudisi
"Yeah f*ck Airbnb. For lots of reasons, but their contribution to the housing crisis is top of my list."
- gakka-san
"I was just thinking this too. Not to mention how much gentrification it's causing."
- loidalien
"Yes, omg. Some of these properties are awful. Stayed in one in which furniture was all covered in dog hair, and yet they gave me no vacuum. Found someone's old Pizza Hut in the oven as well. Air bnb claimed it had been 'professionally cleaned.'"
- DistrictHot1695
Spectrum
"Spectrum aka Speculum"
- hairy_ass_truman
"One of the two companies I wanted to add to this list was Time Warner Cable. They are freaking awful."
"They also changed their name to Spectrum. Probably because they were so hated they needed to ditch the name. I refuse to use their new name and still refer to them as TWC."
- tcrudisi
"Pretty much any Internet provider. They have colluded for 20 years now to ensure that no competitive region exists. In my state, there is 0 overlap of services for network speeds above 100MBps. you can get ATT DSL everywhere, but 25 MBps down and 1-2 up is insufficient for a huge swath of the population. I support a wide range of users who work remote. If their base speeds aren't 50mbps down and 10 up, we won't even process a trouble ticket."
- dapopeah
"How my blood boils even reading the name. Spectrum is the worst company I've ever had the misfortune of giving money to. They have a monopoly on internet on my street, so I have no choice but to deal with them."

- ZombieOfun
Netflix
"Netflix. Good show. Naw, let's cancel it and renew cheap crap and raise the monthly cost."
- DukeRyder
"Not true, CEO said they never cancelled a popular show /s"
- Ph455ki1
"I lament the joke that in the future there would be a thousand channels, yet nothing to watch, came true."
- Deleted User
How do companies that so clearly hate their customers stay in business?