Here Are The Luxury Items That Were Commonplace 20-30 Years Ago
It's amazing to think how, as times change, so do the quality of products.
But this also includes items that were once considered commonplace that are now seen as vintage or even luxury.
For those who were around at the time when an item was first introduced, it can be surprising to see how the availability of that item changes over time, and even frustrating when it becomes increasingly expensive.
---
Redditor zombiem00se asked:
"What was normal 20 or 30 years ago, but is considered a luxury now?"
Quality Furniture
"New furniture made out of real wood."
- Juls7243
"It's legit why I started woodworking. Even my s**tty projects that I'm unhappy with are infinitely better than the junk in stores."
- leap3
Software Ownership
"I hate that everything is a subscription now. I miss being able to just straight up buy Microsoft Office. Now you need a subscription."
"There's a hidden way to buy a license, but it has very basic functionality and limited apps, so it's kinda useless."
"Even my printer needs a d**n subscription to use the ink that came with it (which I hadn't realized or I wouldn't have bought it)."
- SolusLega
Income-Rent Ratio
"The days of paying no more than 30% of your income in rent."
- newsaggregateftw
"I lived in poverty housing and this was how they determined our rent. It was 30% of mom's income, regardless of how much she was making."
"That was 20 years ago, not sure what starving kids do today."
- DaughterEarth
Constant Availability
"Not being expected to be reachable 24/7."
- Siukslinis_acc
"Yes, f**k this. I hate being bothered about work when I'm off work. I used to have a boss that expected me to answer when I wasn't at work so he would b***h and moan about it. Then I became known as the one who never answers."
- Capt_Skyhawk
Affordable Concerts
"Concert Ticket prices."
- Quality_Street_1
"Sure does seem like ticket prices went from $50 to $200 really f**king fast."
- 7eregrine
Faithful Cookware
"Household products that didn't break within the first few years of use. My grandma had the same fridge from 1993 for a good while before deciding to switch to a newer, bigger option two years ago. Yes, it broke within those two years. My mom's wedding cookware is still going strong 25 years later, but whenever she needs new pans, they start flaking Teflon into the food within a few months."
- parangolecomuna
Retirement Funds
"Retirement plan built-in to your job."
- SuvenPan
"Or just retiring in general, lol (laughing out loud)."
- Joaham1
Farmer's Markets
"Farmer's markets. You used to be able to go down and get fruit and vegetables cheaper than the grocery store. Now it seems like they charge three times more than stores do."
- jrhawk42
Available Repairs
"Being able to get things repaired instead of buying new."
- einRoboter
Right to Privacy
"Privacy used to be implicit. It was just there. You didn't have to think about it."
"Now it's explicit. You have to seek it out and take steps to ensure it remains in force."
- dsac
The Good Ole Days
"Being left the f**k alone."
"Buying something and just like, owning it."
"Playing a video game without an internet connection."
"Not having to provide your email address for every single f**king thing you do."
- El_Mariachi_Vive
Just Gaming
"I still miss the days of just putting a game in, turning it on and you go right into playing it. The game alone was the sole focus and purpose of the console. The GameCube is the last system I remember playing that had this."
- __M_E_O_W__
Bins of Photo Albums Under the Bed
"Photographs on actual photographic paper. I know it's still possible but oh so rare."
- audiofankk
High-Quality Clothing
"Good quality fabric in clothing. I have clothes from the 90s (and 80s from my mother) that still hold up today. These days, I'm lucky if my shirt isn't saggy and misshapen within a year."
- TheMadLaboratorian
FriYay and TGIF
"Being able to go out every Friday after work and being able to afford it."
- M-the-music-guy
We're always moving forward and looking forward to future advancements, but sometimes, it's nice to look back on where we've been and what we miss about the old days. Sometimes, it may even be a little sad to think of what's not available anymore, but at least we got to experience it.
We've all had our moments where we think we're in the right—and we've certainly all had our moments where we know we're in the wrong, even if we only realize it after. Even so, there are some situations that are so bizarre we don't know if we're being a jerk or not about them.
Enter: Reddit. Here, these posters share their weirdest woes and strangest arguments.
From our friends and families' own cringy stories, to the tales captured on social media, we've all witnessed our fair share of proposals that totally missed the mark or were just plain awkward.
In fact, most of us have come across so many of these stories, we all have an idea of what the worst proposal in the world would be.
Redditor aloe_veracity asked:
"What is the worst possible way to propose?"
Stealing the Spotlight
"At someone else's wedding or wedding reception."
- N-y-s-s-a
"I had to stop my friend from doing that. One of the nicest dudes ever, just a little naive."
"Fortunately, this was before the wedding, I didn't slap the ring out of his hand or anything like that. I just very clearly told him it was a bad idea whilst at the pub."
- Polite_as_h**l
Clearly a Subplot from 'Grey's Anatomy'
"Arrange a fancy date night with your girlfriend, including dinner at a posh restaurant."
"In the middle of the meal, fake a brain aneurysm. Bite into a concealed blood pack, collapse, and fall onto the floor, the whole bit. A 'doctor' or a 'nurse' planted at an adjacent table rolls you onto your back, checks you, and says that you're not breathing and you have no pulse."
"He or she rips open your shirt to apply a defibrillator... revealing, 'WILL YOU MARRY ME?' written on your chest in red body paint."
"Pull out the ring, and say, 'I can't live without you, baby.'"
- Thatimensfaa
So Romantic
"Chucking the ring at them and saying, 'Here, wear this.'"
- Kai6180
"My friend got engaged like this and thought it was so cute for some reason. They did not last."
- Bada**Bumblebee
Wedding Dress Included
"My mom told me that my cousin's girlfriend got tired of waiting for him to propose (apparently he said he would but hadn't gotten around to actually doing it) that she straight up bought a wedding dress and told him they were getting married."
"He said, 'Okay.'"
"I believe they've been married for about 20 years now."
- PorkrindsMcSnacky
So Nervous
"My husband proposed to me while I was driving. At night. On a very busy, twisting road."
"He had a big proposal planned but then got super nervous and kind of just blurted out the proposal while we were in the car."
"We celebrate our 25th anniversary this fall. My thought was if I had the power to make him THAT nervous, I was in a pretty solid position."
"Honestly, it's not how you're asked; it's who's doing the asking."
- Neener216
Worth Waking Up For
"Mine might be the worst. I was a broke 19-year-old and thought that if I can't spend money on a good proposal, I'd go with the element of surprise."
"I woke her up at 3:00 AM and gave a speech about how we were going to be together forever and propose."
"Her response: ARE YOU F**KING KIDDING ME...'"
"We've been married 14 years this October."
- the_navillus
Red Flags in the Morning
"I got woken up an hour before my alarm clock rang. He just came home from visiting his parents for the weekend."
"No elaborate speech, just a 'Now or later?'"
"Me, being an unarticulated zombie for the first hour after being woken up, managed to mumble, 'Now.'"
"I got the ring stuck on my finger. It was slightly too small. And then I just went to work."
"Later that day, he reminded me that I still 'have to' say yes. Of course I did."
"A day later, colleagues figured out he never asked. He just demanded. So I told him to ask me, but he said since I already said yes, he didn't need to."
"After a little back and forth, he asked."
"I should have seen that red flag waving in front of my face, but it took two years to see it."
- Mondfairy
Practical Purposes Only
"This is the story of how my parents got engaged."
"Dad: Hey, you should move in with me."
"Mom: No. Not until we're married."
"Dad: Okay. Fine. Let's get married."
"Mom: Wait. Are you seriously asking me like this?"
"Dad: Yes. Why not. Marry me and then you can move in with me."
"And then they got married."
"It did not go well."
- biddily
Short and Sweet
"Proposing via text."
- Salty-Entertainer-29
"will u marry me?"
"k."
- aloe_veracity
Public Proposals
"For me personally, the worst would be any grand gesture around people. I'd rather you ask during a cozy night on the couch."
"My ex and I just talked and knew we were going to do it. We picked up the ring together and were walking out of the store. He bent down on his knee at a bench, and no one was paying attention. I'll never forget how precious that was to me."
"I was at a large music festival last year and saw a guy propose to his girl quietly in the back of a crowd. No one seemed to notice that either, but I saw it and started crying to myself at how beautiful it was. She was snuggling into him the whole rest of the set."
- ApprehensiveBanana07
Quite the Rebound
"Say the wrong name. Other than that, you'll be fine."
- shipsaway9
"Something similar happened to a family friend. Someone she met online proposed to her within weeks of meeting her with a gorgeous diamond ring."
"She got caught in the moment and said, 'Yes.' It was at a fairly busy restaurant and everyone started clapping and cheering for them."
"When she got home, she took off the ring to send us a photo of it, and that's when she noticed that there was someone's else initial engraved on the inside."
"Turns out that the guy's ex-fiancee had broken up with him just months before their wedding. He met my friend online and decided to ask her to marry him instead out of spite and possibly because he didn't want to lose his deposit on the wedding venue and catering."
- Dane_k23
Fooled Ya
"Propose after being caught cheating."
- BeneficialSomewhere
The Argument to Win Them All
"While in an argument about wanting the get married, bring out the ring and just say, 'Here.'"
"A friend of a friend was 'proposed' to this way and thought it was the cutest. The red flags were waving themselves."
- royal_rose_
A Different Take
"Propose from prison."
- No-Art-9083
"Propose in prison."
- aloe_veracity
"Propose ON TOP of a prison."
- Ok_Wave_7359
A Jarring Experience
"Shock them by proposing to them right after they've told you that they've lost their job."
- BroadcasterX
Proposing or being proposed to is supposed to be one of the most special moments in a couple's life, signifying all that is to come. Imagining how someone could approach this moment in some of these ways is really staggering.
You can say that some single people can be envious of those who are blinded by love.
You know the expression. A person who is blinded by love is when they are so deeply engrossed in the throes of passion with a lover that their relationship defies all logic.
On the one hand, that level of amorousness is romantic. But on the other hand, it can be totally deceiving.
People who are blinded by love tend to rush into things and make life-changing decisions that can come back to haunt them. Like getting married.

Curious to hear about regretful choices, Redditor tippytoes1216 asked strangers online:

"When did you realize you married the wrong person?"
Some realized gradually that something was off.
Losing A Sense Of Self
"One day I realized I had become a smaller version of myself."
– mlerin
"Yeah damn. I'm about a year past a really tough breakup, and this hits hard. My friends all tell me they like the new me. And it certainly feels easier to be me. I don't know why I ever let it be reduced. I think she left me with a bit of imposter syndrome, but it turns out I'm f'kin' dope."
– thefrenchflex
​No More Exercising
"When she sat me down and with a straight face said 'I've thought about this and you're not going to exercise anymore.'"
"I was jogging a few miles a day and would usually bring kids with in running stroller."
"She said you're a father and it's too time consuming. That's when I realized I made a terrible mistake lol."
"Catching her with another man in my car didn't help the case to stay married."
– JD054
This Woman's Work
"Engaged not quite married yet."
"When I had been on mandatory bedrest and caring for our infant son, after having emergency surgery... and he came home from work and looked me dead in the face and said 'why aren't the f**king dishes done?'"
"Called my mom the next morning and told her I was leaving. Hightailed it out of there 2 weeks later."
– Neverinfocus

Unfit Mother
"It was a death of a thousand cuts. One of the first was when I realized she didn't trust me. We had been together around 10 years at this point. But I had a moment of clarity and literally said to her 'you don't trust me do you?' Before she could answer I said 'you don't trust anybody.' And she agreed."
"She would routinely throw the kids out of the tub and the bathroom completely naked because they splashed her while getting a bath. And not just that, she would yell at the top of her lungs at how bad they were. The kids were around 2-4 at the time. God forbid the toddler splashes the water in the tub."
"Another time I don't even remember the cause but I tried to play mediator. As in 'ok daughter you did something wrong, let's apologize to mommy'. And she would. Then I'd ask mommy to apologize to our daughter for what for her role and mom absolutely refused to apologize. Ive known this lady more than 20 years and ive never heard her apologize. Literally never."
"The final straw was when one of our kids wanted a hug goodnight before bedtime. She locked herself in our bedroom and refused the hug because she had hugged them earlier in the day. Kids were crying. They didn't understand. I was devastated watching this unfold. Why doesn't mom want to hug me?"
"I try my best to not let it impact me. But we share custody now and I have to watch how she interacts with our kids. Its hard. The best consolidation is the kids are getting older and they're starting to figure it out."

– overarmur

Unworthy Companion
"When I realized if we weren't dating I wouldn't have wanted to be his friend."
– dawn855
Some found out on the day of the nuptials.
"No Ice Cream Truck"
"On the wedding day…. She spent a fortune on unnecessary things, and I knew I'd be the one fitting the bill on the credit card she ran up. So I told her no more, she said she wanted an ice cream vendor there (we already had two dessert bars) told her it was not needed. She fought me on it but finally agreed. Wedding day comes, I'm standing with my groomsmen, in comes the ice cream truck. Knew right then, sadly."
– StrangeJitsu
Inebriated Bride
"On my wedding day. We were married at her Parents house, a beautiful place on a private country club. The entire day was all about her, and she spent more time hanging out with her friend and getting drunk than with me. I stayed busy visiting with all the guests during the day. After all the guests left and it was down to her parents and me, I find her passed out drunk upstairs in a bedroom. I picked her up and carried her to our car to take her home. Needless to say our wedding night consisted of her sleeping it off. 5 years later she went in to in-patient treatment and after she sobered up and was released, she told me that she didn't love me and wanted a divorce."
– metrology84

So much for the honeymoon.
True Colors
"It was actually almost immediately after getting married. Our relationship had taken a nose dive as soon as we moved in together. But after we got married, while we were in Greece on our honeymoon, he absolutely lost his mind on me in public. I had wanted to go see a beach on the island that is supposed to be one of the most beautiful in the world, so we tried to catch the bus, but it never came. He screamed at me, telling me he hated traveling with me and how could I ruin his vacation like this. Then we walked to the beach nearby and he went swimming with his two friends who he insisted come with us on the trip. I was too stunned and humiliated to do anything except sit on a beach chair and cry."
– gridironbuffalo
China Was Telling
"Got married. Went on a honeymoon in China. We were both PhD students at the time. I was working class. Her family was middle class. Her father gave her 10,000 $ for the honeymoon."
"So we go to China to celebrate AND she wants to do some light pre dissertation research while there for a month or two. Fine."
"It turns out, I spent the entire two months alone in tiny hostels, while she did research. I only spoke a few words of Mandarin and I was a broke graduate student, so I couldn't really afford to/didn't have the means to easily get to an airport to fly back home (also had 0 family support back home, even if I did manage to make it home). I felt trapped."
"I talked to her about how the trip felt like a research trip and not at all like a honeymoon, how I was alone almost everyday."
"We were sharing a laptop while in the trip (I was too poor to own a laptop, despite being in grad school). I open the laptop one morning before she leaves to go survey a field site without me. Her email is open. She left a message open on the laptop. It's to her father, stating she wishes I wasn't there on the trip - our honeymoon. Again, I was told this would be a honeymoon w/ maybe a slight detour for research. It turned out to be a research trip where I was a burden."
"She apologized. We stayed together for a few more years after she got sick and I became a caretaker. I wish, in hindsight, I had left China after reading that email."
– Mtt76812

It's pretty painful to realize that the person with whom you're sleeping next to is not, or never was, your person.
But if there's a glimmer of hope that you and your spouse are willing to put in the work for the sake of a troubled marriage, that's a very redeemable quality.
Sadly, this doesn't apply to all couple, and the best thing to do is to abandon ship before further emotional damage is done.
It's safe to say that the conventions of romantic relationships have greatly evolved over time.
As evidenced by the ever-growing number of people in open or polyamorous relationships.
Leaving one to wonder, what exactly constitutes "cheating" in this day and age.
Of course, this could be a personal decision, based on the ground rules people set in their own relationships.
Even so, one can't help but question if there are some instances that are always cheating, whether or not the relationship is monogamous.
Redditor lola-starr98 was curious to hear what the Reddit community considered to be "cheating" in any relationship, leading them to ask:
"What do you consider cheating in a relationship?"
Anything HE Does...

"My ex felt that me having a conversation about anything at all with anyone else was cheating, but her literally getting sexed by other men was OK."- GoodToe4691
Spoilers!!!
"Watching an episode alone of a show we started together."- Happy-Sea-Otter
When You Commit, You COMMIT!
"Being sentimentally or physically involved with someone else that isn't your partner."- a_man_of_music
"Doing anything sexual or romantic with someone else."- jellyfishmasquerade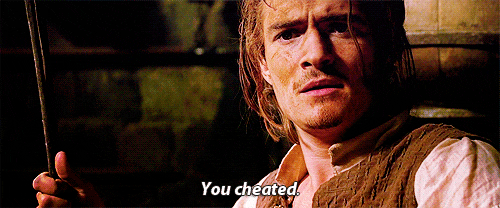 orlando bloom cheating GIF
Giphy
Think About How You Would Feel...
"My rule of thumb is if I wouldn't like it done to me I shouldn't be doing it myself."
"I know that's vague."
"But leaves you to draw the line where you want."- SureAce_
Anything That Isn't Out In The Open...
"Beyond the obvious (sex/kissing with another person), it can also be based on intent."
"For instance, dinner could be cheating if it was kept hidden or with an ex, etc."
"Depends a lot on context."- dogwatermoneybags
"Anything you do with another person you feel like you have to hide from me, I consider cheating."- nopestillgotit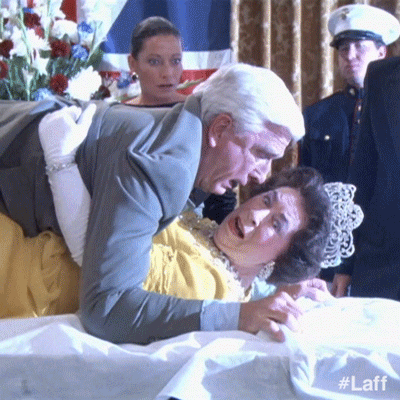 Shocked Oh No GIF by Laff
Giphy
Subtle Manipulation
"Not paying enough of the rent in Monopoly and using smile and cuddle to get away with it."- Dendex031
You Set Your Own Rules So You Will Never Break Them...

"Pretty much breaking any agreed upon 'rules' in your relationship."- Massive-Ad7628
"Whatever an individual couple agrees on as being cheating within the context of their relationship."-JanuaryWinterflame
"Breaking the rules of loyalty, trust, and honesty in your relationship."
"If you're monogamous, that means engaging in sexual and/or romantic activity with anyone other than your partner."
"If you're non-monogamous, that means doing engaging in sexual and/or romantic activities with people other than your partners without telling both the new person and the partners that's what you're doing."
'Basically if you're sneaking around and lying to people just to get extra attention outside of your relationships, you're 99% likely to be cheating."- GenericNerdGirl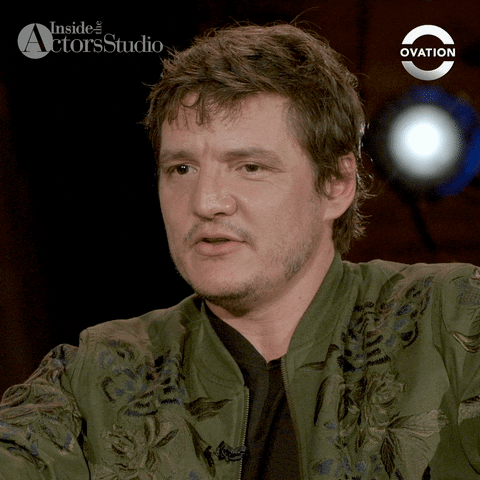 Giphy
When You Know You're Getting In Too Deep...
"Back when I was still college aged, I learned this lesson the hard way."
"I could be a bit of a harmless flirt, but I would never cheat on my girlfriend."
"Then one night I got drunk with a friend of my girlfriend's."
"After a night of 'harmless flirting' and drunk Twister, I ended up in her bed, on top of her."
"She whispered in my ear 'If you tried to f*ck me right now, I wouldn't stop you'."
"That snapped me back to reality, made me realize how real things had gotten and that I had gone too far."
"I apologized and I left."
"I told my girlfriend about it, because I knew that if I tried to hide it and her friend told her about it, it would be even worse."
"I never kissed her."
"I didn't f*ck her."
"No one was naked."
"However, the fact that I had essentially been 5 seconds away from doing all of those things while in her bed massively betrayed the trust my girlfriend had for me."
"She wasn't able to look at me the same way."
"I was genuinely remorseful, and learned my lesson, but it didn't really matter."
"We tried to keep it together for a few more months, but she eventually left me over it, and I can't say that I blame her."
"I was flung into a long spiral of depression, and it was worse knowing that it was all my fault."
"Cheating isn't just about a physical, sexual act."
"You can cheat on someone without f*cking someone else."
"It's about a betrayal of trust."
"And to go a step further, it's your responsibility in a relationship to foster that trust by intentionally avoiding situations that could bring temptation or otherwise sketch out your partner."
"For example, don't hang out with other girls one on one and get drunk with them, even if you know you don't intend to do anything sexual with them."- Thograr
When The Connection Starts To Be Emotional
"I used to think it was only physical stuff, but seeing your partner drift away from you into the arms of someone else reeeally stings."
"So, basically entertaining the idea and keeping in contact with someone they might have a small/temporary crush on is a dealbreaker for me nowadays."- soapshirt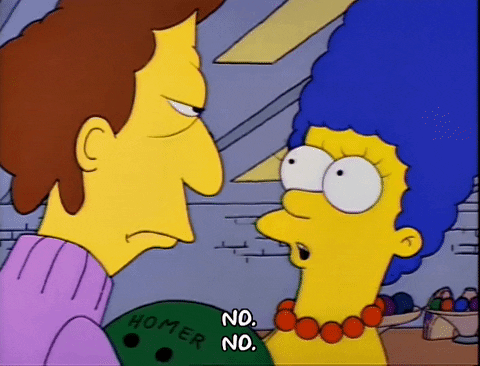 season 6 episode 3 GIF
Giphy
By definition, cheating is when you are doing something blatantly wrong, or deceitful.
Which sometimes could mean kissing someone who isn't your partner.
Unless they are aware and ok with it.
One thing I'm sure everyone can agree with: nothing is more unforgivable than forging ahead on a series without waiting for your significant other.
...definitely not speaking from experience...