Here Are The Luxury Items That Were Commonplace 20-30 Years Ago
It's amazing to think how, as times change, so do the quality of products.
But this also includes items that were once considered commonplace that are now seen as vintage or even luxury.
For those who were around at the time when an item was first introduced, it can be surprising to see how the availability of that item changes over time, and even frustrating when it becomes increasingly expensive.
---
Redditor zombiem00se asked:
"What was normal 20 or 30 years ago, but is considered a luxury now?"
Quality Furniture
"New furniture made out of real wood."
- Juls7243
"It's legit why I started woodworking. Even my s**tty projects that I'm unhappy with are infinitely better than the junk in stores."
- leap3
Software Ownership
"I hate that everything is a subscription now. I miss being able to just straight up buy Microsoft Office. Now you need a subscription."
"There's a hidden way to buy a license, but it has very basic functionality and limited apps, so it's kinda useless."
"Even my printer needs a d**n subscription to use the ink that came with it (which I hadn't realized or I wouldn't have bought it)."
- SolusLega
Income-Rent Ratio
"The days of paying no more than 30% of your income in rent."
- newsaggregateftw
"I lived in poverty housing and this was how they determined our rent. It was 30% of mom's income, regardless of how much she was making."
"That was 20 years ago, not sure what starving kids do today."
- DaughterEarth
Constant Availability
"Not being expected to be reachable 24/7."
- Siukslinis_acc
"Yes, f**k this. I hate being bothered about work when I'm off work. I used to have a boss that expected me to answer when I wasn't at work so he would b***h and moan about it. Then I became known as the one who never answers."
- Capt_Skyhawk
Affordable Concerts
"Concert Ticket prices."
- Quality_Street_1
"Sure does seem like ticket prices went from $50 to $200 really f**king fast."
- 7eregrine
Faithful Cookware
"Household products that didn't break within the first few years of use. My grandma had the same fridge from 1993 for a good while before deciding to switch to a newer, bigger option two years ago. Yes, it broke within those two years. My mom's wedding cookware is still going strong 25 years later, but whenever she needs new pans, they start flaking Teflon into the food within a few months."
- parangolecomuna
Retirement Funds
"Retirement plan built-in to your job."
- SuvenPan
"Or just retiring in general, lol (laughing out loud)."
- Joaham1
Farmer's Markets
"Farmer's markets. You used to be able to go down and get fruit and vegetables cheaper than the grocery store. Now it seems like they charge three times more than stores do."
- jrhawk42
Available Repairs
"Being able to get things repaired instead of buying new."
- einRoboter
Right to Privacy
"Privacy used to be implicit. It was just there. You didn't have to think about it."
"Now it's explicit. You have to seek it out and take steps to ensure it remains in force."
- dsac
The Good Ole Days
"Being left the f**k alone."
"Buying something and just like, owning it."
"Playing a video game without an internet connection."
"Not having to provide your email address for every single f**king thing you do."
- El_Mariachi_Vive
Just Gaming
"I still miss the days of just putting a game in, turning it on and you go right into playing it. The game alone was the sole focus and purpose of the console. The GameCube is the last system I remember playing that had this."
- __M_E_O_W__
Bins of Photo Albums Under the Bed
"Photographs on actual photographic paper. I know it's still possible but oh so rare."
- audiofankk
High-Quality Clothing
"Good quality fabric in clothing. I have clothes from the 90s (and 80s from my mother) that still hold up today. These days, I'm lucky if my shirt isn't saggy and misshapen within a year."
- TheMadLaboratorian
FriYay and TGIF
"Being able to go out every Friday after work and being able to afford it."
- M-the-music-guy
We're always moving forward and looking forward to future advancements, but sometimes, it's nice to look back on where we've been and what we miss about the old days. Sometimes, it may even be a little sad to think of what's not available anymore, but at least we got to experience it.
Reddit user FlintTheDad asked: 'What is the worst thing your EX said during the breakup?'
The people you love can hurt you the most.
When a relationship is on the rocks due to an incompatibility awareness or an unfaithful lover, it can feel like all hope is lost.
But there are worse things to come when the inevitable breakup happens.

Ending a relationship is bad enough as it is, but the words said in the heat of the moment can be like twisting the knife after being stabbed in the heart.
Strangers online revisited their dating history to share their lowest point in a relationship after Redditor thedamned234 asked:

"What is the worst thing your EX said during the breakup?"
These Redditors were kicked while they were down.
​There are Options
"I can have any guy in this room, why would I want to be with you."
– wyoflyboy68
"No, you can f'k every guy in this room. It's different."
– PinceTancredi

Dispensible
"After I financially supported her for three years, I paid the travel expenses for American Idol auditions and one America's Got Talent audition. After I nursed her through her recovery after gastric bypass surgery, she said this,"
"You are worthless and I don't have time for you anymore."
– Elle12881
Actions Hurt The Most

"Abusive relationship for 3 years. Finally had enough and broke up with her after taking her to dinner. She got hostile (again) and I literally f'king ran out the restaurant. The worst was her screaming my name while driving in circles around the casino parking lot, honking the horn. She was not sad. She was angry as f'k."
– chaoticneutraldood

Trust issues were at the heart of these problematic relationships.
Hurting Before Getting Hurt
"Justifying her cheating because she thought I was cheating on her."
"I wasn't."
– TopTurtleWorld
"My girlfriend has been accusing me of cheating the last few months. I've been depressed and kind of distant, but I still only want her. My greatest fear in life is this. I don't know what that says about my relationship and self-esteem but here we are."
– VANY11A

Just Someone She Lived With

"My last ex left me for the person she was cheating on me with, after 3 years together. When she came to get the last of her stuff, she would only talk about how she was worried she'd screwed up things with her new partner, cause he didn't know she was with me at the time. She'd lied to him and just said I was someone she lived with."
"She wasn't even sorry about what she'd done to me, just that it was causing problems with the person she actually cared about. Been hard to feel good about myself since then."
– Cheesus333

These words sting the most.
Oof!
"I wish we never met."
– Skyx10
"I usually get something similar from enemies and my brother"
– thedamned234

Undesireable
"My 2nd two year relationship, 'I feel disgusted when I touch you' that ate at me for a while. Much healthier and happy spot now."
– khadmon
By The Way
"Well, it is better than 'I'm breaking up with you because Im getting married tomorrow, please leave or I'll file a restraining order.' After 5 years in a relationship."
– sam-sung
Father Figure
"You'll never be a great father (before I even had children)."
"No reason why she should have said that except I held off having children with her because she was a heavy smoker and lied about quitting. I am now a father of two in a happy marriage of 9+ years. My kids tell me they love me every night and I spend almost all my money on them making memories, not stuff."
– cubsfanrva79

Consolation Prize
"After 5 and a half years: 'I was just afraid I would end up alone, so I settled for you.' Immediately after the break up she had a new boyfriend."
– kokosnoot32
​Roommates With Benefits
"6 years and she used the same line on me as she did with the guy before me."
"We were just roommates who f'ked for the last 6 months"
"I'd bought us our firat house 3 months before."
"Over a year later and I'm still broken mess."
– accused_throwaway22
There's no way to soften the blow when it's time to breakup with someone–the worst of which happens when it's a unilateral decision.
Although I give compassion points for those who are not hostile during breakups, it doesn't help when they say, "It's not you it's me."
Like, that makes things so much better.
What do you think is the gentlest and honest way to breakup with someone?

Sex work is real work.
And the reasoning behind why someone does it is none of our business.
However, the loved ones of sex workers can have a difficult road to acceptance, even more than society itself.
Good parents find a way to take care of their kids, though.
Hopefully, that can be the through line.
Everybody is going to have a past their kids learn about, no matter their profession.
What everyone hopes is that it won't be the ultimate judgment of who they are.
Redditor ameen__shaikh was hoping the kids of sex workers would be willing to share their discoveries, so they asked:
"Children of sex workers, how did you find out your mom/dad was a sex worker?"
Truth First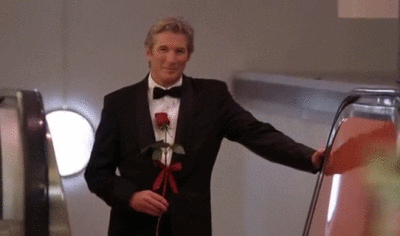 Hey Girl Rose GIF
Giphy
"My dad straight up told me he was a gigolo in Denver in the 80s, 30 years later. He had moved out there to get away from an abusive home life when he turned 18 and found that that was the best way to make ends meet."
Stillawakeat330am
Do What You Have To Do
"My mom wasn't in sex work anymore when I was born, but she raised my older brother on the money she got as a stripper. She worked customer service jobs my entire life. When I was around 7 or 8, I went to go do something on the family computer and I saw a Facebook message she sent to her friend referencing her days as a 'dancer.'"
"I was super excited upon reading this and confronted my mom, thinking she was a ballerina or something. She explained to me (in the most age-appropriate terms she could) that she was a stripper. Of course, she didn't go into all the details until I was older."
infectedorchid
Shut up Auntie!
"My aunt drunkenly told me that my mom was a stripper one night and not a FedEx driver as she had told me. She traveled a lot (apparently she was a hot commodity) and would tell me that she was staying with her friend when she had to work because she lived closer to work. As a child, I had no reason to not believe my mom. I liked having her home a lot when I was young."
"I was 14 when my aunt told me and my mom had just quit and got a job as a secretary at that point. I wasn't upset by it. I was actually kind of proud that she was a traveling stripper and she brought in a lot of customers. My mom was LIVID my aunt told me though."
Sedaisedaiayay
Nice Men
"I remember living in a den, I was young maybe 6-7, I asked mom why her job was to dress up at night, and she told me she went on dates with nice men. I put two and two together probably around puberty. I didn't put four and four together and stopped to think about how it affected me till my 30s."
EDMElevatorguy
Straight Up
"The woman admitted to it on my adoption papers."
Minute_Storm_5199
Good to always lead with the truth.
They'll find out anyway.
That's A lot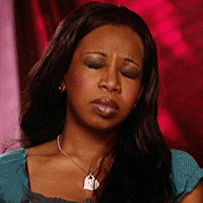 Confused Over It GIF
Giphy
"My mom told me so that I can be the person to report it if she ever went missing after a job. When I was 10, she would leave me names, emails, phone numbers, etc. anything she had to help identify a client."
DizzyConversation429
Work Bag
"My mom was a stripper trying to raise four kids. She would work nights, and I would see strange outfits and shoes in her closet and her 'work bag,' everything smelt strongly of cigarettes. I watched the movie Independence Day where Will Smith's wife was an exotic dancer… and I somehow figured out what that was."
"One morning she and I were sitting at the kitchen table together eating breakfast, I was in 4th grade, and I asked her what her job was. She looked at me funny and I continued by asking her if she was a stripper. She asked me why I thought that and I explained everything I listed above. She then confirmed my suspicions and thought my dad (her ex-husband) spilled the beans to me."
"I assured her that was not the case and she asked me never to tell my three brothers. I never did. She eventually got out of this line of work and is now very successful. I'm proud of her and although I used to resent her for some of her choices, I understand now she did what she could to do to take care of her kids."
Jiwalk88
Don't blame Her
"My mom just told me and my other two sisters straight up. We were 11, 12, and 17. We were just okay with it I guess? Not like we had much of a choice on what our mom would be. She went on and did that for 15 more years...."
BackgroundImpress127
When I was 11
"Interestingly enough my grandma on my dad's side (my mom was the sex worker) was supposed to be punishing me for smoking weed or something I don't really remember but to get in my head she found my mom's online profile advertising herself and showed it to me when I was about 11 years old. I moved in with my mom later on and she's been in that line of work my entire life."
MeteorVesta
People have their preferences.

Let it be. We applaud these parents for broaching such difficult topics with their kids.
Really good wedding drama doesn't just happen the day of. It begins with the engagement ring, and the fireworks keep happening throughout the showers, bachelor parties, and the big day itself. These Redditors came together to share their wedding woes—and they're unhinged enough that they made us want to elope.
Most of us can't deny that going to the movie theater is a fun experience, but we also can't deny that the concession prices have become kind of outrageous.
As a result, it's become increasingly common for people to sneak their own food or drinks in, and some of their attempts have been downright impressive.
Redditor AMosquitoBitMe asked:
"What is the most outrageous snack that you snuck into the theater?"
A Well-Deserved Pizza
"Someone snuck a whole pizza past me once when I was taking tickets. I asked if they snuck it through the emergency exit. Nope, they walked right by me and I didn't notice."
"Props. They deserved that pizza for pulling it off."
- pontoponyo
Ready for a Fun Time
"A large sandwich from Firehouse Subs and a six-pack of Mike's Hard Lemonade."
- car0003
Awkward Whipped Cream
"Two of my friends snuck in Taco Bell and a full can of whipped cream into 'Spider-Man: Far from Home,' only they failed to factor in how loud cans of whipped cream are."
"Spider-man: 'Everywhere I go, I see his face.' [Loud whipped cream sounds.]"
"Spider-man: 'I just really miss him.' [Slightly muffled whipped cream sounds.]"
- Emo___Emu
A Toast to the Movie
"I took a liter bottle of wine into the cinema once. I was going out afterwards, so I had to combine the cinema with my pre-drinking."
"It had a plastic stopper thing on it. Unfortunately, the moment I decided to open it, the movie went suddenly quiet, so there was just this loud 'pop!' sound."
"I think a few people knew exactly what it was. I heard a few laughs anyway."
- gilestowler
Enough Food for a Long Movie
"Not me, but a lady sitting behind me brought in an entire rotisserie chicken in her purse to watch 'Infinity War' (admittedly a long movie)."
"I heard these god-awful smacking noises behind me about 20 minutes in, and I looked back to see her shoving handfuls of chicken in her mouth!"
- 97ratsinatrenchcoat
A Humble Meal
"Two cheeseburgers, two medium fries, and a 20-piece nugget."
- Balahkeh
"But what sauce?"
- TheBlueNinja0
"BBQ, ranch, and buffalo!"
- Balahkeh
Taste the Rainbow
"Like a jumbo-jumbo factory-sized bag of Skittles for ten people to split that I couldn't get open, so I gave it one mega effort rip, and a billion tiny Skittles went exploding all over the theatre at the quietest movie intro."
- Ciinnaa21
Don't Forget the Drinks
"Two Arby's gyro combo meals, complete with drinks."
"One night several years ago, I saw two women had snuck in full to-go boxes of wings, lol (laughing out loud)."
- spamgoddess
Weirdly Comforting
"Two boneless KFC buckets together with a four-pack of beer."
- Randomguy95x
Not So Sneaky
"I stuffed an 18-inch deli sandwich down the sleeve of my winter coat once. It was in the noisiest plastic packaging known to man."
"My brother was two seats over dying laughing as I ever so slowly tried to open it quietly. The sound in the quiet theater was super obvious."
- calis
That's Hardcore
"A can of uncooked corn."
- IPreferCorn
"Did you open it beforehand or what?"
- Illustrious_Bike1954
"No. You must be able to open the can with your bare hands."
- IPreferCorn
"Like Popeye opening a can of spinach."
- JaxBigSexy
What Childhood Memories Are Made Of
"Back in the early 90s, Burger King had a promotion: two burgers, two fries, two bucks. The BK was in the food court of the mall right across from the theater. My friend and I (maybe 12 at the time) smuggled them in our winter coats and feasted."
- AndShesNotEvenPretty
The Simpler Things in Life
"I packed Frankenberry and stuffed two 16-ounce bottles of milk in my girlfriend's purse. I had two bowls of cereal and it was amazing."
- r2celjazz
Dinner and a Movie
"Two instances I'm weirdly proud of (I was known among my friends as the one who could probably get anything into a movie theater, lol [laughing out loud]):"
"Taco Bell: I lined the bottom of my purse with napkins and then filled it about halfway up with the ten-count box of soft tacos from Taco Bell, then canned sodas (put in there RIGHT before going inside to not chill the tacos/heat the drinks; this is science), all topped with nachos and cinnamon twists (I brought ziplock bags and filled them when we got the food from the drive-thru)."
"Culver's: I put four pint-sized ice creams at the bottom of my purse, then a thick layer of napkins, then a giant order of fries and tenders, and then the napkins and spoons."
- TheBookishAndTheBard
The Definition of a "Good Memory"
"20+ years ago, a friend and I were sitting around the house. We decided that we really wanted to go see 'Bubba Ho-Tep' which was showing at the local indie theater that our roommate worked at."
"The only trouble was that we were in Minneapolis and there was an unseasonable early blizzard happening outside. Like whiteout conditions, and we were on foot. But we were determined and hungry so we decided we'd swing by Popeye's on the way to the theater and get some."
"Walking through the blizzard was exhausting, but the goal of fried chicken and a Bruce Campbell movie was worth the effort."
"We managed to get our chicken (a large family size portion, because why not), and then secured it under our coats for the mile-and-a-half trudge through the snow. So we're freezing cold on the outside being pelted with sheets of ice and snow, and the chicken is burning us but kept from going cold so it was a system that worked."
"We got to the theater and our roommate saw the chicken and demanded to join us, being that there was only one other person in the theater. We headed to the balcony and set up our feast and set to it."
"About 20 minutes into the movie, the one other person watching left their seat downstairs and came up to the balcony."
"'Hey, I can smell the fried chicken from down there. Uhh.. do you guys have any extra?'"
"H**l yes, we did. We gladly invited this stranger to join our chicken party and all had a terrific time watching a movie that was a little disappointing."
- tenehemia
Going to see a movie is a fun experience, but it's obviously much less fun if you're hungry.
From ice cream to tacos and sandwiches to whole chickens, these Redditors seem to have the system all figured out!