Here Are The Luxury Items That Were Commonplace 20-30 Years Ago
It's amazing to think how, as times change, so do the quality of products.
But this also includes items that were once considered commonplace that are now seen as vintage or even luxury.
For those who were around at the time when an item was first introduced, it can be surprising to see how the availability of that item changes over time, and even frustrating when it becomes increasingly expensive.
---
Redditor zombiem00se asked:
"What was normal 20 or 30 years ago, but is considered a luxury now?"
Quality Furniture
"New furniture made out of real wood."
- Juls7243
"It's legit why I started woodworking. Even my s**tty projects that I'm unhappy with are infinitely better than the junk in stores."
- leap3
Software Ownership
"I hate that everything is a subscription now. I miss being able to just straight up buy Microsoft Office. Now you need a subscription."
"There's a hidden way to buy a license, but it has very basic functionality and limited apps, so it's kinda useless."
"Even my printer needs a d**n subscription to use the ink that came with it (which I hadn't realized or I wouldn't have bought it)."
- SolusLega
Income-Rent Ratio
"The days of paying no more than 30% of your income in rent."
- newsaggregateftw
"I lived in poverty housing and this was how they determined our rent. It was 30% of mom's income, regardless of how much she was making."
"That was 20 years ago, not sure what starving kids do today."
- DaughterEarth
Constant Availability
"Not being expected to be reachable 24/7."
- Siukslinis_acc
"Yes, f**k this. I hate being bothered about work when I'm off work. I used to have a boss that expected me to answer when I wasn't at work so he would b***h and moan about it. Then I became known as the one who never answers."
- Capt_Skyhawk
Affordable Concerts
"Concert Ticket prices."
- Quality_Street_1
"Sure does seem like ticket prices went from $50 to $200 really f**king fast."
- 7eregrine
Faithful Cookware
"Household products that didn't break within the first few years of use. My grandma had the same fridge from 1993 for a good while before deciding to switch to a newer, bigger option two years ago. Yes, it broke within those two years. My mom's wedding cookware is still going strong 25 years later, but whenever she needs new pans, they start flaking Teflon into the food within a few months."
- parangolecomuna
Retirement Funds
"Retirement plan built-in to your job."
- SuvenPan
"Or just retiring in general, lol (laughing out loud)."
- Joaham1
Farmer's Markets
"Farmer's markets. You used to be able to go down and get fruit and vegetables cheaper than the grocery store. Now it seems like they charge three times more than stores do."
- jrhawk42
Available Repairs
"Being able to get things repaired instead of buying new."
- einRoboter
Right to Privacy
"Privacy used to be implicit. It was just there. You didn't have to think about it."
"Now it's explicit. You have to seek it out and take steps to ensure it remains in force."
- dsac
The Good Ole Days
"Being left the f**k alone."
"Buying something and just like, owning it."
"Playing a video game without an internet connection."
"Not having to provide your email address for every single f**king thing you do."
- El_Mariachi_Vive
Just Gaming
"I still miss the days of just putting a game in, turning it on and you go right into playing it. The game alone was the sole focus and purpose of the console. The GameCube is the last system I remember playing that had this."
- __M_E_O_W__
Bins of Photo Albums Under the Bed
"Photographs on actual photographic paper. I know it's still possible but oh so rare."
- audiofankk
High-Quality Clothing
"Good quality fabric in clothing. I have clothes from the 90s (and 80s from my mother) that still hold up today. These days, I'm lucky if my shirt isn't saggy and misshapen within a year."
- TheMadLaboratorian
FriYay and TGIF
"Being able to go out every Friday after work and being able to afford it."
- M-the-music-guy
We're always moving forward and looking forward to future advancements, but sometimes, it's nice to look back on where we've been and what we miss about the old days. Sometimes, it may even be a little sad to think of what's not available anymore, but at least we got to experience it.
What happens what the manager can't manage themselves? As these Redditors can attest, even bosses aren't immune from a good firing. From the harassing department heads to the leaders in thievery, seniority offers little protection to un-super supervisors. With delicious luck, some of these employees had a direct hand in pushing their boss over the edge. Sharpen that resume to these 42 delicious stories about workers who got their bosses fired.
Owning a home is supposed to be one of the American Dreams—but Homeowner's Associations can turn those dreams into nightmares. Whether it's a nosy neighbor or a controlling president, bad HOAS take a perfectly reasonable neighborhood and turn it into a snake pit of infighting and endless revenge. These Redditors sat back and watched it all happen.
Have you ever experienced something that felt like a "glitch in the matrix"? From slips in time to places that simply shouldn't exist, there are some moments in life that you just can't explain. These Redditors came together to share their eeriest experiences—and they're so creepy, they're impossible to forget.
Adult entertainment has seen a boom in the last few years.
And it's real work for many.
Who is anyone to judge?
Yes, it's still a taboo topic for many.
But if that is where your success lies, than who is to judge?
Redditor Isuckathis22 wondered what everyone would say if they discovered someone close was a sex worker, so they asked:
"What would your reaction be if your friend was a porn star?"
I actually have friends in the business. Doesn't change a thing for me.
Family Matters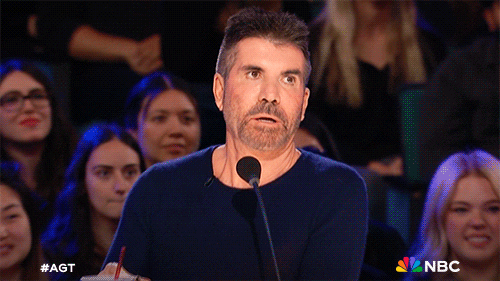 Season 18 Omg GIF by America's Got Talent
Giphy
"We found out our cousin was a porn star, my mom and aunt (both 70 at the time) asked me to google her name to see if it was true... Um, safe to day I don't google family members anymore."
andurilmat
Earnings
"Not necessarily a pornstar but I do know a couple of people that successfully out-earn me to varying degrees on OnlyFans. None of our friends really care, but we are a little jealous of the money and not having to answer to a boss."
Cadenh16
"They actually re-use old videos and pictures. I know someone who did it for a while and is now retired but they have a huge vault of videos and photos that they pay a management company to post and chat with subscribers. They just sit back and collect checks now at least $150k a year after management fees."
secretreddname
My EYES!!!
"Depends on the friend either a bleach bath for my eyes or a night of studying."
CommanderAze
"I've watched professionally produced videos of 3 girls I know IRL."
"One posted a NSFW picture on FB with a more known actress which got me wondering since she was a dancer and I knew her stage name. One was through the rumor mill and the last I just stumbled on by accident. Thankfully no eye bleach was required but the dancer made me realize some things are best left to the imagination."
liquid_acid-OG
The Day Player
"I wouldn't care."
"Source: my college best friend was never a star, but she did a few scenes, including with a famous pornstar."
"This happened nearly a decade ago. She used the money to fund her drug addiction. She is married now and is no longer involved in sex work (not that there would be anything wrong with it if she was). So no, I will not be giving more information, sorry lol."
infinite_five
Past Due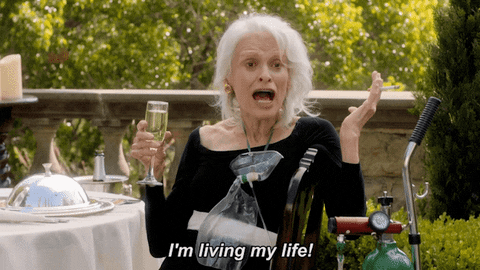 Living My Life Lol GIF by The Mick
Giphy
"I just asked her a lot of questions. (She was retired by the time I met her)."
suhkuhtuh
The topic itself fascinating.
Who wouldn't have questions?
Good for You!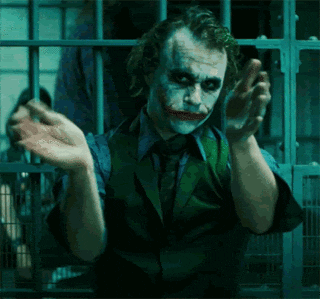 heath ledger joker GIF
Giphy
"As the Joker said, 'If you're good at something, never do it for free.'"
"But in seriousness no big deal. As long as it's consensual and they aren't being coerced into stuff, sex work is work and shouldn't be stigmatized."
cheesyoperator
NAH!!
"LMAO wouldn't necessarily call her a porn 'star' but somewhat encountered this situation. A girl I knew from when I was younger didn't really know what she wanted to do and tried becoming an influencer for a couple of years, but that didn't work. I followed her and always tried to be supportive of her doing influencing stuff because it was semi-related to the industry I'm in."
"Anyways that wasn't doing well so she decides to start an Onlyfans, she asked all her friends to subscribe and support her. It was like 5 bucks so I said alright f**k it lmao. For a while, I didn't want to even check it out because it felt weird but I did at some point sift through what she was posting but it felt so weird I was like... nah."
syntaxndsemantics
The Happy-Go-Lucky Guy
"I have a friend who's done more than one professional porno. It's been about 8 years since his last one. He received an offer from a producer shortly after we graduated high school. He claims he and the producer totally randomly connected over Snapchat. I suspect he researched the producer and reached out first."
"My friend is a good-looking guy and hasn't been shy about his manhood. He made home videos with a girl, and I believe he passed those along. The girl in his home videos did amateur porn after. When he first told me I didn't believe him. He's shown me some of his work, and frankly, I'm pretty impressed that he put himself out there. The one 'film' he showed me featured him and an actress twice our age."
"I'm jealous that he had the opportunity. I'm not sure I'm secure enough to do it myself. He made enough money to put a decent down payment on a Dodge Ram, and he stopped after his parents found out, which is hilarious to me. He was also told that if he wanted to make real money he had to switch teams."
"I asked him his thoughts on the whole process, and he basically said it was easy money and a lot of fun. He's a happy-go-lucky kind of guy. I was curious if he felt any pressure or nerves, and he said he didn't. Nowadays, he's in the trades, he's single."
newadventures96
Bad World
"I ran into a high school friend about 6 years after graduating and learned that she was doing porn. It made all the sense in the world because was always highly sexual in school and she was open and not sorry about it at all. Was nominated for a VPN award too so she was doing quality stuff, I've been told. I just asked her question after question. It's a pretty f**ked up world they live in. Wild and fun, but brainwashy and not good for the soul."
TennesseeStiffLegs
I got you!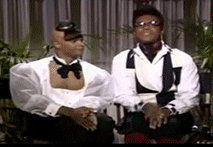 in living color GIF
Giphy
"No judgment. Earn your snaps however you want. I'd only check out their content if they're comfortable with it. I'm loyal, we're going to be friends always, now let's have drinks."
Honest_Art_3266
How people make their money is their business.
As long as no one is hurting anyone, who cares.