Lupita Nyong'o Saw 'Get Out' A Crazy Number Of Times In The Theater While Filming 'Black Panther'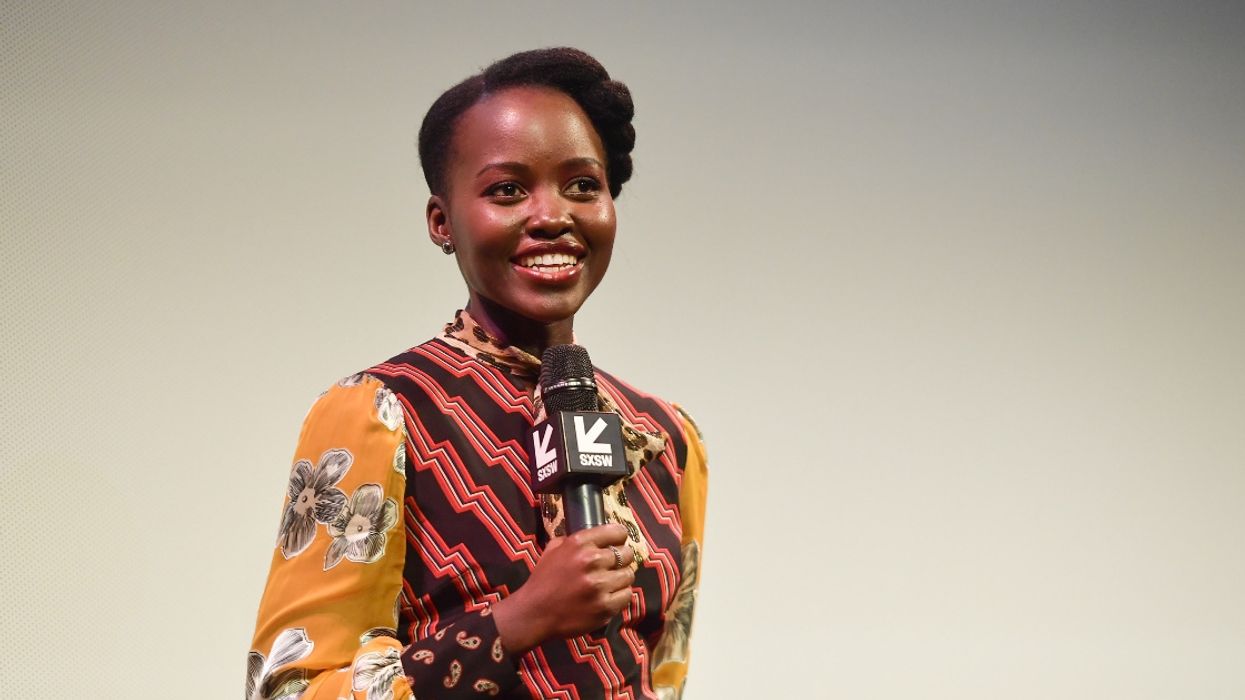 Matt Winkelmeyer/Getty Images
Lupita Nyong'o is an incredibly talented performer. That said, it apparently doesn't take much convincing to get her to agree to a movie. It only takes the name of a director.
The name of one of the biggest, rising directors having a massive debut take over the public discourse, that is.
Lupita Nyong'o only needed two words to explain why she signed on to star in "Us": Jordan Peele. https://t.co/p9nR5jl9Qy

— BuzzFeed News (@BuzzFeed News) 1552235100.0
In an interview with Buzzfeed News at SXSW over the weekend, Nyong'o spoke about her adoration for Jordan Peele's freshman film, Get Out.

She apparently enjoyed it...a LOT.
"Black Panther'was intense and time-consuming and all-encompassing. But I found time to go to the cinema five times in one month while I was working on that film to watch Get Out."
Get Out was released at the end of February, right in the middle of filming for Black Panther. She would talk about the film with her brother and friends during phone calls to dissect and discuss every detail of the movie.

So the only thing she needed to know about the new film Us was that it would be another Jordan Peele project. She was in.
The excitement for the new movie is palpable.
Supes envious of people getting to enjoy #UsMovie right now. Jordan Peele's crazy beautiful mind + Lupita Nyong'o g… https://t.co/yahM4oQrbw

— darth vader ginsburg (@darth vader ginsburg) 1552105740.0
Nobody understands how excited I am to see Jordan Peele's movie Us. He's becoming a horror genius and I'm here for it all.

— LV (@LV) 1552265848.0
Jordan Peele's new movie "Us" looks so creepy good!! Can't wait!! @JordanPeele

— Melissa Davis (@Melissa Davis) 1552279528.0
During the interview, Nyong'o talked about how scared she was reading the script.

"I read the script kind of with one eye, being like 'oh god, oh god, oh god,' and my shoulders are going up up up up up. And I finished, and was like, this is amazing."
The amazing script aside, after how much she watched Get Out, there was no way she wasn't doing this movie.
Speaking about Peele telling her more about the movie, Nyong'o said,
"He was like, 'And if you do this film, and if...' and I was just laughing, because of course I'm going to do this film!"
Which was a brilliant choice, as Us has some excellent early reviews.
Jordan Peele's "Us" is a horror masterpiece. We are witnessing the birth of our modern day Hitchcock. 20 years fro… https://t.co/C0Eagkp64I

— Clayton Davis (@Clayton Davis) 1552100588.0
SXSW 2019 Review: US Cements Jordan Peele as a Cinematic Force to Be Reckoned With https://t.co/A2u9BVqOJR @UsMovie… https://t.co/9LUxWgncdS

— Daily Dead (@Daily Dead) 1552250720.0
US #Movie Review: Another Triumph for Jordan Peele https://t.co/283YQQgqIE

— CMovie Trailer (@CMovie Trailer) 1552263300.0
"Us "First Reviews: Jordan Peele's "Get Out" Follow-Up Praised as 'a Horror Masterpiece' https://t.co/G4YLiX0r9f

— Gina Lawriw (@Gina Lawriw) 1552254010.0
Get Out not only was a pop culture phenomenon, but also made $255 million on a $4.5 million budget. The film brought Jordan Peele's horror sensibilities to the forefront of entertainment and has people excited for Us.

His follow up, Us, premiers on March 22nd, and sees Nyong'o joined with Winston Duke and Elizabeth Moss. In the film, they'll have to battle dark doppelgangers and try to survive.
"Reddit user Lexie_Mark asked: 'What's a seemingly minor decision you made that ended up having a massive impact on your life?'"
In an instant, anything can change in life.
Deciding to turn left instead of right at a traffic light can save your life -- and you may never know it.
That's why the movie "Sliding Doors" is so great.
Small choices and seemingly minor chances can shift things massively.
Redditor Lexie_Mark wanted to hear about how life can change drastically by the smallest influences, so they asked:
"What's a seemingly minor decision you made that ended up having a massive impact on your life?"
I had dinner with a guy once.
I told him a joke and let him read 5 pages of my writing.
Now I write for this website. BOOM!
Right Turn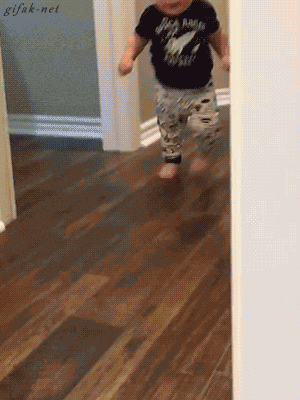 Never Mind Baby GIF
Giphy
"Turned up to a military recruiting day on the wrong weekend as a youngster. Walked into a BBQ for traumatized veterans accidentally. That changed my mind."
flecknoe
Moving on...
"I had moved countries and decided to go back home after initial plans didn't work out. Had a ticket booked, was in a hotel near the airport, and got an invite to stay with online friends for a week or so before going back. Deferred my ticket, took them up on the offer."
"Met the love of my life there- moved to his city, have a new job, new friends, new life completely."
Severn6
Hey Teach
"While I was experiencing a period of career ennui, I treated myself to taking some college classes in biology, which I had always been interested in."
"While walking in the neighborhood close to the university one day, I saw one of the professors walking down the street, contentedly eating some ice cream. I don't know what possessed me, but I actually stopped him, said hello, that I was in one of his classes, and how much I liked the course."
"I have come across many professors in such casual circumstances before and since and never had the inclination or the guts to talk to them, particularly when they are clearly just having an enjoyable moment and likely don't want to be annoyed by a random student they don't even know."
"But I talked to him, and we had such a nice chat that he invited me to come to his lab and potentially do some work there. I came by a few days later, and he asked me a few questions and then asked one of his postdocs if he'd like to have me give him some help on a project. The postdoc said yes, and within 2.5 years I had my MS in biology (advised by Dr. Professor and helped greatly by that postdoc), and I was on my way to getting my PhD.
"Now I'm the prof."
zazzlekdazzle
On the Vespa
"4 months ago I was riding my Vespa to the gym on a Saturday morning, and I was T-boned by a car pulling out of a side street. She was looking the other way to make sure the traffic was clear and didn't see me."
"I was coming from her right (in Australia, left-hand drive) and the front left of her car hit the back of my Vespa. If I had been half a second faster, I wouldn't have been hit."
"I ended up with a crushed lower left leg and foot, permanent nerve damage, and 2 weeks in hospital. Fast forward to now, and I still can't walk or move my leg and foot, I'm in unimaginable pain, and I (just today) lost my job."
"The recovery timeline is looking like 18-24 months and there's no guarantee I'll walk again."
"I was just trying to be healthy and go to the gym on a Saturday, and now my life has totally turned upside down. lol. Sigh."
ShoeAccomplished119
Swipe Right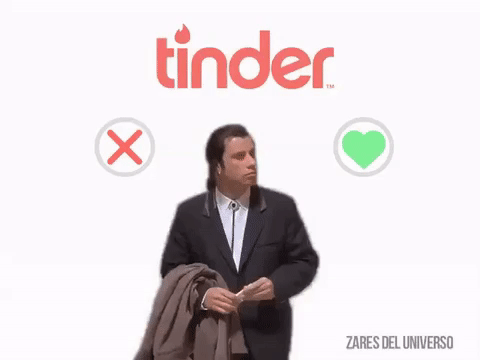 tinder GIF
Giphy
"Matched with a guy on Tinder and complained about my current job. Encouraged (and walked me through) the recruitment process for a government job and 5 years later I've had 4 promotions, earned almost twice my old salary, and have much higher job satisfaction."
​misssofifi
Maybe Tinder isn't so bad after all.
Key Strokes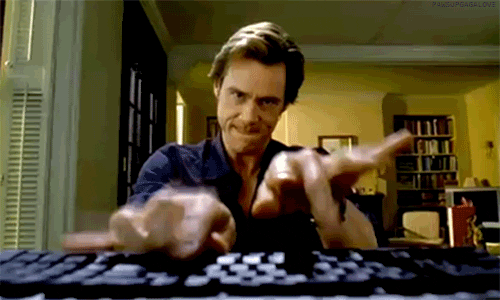 Jim Carrey Reaction GIF
Giphy
"Taking a typing class in 1974. Almost no guys took typing at my school. Made life with computers a lot easier."
A20Havoc
"Same here, it was the main reason I got a job in IT, I was able to have a lifelong career."
MyIpodStillWorks
Run
"Started running because I heard it helps with chronic tinnitus, now run 5 days a week, lost 20 kg, stopped drinking, and can sleep. It doesn't cure the tinnitus, there is no cure and probably never will be, but it made it more manageable, lowered the volume in my head, and let me sleep easier. I still have it and struggle with it sometimes, but running/exercise for me is the best way to mitigate the stress chronic tinnitus causes."
rickdangerous85
Brisbane
"Buying tickets to Guns 'N Roses. I'm from Northern Australia and went to the Brisbane show. Ended up going with an old friend who was looking for an extra roommate, moved to Brisbane, did an audio course cause I needed something to do, and ended up working in the music industry full-time. Just got off tour with Suicidal Tendencies as their backline tech and have had an incredible career so far."
Acquiesce95
No Regrets
"My current job was a throwaway application I submitted purely for interview practice. It was one of two listings I saw at once, one was quite detailed and looked really good, and the other one was a handful of vague bullet points that seemed interesting enough. The one I was hoping for never replied, the other one offered me more than the maximum salary on the ad. No regrets."
PM_me_ur_navel_girl
Forever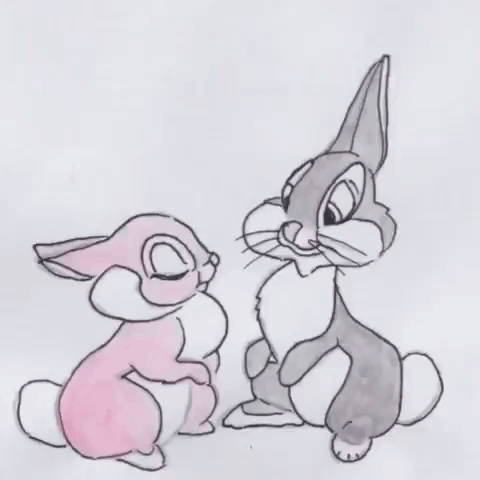 Smooch Love GIF by molehill
Giphy
"I decided to have my first ever one-night stand."
"We've been together for 12 years!"
CrabbiestAsp
"So you still haven't had a one-night stand!"
NickyDeeM
Ah, the curse of the one-night stand gone wrong.
Love is all around.
At the end of the last century DNA laboratory companies began to offer direct-to-consumer home DNA test kits.
According to The Center for Genetics and Society, as of November 2023 more than 26 million people have taken an at-home ancestry DNA test.
These tests have helped people find and reunite with long lost family members. However not all revelations were well met.
Unknown ancestry was discovered.
Infidelity and secrets and lies were also exposed by these tests which led to strife in some families.
Reddit user OmarBessa asked:
"Redditors who have gotten genetic tests, what's the weirdest thing you learnt from your DNA?"
Unexpected Ancestry
"So my dad is from the Philippines and my brothers and I all assumed our whole lives we are half Filipino and half Polish/German from my mom. Even my brothers married Filipino women and are very much into the family culture."
"Anyway I'm the only one who did the dna test and it came back we are only a 1/4 Filipino."
"There's a mix—1% Japanese, 1% South American, etc...—but the big surprise was our missing 1/4 was Iranian/Romanian."
"My brothers flat out refuse to believe it."
~ Accurate-Neck6933
"Learned that I (White) had a 100% Nigerian ancestor around 130 years ago. Now I want to dig deeper to find out who it was!"
"What's funny is that I spent a gap year in Nigeria as a teenager, and I love the culture and food and still have a lot of Nigerian friends."
"It's still a big part of my life."
~ MPD1987
Identity Confirmed
"For 29 years, it was assumed that my dad who raised me was not my biological father, that I was the product of an affair my mother was having."
"I came out with blond hair, freckles and blue eyes. A stark difference to my tanned, dark featured dad."
"My dad chose to raise me as his own anyways, refusing paternity tests. I was never made to feel like I wasn't his."
"I took 23&Me simply out of curiosity and found out that he is in fact my biological father."
"My dad has told me he didn't want to know the results either way, but I let it slip showing my sister's the app one time at dinner."
"He didn't react, but I got an extra big bear hug getting on the train to leave that night."

"It was assumed when my mom found out she was pregnant that the pregnancy was the product of the affair. My features only solidified that assumption."
"He was already raising my mom's first daughter as his own, who he'd met when she was 2 and told my mom he wanted to keep raising the kids together. They got married and he adopted her a few months after I was born."
She was also treated so much as his that I didn't even know she was adopted by him until I was a teenager."
"My parents stayed together for 14 years, and to this day are still best friends."
~ LamePennies
"As an adult, my father-in-law found out his mother was actually his grandmother and his older sister was actually his mom."
"Things were different in the late 30's."
~ CBus660R
"I think this is quite common, especially when the real mother is still very young and in school when they get pregnant."
"The grandparents will adopt the baby and say they're the mum's sister/brother, and so the mum can continue their life as normal as possible."
~ _leo1st_
Adoption Answers
"The daughter I adopted and I are actually distantly related!"
~ cherrybounce
"As an adoptee who is considering doing the DNA thing, this intrigues me."
"My brother (also adopted, not a blood related sibling to me) did the DNA thing and found his birth family! I got to meet two of his half siblings. It was fascinating seeing 'nature vs nurture' in real time."
"There were certain mannerisms, etc... that all three of them did, and then other things my brother did that are definitely from the family we were raised in."
"Really cool to watch."
~ MasterChicken52
"Not me but my grandma got a DNA test done because she was sold as a baby—this happened back in the 30s (Depression Era, USA)—and never knew her biological parents, so a family member urged her to do it so we could maybe find them."
"We found both sides—a half-sister from her bio mom and a half-brother from her bio dad."
"Although it was kinda weird to realize we have family close by (only 20 miles away in one case), it was much weirder for the bio families to discover my grandma's existence, since neither side had anything to do with the other."
"Her bio mom and bio dad seem to have crossed paths at some point in the same city. He was a married man, she was an older teen. Not sure if it was a one night stand or whatever but her bio mom was pregnant as a result of that night."
"At some point in her pregnancy, she checked into a home/hospital for pregnant unwed teen mothers (using a fake name). The bio mom was told the home would find homes for the babies, so she delivered and left."
"Bio mom went on to marry and have her own family, while bio dad likely never knew of the situation."
"As it would turn out, the home was not adopting out babies, rather selling them. Since my grandma was blonde and blue eyed she was bought quickly for a higher price by a woman."
"My grandma didn't know until her teens that she was sold."
~ very_bored_panda
"My grandparents—they were married at the time—had a biological son they gave up for adoption before my mother was born and never told any of us about."
"Turns out some of the extended family knew my grandma had been pregnant before my mom but kept it a secret."
~ Academic_Smell
"If it was during the great depression in the US it was sadly something that happened. Not even just with babies."
"Some families had to give away their children or some of their children (I can't imagine the trauma for everyone involved) because they couldn't afford to feed themselves, let alone a child."
"My husband's grandmother told me about family members she knew who had to find new families for their children or even send them to live in an orphanage where they would at least be fed.
"Sometimes they were able to get the kids back after finances improved but not always."
~ EthelMaePotterMertz
Infidelity Exposed
"My ancestry is exactly what I grew up being told, I have several family members who were really into genealogy".
"But I found out I have a first cousin we didn't know existed."
"Apparently, my uncle had gotten married and had a son no one knew about when he was 19 and stationed across the country that he bailed on."
~ nelsonalgrencametome
"Ends up my bio dad was quite the dabbler."
"None of his relatives were surprised I existed, just that I was the only stray kid that did (so far). I keep an eye on my results for any other mystery siblings!"
"I told my new half siblings if I ever went to a family reunion I'd show up in a shirt that said 'Spare Parts' or 'I'm your plot twist'."
~ Catlore
Solving Unsolved Mysteries
"I had the same suspicions when I took my test. Turns out it was my grandmother instead with the secret babies she put up for adoption."
"Didn't find out until 6 years after she passed away so we're never getting answers as to what happened."
"Also got a surprise contact by the police, as I was a high match to a John Doe that was found drowned on the shores of Lake Superior in 1991."
"That was a fun family tree rabbit hole to dive down. Turned out to be a half 1st cousin from my grandmother's firstborn."
"The local police were great about informing me and communicating. The case was assigned to them by the provincial police who were clearing out thousands of cold cases."
"I was also very excited to assist because I'd done a rather in-depth family tree about a decade prior."
"They have a team of forensic genealogists, most of them on a volunteer basis, and they were incredibly good at finding information. A lot of it was birth/marriage records and working off random dna matches to try and figure out where the Doe related to the match."
"In my case, I was a 422cm match to the deceased so we looked from my maternal great-grandparents on down."
"I assisted myself on a couple of cases afterwards, all just unidentified bodies found in water or bush, nothing criminal that would require clearance."
"To be honest, I felt a little morbid because of how interested I was in the process. I had to temper my enthusiasm when responding to the police initially."
I didn't know the person, I had zero attachment to them and it was more of a scientific interest."
"It wasn't until weeks later when I realized how close of a relation it was that it hit me. That plus he was likely murdered made me feel bad about my earlier enthusiasm."
"But in the cases I volunteered on, those people were loved and missed."
"One fella was a cousin of a beloved NHL enforcer that passed away a year before and I recognized the names of the immediate family we had to contact. They still had Facebook groups dedicated to searching for him with posts until the day before we contacted them."
"I'm sure there's a relief at having answers but grief at the loss being confirmed."
~ Jrewy
More and more people are exploring their roots through DNA testing.
Have you taken a test? What was your DNA revelation?
Content Warning: Discussions of Addiction
We've all heard of strange, inedible things that people have made a habit of eating, like paper or glue. Unfortunately, there are instances where eating these things works more like an addiction than a dietary choice.
There are a lot of other things that people might become addicted to, too, that have nothing to do with food, but which also are not the usual culprits for addiction.
If someone that we know is addicted to something unusual and isn't hiding it the same way that someone addicted to drugs might, it can be a really strange experience to witness.
Curious about others' experiences, Redditor JARClol asked:
"What is the weirdest thing you are or saw someone addicted to?"
Packing Peanuts
"I used to know a girl who was addicted to eating those little polystyrene chips that are used for packaging."
"She always had a bag of them with her. The noise she made when she was munching on them used to set my teeth on edge."
- -Some__Random-
"Don't tell her about the biodegradable ones (which actually taste nutty)."
- Hardwarestore_Senpai
A Hairy Situation
"A roommate in college was addicted to hair. She collected hair and made hair people. She would use the community vacuum cleaner, take out the hair, wash it, and make hair people."
"She would also go to salons asking for the cut hair 'for her family's garden' and then proceed to make hair people."
"She had hundreds of them with names and stories about them."
"I kept my hairbrush locked up after it was cleaned out the first time."
- bzsbal
Pen and Ink
"Eating markers, like the tube of it. Inside the casing. I told his mother and her reply was, 'Oh, he's doing it again,' like... Again? Toxic ink? Again? I don't mean licking it. I mean chewing. Black ink in saliva and swallowing the ink-soaked sponge."
- Jazzlike_Grab_7228
"I knew a dude in high school who ate the ink from pens. Every class, gnawing on a pen, eventually breaking it open then sucking on it like a straw. He regularly would be drooling ink. I left that school sophomore year, and I wonder whatever happened to Abe."
- throwawaydbagain
"Abe? Was his last name LINKoln?"
- GetaGoodLookCostanza
The Strawberry Milk Fan
"I used to work with a girl who would just chug liters of strawberry milk. Every time I went to the toilet after her it stank of milk. She was eventually diagnosed with Type-Two Diabetes and gave up the milk… briefly."
- lifesyndromes
"Yeah, I'm not surprised. I'm Type-Two, and strawberry milk usually has more sugar in it than chocolate milk. The smaller-sized cartons you get at lunch usually have 22 to 40 grams of sugar in them and a s**tton of sodium (no, I'm not joking), so a liter would have hundreds of grams in it."
"I got it after 23 years of poor choices and family medical history. She got it by decimating her pancreas and s**tting a machine gun."
"And you said briefly, meaning she's probably worse off. Like, I still have sugar, but I try and have less of it. I f**k up a lot because it's hard, but f**k, if she went back to drinking liters of it, I wouldn't be surprised if she's had some other issues."
- JediBoJediPrime29
Just a Taste
"My best friend used to eat fabric softener in high school. She wouldn't have huge mouthfuls or gulps; she would take just enough to coat her tongue."
"She would keep bottles of it hidden around her room so she could have a taste whenever the mood struck her. I love her to death, but she's a strange one, lol (laughing out loud)."
- officiallyedgy
Weren't We All?
"I used to be addicted to Candy Crush back in the day. After running out of five lives, I couldn't wait for them to be available so I would forward my clock just to be able to play. My phone was set to the year 2030ish by the time I stopped playing."
- moolucifer
"Wow. You time traveled. That's a loophole though, isn't it? You never had to pay for fake things."
- Hardwarestore_Senpai
Just After a Few Beers
"Not so much addicted but I had a friend in college that would huff the fluid in his zippo lighter when he was really drunk."
"Treavor wasn't allowed to have his lighter after a few beers."
- shavemejesus
Albuterol Tremors
​"I had a good friend in high school who had asthma who'd take hits off his inhaler, all day long. We'd be talking and he'd just casually whip it out whenever and take a hit. Ended up going to bed a couple of years after we graduated and never woke up."
- Magormgo
"I'm sorry. He probably f**ked his heart up. I hate taking my inhaler. It makes my heart race and makes me shake and feel like s**t."
- Weeniebuttcorgo
"Growing up, I used to take two Albuterol vials in my slow, old 90s nebulizer during asthma episodes. That thing was a TANK."
"I got a brand-spankin' new travel nebulizer in college and remember that first time I used two vials with it. I thought I was having a heart attack. That thing is POWERFUL and I wasn't expecting it. Two vials were far too strong and had me shaking for over an hour."
"I still have it to this day, and when I take it once a year or so for a flare-up, even one vial still makes me shake a bit."
- HorseGirl667
The Truth Behind the Problem
"I visited Nairobi for work around 2000 and the street kids all walked around with a small bottle of glue stuck to their upper lip so they were basically sniffing glue continually. It was extremely sad."
- Pretty-Balance-Sheet
"Probably something similar here in the Philippines. Homeless street kids sniff a plastic bag with a bit of contact cement in it to get rid of/to numb the hunger sensation. Not an addiction but a survival tactic… in my opinion."
- cssndrsrno
"Same in Zambian. Not stuck to their lip but carried and sniffed when needed. It was apparently to numb the body from feeling the cold in winter. Painfully sad."
- iron-clad-underwear
Never Underestimate Soda
"My first-ever girlfriend was genuinely addicted to Coca-Cola (self-admitted). She would have a glass as soon as she woke up and drink it all day."
"The one or two times I was there when her family had run out of it, she was irritable, anxious, and so grumpy until she was able to get down to the store to buy more."
"Strangely, it wasn't even the caffeine or sugar she was addicted to, because having a coffee or a different type of soda wasn't enough to ease her withdrawal symptoms."
- SheAlwaysHasMyHeart
"I had a friend who slept with a cooler of Diet Pepsi next to the bed. He had a large Slurpee cup that was always full, no matter where he was."
"We did a five-day offshore fishing trip. He ran out late on day four."
"As we pulled the boat into the dock, he literally ran and jumped onto the dock and raced to the soda machine at the far end."
- LongJumping_Local910
That's One Way to Use It
"My Spanish teacher was addicted to Vix VapoRub! Not to use it traditionally, though."
"She was eating it."
"Apparently, she knows that it's not a secret, because she ate it using a tongue depressor right in front of us, during the first week of school. I guess she figured we couldn't poke fun at her if she owned it."
"She literally demonstrated! She said her grandfather taught her and she likes the consistency/overwhelming scent."
"I can't imagine it's good for her."
- meg6ust6ala6titons
Live to Game
"Rocket League. I'm not even joking. The guy was in his 20s and playing up to eight hours a day."
"He used to be super social and became a hermit pretty much for seven years. He would pretend to be sick at work so he could play three days straight."
"He lost his whole social life. He spent New Year's every one of those years sitting in a dark room with windows covered, playing that game."
"I tried to get him to stop but never worked."
- IMNO-LEGEND
Ice Chewing
"I used to be addicted to chewing on ice, or maybe obsessed. I would bring a cup full of crushed ice with me everywhere. When I went to the beach, I would just bring a bag of ice from the gas station and sit and eat it."
"I stopped for ages and then became temporarily obsessed again during one of my pregnancies. I was checked for vitamin deficiencies both times but nothing came up."
- mistyoceania
The Use of Chapstick
"I'm addicted to chapstick. I can't go more than three hours without applying it."
"I think my lips are relying on the chapstick now because they get dry so quickly. And it feels like nails on a chalkboard when they do, I can't focus on anything else besides my lips being dry until I get some chapstick, lol (laughing out loud)."
- ComprehensivePie8809
"Here's a pro tip someone told me: before you put chapstick on wet your lips so there's actual moisture to lock in."
"I also find Vaseline is way cheaper and way more effective. I use it once in the morning and once before bed and I've gotten chapped lips like five times in the last seven years."
- sadkrampus
An Interesting Choice!
"Judge Judy. And it was me. My boyfriend introduced me to the show in my mid-thirties and I binged it on YouTube, listening to it whilst working in our warehouse/driving/cleaning/anything."
"Six years later, if I have a task that I really need to get into productive mode for, I put her on and my brain shifts gears."
"At one point, it felt weird to work without her voice in the background yelling at people. She's like my white noise. She's my default soundtrack."
- Fuzeillear
These accounts were honestly fascinating, and in some causes haunting, to read.
It just goes to show that, first of all, we all like different things, and second of all, you never know what is going to qualify as "too much of a good thing" for one person compared to someone else.
Those who work in different fields all have their respective anecdotes that are sure to keep listeners engaged.
But certain jobs that keep employees away from land are sure to have the most intriguing stories to share.
Seafarers shared their unique experiences bordering on hair-raising phenomena when Redditor tylo144 asked:

"For those who have careers that keep them out at sea for long periods of time, what is the creepiest thing you've seen out in the water?"
Mariners shared their wildest stories from their time out at sea.
Fierce Gale
"Not so much what I saw but what I experienced. I was once underway in the Gulf of Alaska during a November gale. Waves were up to 35 feet with some rollers hitting 45. An uncommon occurrence on the diesel electric ship I was on was a cyclo-converter tripping. When this happened the ship would temporarily completely lose power and propulsion until some electricians could reset everything. This happened during that gale. I simply can't explain how strange it is for the boat you're on to all of a sudden go so quiet, that you can clearly hear waves slapping the ship and metal bending and flexing. Knowing you're completely at the mercy of the sea. Knowing that if the ship lost its bearing and went beam to there was a real possibility of capsizing. It's easy to forget when you're at sea that the only thing keeping you alive is a bunch of steel welded together. At that moment I was fully aware and it humbled me. Thankfully we trained frequently for this and had everything fired back up relatively quickly."
"Another time I recall was when the ship took a rogue wave. They are absolutely real and I believe they account for a massive number of shipwrecks. It was late at night and I was on the bridge. We were passing through a storm and we're taking the waves off the bow with no visibility. As the ship moves there's normally a pretty standard pattern. You ride up a wave for a bit and then you fall down the wave for a bit. Well we started riding up a wave and got to the point where we should have been starting or ride down…but we just kept climbing and climbing. And then it happened. We started our ride down the back of this massive wave. All of us braced ourselves and tried to find something to hold on to but we all fell to the deck any way. Anything that wasn't secured for sea fell down all around us. Manuals, tables, computers, printers, you name it. Our captain who was sleeping called up to the bridge asking if we hit something. It woke the entire crew up. Rogue waves are real, and they're terrifying. I can't imagine being in a smaller boat or taking one of them broadside."
– red_pimp69
Series Of Bizarre Events
"I was in the US Navy for about 10 years, and have 10s of thousands of miles at sea in an aircraft carrier. Countless nights on the flight deck in the middle of the night and middle of the ocean..."
"Creepiest: A HUGE patch of the ocean glowing. Like nuclear waste in the Simpsons glowing. I've seen bioluminescent algae of a few kinds and this was nothing like it. I've never seen anything like it before or since."
"Weirdest thing: hundreds of mile out to sea from land and there was a MASSIVE fire on the water. It was like the top of a gas refinery, but on the water with nothing under it but water. Flame going a few stories into the air."
"Funniest: 2 flying fish collide mid-air. I was smoking when we were in the Persian Gulf and saw the fish fly from a pretty far distance towards each other. I remember thinking 'there's no f'kin way they're going to hit' them SPLAT SPLASH! I was in tears laughing but no one saw it. Everyone just thought I was a weirdo, but I got to see a miracle of nature lol"
– BBQQA

Lone Yacht
"Some 20 years ago..."
"On the MV Explorer (since sunk) down near the Antarctic circle, sailing around the 'bergs and occasionally making landfall..."
"We rounded into a small bay area, and there, amongst the ice and coast was an unmarked sailing yacht. Which is odd as generally yachts have some identifying markings on them."
"To add to it, they didn't respond to any radio contact, and whilst I wasn't privy to the conversation (and it was a long time ago), some crew went across via Zodiac and were refused boarding."
"So basically a yacht, not a particularly large one, that was unmarked was hanging around in the inhospitable waters of the Antarctic and didn't want any help or contact."
"Proper weird."
– ThanklessTask

These Redditors have fearlessly plunged into darkness.
Dark Dive
"I used to be an oilfield diver in the Gulf of Mexico. I'd say about 80% of the dives I logged were at night. Mostly 500 ft and under DSV's."
"It's very eerie feeling sitting on the downline doing in water decompression in the middle of night. I'd always ask topside to turn off my headlight."
"Like a worm on a hook. Just bobbing in the darkness."
– Comrade_Fuzzybottoms
A Dark Calm
"Not even nearly as extreme as your story but it evoked a memory, I did a scuba diving open water course and then did the advanced course which included a night dive in a freshwater lake."
"I was only 5m underwater, pitch black darkness with two other guys, we were on a platform and we could either face the dam wall or the open water, and I turned to the open water while the other guys were behind me, I turned off my light (we did have little lights on our backs)"
"Just the deepest, calmest dark I've ever felt and seen. Not a single source of light anywhere, just immense darkness. Still remember that feeling and it was like 15 years ago"
– circleinsidecircle

Things get more interesting.
Water Glow
"The bioluminescent animals (or whatever they are) in the water is pretty amazing. Our toilet would fill up with seawater and if you took a piss in it in the middle of the night it would agitate the water and it would glow sometimes."
– Tub-a-guts

"Ominous Red Snow Angel"

"Always love the bio-luminescence flickering around the hull at night. They're almost like a cushion of little stars guiding you safely along. On those really dark, moonless nights, I'd almost beg for them to arrive."
"I sailed 70ft yacht around the world a few years back. Southern Ocean, Cape Horn, Good Hope, Roaring Forties, Furious Fifties, two equatorial crossings; the full deal. Plenty of terrifying moments, boring moments, funny moments and beautiful moments."
"A creepy moment that is burned into my memory involved a near catastrophe halfway between NZ and Cape Horn. We ended up hitting really bad weather and absolutely huge seas - 50ft swells with massive troughs in between. We were running with the swells for days as they grew, skidding down them like a bloated surfboard, always worrying that the next wave would break behind us and roll us over."
"At night it's pitch black down there in bad weather - the sky and sea just form a huge black mass. The most terrifying thing is the sound of an invisible wave breaking behind you. At night, you run red light to preserve night vision, so there's basically just an eerie red glow emanating from below deck."
"At about two in the morning, I was at the helm when a monster wave broke directly over the back of us without a seconds warning. Time slowed down like it does in those moments, and the last thing I saw was my own silhouette in the wall of water, lit up like an ominous red snow angel - and then nothing but cold blackness as the boat sunk into the sea."
"Fortunately, she popped straight back up like a cork after a few eternal seconds - almost like a submarine surfacing - and we were still in one piece. Still cant forget that glowing red apparition of myself though. The memory of it has woken me up in a cold sweat more than once."
– Le_Rat_Mort
Coming Up For Air
"Somewhere in the Atlantic, nice cold as f**k night, decided to step out and look at stars. About ten minutes on and a boats mast pops up, sits there a few minutes and then back under. No alarms, nothing. Just some sub boys getting a bit of late night o2 in the middle of nowhere next to some friends."
– MyMomsSecondSon

When I worked on cruise ships, I was always captivated by the green flash on the horizon.
The optical phenomenon occurs just as the sun goes down or before sunrise, with the tip of the sun barely visible.
It emits a flash of green light that I found absolutely thrilling to witness every time.
It's not necessarily creepy, but still a wonder for sure.