"People who've hosted or been to parties that have gone horribly wrong, what happened and why?" –– This was today's burning question from Redditor alfie_ukcreeper, who reminded us how even the most innocent events can go from zero to 60 in a few seconds flat... and for all the wrong reasons.
Think of the last party you went to that went off the rails. You probably wouldn't want to repeat that, right? Now imagine something worse!
---
"In high school..."
In high school there was this house party where the house was completely empty. No furniture, nothing on the walls, and the fridge and cabinets were all chained shut.
Word spread that the house was vacant, and it didn't actually belong to anyone, so people started trashing the place.
People were putting out cigarettes on the carpet, writing on the walls, just complete disregard for who might be responsible for everything.
It turned out one of the kids actually lived there, and he had moved everything into the bedrooms as a precaution. His genius idea ended up working against him. I never knew who the kid was, or even met him for that matter. This was just the story I heard a few days later.
"She invited..."
My sister's 11th birthday party.
She invited all the kids in her class for a typical house birthday party. My parents had their hands full with kids running all over the house. While they were inside trying to kick hide and seek kids out of their bedroom, One boy had confessed his love to one of the girls. She rejected him, so his reaction was to threaten to hang himself. Our swing set outside used to have a tire swing, but the tire was gone leaving only the rope.

My parents heard frantic screeching and girls sprinting through the house crying. They looked out in the back yard and this boy had the rope tied around his neck and he was standing on the swing set. They ran outside and took the rope off his neck and called his parents.
My Dad then had to drive down the road looking for all the freak out kids that just booked it straight outta the house. They called all the parents to come pick up their kids early.
"Dad worked security..."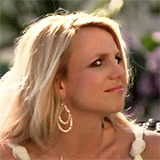 Giphy
Dad worked security for several college apartment complexes years ago. Apparently someone thought it would be a great idea to have a house party in one of these apartments. They ended up having so many people in the apartment that the floor collapsed. Few people were injured and several people were out of a home for quite some time. My dad got a call the next day from his company wanting him to work the building to keep people out of the area.
"A couple of friends..."
A couple of friends in high school organized a party in a small house that one guy's parents had on their lot and rented out for events. We had had a lame meetup a few days before where almost nobody showed up so in order for this to not happen again everyone was told to just bring everyone along. So people brought friends who brought friends who brought friends and suddenly we were surrounded by a whole lot of people nobody knew and chaos broke out. Some of these seemed like rather unpleasant people so we locked the building and told people to get in in an organized manner or leave. So people started spraying the building, stealing stuff, breaking a window, breaking in through a kitchen window and stepping on the stove damaging it as well, clogging toilets, ...
We had to call the police to kick them out but everyone bailed before they came. So we filed reports for the happenings, smoked one, slept for a few hours and then spent the morning cleaning up the mess and trying to scrape the graffiti from the walls with little success... there was a kid's birthday party scheduled to take place in the house right that day....
"Luckily..."
Friend's house party where they accidentally served an underage neighbor, who got so wasted he fell backwards off a balcony onto the sidewalk and knocked himself out. Ambulance and police called. All the people at the party helped hide the booze, started eating to sober up, etc. We were laying out playing cards when the cops showed up to question everyone. (Holiday party, took a LONG time for the police to show up. The paramedics already had him backboarded and loaded onto the ambulance when they finally rolled up.)
Luckily, the injured neighbor's roommate showed up about that time and admitted his roommate had come home from work already drinking and they'd gotten in an argument over it, so he'd told him to GTFU for the night. The cops didn't fine my friend over it on the assumption neighbor was already drunk when he saw the party and walked in.
TBF, we'd all talked to the dude at some point and he was pretty out of it right from the jump, and none of us had any idea he was only 19. He looked a lot older. But still, I have never sobered up as fast as I did that night.
"There were only 4 bottles..."
They were only 4 bottles of alcohol for 40 people, the mother of the house discovered that we were drinking and started yelling at her daughter in front of all of us, one girl puked the floor after drinking pure vodka, all the people went to their houses at three o'clock and my best friend got drunk and tried to kiss me. Pretty good birthday party for me.
"My couch..."
My couch was set on fire and thrown off the second floor deck.
"Hosted a massive high school party..."
Hosted a massive high school party after a huge win for our school's football team just in the instance that it started to rain.
Needless to say, my house was loaded with people. Went downstairs to checkout the crowd down there...
Well, what do stupid high school students do when they can't find a beer opener?... Find something that will open it
That thing happened to be my family's kitchen Marble counter top. People were taking their bottles and prying off the lids on the edge of the counter.
CHIPPING OFF PIECES IN THE PROGRESS... needless to say, my dad was fucking angry when they came home the next day.
I was grounded for a long ass time and I had to pay for the replacement from my grocery-boy salary.
"There was more..."
New years party at a friend's place that I was helping co-host. Here's some highlights.
Someone got stuck in the bathroom. Had to have an elaborate heist scene with funneling him tools to unscrew the burglar bars over the window to escape.
Someone took a crap in the bathroom. Sounds fine. They missed the toilet. Was in the middle of the room. Didn't have proper tools to clean it. Ended up scooping it up with a pad some girl has left on the window sill.
Had to break up a fight with people literally smashing furniture over each other.
Watched a beautiful scene where a guy tried to go down a spiral staircase with a stone balustrade, but was so wasted he fell into, and through it, taking down the (rather old) pillars and going into the bush next to them. Some girl saw it happen, leaned over to give him a hand out. He grabbed her hand, she saw who it was, said ew, and straight dropped his butt back in the bush and walked off.
Had my voice box broken/cracked in a freak trampoline accident.
There was more, but this was a while ago. Mostly a fun evening anyway.
"Bunch of drunk people..."
Bunch of drunk people trying to see who could pee the farthest of the balcony. Next door neighbor opened the window as they tried to figure out why it was raining and got hit.