Reddit user thespacecowboyy asked: 'What was a brilliant idea but poorly executed?'
The key to being a successful entrepreneur is having one brilliant idea.
A catalyst to spark inspiration and creativity, something you know that everyone in the world will want, that corporations will try to buy, and competitors will try to mimic.
Of course, the other key to being a successful entrepreneur is having that idea successfully executed.
No matter how brilliant your idea was, if it falls short on execution even the tiniest bit, then its chances of success are all but doomed to failure.
Redditor thespacecowboyy was curious to hear all the inventions and concepts that might have been triumphant were it not for their poor execution, leading them to ask:
"What was a brilliant idea but poorly executed?"
$10 A Month For $4 Thousand Worth Of Movie Tickets... How Could It Go Wrong?
"Moviepass, i.e. a monthly subscription service to see as many movies as you want for a flat fee."
"The core concept is actually solid."
"The big risk with unlimited subscriptions is induced demand, where people consume more of your product because their unit price drops."
"Movie theaters are mostly fixed costs, however, they don't really care about induced demand outside of opening weekend for big blockbusters (which you can make special rules about)."
"As long as a movie isn't sold out, you'd basically take any amount of money for the empty seats."
"Even if someone sees ten movies in a month, you're still probably making money even if you only charged them two movie's worth, and that's before potential concession sales."
"That said, the theaters have to be on board, and Moviepass launched without first getting them to agree to such a system."
"Instead, Moviepass had to pay full price to the theaters for every single movie seen."
"Their prices were not fixed, and as a result the induced demand absolutely crushed them."- Notmiefault
Microsoft Clearly Didn't Read The Book Of Genesis...

"Microsoft Zune."- TheDadaMax
"Great product, poorly marketed."
"But it was (imo) vastly superior to the iPod."- EnigmaCA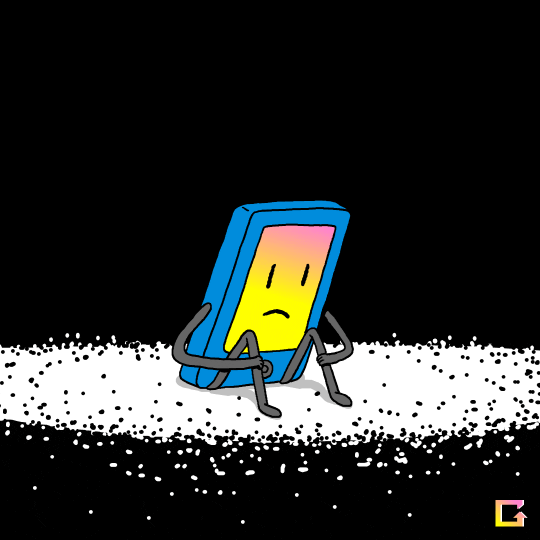 technology rip GIF by gifnews
Giphy
So, So, Sad...
"Recycling."
"I wish it was great everywhere."- Glitchykins8
Biking Without The Peddling

"The Segway."
"It was hailed as what the car was to the horse and buggy."
"Built by a famous inventor it never took off."
"One of the most hyped inventions of all time."- Swimming_Stop5723
Way Too Soon... (On So Many Levels)
"Selling tickets to dive in a sub to see the Titanic."- nullrecord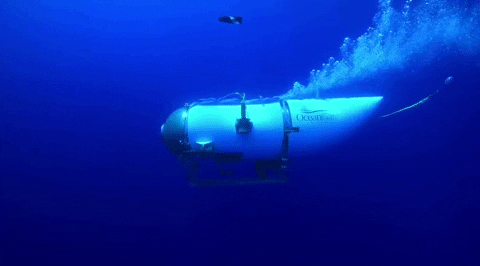 Titan Submarine GIF by GIPHY News
Giphy
Not The Right Prescription

"Google Glass."
"I remember when people were talking about how it was gonna be the next 'big thing' and it failed."- LouisTheFox
When You Can't Help But Miss Used Car Salesmen...
"Carvana."
"Loved the idea of putting more control of the car-buying experience back in the hands of the buyer but myself and my wife both had a harrowing experience buying through them and their 'hassle-free' return process was absolutely riddled with hassles."- Grand-wazoo
Yeah...
"Public transit in the United States."- takescoffeeblack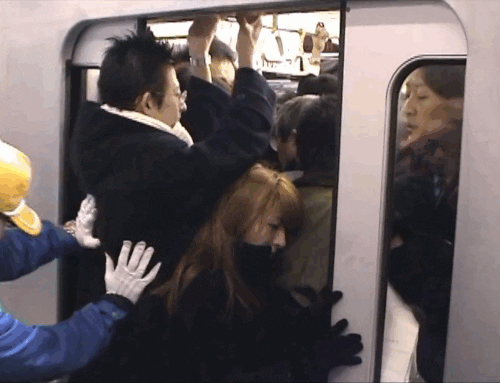 train help GIF
Giphy
It Literally Had People Seeing Red...
"Nintendo's Virtual Boy."- TailsxCream4Eva
"Nintendo's Power Glove."- mezz7778
"RoB the Robot."- DiscussionLoose8390
One Of Many Failed Ideas In US Education
"I think No Child Left Behind was a good concept."
"But basing school funding on standardized tests just crushed anything good out of it— the rich schools with funding for equipment and higher-end teachers got more money, and the schools that needed financial help got probation and threats of funding withdrawal."
"As a former teacher, I loved the idea that a kid could move to another school mid-semester and be learning the same concept in each subject as the school they left, but instead any kid who wasn't immediately grasping concepts was forced to fail upwards."
"Failing upwards hurts all of us."- bp_516
Ha!
"Fyre Festival."- Old_Army90
"I've always thought that it could have worked if it had been planned years in advance."
"I have to admit, the idea of a music festival on a Caribbean island still intrigues me."
"The problem is that the island location alone presents major logistical hurdles."
"By definition, everything on an island is harder to acquire, from food to land."
"Add to that the issues of promised catered meals and guaranteed luxury lodging and you have serious mountains to climb to pull off the festival."
"With enough lead time to construct the bungalows and hire enough food services to prepare the meals, it is feasible, but trying to pull it off in a few months time made it impossible."
"Sure, Woodstock '69 was planned in less than a year, but festival attendees weren't promised lodging and food."
"They knew they'd be camping and would have to get their own provisions."
"Even then, there were logistical hurdles, such as the New York State Thruway succumbing to complete gridlock."
"Still, as far as festivals go, it was a relatively simple set-up."
"A better approach would have been for Fyre, the music booking app company behind the festival, to start small, such as on a beach somewhere with no inclusion of lodging or catering in the ticket packages."
"Concertgoers would know what to expect, and the festival would have been a lot more successful."
"If Fyre had done that for a few years, they would have built trust in their name brand, so when the time came for an actual festival on an island, Fyre Festival could have booked enough contractors to build lodging and hired enough vendors to make food for the whole weekend."
"Unfortunately, Billy McFarland's hubris was enough that he wanted to skip ahead of the build up and go straight for the opulent."- Brunt-FCA-285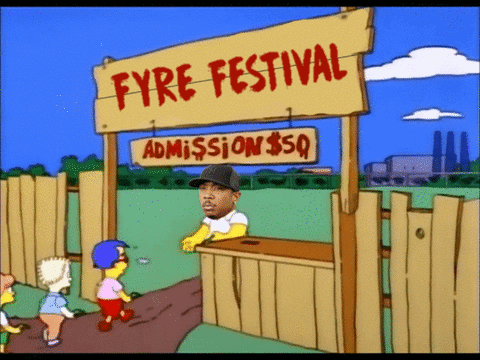 ja rule fyre festival GIF
Giphy
More Like Great Leap Backwards...
"China's Great Leap Forward."
"The idea was to improve the country, but it ended with one of the worst man-made natural disasters in history."- Kartoffelkamm
While a good idea always requires imagination, we must also remember it's very easy for our imaginations to get the better of us.
Reality often has a way of bringing us back down to Earth and making us realize what looks good on paper doesn't always deliver.
(But seriously... who actually thought the Fyre Festival was going to work?)
Prices have gotten out of control on too many things. Did anyone ever think eggs would cost more than a college education?
Whenever people are in times of financial peril, the first thing we do is budget.

And what is number one on slimming the budget?
Food.
Well, after cable and entertainment.
How do we make a dollar last when it comes to the daily menu?
There are many ways and tricks of the trade.
College students are well-educated on this issue.
Long nights of study and months and months of Ramen can be the key to a successful college career.
There are the basics in budget cuisine, but people have gotten creative over time.
It doesn't have to be the end of our taste buds.
Redditor FIeshEatingPineappIe wanted to hear about what everyone has found appetizing when eating on a budget, so they asked:
"What cheap meals helped you save money through tough times?"
Bonkers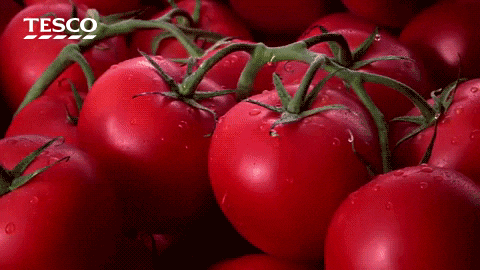 Hungry Food GIF by Tesco
Giphy
"I managed to grow a pile of tomatoes last season (I only had 2 plants but they went bonkers) so cooked the majority of them up into spaghetti sauce and froze it. I'm still eating through it."
WaluigisFacialHair
Basics
"Ramen. PB&J sandwiches. Spam rice and eggs. Stewed/roasted chicken leg quarters with root vegetables. Learning how to bake sucked at first but it's really cost-effective money-wise cooking from scratch. Lately, I've been roasting/braising a full pork shoulder (I stock up when it's on sale)."
"Shred and freeze what I can't eat quickly. works really well with rice and beans (roll it up in a tortilla you got yourself a burrito. Put in ramen with an egg. Or with some stir-fried veggies with soy sauce and rice. Or as a gravy with pasta. It's really versatile."
aznkidjoey
Write this Down
"Lentil soup. A bag of dried lentils costs like a buck at a cheap grocery store and will cook you like three very filling meals worth of lentil soup. Unlike most dried legumes, they cook for 30-40 minutes of boiling. And pretty much any savory vegetable or cheese will go well with it."
"There are many ways to spice it. My favorite simple, ultra-cheap way is like 1 cup of dried lentils boiled until cooked and water is sufficiently absorbed, 1 tsp each curry, garlic, and onion powder, a finely cut carrot, a tsp of vinegar or a dash of lemon, and a Tbsp of parmesan cheese. That's like a 50-cent meal that's very high in protein, fiber, and vitamins."
"The carbs are also slow burning, low glycemic-load, complex carbs. If you wanna get fancier use fresh garlic and onion and add some herbs and feta cheese. The hot sauce works amazing with it too. Never hurts to add a can of diced tomatoes either. If you do that though you don't really need the vinegar/lemon."
Yak-F**ker-5000
Under $10
"Spaghetti. My mother would be able to feed all of us for under $10. Pasta, cheaper grade prepackaged beef and a jar of sauce. On really tight days, she'd just cook straight pasta and mix in some garlic and that powdered Parmesan cheese."
"So when I grew up and was trying to save money, I did the same. Pasta sauce freezes very well. I would make a huge pot of sauce and freeze it in bags and then I'd just have to cook single portions of pasta which cost next to nothing."
I_like_Birds56
All. The. Time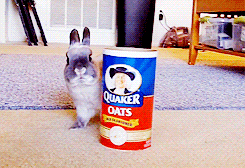 rabbit eating GIF
Giphy
"Oatmeal all day every day."
Klappersten
"I recently discovered savory oats and it was life-changing. I'm not a fan of sweet breakfasts but wanted to eat more oats. It's comfort food for me now."
BeagleGal39
Oatmeal is not just cheap but nutritious.
And it's surprisingly filling.
And a bit of Grog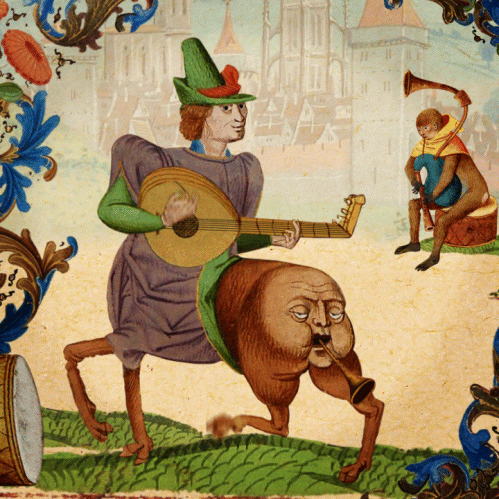 middle ages fun GIF by Kajetan Obarski
Giphy
"Bread, apples, and cheese. You feel like you're in a medieval movie or something and you can supplement with a bowl of hearty soup or stew."
Early_Yesterday_6819
Stretch it Out
"Rice with seared cabbage and a fried egg. I slice it pretty thin and throw it in a ripping hot pan with a touch of oil. It should get slightly charred but still be crunchy."
DruidicBoogaloo
"Love seared cabbage. A sprinkle of sugar improves the flavor and takes away some of the cabbagey smell. Whatever you're eating, I promise seared cabbage tastes good either in it or beside it. Great way to stretch a meal."
notreallylucy
"Half an onion and a slice of chopped bacon with half or a quarter head of cabbage all fried up in a wok or a CI pan is an amazing meal or side and cost practically pennies."
edthach
All for a Dollar
"In college, I ate peanut butter on toast for breakfast and .99$ bean burrito from a taco stand next door to my apartment for dinner."
Scuta44
"I used to get those El Monterey burritos in college. I still vividly remember the day they went from a 10-pack for $2.50 to an 8-pack for $3.50. I was literally starving at the time and it made my f**king heart sink. Those same packs of burritos are almost $6 now and the burritos are markedly smaller."
Spez_Guzzles_
All Day, Everyday
"Pancakes. Veeeery cheap and soul food on top of that, which should not be neglected when going through hard times. Just some ground Hazelnuts and sugar as filling, delicious. Noodles with vegetables. Fry the vegetables in a pan, season them, and mix it with noodles. Simple, healthy, and also very cheap."
DukeManbert
"Pancakes for dinner was our go-to when stretching another day to payday. Also, chips and salsa. We used to keep a pound of ground beef in the freezer for end-of-the-month nachos. Fried spaghetti noodles can be a quick meal too. Pre-cooked noodles fried in butter and lemon juice."
JohnYCanuckEsq
Portion Control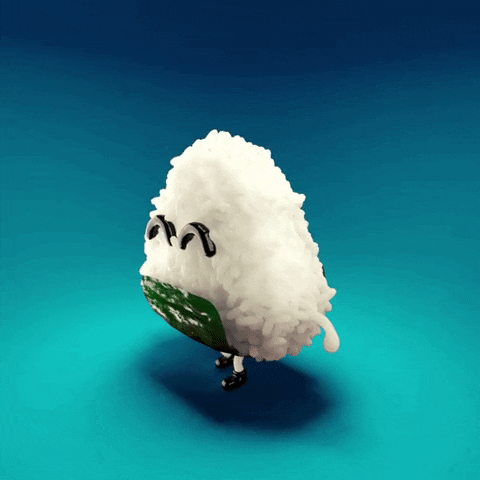 3d character GIF by FabricioLima
Giphy
"Rice stretches out anything. I've made many a sad a**hole meal out of a small portion of food atop a bowl of rice."
ArghNooo
"You can actually make some really cheap meals with some veggies and rice that are delicious AF. It's a bit of an upfront cost for the right spices but it'll save you a boatload in the end."
tinyhorsesinmytea
I put rice in everything.
And it is a life saver for finances and diet.
Whether it's because of morbid curiosity or looking up epic ways to beat the serial killer while writing a suspense novel, some of us have had some interesting internet search histories that we'd rather other people not see.
But kids who have access to the internet for the first time might have the weirdest interest search histories of all.
Bracing for the worst, Redditor RodotC asked:
"Parents of Reddit, what's the worst thing you've found while checking your kid's search history?"
Science Experiments Gone Wrong
"When I was around 11, I emailed a friend that I was 'making a bomb' (literally vinegar and baking soda in a sandwich bag)."
"My parents sat me down to explain post-9/11 US security policy, and I spent the following year quietly waiting for the FBI to show up and take me away."
- bermily95
Just Google It
"Not the parent here, but I was the child."
"My parents took me to Vegas when I was like 10 or 11. When I was growing up and had questions about things, my mother had a bad habit of saying, 'Google it,' to shut me up."
"We drove around, and I kept seeing advertisements for peepshows. I asked my mother what a peepshow is, and she said, 'Google it.'"
"So I did. Later that week, my mother started going ballistic on me for Googling peepshows."
"When my dad heard what was happening, he about p**sed himself laughing and said, 'You did tell him to Google it.'"
- boltswingagain
The Best of Typos
"They searched for ''big bobs.'"
- callSOMEONE
"Bob Ross, Bob Odenkirk, Bob Hope, Bob Marley, Bob Dylan, Bob Segar."
"Lots of Big Bobs to check out."
- ReadAllAboutIt92
Deep Sense of Denial
"Budget DNA test..."
- It_is_Fries_No_Patat
"Awkward silence."
- _alias__psycho__
Wrong, Wrong Website
"When I was probably eight, I needed a new pair of soccer cleats, so my mom told me to go online to the Dick's Sporting Goods website to see what they had."
"I typed in d**ks dot com. I did not find soccer cleats on that website and I was horrified, lol (laughing out loud)."
"I just yelled, 'MOOOOOM,' and she came to the computer room and realized she f**ked up by saying, 'Check out the d**ks website.'"
- Pristine-Coyote-9836
An Interesting Addition to the Collection
"My daughter (age six) had an obsession with pregnancy for a while, and her tablet is linked to my phone, so when I got on YouTube, I discovered Pregnant Barbie in the search history."
- p4ins33ker060
Only 90s Kids Will Understand
"I got in trouble for searching 'Bare Naked Ladies' when I was like 11 or 12. It took me days to convince my parents I wasn't into girls, I just liked the band."
- GreenerPeachCobber01
Questionable Education
"She typed in, 'Is the earth and the world the same thing?'"
"My daughter's 16..."
- Mammoth_Switch8169
"Look at it this way: she is minimizing her ignorance. She will always know that answer. You should encourage anybody, not just children, to ask questions. Never criticize a sincere person for asking one."
- Huey107010
Table-Top Research Gone Wrong
"My kid and I both play various TTRPGS (table-top role-playing games), so we've had some... interesting... searches."
"'Can you cry without eyeballs?'"
"'If no infections, can someone live without skin?'"
"'How long would it take to skin an average size human?'"
"Etc..."
- MrHyde_Is_Awake
Planning Ahead
"I don't know why, but 'Cheapest retirement homes near me...'"
- Mace069
"Better than 'cheapest retirement homes far away from me,' right? Right?"
- CastleRockstar17
Not Properly Rented
"I thought this would be worse. My biggest fear as a kid was being caught watching pirated episodes of 'Hannah Montana.'"
- ech0inthef0rest
The Power of ASMR
"My son has some special needs and absolutely loves DVDs. He likes to stack them, organize them, open them, it's very calming for him. I found him googling and YouTubing people opening DVDs. Taking them out of plastic, etc."
"Nothing bad but definitely peculiar."
"Love that boy."
- JD054
A Matter of Preference
"They were looking up Nickelback songs..."
- mijour
"This is tough. If you need someone to talk to about this, we are here for you."
- DomDomW
The Family Jokester
"She was seven at the time. She looked for 'best ways to annoy my dad,' and on the Google Home device! Gotta admire the hustle!!"
- taptriv
A Future Debate Team Captain
"My eight-year-old searched for 'how to make Daddy buy me a puppy.'"
- Onetwobus
While these were not at all what we expected, we can only imagine the hilarity that ensued at home.
But for the ones like getting a puppy and pulling pranks, it sounds like those kids are going places!
In the saga of King Henry VIII, Anne of Cleves holds her secrets tight. She gave him no children, they were married for barely half a year, and most surprising of all, she survived. Legend has it that Henry fell in love with Anne's flattering portrait, took one look at her in real life, and divorced her. But what was the real truth behind Henry's disgust? Read on to find out.