Lil Nas X has no time for your homophobic nonsense in 2020.
---
Lil Nas X, who came out last summer, showed up to the Grammy Awards ceremony in a pink cowboy outfit, containing elements of the leather scene.
His country crossover hit "Old Town Road" was one of the nights live performances.
The artist was also nominated for several awards.
This outfit unfortunately caught the attention of Pastor Troy, a fellow Atlanta rapper, who took it upon himself to share Nas' outfit on Instagram in a post that has since been deleted.
The rant, laced with homophobia, goes into detail that Pastor Troy thinks Nas doesn't deserve a Grammy award because he's gay.
Pastor Troy also described an encounter at an Applebees where he and his son were openly homophobic to a gay couple who were "kissing" and "eating mozzarella sticks."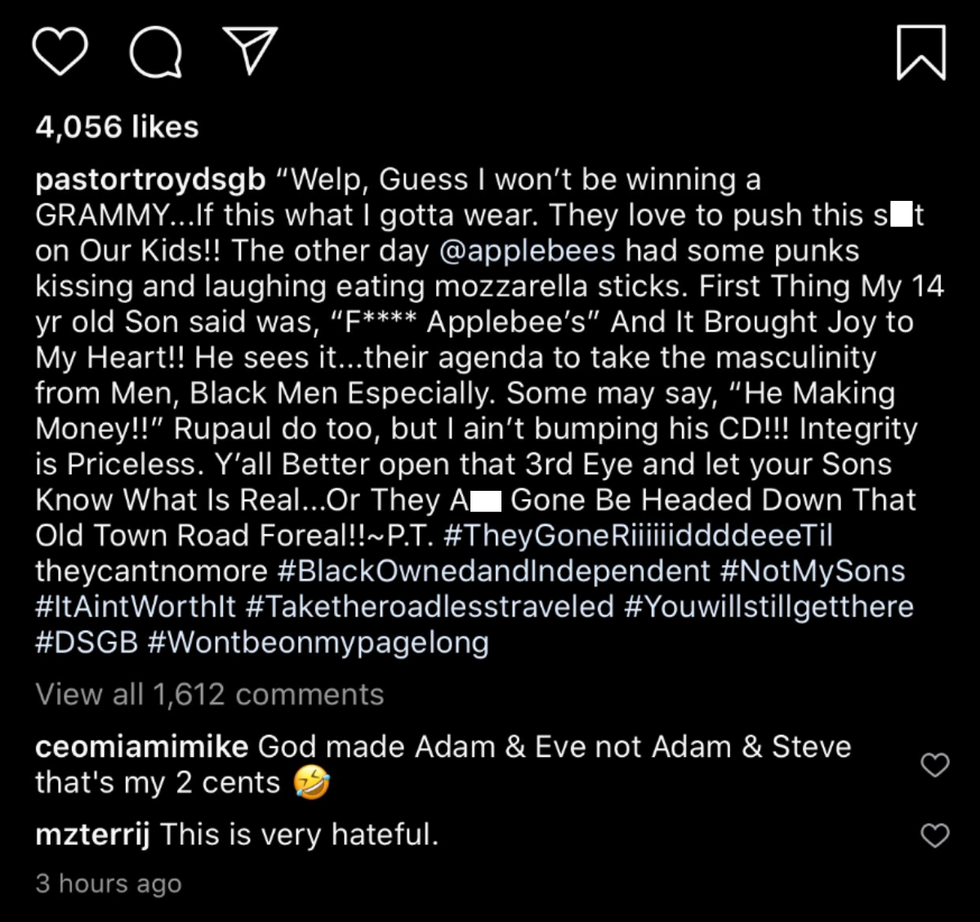 @pastortroydsgb/Instagram
Nas caught wind of the hateful rant.
The 20 year-old star had the most simple, perfect response.

But Nas' fans didn't let Pastor Troy get away so easily.
And Pastor Troy continues to get roasted across the internet.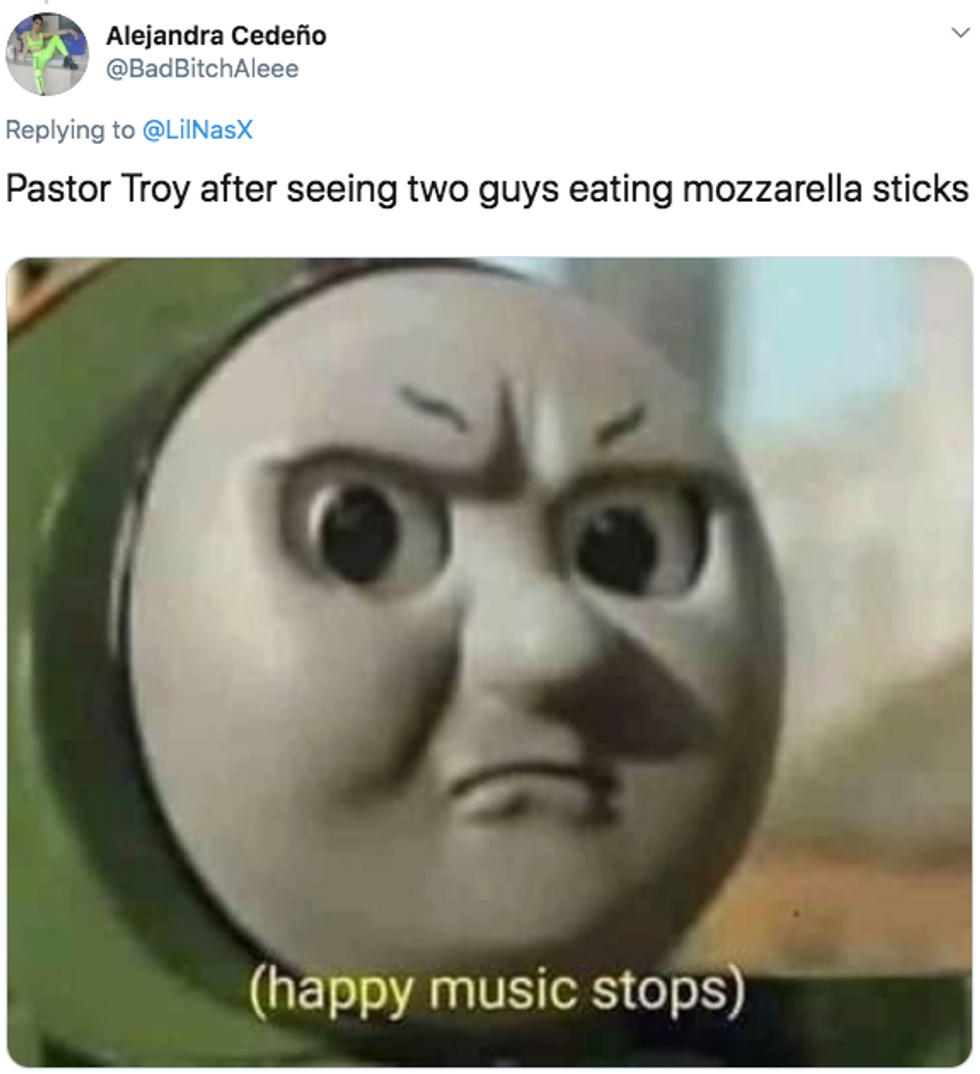 @BadBitchAlee/Twitter
Meanwhile, Nas has more important things to worry about.

Two, in fact.
And Pastor Troy, 42, is gonna continue getting worked up over mozzarella sticks and his zero Grammys.