People Share Lesser Known Historical Figures That Should Get More Attention
There are a lot of cool and fascinating people out there who don't get the credit they deserve and are underrepresented in our history books.

Learn something and go out there and share these names with others: More people should know them!
Thankfully Redditor MrMelon03 asked:
"Who is someone in history that few people know about that you think more people should?"
---
"Created the vaccines..."
"Created the vaccines for measles, mumps, hepatitis A, hepatitis B, chickenpox, meningitis, pneumonia, and haemophilus influenza and like three dozen other things."
"Had a rare blood type..."
"Had a rare blood type that cures Rhesus Disease in babies. Donated blood over 1,000 times and saved an estimated 2.4 million babies."
"When he testified..."
"Hugh Thompson Jr was a US Army Major who helped end the My Lai Massacre of civilians in Vietnam. He and his crew blocked off and threatened US soldiers participating in the massacre, and personally escorted and evacuated a number of Vietnamese civilians, including children. When he testified against the soldiers and officers who allegedly commited these war crimes, he was condemned and ostracized across his country. He developed PTSD, alcohol dependency, and a number of other problems, but continued to work in the army and as a helicopter pilot."
"Instead..."
"Codenamed Agent Garbo"
"Possibly the most successful and unlikely spy during WWII. Having no intelligence background or expertise, but a burning hate of fascists, he attempted to sign up for both the British and American intelligence services, both of which rejected him."
"Instead, he then signed up for German intelligence services, which did accept him, and began to feed the Germans false intel as a private citizen unaffiliated with any other intelligence agencies. He became a very trustworthy "asset" to the Germans, and UK intelligence finally took note of Pujol when their own intelligence agency observed the German navy expend considerable resources on aggressive maneuvers which made no sense (they were trying to find a fictitious convoy that Pujol had assured them existed)."
"Later, working under the British, Garcia's false intelligence is the single biggest reason D-Day was a success:"
"Pujol had a key role in the success of Operation Fortitude, the deception operation intended to mislead the Germans about the timing, location and scale of the invasion of Normandy in 1944. The false information Pujol supplied helped persuade the Germans that the main attack would be in the Pas de Calais, so that they kept large forces there before and even after the invasion."
"He also has the distinction of being the only person to receive a military decoration from both the Axis and the Allies during WWII (Iron Cross from Germany, Member of the Order of the British Empire). After the war he faked his own death and opened up a bookstore in South America."
"It's impossible to fly..."
"Jimmy Doolittle"
"He's famous for leading the Doolittle Raid, but a lot of people aren't aware of his contributions to aviation."
"It's impossible to fly in the clouds with your vestibular senses alone. Without looking at the ground, you can become disoriented and put the plane into a dangerous position and crash. Doolittle realized that to really achieve full freedom of flight a method of safely flying in the clouds was needed. He developed the artificial horizon and directional gyroscope, still used by pilots today. In 1929, he was the first person to take off, fly, and land a plane using only instruments, without view from outside the cockpit."
"This is one of the most underrated things that helped make air travel possible. So next time your flight takes off on an rainy, overcast day, you can thank Jimmy Doolittle."
"Because she was so persistent..."
"She was a newly hired physician working for the US FDA in the 60s, and refused to approve the drug called Thalidomide for morning sickness, demanding further studies. This is despite the fact that she was facing heavy pressure from the drug manufacturer, and that it was already widely approved in Europe. It was discovered shortly after that Thalidomide causes serious birth defects - affecting 10,000 children in 46 countries. In the UK, half of Thalidomide babies died within a few months. Because she was so persistent, she is credited with preventing the Thalidomide crisis from coming to the US. She was given the President's Award for Distinguished Civilian Service for her actions."
"Fascinating."
"Alexander Von Humboldt : Dude's got more places and things named after him than anyone else on the globe but hardly anyone outside of nature nerds know who he is. Basically he laid the groundwork for guys like Darwin and Charles Lyell and was credited by modern environmentalists and conservationists alike for developing the idea of ecosystems and man's ability to alter/harm them. Geology, climatology, mining, biogeography, volcanology, geomagnetic fields - there was almost no field this phenomenal explorer and naturalist did not make significant discoveries in or propel major ideas forward in that would later bear out in the hands of future experts."
"He was a giant among natural scientists but hardly gets mention today because he doesn't have one massive discovery... just a bunch of massive ideas and a truckload of incremental discoveries with loads of data that helped others. There's a great biography of him by Andrea Wulf called The Invention of Nature. Fascinating."
"As a prisoner of the Japanese..."
"Doctor Weary Dunlop was an Australian Doctor who chose to remain with injured troops rather than be evacuated in WW2. As a prisoner of the Japanese, he did everything he could to save lives. At one point he had to operate to remove an appendix, just as the patient was under the Japanese burst in dragged him out. They beat him up and interrogated him about the location of a radio. At one point he shouted 'I wouldn't bally well tell you even if I did know'. After three days he was released and went straight back to the surgery. Patient lived."
"Another time during the busy time in the Burma Railway the Japanese were sending men who were deathly ill from the hospital. He told the Japenese commander that this was murder and after the war, he would see him hanged. Where ever he went he provided the best possible care, often raising morale. Very often the only equipment he had was a maggot and a sharpened spoon. It became evident after the war that the better survival rates of Australian soldiers was down to his efforts. An unsung hero of the finest sort. Unlike many officers who once captured who refused to lift a finger for their charges Weary Dunlop put his life on the line over and over again."
"https://en.wikipedia.org/wiki/Weary_Dunlop"
"Leo Major, a Canadian in the Second World War who single handedly captured a town from the Germans. when he was awarded for the act he turned it down since he thought the general wasn't competent enough to be handing out awards. This was only one of his many bad ass accomplishments in the war."
There are so many figures in history that added a significant contribution to history -- some for the better, some for worse.
Do you have anyone you'd like to see on this list? Add to the comments below.
Reddit user cthulhu34 asked: 'What's a common mistake people make in their 30s?'
Most people think that by the time they're in their 30s, they'll have their life together.
It's only when they get to that point that they realize that's not totally true.
Maybe those in their 30s have a job, are in a serious relationship, and have a home. Perhaps they're married or have kids.
However, that doesn't mean they don't make mistakes.
According to Reddit, people in their 30s make all kinds of mistakes, and Redditors are ready to share what those mistakes are.
It all started when Redditor cthulhu34 asked:
"What's a common mistake people make in their 30s?"
Toxicity
"Stay in unhealthy toxic relationships."
– Lavenderplatte
"Alternatively, leaving healthy relationships because you're bored and want to have fun."
– numenik
Too Scary
"Romanticizing your 20s and fearing your 40s. (live where you are)."
– theresites
"This is so good. So easy to romanticize the past and fear the future. Life is organic and so are we. We will keep changing and often times in a good way (stronger, wiser, more confident etc.). I'm so happy to be who I am at 37."
– iamnottheuser
Compare and Contrast
"Comparing their lifestyle to other 30-somethings."
– Affectionate_Item_51
"This is a good one. Your peer's success can seem perfect from afar and make you feel inadequate."
"But if you sit down and talk with them you will learn all sorts of shortcomings and difficulties in their life that will make you appreciate something about yourself and your situation."
"In other words we all just out here tryna function."
– ThunderBobMajerle
It's Never Too Late
"Thinking they are too old. Never too late to switch career paths or look for a new relationship or start taking care of your health."
– Mans_Got_Cheaks
"Almost 40, just started my MBA. Never too old!"
– AbsoluteCP
"It's absolutely never too late. I'm 42 and honestly feel like everything is getting better, ESPECIALLY dating and relationships in general. It's a relief to finally know myself and what I want."
"Also, I'm returning to study next year and looking forward to a career change. Having a beginner's mindset, always curious and learning. My dad is an inspiration, her had a stroke in his 60's and changed his life. After he recovered, he got a divorce, moved countries and decided to study medicine. He's now in his 70's living this dream and working as a doctor. It's never too late!"
"I feel and look younger than when I was 30! I know many people well into their 60's and 80's with this growth mindset and I'm determined to be like that until I die."
– Tank_Grill
Healthy Living
"Not exercising enough and eating a crappy diet. You can't get away with those things anymore like you did in your 20's."
– DeathSpiral321
"My doc told me at the end of last year that I'm not 16 anymore and now is the time in my life where I get to decide whether I want to see my daughters grow up or whether I wanna die of a heart attack in my 50s. Sh*t cut deep but I got the message lol."
"Dropped 40 pounds since January and might be in the best shape of my life tbh."
– Misdirected_Colors
Friends Forever
"Your 30s is when you are really in the thick of "adulting". It's easy to loose focus on what is really important to you among all the demands and responsibilities."
"Not Fostering Friendships: As you enter your 30s, maintaining and nurturing friendships becomes more challenging. It's a time when connections can fade, and forming new ones becomes harder. It's very important to invest effort in the friendships you currently have. Edit: A few people have commented about what to do when people don't reciprocate? My advise - keep trying! Everyone is under water in their 30's, they likely won't be able to make every attempt at outreach you make. But over time as things become less hectic they will remember you kept trying (without guilt) and will appreciate it and come back to you. But toxic people, yeah cut those out!"
– hyperside89
Romance
"Not Nurturing Your Romantic Relationship: Responsibilities increase in your 30s like careers, parenthood, and caregiving for aging parents. It's common for the most crucial relationship – your romantic partnership – to be inadvertently neglected. Avoid taking your partner for granted, assuming they'll always be around, or treating them as an outlet for your worst moments."
– hyperside89
Be Who You Are
"Not Preserving Your Identity: Similar to the previous points, your 30s come with a whirlwind of conflicting priorities that can lead you to lose touch with your identity. It's easy to forget what truly brings you joy and satisfaction. Maintain a hobby that gives your life purpose and regularly reflect on whether your job still fulfills your needs in terms of purpose, financial stability, and overall satisfaction."
– hyperside89
"I'm 33 and in the process of rediscovering who I am, what I like doing beyond just 'filling in time' and how I like to present myself. It's scary to be caught off guard by the realisation that you don't know you and just as scary trying to start down a path to change that."
"I'm happy with my job and my role as a mother. But as an individual... I just feel like a crusty 90's kid, wearing 00's fashion and focusing on everyone else's needs because it's hard to find a direction for me that will 'spark joy'. I want my wonder and whimsy back!"
– Makasaurus
Change Always Happens
"Thinking you're a finished product, not likely to change all that much."
– kat_Folland
"Have you tried not moving in the ocean? It's damn impossible. You can't be stagnant in the turmoil of this world."
– quanoey
NOT Forever Young
"Biggest mistake I made in my 30's was not enjoying them more."
"Young enough to party, still play some sports, and perfectly in place in any bar. You have energy, you have a circle of friends (that will get smaller, trust me)."
"Try to carpe a diem every once in a while, the decade passes VERY quickly."
– hockeynoticehockey
"Do whatever you can while you are young. 30s is a peak time. I'm 64 now, forced into early retirement, and I can't do half the things I "thought" I would be able to do in "retirement". Can't bend to do gardening, can't climb the ladder to get into the pool, can't handle a walk for more than a few minutes due to arthritis and more. I'm mentally "still young" but my body is telling me otherwise."
– saywhat1206
Life Is Tough
"Got laid off at 32? Just said F it, got 2 degrees in different fields (37 now). But I kept expenses really low and saved/invested a lot of money when I did work. I went from medical research, to analytics, to education, to computer science now."
"30's...uhhh not starting investing by 35, because that's the last stop on the compounding train."
"Also, I see people get wrecked by bad marriages/relationships. That's probably one of the biggest wealth and happiness destroyers I've seen."
"Also, waiting over the fertility window. People tried to have kids later on and it looks like an absolutely expensive brutal experience with the OBGYN visits and the $15k USD IVF rounds (multiples). Then dating over your thirties seems like a hopeless market from what I can see. I never really tried so I dunno (data analyst in me looked over the stats as a 5'7 East Asian male in North America, I'm out!)..."

"Oh yeah!!! Health! Working out is crucial. After 40 it gets super tough to achieve any exceptional fitness goals. That's the best case scenario. Some people come down with nasty metabolic diseases like diabetes, and the CVDs - hypertension, cholesterol, and heart disease - these are very difficult to reverse and they kind of stick to you with more aggressively the longer they persist."
"Also, daily brushing/flossing, apparently dentists are expensive in older age. Brushing avoids cavities, flossing avoids gum disease and cavities."

"Also, not constantly learning about economics and economic/social/technological/political trends, because the pace of technology will wipe out people's economic opportunities faster than their head can spin. I see a lot of people get broad sided by economic malaise because they didn't get their financial house in order before a crisis hit. Life can be rough!"
– Deleted User
I'm not 30 yet, but I sure will learn from these stories!
When people are out in public, it's sort of implied that we all stay on our best behavior.
But walk down any street on a New York day, and you quickly realize most of the world missed the memo on this matter.
Or they got it and just crumpled it up and tossed it in the garbage.
This makes us all spectators to some serious nonsense.
Oh the things we can never unsee!
Redditor Defaultuser9148 wanted to hear about the most messed up things they've witnessed others do, so they asked:
"What is the most f**ked up thing you saw someone do in a public place?"
I try not to look at people in public too much.
I've already witnessed more than my fair share of crazy.
WHAT THE ACTUAL F??!!!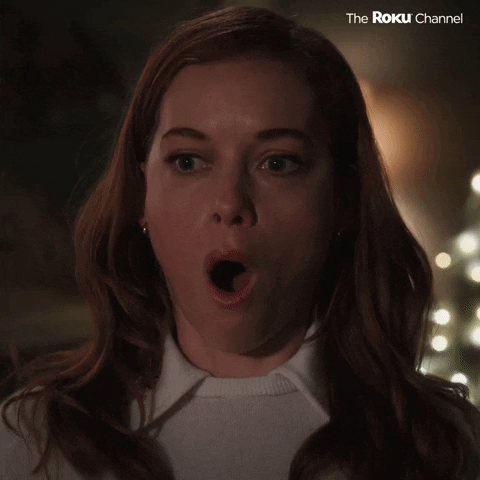 Oh My God Wow GIF by The Roku Channel
Giphy
"Saw a coworker take off his shoe and sock, pull up his foot, and bite his toenails DURING A WORK MEETING AT THE OFFICE."
hyteck9
"Covid is over, they said. Return to the office, they said. The exposure to corporate culture will be good for you, they said."
johnwalkersbeard

Look Away
"I used to deliver janitorial supplies to businesses. Part of my route was in the Kensington section of Philadelphia it's basically zombie land there and the whole neighborhood is filthy, idk how people can even live there. Needless to say, I've seen A LOT. But the one thing I saw that really stuck with me was seeing a naked man covered in his own excrement... He was clearly very disturbed. No one paid him any mind either. It was surreal."
Jawnson765
Rinse and Repeat
"I once saw a homeless man rinse his mouth out with water from the windshield cleaning 'bucket' at a gas station."
theAdvancedBeginner
"Just saw something similar here in San Diego on Friday. Pumping gas and a homeless guy in a trench coat in 90-degree heat asked me about my dog in the car as he dunked his head in the windshield bucket. Asked me for a dollar right after too while dripping."
H3rrPie
Rough
"I was waiting for a bus in the 'rough' part of town when I heard two men having a full-blown argument on the other side of the bus stop… one was being extremely aggressive whilst the other sounded confused at the verbal lashing he was receiving. It went on for a couple of minutes and the meeker one was nearly in tears, so I decided to walk around the other side of the bus stop to take a look at what was going on."
"When I poked my head around the corner the poor guy was crying but his aggressor was nowhere to be seen, I asked if he was okay to which he said 'Yeah, don't worry about him, he's all talk.' I nodded and turned around just as the nastier man re-emerged to berate his victim… only it wasn't another person, it was the same guy shouting at himself with an alternate personality. Until you see these things up close you don't realize how disturbing it must be to suffer from such mental health issues."
BarraDoner
It's heartbreaking to see people like that.
The Disturbed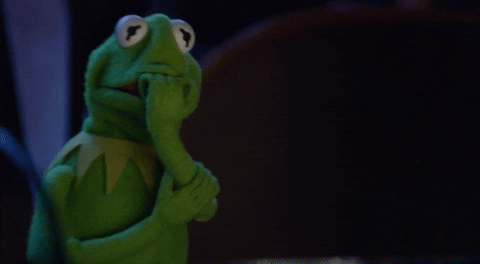 Scared Kermit The Frog GIF
Giphy
"Saw a kid follow around a toad at a state park for a bit, pick it up, and ground it against a tree, eviscerating it in an instant. An adult immediately grabbed them and took them off yelling as the kid didn't look bothered by the interaction at all. It was surreal and disturbing."
Capn_Yoaz
Disgusting
"A scary a** woman was yelling at people in a store. The manager told her to leave. She screamed insults at him as security escorted her out. When I left the store, she was still screaming at him. He was blocking her from going back into the store."
"Then she did something I never thought I'd see in my entire life: She reached into her pants, pulled out a bloody tampon, and threw it at the manager. She missed but it stuck to the glass door. She laughed as she ran off. I wanted to vomit. I never want to see anything like that again."
RiffRandellsBF
All is Well
"21st B-Day at a Festival in FL called Langerado. Was incredibly drunk but I'll never forget this... unfortunately."
"So, we're listening to a band called Umphrey's McGee and everyone is having a good time. All is well. Heaven on Earth. Until I turn around."
"There's a guy, late 30s or early 40s by himself and he was having quite a time."
"He kept shoving his hand [in his pants] and licking his fingers afterward. At some point, he started chasing people and then some poor souls working security had to deal with him. Ewwww."
DylanV1969
In the Bathroom
"A woman at my old retail job I used to work at came in dry heaving to our restroom. It sounded like she was about to give birth. Nope, much worse. She goes into our restroom and shi*s all over the stalls, the floor is coated. It became a complete swamp. This woman proceeds to take off all her clothes and leave them there. She walks out of the store nude, screaming."
AdReady528
Stop It!
"Woman recording a mother and her two children after the mother collapsed and was unresponsive in a Costco. Asked her to stop, but she looked at me and scowled, so I amplified my request which was 'Stop recording, you completely demented, witch!' and the immediate unfavorable attention that got her compelled her to stop. The woman who collapsed, and her small children were terrified, screaming and crying, and it was awful. Can't imagine why you would want footage of such a thing. Just remembering makes me sad and hope that everything turns out alright."
Freechickenpeople
When you gotta go, you gotta go!!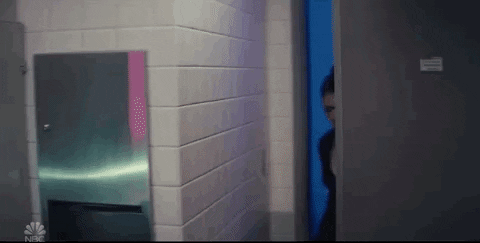 Peeing Ladies Night GIF by Saturday Night Live
Giphy
"In my hometown, I was using the mall food court bathroom which is usually a bad idea... but I had to. While I was taking the worst poop of my life, the people in the stall next to me were getting on the whole time. I can't image someone being that horny next to me in my worst time."
​Breze
Some people will do it anywhere.
I would run to another restroom if I could make it!
Do you have any wild stories for us, let us know in the comments below.
The only thing more satisfying than wiping the smirk off the face of some mean girl, mansplainer, or smarmy smarty pants is reading about it. And although some say revenge is a dish best-served cold, these Quora clap backs are comin' in very hot. In fact, you may want to pop an Ozempic before diving into all of this sweet, sweet revenge.