Lawyers Divulge The Most Morally Challenging Cases They've Ever Worked On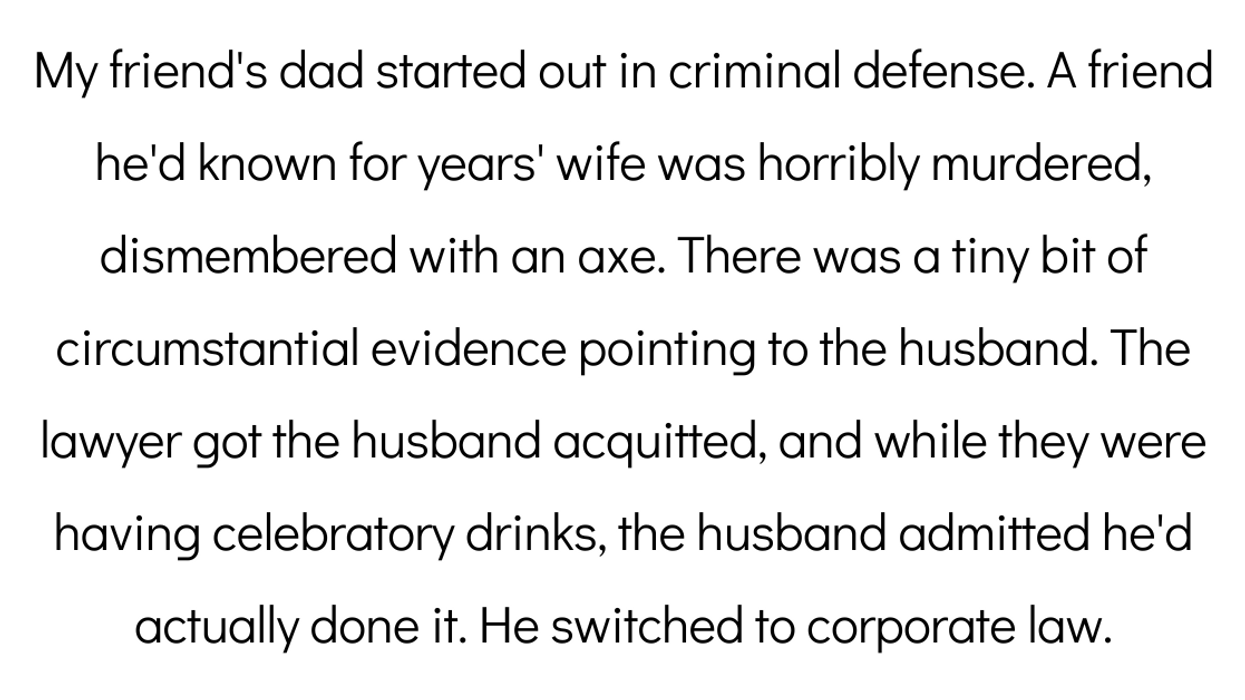 No two couples have the same feelings towards sex.
For some, it's just a nice possibility, something they know they can always enjoy, but never feel particularly eager to do.
For other couples, saying their sex life is "active" would be the understatement of the century.
Then there are those who like to be a little more adventurous, exploring things to either spice things up, or possibly broaden their horizons.
This might include asking a third to join them.
Sometimes however, while one member of the couple is eager to give this a try, the other might not feel as inclined, and might even find themselves appalled at the very idea.
Redditor F*ckaught was curious to hear how people's partners might react at the suggestion of inviting a third member to join them in the bedroom, leading them to ask:
Asked And Answered
"She said no."- AtrumAequitas
Nice Try
"I asked."
"She said 'alright, go find someone'."
"She called my bluff."
"She knows I won't go out and socialize, let alone as for a threesome."- LuluTheNightshade
A Rock And A Hard Place... (Head Out Of Gutters People!)
"We already had that conversation."
"It got shelved because I wouldn't feel comfortable doing it with a stranger, and she didn't feel comfortable doing it with someone we knew."
"Without any possible middle ground, there was just no way it was going to happen."- Qyro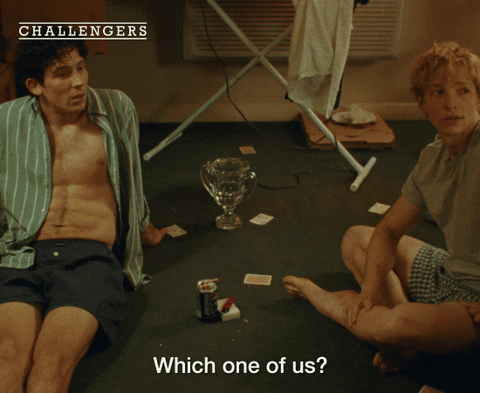 Decide One Of Us GIF by Challengers Movie
Giphy
Just Not Worth The Risk
"I'd find myself in a 1some real fast."- Apprehensive-Care20z
The Bed's Already Too Crowded...
"She dislikes 2 somes so not well."- AccomplishedBat8731
Depends On The Third...
"She would say, 'with another guy?' and that would end the conversation pretty fast."- AC_Lerock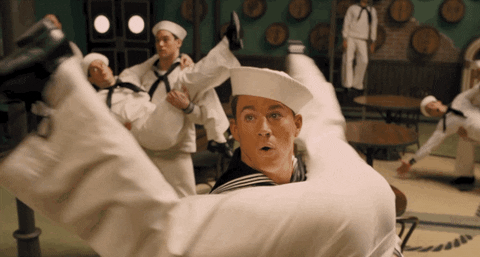 gay GIF
Giphy
Eerily Specific...
"She would ask me if my best friend Thomas can join us."- petitbatte
Ouch!
"'Oh, you wanna disappoint two women at once?'"- driago
When There's A Partner To Ask...
"My right hand would be very offended if I tried to bring my left hand into this."- Tropical_Penis123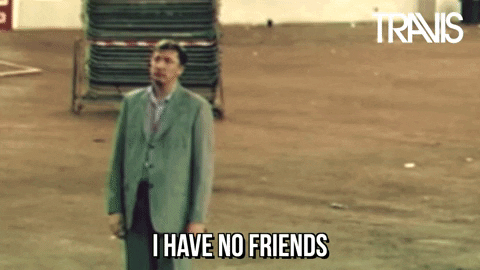 Lonely Loser GIF by Travis
Giphy
A Little Too Excited?
"She'd probably open the door and let her 'just-a-friend' in seconds after I proposed the 3some."- ToastMaster_404
One And Only
"She'd cry at the fact that I'd want to touch another woman."
"Things definitely wouldn't be the same and honestly I'm happy just banging her."- Vivid_Ad1127
"Same thing I would say if she asked me, 'I love you and I can share most things, but not you'."- mmastrocinque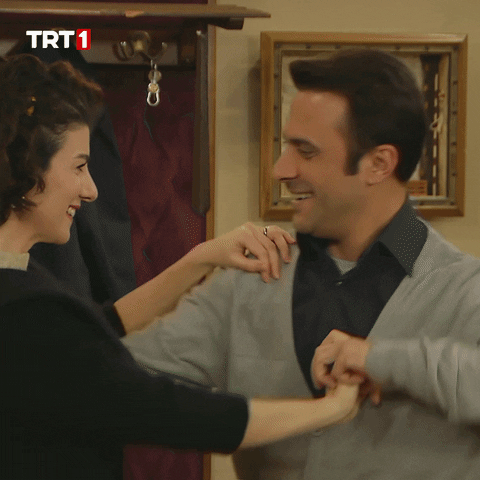 Dance Love GIF by TRT
Giphy
Only Three?

"'We have foursomes at home'."- chubberbrother
Absolutely Not
"I am sure she would be heartbroken and cry nonstop."- Reddit
FOMO?
"She'd tell me she'd ask the fellas if I could be in the next one."- Listening_Heads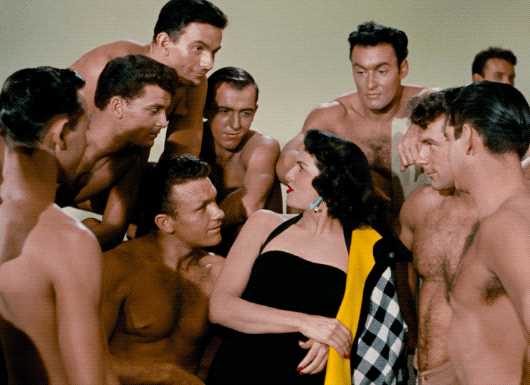 marilyn monroe hollywood GIF by Coolidge Corner Theatre
Giphy
Some might say everything's worth a try, at least once.
Others know not to mess with something that is perfectly fine as it is.
There are just some things in life one does not mess around with.
Yet so many people do.
Don't eat laundry detergent.
Don't drive drunk.
Don't say Bloody Mary in the mirror.
All of these things can bring life-altering results many of us are not prepared for.
Life is a game of survival.
And sometimes it's pretty easy to stay the course.
A warning is a warning for a reason.
Redditor ViolatingBadgers wanted to hear the lessons we've learned about survival and avoidance, so they asked:
"What, due to experience, do you know not to f**k with?"
Don't mess with alligators or wildlife in general.
What is with these YouTube people taunting things with big, sharp teeth?
Stay Quiet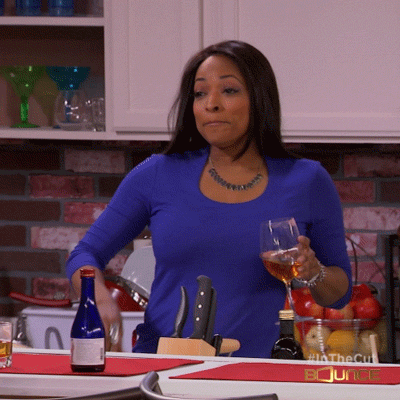 dont tell shut up GIF by Bounce
Giphy
"If someone at work tries to badmouth someone else and they ask you about what you think about that person, JUST KEEP YOUR MOUTH SHUT!!"
Kororo_chan
Bodies of Water
"Water. Rivers. Current. I'm a fairly good swimmer, and I wanted to swim in a river where the current seemed really tame. Boy was I wrong, just a small moving body of water dragged my poor body like a leaf in the wind."
guacamol705
"Do not go swimming in (or jumping over) the Strid. Hella undercurrents, several kolkgate (I don't know what it is in English but like water-carved potholes in rocks), slippery round boulders at the top, etc."
"The river seems narrow and innocent, but it's basically a big flat river turned sideways. There are bubbles all throughout the water so apparently you cannot float or come up as you aren't buoyant anymore. There are some cool YouTube videos about it."
7CuriousCats
You can feel it...
"Intuition. If something feels wrong stop. It doesn't matter if it's stepping out onto a snow-covered slope, pulling up to a sketchy gas station, or putting too small of a piece of wood in a table router, listen when your brain tells you 'This is a bad idea.'"
5hiphappens
"I read an article that intuition is your subconscious brain picking up on cues that you are unaware of. After I read that article I pay more attention to it."
CCrabtree
The Killer
"Heat. Your sanity is the first thing to go in heat stroke. You aren't even aware anything is wrong. You just know you're pissed, there's a weird buzzing sensation in your head/chest, and the world doesn't feel right. And then you're a zombie looking for anything to cool off with, and shortly after that, you're unconscious."
"It escalated too quickly for half a dozen rational adults to notice before exhaustion set in. Heat will kill you quicker than you think."
MikkelandDime
Stay Clean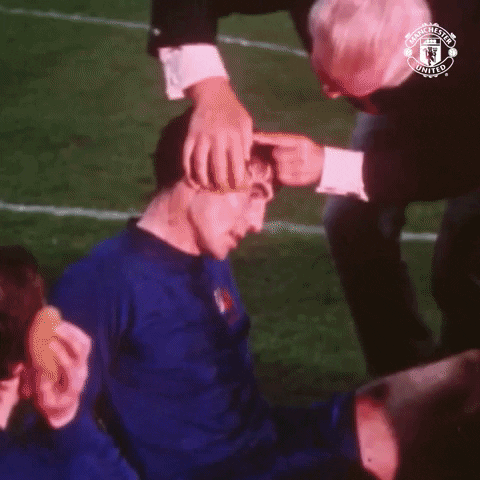 Shocked Champions League GIF by Manchester United
Giphy
"Not immediately washing and disinfecting an open wound."
slimpawws
"My mom knew a guy that had to have his leg chopped off because a cut got infected. It was insane. Chop. The infection kept coming. Chop some more. He survived, but he lost a leg. Spent a long time in the hospital."
FrostyIcePrincess
Do not play games with open wounds.
Infection is everywhere.
Be clean and safe.
Watch the Fall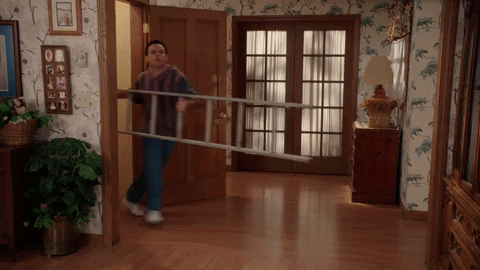 Season 6 GIF by ABC Network
Giphy
"Ladders. I worked in an ED at a major trauma center and the number of otherwise healthy people who came in paralyzed or soon-to-be-dead from falling off ladders was eye-opening."
StrebLab
Stay Alert
"Drowsy driving..."
"ETA: Back in 2015, I had an incident where I fell asleep behind the wheel."
"It was in mid-August, and I had fallen asleep on my way home from work after a 16-hour night shift because my job messed up the schedule (we couldn't work more than 12 in a single shift). All I remember is I was driving, then I was waking up in a hospital 4 hours away from home."
"No clue where I was or what happened. I had suffered a major TBI and have been mentally different ever since. Had a pretty major concussion following the accident. It happened in the backroads of southern Idaho, and I was lucky to have come out of it with 0 broken bones. Everyone at the hospital was saying I was lucky to have survived. There were witnesses who saw the whole wreck, a couple of high schoolers on their lunch."
"I read the police report and witness statements, and according to them, my car rolled 6.5 times, ended up wheels up and I was partially ejected (laying half in and half out of the car through the window) my seatbelt buckle had broken as the car was coming to rest."
i_am_invictus
Trust Me
"My health. Getting older you rediscover all those old hurts. When I was 20 I hyperextended both elbows playing volleyball. 15 years later my elbows started aching in the winter. :( "
"Also my teeth. It falls under health, but not everyone thinks about the dentist when they think about health. If you are reading this please floss. It's a small thing that can make a huge difference later. Trust me."
kongwasframed
Friday Night
"Head injuries. I had a single friend that got into a bar room scuffle. He got knocked down and hit his head on a tiled floor. Got back up and said that's it for tonight. He lived alone and that was on a Friday night."
"When he didn't show up for work on Monday with a no-call, that raised some eyebrows. When he didn't show up on Tuesday, someone went out to his place and broke in after no answer. He was dead on the kitchen floor. The doctor guessed a brain bleed."
"I think about him every time I see a video of someone getting knocked out."
lestairwellwit
Trust Me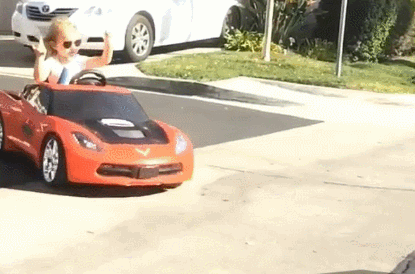 Girl Car GIF
Giphy
"Trusting people's blinkers to mean they are turning."
Ok-Avocado-5876
"Alternatively, trusting people's lack of blinkers to mean they are going straight."
GhostRideATank
The turn signal situation is something that burns me.
HOW HARD IS IT TO USE YOUR SIGNALS!!
Drives me crazy!
Content Warning: Mental Health, Suicide, Domestic Violence, Child Abuse, True Crime Cases
We've likely all had a really good friend or close family member whom we felt we could share all of our biggest dreams and deepest, darkest secrets with. But truth be told, most of those deep, dark secrets were having a crush on the "bad boy" at school or cheating on a math test in sixth grade.
Some families have genuinely dark and troubling secrets, the stuff from true crime stories and the best psychological thriller fiction, and upon being revealed these secrets, it might become hard to ever look at the family quite the same way again.
Bracing themselves, Redditor EgglessYolk asked:
"What dark family secret were you let in on once you were old enough?"
Not the Best Sledding Day Ever
"My paternal grandmother had an affair with our small town's mortician in the 1940s. She got pregnant and he performed an illegal abortion. The fetus was buried behind the funeral home he owned where we kids used to sled every winter."
"My dad told me this as I was getting ready to take a ride down the hill on the sled when I was 12."
"Also, my paternal grandfather had multiple illegitimate children around our small town. Turns out one of my best friends was also my half-cousin. My father told me that when I was 17."
"My father was educated, intelligent, honest, and moral, but also Autistic and not always the best with timing. The fact that his parents were so wild was absolutely shocking to me."
- arjacks
Wonderful Bonus Brothers
"I found out when I was in my early 30s that my mom didn't just have four kids, but actually six, though she gave two up for adoption before I was born."
"Also, I was the last baby she had with some rando before she married my stepdad and she had intended to give me up for adoption, as well, but somehow kept me."
"The silver lining? One of the babies she gave up contacted her a few years after I learned about this and now I have an awesome new brother!"
- Pandora1685
A Terrible Family History
"1. My grandfather killed his own son by throwing him on the floor because he was crying (he was just a couple of months old)."
"2. My uncle tried to rob a bank and ran away on foot. He later got married and his wife ended up committing suicide. At the time, the police thought that my uncle killed her since he had a criminal past, but he didn't (he was at work and there were witnesses)."
"3. I have multiple half-siblings (my dad was, and is, unfaithful)."
"4. My grandfather burnt the house down with his wife and children inside with the intention of them dying. My grandmother ran away with her seven or eight children, I don't recall, and she asked a priest that she worked for (she cleaned his house) to give her a space to stay, and he ended up giving her a home that an old lady left for the church (and if I'm not mistaken, she was paying it off little by little)."
"5. My aunt's neighbor (who I went to the beach with when I was little) apparently killed his own wife abroad."
"6. There was a rumor that my uncle's kids weren't his."
- _leticia_
A Tragic Family Tree
"My grandpa (15) kidnapped my grandma (14) from a convent. No one even bothered looking for her thereafter because she was an orphan and didn't even know who her family was. They had 16 children together."
- afa78
An Assisted Ending
"My extremely wealthy uncle was going downhill quickly with Alzheimer's. Before he was too far gone, he apparently made a deal with my aunt that when things got the the point that they would have to send him to a nursing home, she would kill him instead."
"He wrote all of this in a letter and gave it to the attorney of their estate."
"When the time came, I don't know why she chose to shoot him in the back of the head instead of something less violent, but she did."
"It was a pretty big trial with a fair bit of news coverage, and it really blew up when the lawyer testified and brought forward the letter. My aunt served like two years, I think, and was released on parole."
- Cannoli_Emma
"That's extremely sad but also really bada** of both of them. I'm sorry for everyone who was involved."
- tsunaminatpot
"It's kinda insane that this even had to happen. If we lose control of our body, we should be able to say what we want and when."
"She was doing what he asked. I think most would if they could. Sad that she had to go to jail."
"End of life for a lot of people isn't something they want but they're forced to do it for the sake of everyone else."
- jazzhandsdancehands
A One Night Stand
"I found out when I was about 32 that apparently in 1973, my dad had a daughter he never knew existed."
"I found out because he texted that to me while I was working, after finding out about it himself about one week earlier. She was in her late 40s by that point, I think."
"What's sort of tragic is all this time we thought I was my dad's only kid, and he always wanted a daughter but never got one due to marriages ending. He would have f**king LOVED this girl. His daughter was the result of a one-night stand with a girl he never talked to again, and according to his daughter, the mother had a mental breakdown not long after giving birth and never really had custody of the daughter anyway."
"Dad never would have had any way to find out, the baby grew up with the mother's parents in another state, and the mother kinda went AWOL."
- ManicDigressive
A Disney Trip to (Not) Remember
"My parents took me to Disneyland for my seventh birthday. I recall landing, going to the park, and having a great first day or two."
"Then my parents had to step out and take a bunch of phone calls. They sounded very stressed. They kept telling me nothing happened and everything was okay."
"Eventually, we flew home, and surprise! We took an extra couple of days to go to a big Waterpark away from home."
"I fondly remembered this birthday and eventually forgot about any of the weirdness."
"Maybe 10 years later, my parents finally told me what happened. My uncle, my dad's brother, tried to kill himself on my seventh birthday. He shot himself in the stomach with a rifle. He was poor, addicted to drugs, no work, etc. He felt depressed my dad had the life he always wanted, so tried to kill himself."
"He ended up living. My parents took me to the Waterpark so that we didn't have to come home to him leaving the hospital. By not telling me, my parents let me keep my birthday as my day, not the day my uncle tried to die. Knowing how a seven-year-old's brain works, I probably would've thought I had something to do with it."
- No-Ice-9612
The Documentary in the Family
"My dad's first cousin is serial killer Kenneth McDuff. We saw the 'America's Most Wanted' episode when it aired and were so surprised to hear about another McDuff, not knowing he was a relative."
- lolabam3
"Google Search Result: 'McDuff was given three death sentences that were reduced to life imprisonment consequently to the 1972 U.S. Supreme Court ruling Furman v. Georgia. He was paroled in 1989 and went on to kill again. He was executed in 1998 and is suspected to have been responsible for many other killings.'"
"Jesus H. Ch**st, they f**king paroled him after he had been given three death sentences commuted to a life sentence?!"
- dcbluestar
The Motherly Figure
"My uncle was actually my cousin."
"He was kidnapped as an infant, and when he was returned a year later, my aunt didn't want him back. My grandparents adopted him so he was legally my uncle."
"My aunt was a real piece of work. To backtrack a moment, this side of my family isn't biological. Technically my dad is my step-dad, but he raised me from toddlerhood and he's my dad, pure and simple. All of his family treated me as one of their own."
"Except my aunt. She would always tell my grandparents that she just couldn't understand how they could love me, because I wasn't 'blood family.'"
"I have no idea why she didn't want her son back. It was a familial kidnapping, a non-custodial father. When my cousin was returned, she ditched him with my grandparents and got back together with her other half."
- EhlersDanlosSucks
23AndMe Discoveries
"I found out I had a sister who had been given up for adoption. The only reason I found out was the person who informed me no longer felt bound to secrecy after my mom died. And the person who told me had 'receipts' solid enough that I have no reason to doubt them."
"It also explains why mom freaked out when I told her I'd done a 23AndMe test."
- zombiemann
"23andMe is how my father discovered he had a bonus cousin. As it turns out, his uncle had a fling before leaving for WWII that resulted in a child he either never told anyone about or didn't even know himself."
"When my father looked her, the cousin, up she happened to live in the same city. He and my aunts contacted her and all met up for lunch. Turns out the woman had been searching for years to find her father's side of family. As far as I know, they still keep in touch."
- pyroagg
Hidden in Plain Sight
"My grandfather had severely scarred legs from burns he got as a kid. Growing up, we were told that he was in a fire in an apartment building and sustained the burns while escaping. He died when I was seven, and one of my few memories of him is an image of those scarred legs."
"Well, when I was 23, my great aunt (his sister), told me that it wasn't a fire. Their father ran a bath with scalding water and put my grandfather in it as a punishment."
"My great-grandfather was an abusive alcoholic piece of s**t who f**king maimed his son."
- idksomeusername42
An Unhonorable Sword
"My mother grew up in the American South. Her brother died in his early 20's and she always told me it was a freak accident. A bullet came through the window killing him. They lived in a rural area so I never questioned it."
"One year, I inherited an old Korean War officer's sword after my grandpa passed. My mom freaked out and told me that it was too dangerous to keep and that we should sell it or get a safe to lock it up in. I thought it was weird so I asked my dad and he got this sad look on his face."
"Turns out my mom's brother was brutally murdered with a similar sword in the 80s. He had gotten involved with some drug dealers and they thought he had snitched about one of their big deals that got busted. No idea why they decided to use a sword but it was pretty f**ked up to hear about. My mom had to ID the body."
"I found this out when I was 16 but she never directly acknowledged it until years later. My mom said he was just trying to make some extra cash by introducing people who partied to the dealers. I'm about his age now and I can see how he just thought he was making a quick buck. Never thinking something like that would get him killed."
- plurperonipizza
The Miniature Farm
"When I was very young, my family lived in a townhouse, and against all local bylaws, my mother decided to keep a horse in our backyard."
"Not only that, but it was an ex-racehorse that came as a package deal: the goat companion that slept in the closet of my nursery."
"I also later found out she was running a grow-op in the basement."
- SlyGuy011
Inspiring Our Own Inner Glorias
"Y'all's stories are WILD! Mine is super tame:"
"When I was in my early 20s, I found an old photo of someone in a family album I didn't recognize."
"When I asked my mom about it, she said, 'Oh, that's your Aunt Gloria." Then she lowered her voice (even though we were alone) and added, 'She's a NUDIST.'"
"Poor Aunt Gloria. She just wants to be a nudey-lady and everyone acts like she's a leper."
- WithoutDennisNedry
"I aspire to be a Gloria."
- breadanudes
The Redditor who posted this marked it for "Serious Replies Only," and their fellow Redditors did not disappoint.
While some of these might have had a happy ending in a way, like a family expanding with "bonus" siblings and cousins, but some of these, it's hard to imagine moving past the news. It's a delicate reminder of how resilient humans can be.
If you or someone you know is struggling, you can contact the National Suicide Prevention Lifeline at 988.
To find help outside the United States, the International Association for Suicide Prevention has resources available at https://www.iasp.info/resources/Crisis_Centres/