One last time. One last meal.
How do you chose a last meal?
Let's hope we never have to find out.
People on death row get that option.
Do they deserve it?
Whose to say?
But they have it.
A steak. A pizza... Burger King.
The food world is their oyster.
Oyster. Also an option.
The menu is endless...
---
Redditor No-Caterpillar4212 wanted to know what our menu choices would be if we faced the end. They asked:
"You're on a death row, you have one hour left, they ask for your final meal - what is it?"
I'd want 2 hours in a Golden Coral with a bar. Covers it all.
Ma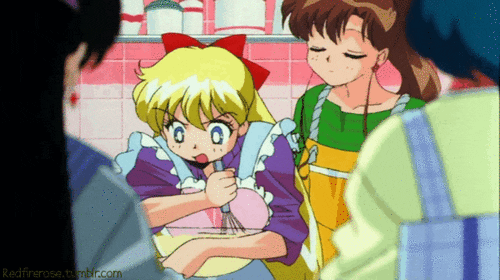 sailor moon cooking GIF
Giphy
"Everything my mom has ever made."
Kay_Wizzle_34
Years
"I want a nice filet mignon, medium rare, a baked potato with everything on it, and a nice Cabernet from a good year - I'm thinking 2135."
cleon42
"'Sorry, we couldn't get the Cabernet from 2135. So instead of what could have been a great wine request from a more plausible period of time, you get this crappy stuff we sourced from Wal-Mart. Enjoy your meal, I hope that maintaining your sense of humor was worth it."'
Until_Morning
Take Me
"Something badly cooked so I will be sick and want to die sooner and have diarrhea so bad it will be a last revenge!"
ratchet0101
"Taco bell it is!"
No-Caterpillar4212
"If Taco Bell makes you poop a lot, it's a sign that you probably need more fiber in your diet."
RDAwesome
The Yuck Factor
"A huge bowl of baked beans, a bowl of shredded wheat, a six egg omelette, and a gallon of apple cider. I'm gonna make it awful for everyone."
REDDIT
"Save yourself the hassle of eating all that, just ask for one pack of sugar free Haribo gummy bears. Should make for an interesting time for the folks watching you die."
MamaSweeney24
"You void your bowels when you die too so that should be lovely."
IDontControlTheFood
Perfect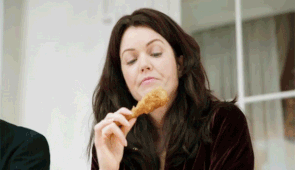 Fried Chicken Scandal GIF by ABC Network
Giphy
"Fried chicken with some Fanta."
Aggravating-Year-776
Fried chicken is on the top of everyone's list!
Details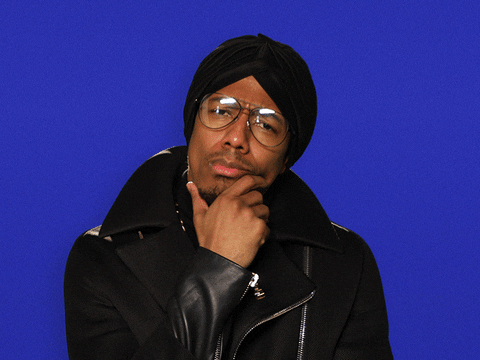 Interested GIF by Nick Cannon
Giphy
"150mg of MDMA. I'm dying happy."
W0nderfu1W0nder
"This should absolutely be allowed. If our leaders insist on the practice of capital punishment then the condemned should be able to ingest any substance they damn please."
forewontoi
Broken
"McFlurry. Those machine are always broken. I just bought myself some time."
Curiousuk_South9566
"Is this like an American thing? I worked at a McDonald's in Denmark once and our machine was never once broken when i was there."
oliv111
"I saw a video about this once. I'm a little fuzzy on the details but I think it has something to do with the contract that was signed in America. Only one company is allowed to do maintenance on the machines and they basically lock out if it's cleaned incorrectly. It's a crap system."
grilled-pbj
Sorry
"Cabbage!! Add some cabbage. I don't know if an hour if enough to take effect but there was an old coworker on a cabbage diet. Omg she smelled, like it was coming out of her pores. She knew she smelled and kept apologizing and reminding us of the diet."
ImStillaPrick

The OG Always
"Olive Garden. Unlimited soup and breadsticks."
thegodfaubel
"I saw a sketch once, can't remember who it 2qs from. But a an inmate ordered the all you can eat buffet and had been eating for like 8 years. He's constantly on the toilet and takes micro-naps between bites."
KingOfTheGoobers
"Unlimited for 1 hour. Cool."
anticlockclock
How Golden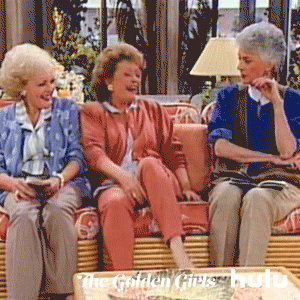 Golden Girls Dorothy GIF by HULU
Giphy
"If my grandma is still alive her potato soup and cheesecake. Hopefully I'd be able to cook said meal with her one last time."
ATLAS_IS_LOST
Let's hope none of us has to make this decision.