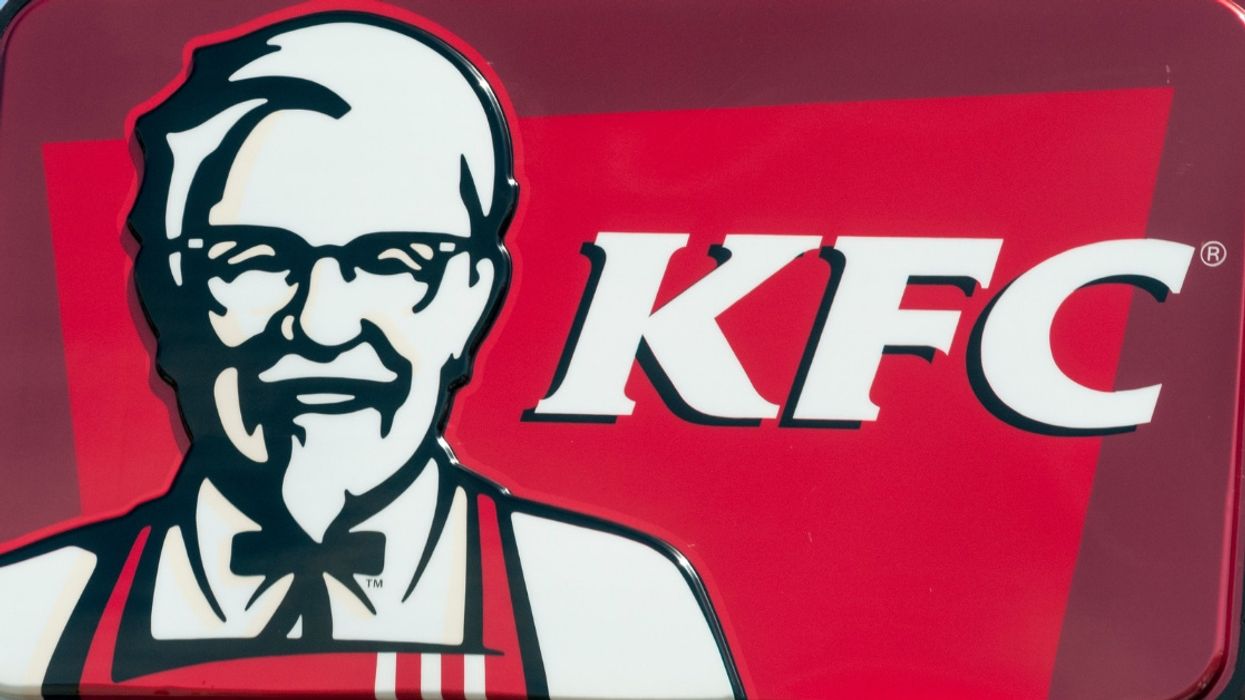 (Education Images/UIG via Getty Images)
A fast food chain wants to bring an old-fashioned name into the 21st century, and the incentive is finger lickin' good.

Kentucky Fried Chicken announced a peculiar competition asking customers to name their baby after the company's founder.
The baby must be named Harland, after the avuncular Colonel Harland David Sanders, whose likeness is slapped on the side of KFC's chicken buckets and store marquees.
---
Weird Contest: KFC to award $11,000 to family that names baby after KFC founder Colonel Harland Sanders… https://t.co/9ua5t3oLgw

— Shoppers Shop (@Shoppers Shop) 1535658719.0
To be eligible, contestants must be expecting a baby that will be born in the U.S. on September 9 – the same birthday as the original Harland Sanders.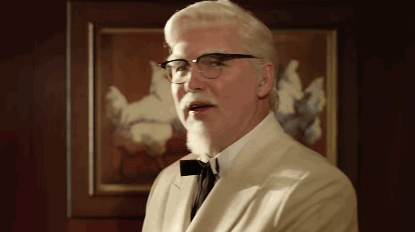 Those interested in a chance to win the $11,000 prize can enter through KFC's Baby Harland page no later than October 9, which is when the winner will be announced.

There will only be one winner and he (or she?) will be determined by which Harland was born earliest.
Only 1 winner. You could birth your bucket September 9th, saddle your young 'un for life with the name and lose the… https://t.co/n1qayEEuMr

— 97 Rock (@97 Rock) 1535986805.0
The prize amount is a nod to the chain's use of "11 herbs and spices" that made the chicken such a popular favorite among customers for over half a century.
We'd change our own name for $11,000! Mornings with Cash and Woody https://t.co/IxOZb3kM6t

— 103-1 The Wolf-Tally (@103-1 The Wolf-Tally) 1535624623.0
Timing wasn't on their side.

We're sorry we weren't able to give you 9-months notice for this contest. https://t.co/M7I0WvmcLm

— LEX 18 News (@LEX 18 News) 1535564452.0
@kfc I'm three years too late to win! It's a great name.

— Julia Carter (@Julia Carter) 1535666763.0
@HeartEnglish9 @kfc My 10 week old baby's name! I agree 👍🏼😊

— Chlöe 🌻 (@Chlöe 🌻) 1535683747.0
@kfc Me with the original Harland. What do I win? Can I get $11,000 too? Also have a picture of me with him as a to… https://t.co/NP1QyA45V1

— Rachel Schinderman (@Rachel Schinderman) 1535945045.0
@kfc Hey to bad this wasn't announced last year we named my 1 year old son Harland

— Steven Miller (@Steven Miller) 1535909888.0
But KFC sure hopes Harland will be a popular name again.
This baby name might make a comeback thanks to @kfc https://t.co/OiyLR5DRtd t name your baby Harland on sept 9th an… https://t.co/eFbDvauKEz

— kimberly sims (@kimberly sims) 1535920014.0
It's a great name for your baby. Just say it out loud. Harland. Plus, your greatly named kid could get $11,000 for college.

— KFC (@KFC) 1535553159.0
Some considered the marketing stunt dystopian in nature since the fast food chain is essentially buying naming rights from parents.
@OfficialSPGB Wow...the horror of people having a CHOICE. I know...you are authoritarians who want to take away cho… https://t.co/IxykOAYDb8

— Derek (@Derek) 1535980186.0
@FinanceBuzz Freedom is not having to name your child after a chicken-frying business to get some money because you're poor.

— The Socialist Party (@The Socialist Party) 1535980451.0
@OfficialSPGB @FinanceBuzz I don't have to name my child after a frying business, ergo I am free.

— nick (@nick) 1535995140.0
@kfc I can't wait to see how many people whore out their kids for $11,000 18 years from now (which will be worth wa… https://t.co/4MFNgRZdRo

— Greg Bonfey (@Greg Bonfey) 1535657030.0
Would KFC consider offering a consolation prize?
@heraldleader @kfc Unfortunately I'm not planning on having kids. If my name my dog that does he get free daycare?

— Beth (@Beth) 1535569851.0
Colonel is not Sanders' real name. The governor of Kentucky gave him the title as an "honorary designation," according to TIME.

If being forever synonymous with the fast food chain is on your chicken bucket list, may the odds be forever in your flavor.